After I finish a round of golf, I think about all the tasty and fun drinks that I can have to complete my day after beating my golf buddies on the course. Sipping a cold one after a round has turned into a way to enjoy that experience even more.
From simple beverages to more advanced cocktails, there's a golf drink here for everyone!
The 12 best golf drinks include:
Transfusion
Bloody Caesar
Dirty Shirley
John Daly
Bloody Mary
Whiskey Sour
Screwdriver
Jack and Coke
Azalea
Glenmorangie
Corona
Coca-Cola
To learn how to make each drink and why they made my list, keep reading!
#1. Transfusion — Most Popular Golf Drink
Ingredients: Concord grape juice, ginger ale, vodka, and lime juice
Golf's mightiest cocktail is the transfusion. President Dwight D. Eisenhower regularly drank the transfusion cocktail as a favorite at the Indian Wells Country Club in Palm Desert, California. Some speculate he even conceptualized this popular drink.
Transfusion grew in popularity in the 1950s. The beauty of the transfusion comes from how this country club drink only requires 4 ingredients: Concord grape juice, ginger ale, vodka, and lime juice.
Prep time: 2 to 3 minutes
Transfusion recipe:
Fill a highball glass with ice.
Measure 3 oz of vodka and pour it.
Pour 1.5 oz of Concord grape juice.
Give .25 oz of squeezed lime juice.
Add in the ginger ale with a sliced lime to garnish.
#2. Bloody Caesar — Spiciest Drink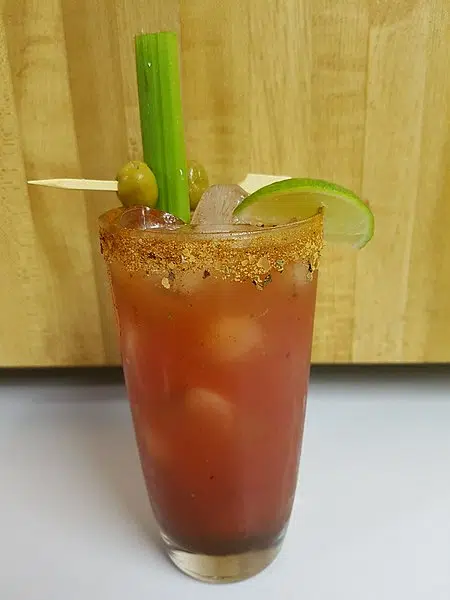 Ingredients: Lime wedge, celery stick, Clamato juice, Tabasco sauce, Worcestershire sauce, horseradish, vodka, celery salt
Walter Chell invented the Bloody Caesar in 1969, and it quickly skyrocketed to fame as one of Canada's most popular drinks. The Bloody Caesar mixes in a fishy twist to the Bloody Mary. This popular drink has spicy and sour elements, and it may taste different depending on the variation you drink.
Prep time: 5 minutes
Bloody Mary recipe:
Coat the rim of a tall glass with celery salt. Fill the glass with ice.
Pour 2 oz of vodka, 4 oz of Clamato juice, 2 dashes of Tabasco sauce, 1 teaspoon of horseradish, 2 dashes of Worcestershire sauce, and stir them together.
Garnish the drink with a lime and a stick of celery. 
Expert tip: Some people squeeze the garnish to add more flavor to the drink.
#3. Dirty Shirley — Growing the Fastest in Popularity
Ingredients: Vodka, lime juice, maraschino cherry liquor, and grenadine
The Dirty Shirley takes the innocent Shirley Temple mocktail and flips it into an alcoholic beverage for the golf course. The New York Times listed it as the Drink of the Summer in 2022, and it has continued to grow in popularity. No one knows its exact origins, but it would be safe to say that it came from Los Angeles in the 1930s. This drink boasts the same fruity flavor you loved about the Shirley Temple, but it comes with a kick of vodka.
Prep time: 1 minute
Dirty Shirley recipe:
Fill the glass with ice.
Pour 2 oz of vodka. Add 1 oz of grenadine.
Top with soda and garnish with a maraschino cherry.
#4. John Daly — Best Cocktail for the Summer
Ingredients: Vodka, lemonade, iced tea
The John Daly originates from the non-alcoholic Arnold Palmer beverage, which was popular at country clubs across the nation. Eventually, some folks began to experiment with the Arnold Palmer as an alcoholic drink. Most of the time, they'd call it the "adult Arnold Palmer."
In 1991, John Daly entered the golf scene with the bold entrance of a mullet and an aw-shucks kind of attitude. John Daly had a very public struggle with alcohol, and he lost $55 million in gambling from 1991 to 2007.
It's believed that this classic golf cocktail was renamed from the "adult Arnold Palmer" to the "John Daly" in the mid-1990s. They did this less as an honor to him and more as a big joke for his love of alcohol. You can try it in numerous variations.
The John Daly ranks as one of the popular country club drinks you will find at almost every country club with a bar.
Prep time: 3 to 5 minutes
John Daly recipe:
Pour 1.25 oz of vodka
Mix in 2 oz of lemonade and 2 oz of iced tea.
Garnish it with a lemon.
#5. Bloody Mary — Best Cure for a Hangover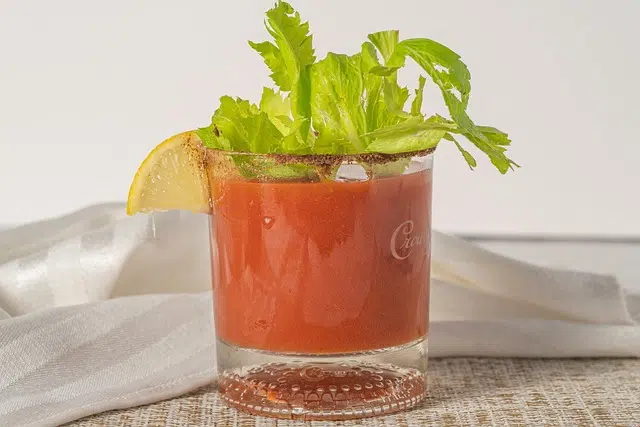 Ingredients: Celery salt, lemon wedge, lime wedge, celery stick, paprika, black pepper, Worcestershire sauce, Tabasco sauce, horseradish, tomato juice, and vodka
Most attribute Fernand Petiot with the creation of the bloody mary. He invented it while still a young bartender in 1921 at Harry's New York Bar in Paris. He published it in a recipe book, "Harry's ABCs of Cocktails." If you wish to concoct the best bloody mary — and this goes for most drinks — remember, the quality of the ingredients will make a difference.
The bloody Mary especially makes sense for golfers who hit the course hungover. Some evidence suggests that bloody mary can cure hangovers, whether it does though is anyone's guess. At least it gives you the excuse to drink one of the best golf course drinks.
Prep time: 5 to 8 minutes
Bloody Mary recipe:
Put some celery salt onto a small plate.
Roll the edge of the glass in celery salt. Add ice.
Squeeze your lemon and lime wedges into the glass.
Pour vodka and add the tomato juice, Tabasco sauce, horseradish, Worcestershire sauce, paprika, black pepper, and a pinch of celery salt.
Strain the mixture into the glass that you prepared.
Garnish with a lemon wedge, a celery stick, 2 speared green olives, and a parsley sprig.
#6. Whiskey Sour — Great Choice to Cover the Taste of Alcohol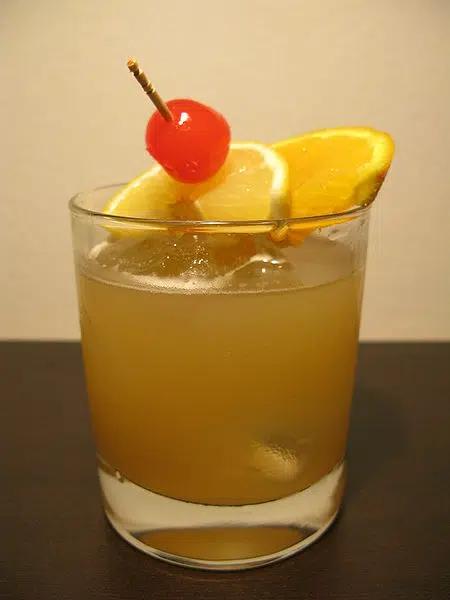 Ingredients: Bourbon, simple syrup, lemon juice, orange wheel, maraschino cherry
Whiskey sour belongs to the family of sours, and most golfers honor it as a classic cocktail. It first appeared in a recipe book called Jerry Thomas' The Bartender's Guide in 1862.
Depending on the variation, whiskey sour tastes a bit like vanilla and caramel. Bartenders mix in an element of sour with a light squeeze of lemon juice. That sour flavor makes it good for those who wish to cover up the taste of alcohol.
Prep time: 5 minutes
Whiskey Sour recipe:
To begin, mix the ingredients: 2 oz of bourbon, ¾ oz of fresh lemon juice, ¾ oz of simple syrup.
Next, add the shaker with ice and shake the mixture. Shake it for approximately 20 seconds.
Finally, strain the cocktail through a Hawthorne into an old-fashioned rocks glass with ice.
Garnish it with an orange wheel and the maraschino cherry.
#7. The Classic Screwdriver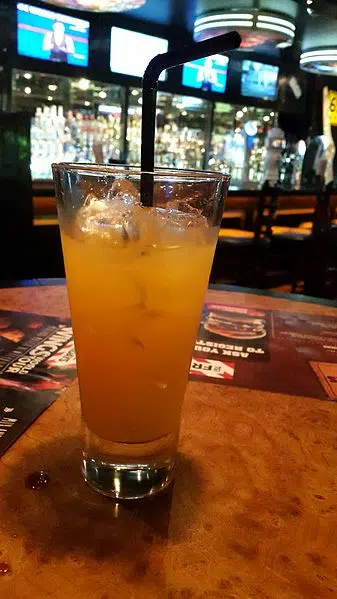 Ingredients: Orange juice, vodka
You can get the screwdriver in many variations, but the most popular is orange juice and vodka — the classic screwdriver. This one tastes mostly like orange juice with a subtle hint of vodka. You can barely perceive the alcohol, but this bad boy will quickly take you to the land of inebriation. Take it easy with screwdrivers because you can drink too much without realizing it.
Prep time: 1 minute
Classic screwdriver recipe:
Take 0.75 oz of vodka and mix it with 0.5 oz of orange juice.
Garnish with an orange slice and drink to a better round next time.
#8. Jack and Coke — Best for a Hot Day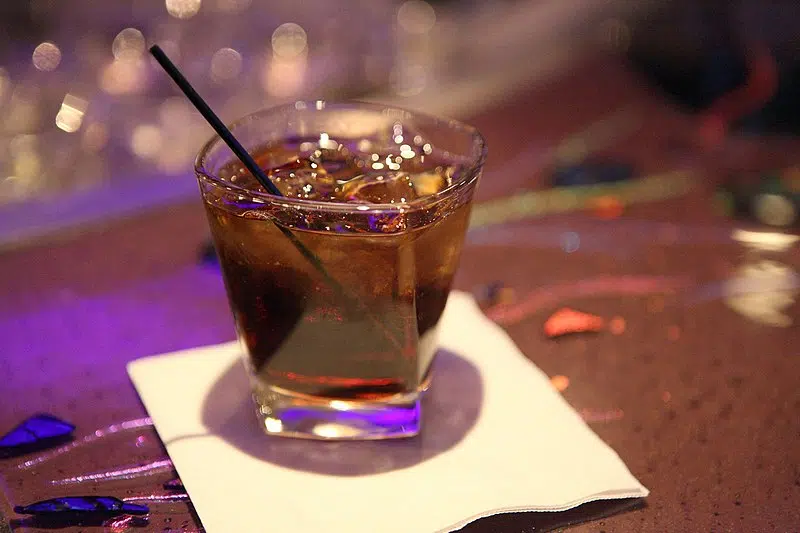 Ingredients: Jack Daniels, Coca-Cola, lemon juice
If you're going out for golf and drinks, check out this especially popular alcoholic beverage in the American South — Jack and Coke. If you're ordering this out, you must remember two key things: highball and lowball cocktails. Highball means you get a higher percentage of mixer or cola in the drink over alcohol.
Lowball means you're going to feel good for a while after this. Jack and Coke is usually a highball cocktail with the perfect mix at 7% ABV. Some golfers balance the flavors out with a squeeze of lemon juice. I'd recommend it.
Prep time: 2 minutes
Jack and Coke recipe:
Put the ice cubes into the highball cocktail glass
Pour 2 oz of Jack Daniels and 4 oz of Coca-Cola into the glass
Squeeze in a lemon to balance the flavors
#9. Azalea — Most Tasty Drink
Ingredients: Lemon juice, pineapple juice, grenadine, and vodka
The Azalea has earned the title of the unofficial cocktail at the Masters, and it remains one of the top golf drinks. In fact, this golf cocktail is named Azalea after the pink flowers that bloom at the Augusta National Golf Club every April. It's also named after the 13th hole of this same course. This light cocktail has a sweet and fruity flavor. The bright notes of tart citrus add another dimension.
Prep Time: 5 minutes
Azalea recipe:
Mix in 1 oz lemon juice, 2 oz pineapple juice, 1 splash of grenadine, and 2 oz vodka
Garnish it with a lemon slice.
Refrigerate the mixture for 30 minutes and serve cool.
#10. Glenmorangie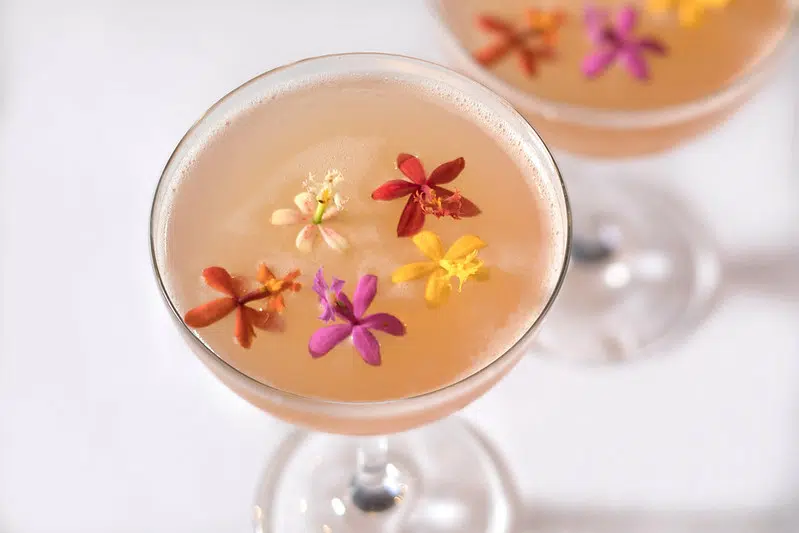 Ingredients: Glenmorangie Original, fresh lemon, chamomile honey, pink grapefruit, Manzanilla sherry
Also known as single malt whiskey, William and Ann Matheson, farmers in the Scottish Highlands, invented Glenmorangie in 1843 when they founded the Glenmorangie Distillery.
Glenmorangie sponsored the Open Golf Championship in 2015. They created two golf course drinks to enjoy on the 19th hole. One they call the Scottish links, and the other they call tee-off. Below you'll find recipes for both
Prep time: 4 to 5 minutes
Glenmorangie Scottish links recipe:
Mix in 50 ml of Glenmorangie Original, 10ml of Manzanilla sherry, 15ml of pink grapefruit, 20ml of chamomile honey, 15ml of fresh lemon
Shake and strain the mixture
Add ice to your prepared rocks glass
Top it with soda
Garnish it with a pink grapefruit.
Prep time: 4 to 5 minutes
Glenmorangie tee-off recipe:
Pour 50 ml of Glenmorangie Original, 15 ml of simple syrup, 20 ml of fresh lemon juice, and 50 ml of Cold Earl Grey tea. Shake in all the ingredients except the bitter lemon.
Strain it into a highball cocktail glass
Top it with the fever tree bitter lemon.
Garnish it with an orange twist.
#11. Corona — For Beer Lovers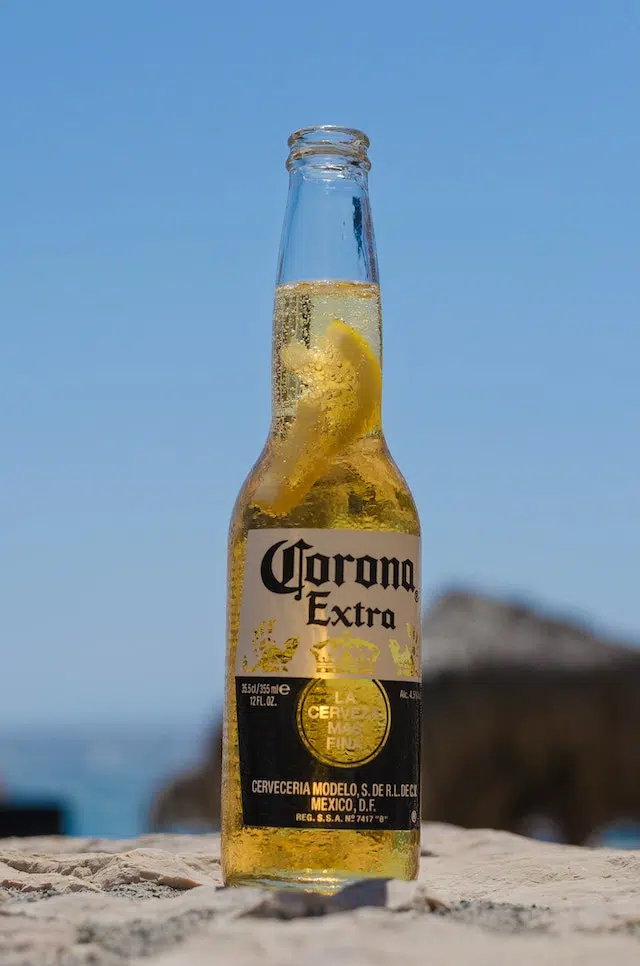 Let's face it, cocktails aren't for everyone. Some people wouldn't be caught dead sipping one! For those folks, Corona makes an excellent choice for the golf course.
This lager never fails to hit the spot for me, and it's certainly cheaper than sourcing ingredients to make your own cocktail. What's more, you don't have to go through the effort of making it, it's already been done for you!
#12. Coca-Cola — Best Soft Drink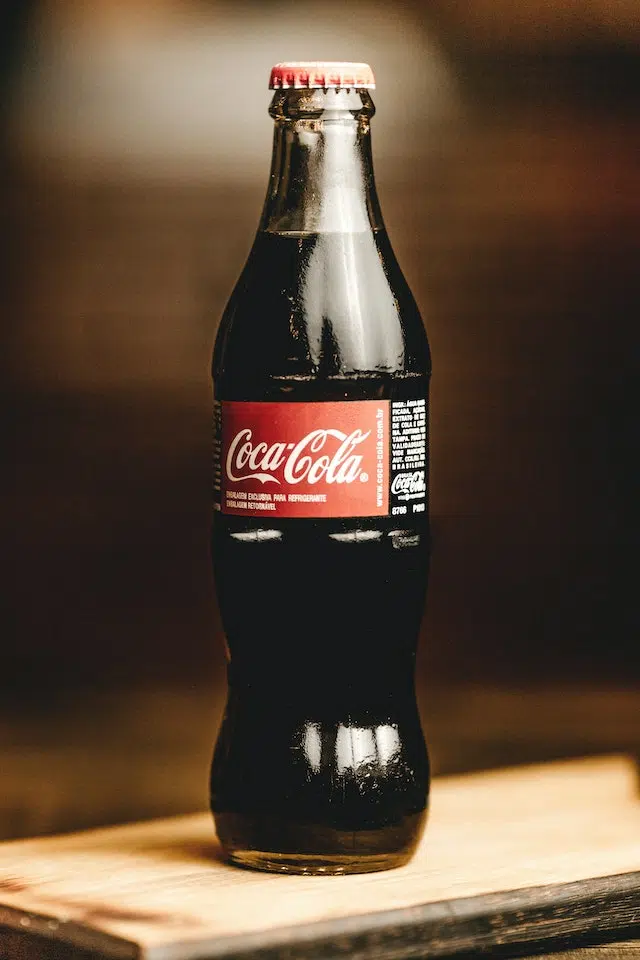 Coca-Cola is not only the most popular soft drink in the USA but also holds this title worldwide. Therefore, if you'd rather ditch alcohol and keep a clear head, Coca-Cola is perhaps the best drink for the job.
Like with Corona Light, you purchase the drink pre-made, which is far more convenient than having to make it yourself, like for cocktails. Simply throw a can or two in your golf bag, and you're good to go!
Frequently Asked Questions
What Is the Best Non-Alcoholic Drink for Golf?
Orange juice, lemonade, or even water is a great choice to stay hydrated while out on the golf course. Keep them chilled in a cool box for maximum enjoyment.
What Is the Best Alcohol Shot for the Golf Course?
Bourbon is the most common liquor that you will find on any golf course, but you can find plenty of other alcoholic drinks there. We recommend taking along whatever alcohol you enjoy the most. Just remember to drink responsibly so that you don't ruin your round.
What Is the Drink Named After a Golfer?
You might choose the Arnold Palmer for a non-alcoholic drink, which is iced tea and lemonade. For those who want a little more kick, you'd choose the John Daly which has mostly vodka, lemonade, and iced tea.
Conclusion
If you're looking for a golfer drink, try out one of the ones mentioned above, they're far more interesting than just drinking water while you're out on the course.
Hopefully, you saw one or two golf cocktails on this list that you'd like to try out. I'm a big fan of Jack and Coke in particular. It's simple to make and one of the best tasting in my opinion. I strongly encourage you to give at least one of these golf drinks ago. Who knows? It could end up being your favorite drink!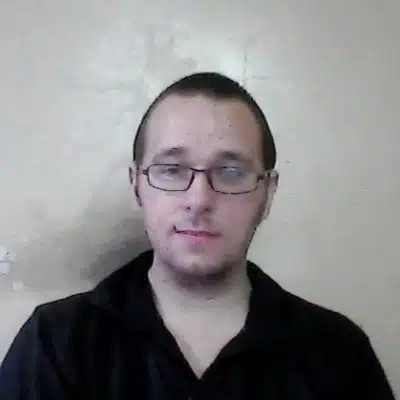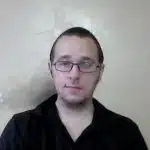 Matt
travels the world as a professional writer and blogger trying out different golf courses in exotic spots like the Philippines. He loves the challenge and tranquility in the sport of golf. Golf, for him, is a way of relaxing and enjoying life.