For the longest time, the Pinehurst golf resort in North Carolina in America was the largest golf resort in the world.
It is no longer claiming the top spot because of the impressive golf resort that has been produced in China.
The resort is called Mission Hills Golf Club, and it is nothing short of golfer's dreams to get to play there and soak in the atmosphere.
The resort lies just around 25 miles north of Hong Kong, and it boasts 12 courses for private members, and it welcomes people staying at the resort to get to play.  It should be noted that usually a few of the courses are sectioned off for only members to play.
An interesting fact about the Mission Hills Golf Club is that it was awarded the largest golf facility by the Guinness Book of World Records in 2004, and no one has been able to come close since.
Out of the 12 golf courses, 11 of them are championship style and there is one par 3 course for members and resort guests to check out in their free time.
Something that many people do not know about Mission Hills is that it is actually two facilities morphed into one.  There is a fleet of buses that takes guests from course to course and from Dongguan to Shenzhen/Mid-Valley.
The courses are suitable for basically all skill levels, but a few of the tracks are very challenging from the back tees.
Actually, the World Cup for golf was played at one of the courses at Mission Hills and was a pleasant experience for the golfing world.
Who Designed the Courses at Mission Hills?
You may be wondering if the championship golf courses were designed by the best of the best, and I am sure you will be pleasantly surprised.
The biggest names in golf had a part in this massive golf resort with names like Ernie Els, Jack Nicklaus, Pete Dye, Annika Sörenstam, and Greg Norman.  Along with other famous figures in different parts of the world.
They all came together with their designs to really make a special product and the world largest golf resort for people to enjoy.
What Else is There to Do?
Obviously, there is plenty of golf for anyone to play at the Mission Hills resort, but there are also other amazing things to get involved in and do during your time there.
The resort offers a spa, golf academy, recreation center, and the largest tennis facility in Asia with 51 courts!
It is good to see that everyone could find something to do at the world's largest golf resort to keep them busy and having a great time.
Other Large Golf Resorts
While they may not be able to claim the throne for the world's largest golf resort, there are several that are close to the top.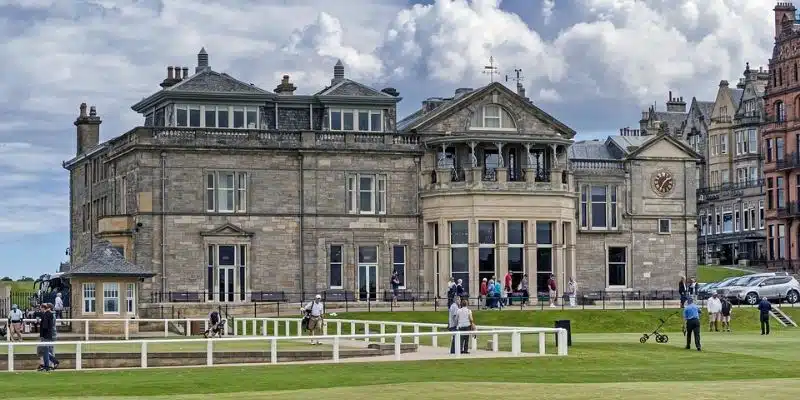 Here is a list of other large golf resorts across the world:
Pinehurst Resort
St Andrews Links Trust
Reynolds Lake Oconee
Boyne Highlands Resort
Gull Lake View Golf Club and Resort
And there are many other large golf resorts across the globe that are not listed or mentioned in the post!
Nick Lomas is the founder of GolfSpan, an avid golfer, not quite a pro but has over 15-years of experience playing and coaching golfers from all over the world. His mission is to bring the golfing community a better experience then it comes to choosing the right golf gear, and finding the right set up for your game.