desert
, parkland, and
links
.
Parkland golf courses are lushly manicured with verdant fairways and fast greens, with plenty of trees, and typically located inland.
Links golf courses normally are located along the coastlines, desert golf courses are the deserts, and parkland golf courses are basically everywhere else!  There are really parkland golf courses everywhere and in almost every climate that plays golf.
The best way to picture this type of golf course is to imagine a course in the middle of a park in your local community.  And there you have it for a perfect visualization of a parkland golf course.
In fact, most of the golf courses that you will see PGA Tour events at are parkland golf courses. They are very popular in the United States because of the lack of desert and the lack of land for golf courses.
Parkland golf courses are so popular because they are more suitable for most climates and geographical locations across the world.  Most areas can grow trees, so it is easy to imagine a golf course there.
Other types of courses require a specific location or type of land.
What are the Most Famous Parkland Golf Courses?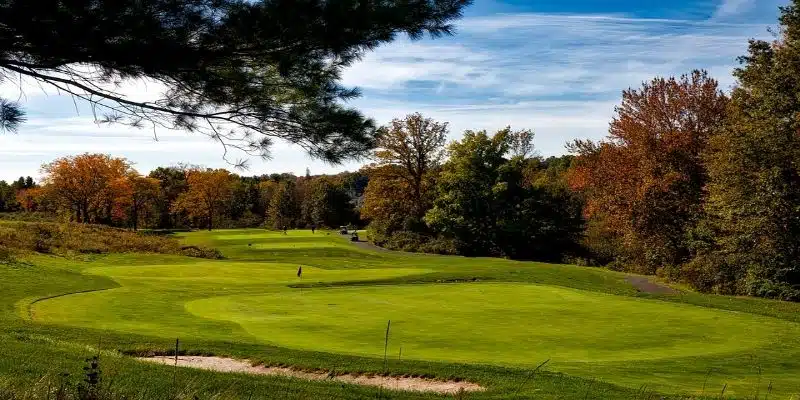 The most famous parkland golf course in the world is probably Augusta National.  The course is very historic and obviously hosts one of the most important golf tournaments every year.
The fast greens and abundance of trees to deal with make it a very challenging parkland golf course and is just as tough as the toughest desert and links-style golf courses.
Other incredible parkland golf courses that fans of golf might be familiar with is Winged Foot Golf Club and the golf course at Muirfield Village, home of the Memorial Tournament every year.
Chances are, any famous golf course that you have heard of in the United States is most likely a parkland golf course.  They seem to be the most common type of golf course in the USA, unlike European golf courses.
A Links Course vs Parkland Golf Course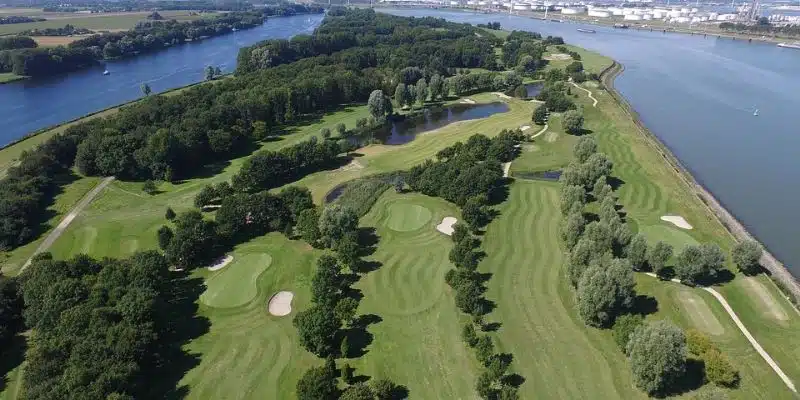 The main difference between the two is that a links golf course has a few and sometimes no trees whatsoever.  It is usually very windy and has rolling terrain.
A parkland golf course is usually heavily wooded and can be pretty flat in some cases.  Some of the most elite parkland golf courses have a lot of trees and rolling fairways to make them extra hard.  Normally wind is not as much of a factor due to how much the trees block the wind for golfers.
A Desert Course vs Parkland Golf Course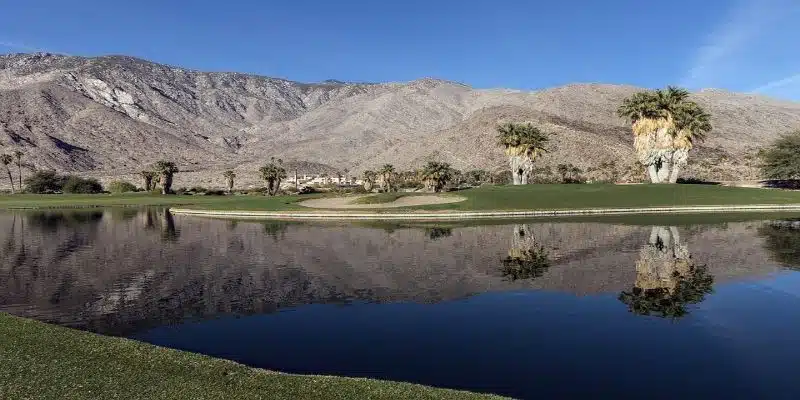 A desert golf course only has grass on the tee box, fairway, and green.  It is placed in a natural desert, so it normally has no trees.  The elements of a desert make this very tough for golfers.  The sand dunes can greatly affect a golfer's round.
A popular desert golf course would be TPC Scottsdale, for instance.
On the other hand, a parkland course has grass all over normally, and it clearly has a lot of trees for golfers to deal with.  The main obstacle that parkland golfers have to deal with is fairway bunkers, greenside bunkers, and of course trees in tough spots.
What Kind of Golfers Like This Type of Golf?
Normally, players that can't hit it as far and have a great deal of accuracy are the best golfers at these courses.  Most parkland courses are not very long, but they demand accuracy off of the tee.
So, there you have it for the definition and examples of what a parkland golf course is.
Nick Lomas is the founder of GolfSpan, an avid golfer, not quite a pro but has over 15-years of experience playing and coaching golfers from all over the world. His mission is to bring the golfing community a better experience then it comes to choosing the right golf gear, and finding the right set up for your game.