Luke Donald has previously broken records, including topping Tiger Woods' scoring record in the NCAA Division I Men's Golf Championships in 1999. He's also amassed a significant net worth thanks to his stellar performances.
So, what's in Luke Donald's WITB in 2023? Luke Donald plays with a Mizuno ST-Z 230, TaylorMade SIM MAX, Mizuno CLK, Mizuno Pro family irons, Mizuno T22, and Odyssey Works Versa 7H CS. He also uses Golf Pride MCC grips and favors Titleist Pro V1x Left Dash balls.
Having skill is just part of the game of golf; the other part is having the right equipment. If you need something new to change up your game, consider using one of Luke Donald's favorite clubs to elevate your performance.
As you read on, you'll discover more details about what's in the bag and how much it would cost to recreate it.
Luke Donald's WITB in 2023
Below is a list of what Luke Donald has in his bag going into 2023.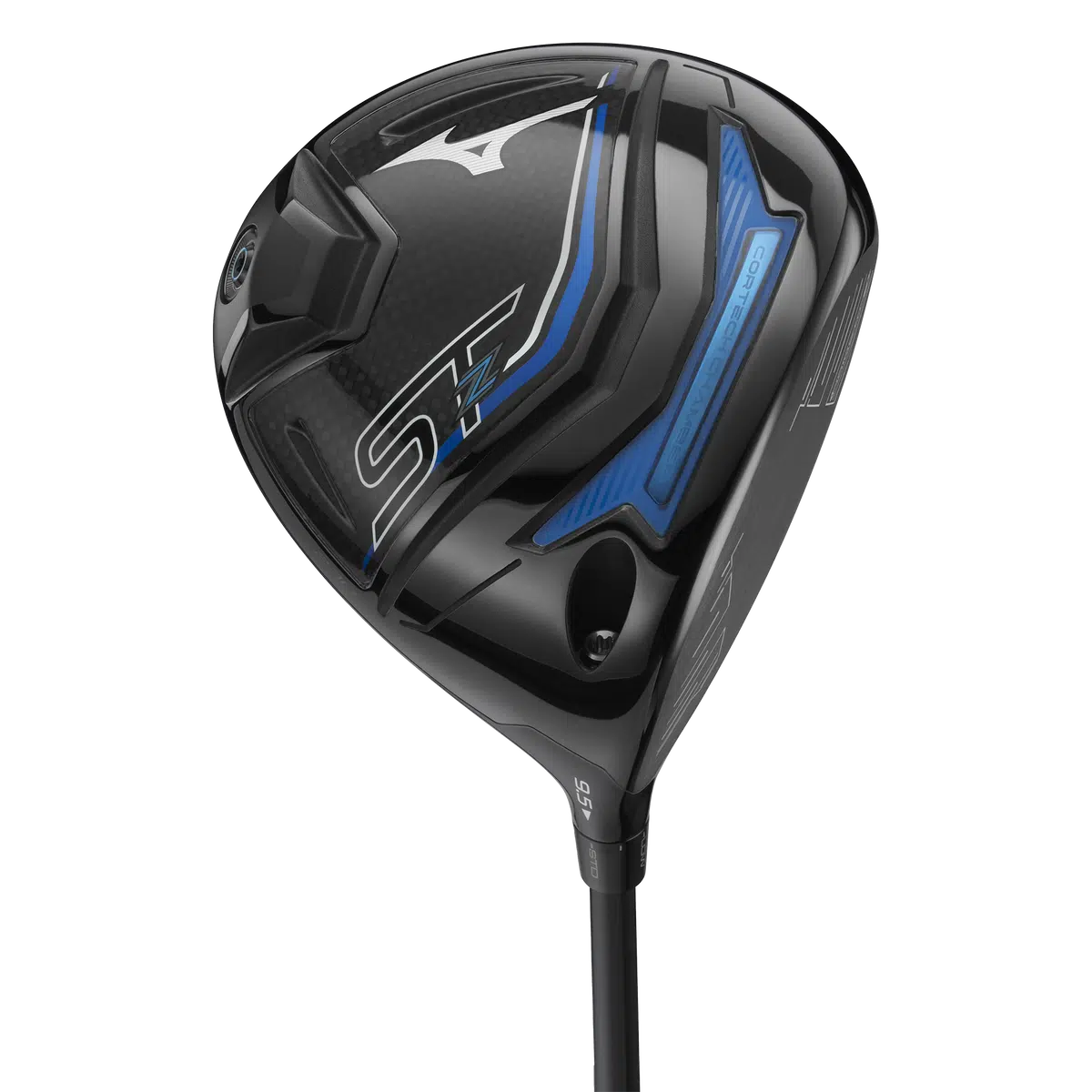 Luke Donald's driver of choice is the Mizuno ST-Z 230, which is great thanks to its low spin and decent speed. It's easy to hit and feels comfortable in the hand, which is likely why it's his favorite. Of course, he's also held a contract with Mizuno since 2010, which will color his perception.
This driver looks as great as it feels, shaped symmetrically, and designed to mimic the ST-Z driver. It's got a great sound and feel, similar to a spring, all while delivering better spin reduction and faster ball speed.
It's also relatively limited for left-handed users. Players seeking a small head with just the right amount of spin will likely like this option. Unfortunately, it's pricier, which can push some fiscally-conscious buyers away.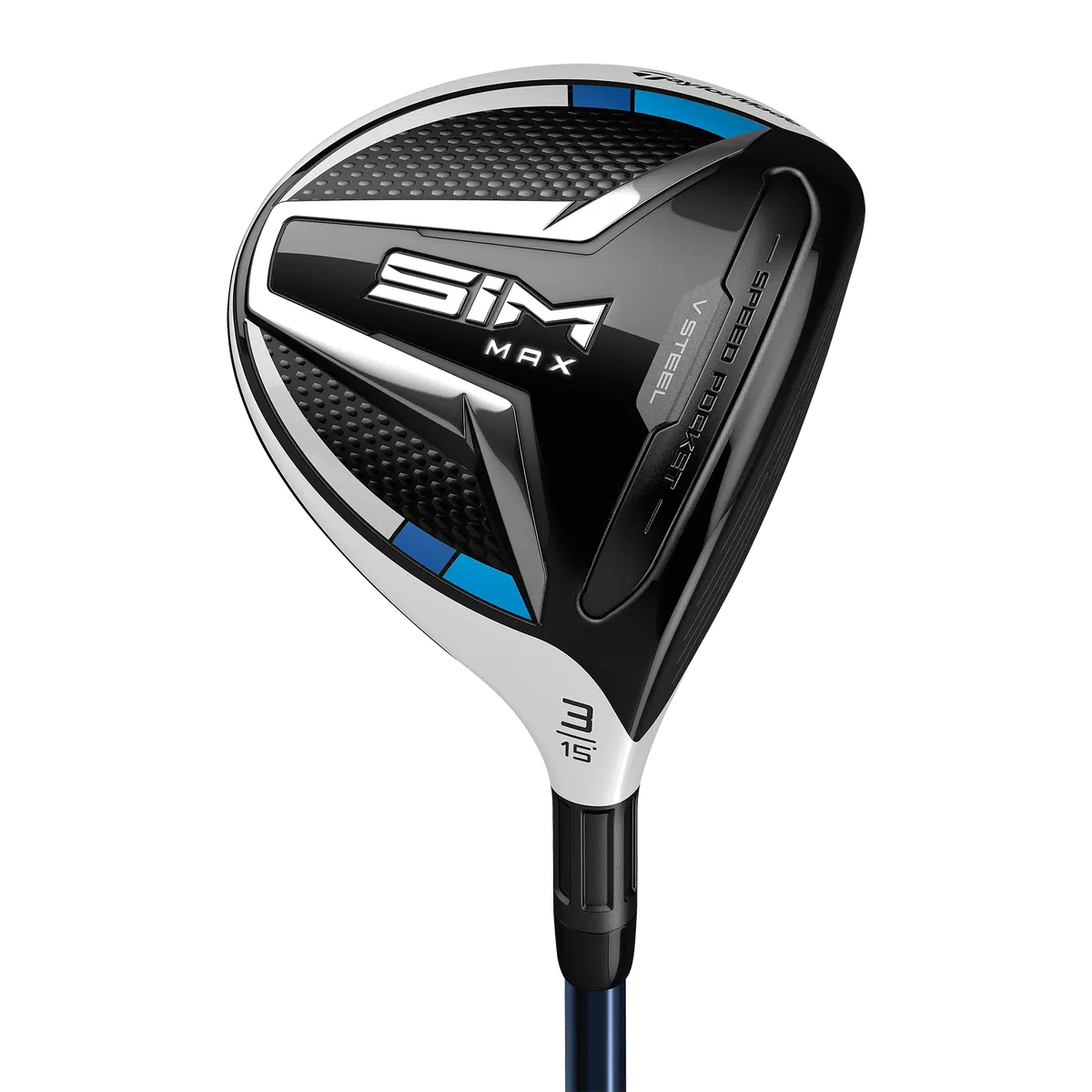 Luke Donald's 3-wood of choice is the TaylorMade SIM MAX. It's probably the most forgiving option on the SIM fairway lineup, and because of that, it's a lot more accessible to general players.
However, it also lacks much adjustability, meaning what you see is mostly what you get in terms of performance, and an excellent fitting is necessary to ensure it works well. Its design is good, offering improved control and a sleek look, complete with a firm feel and distinct snapping sound when it makes contact.
One of my favorite features of the SIM MAX was its balance when in hand, even throughout the swing.
Luke Donald's Hybrid — Mizuno CLK
The Mizuno CLK has been Luke Donald's hybrid of choice for a few years, serving him well in multiple PGA Tours. This hybrid performs consistently with a sleek, stealthy look and solid construction. It's suitable for most handicaps, making it a versatile club. Its versatility is enhanced with its adjustable hosel with eight different settings.
However, it sounds more like iron than a wood, which can be a problem for some users. It's also an expensive option, especially since it's meant to replace long irons.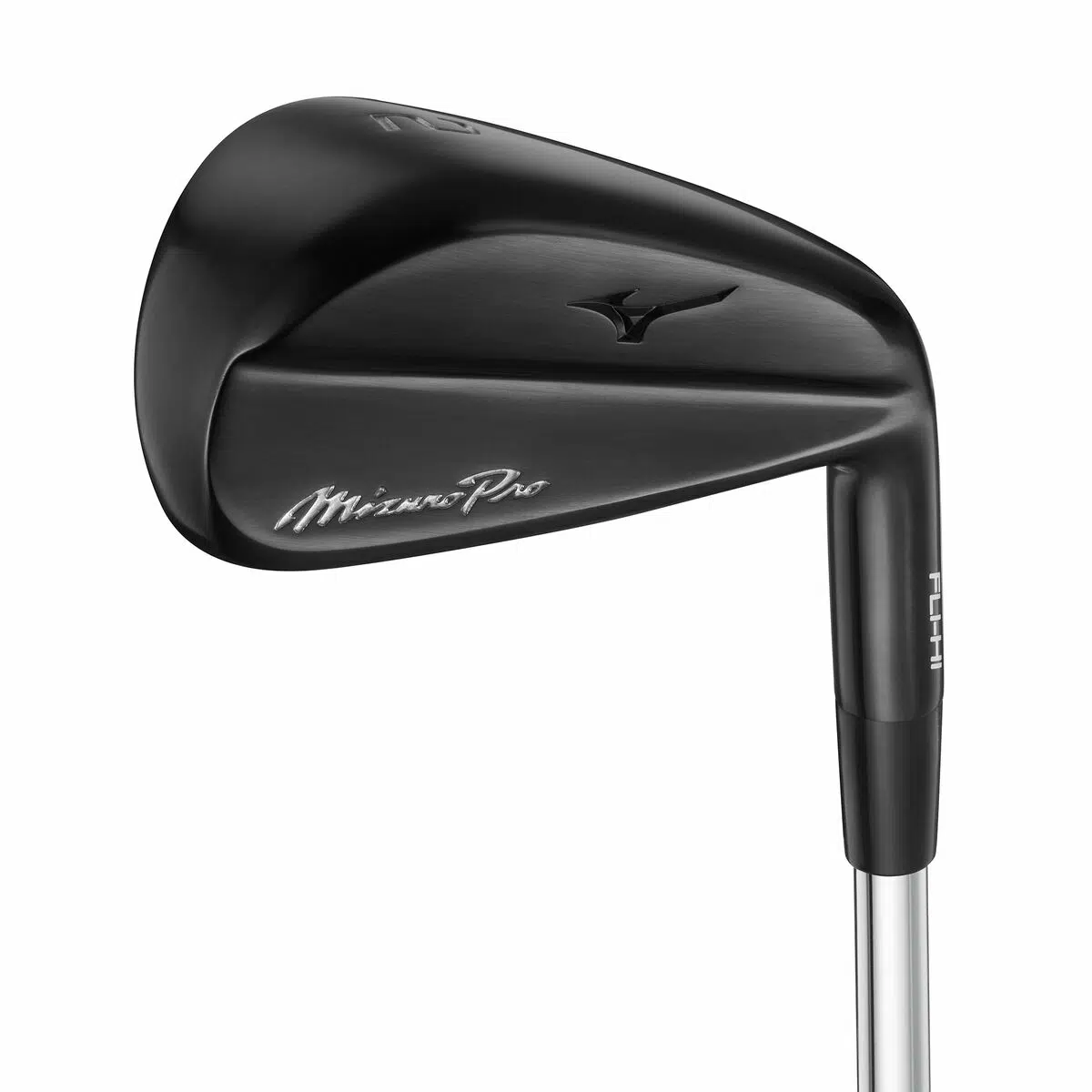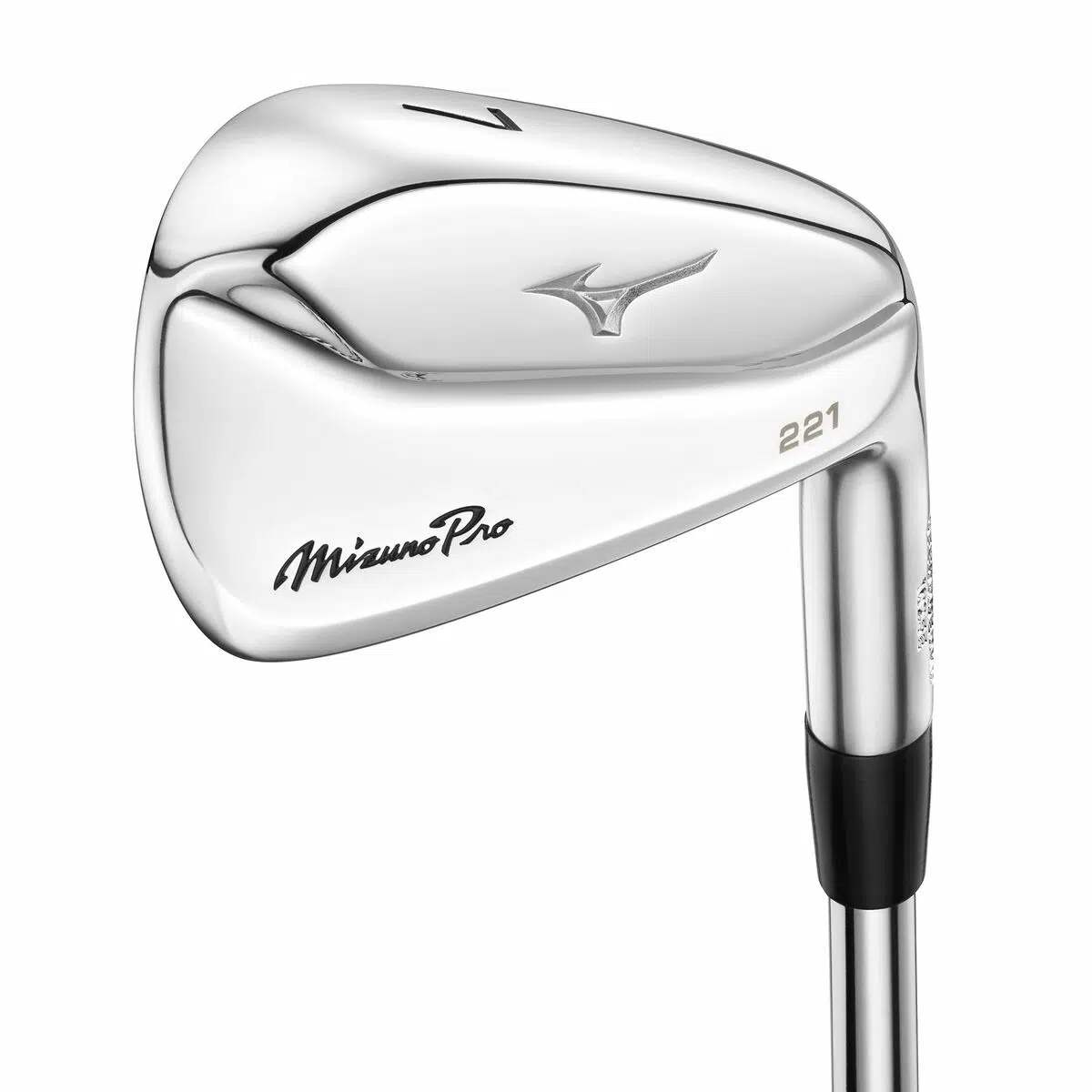 Luke Donald plays three sets of irons with The Mizuno Pro Fli Hi, 225, and 221. This family is one of the best Mizuno offers, and it's no surprise that Donald has made them part of his bag.
The Fli Hi offers increased ball speed and ease of launching balls high with control. The 221 is the highest spinning iron in the group, allowing for better shaping of shots. The 225 is a more rounded option, providing distance, forgiveness, and a traditional feel.
Together, the Mizuno Pro family offers something for most players. However, they can be good for a range of handicaps. The only downside is that they come at a pretty hefty price, which many non-professionals may not be willing to pay.
Luke Donald's Wedges — Mizuno T22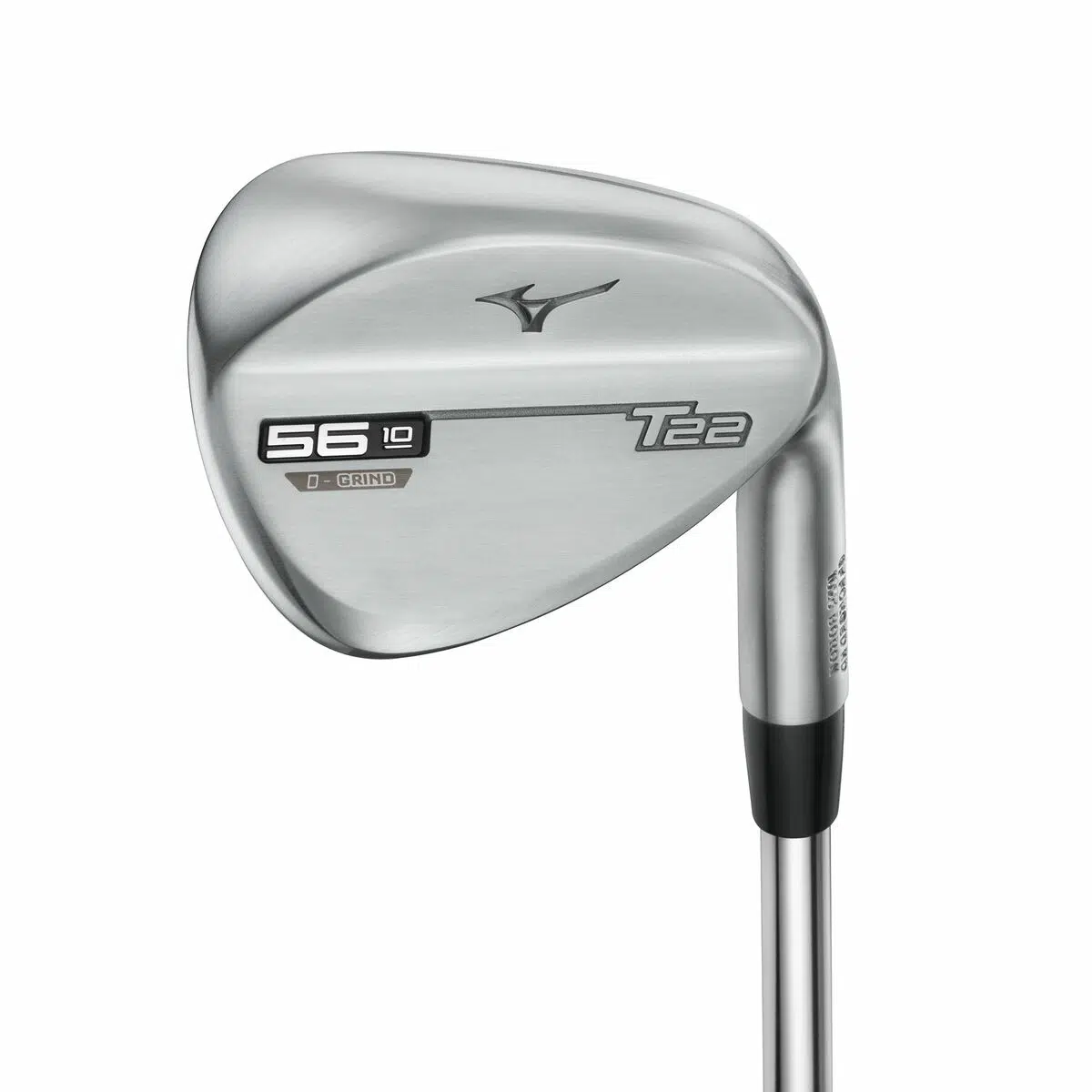 Luke Donald's wedge of choice is the Mizuno T22. Offering a premium feel at a reasonable price, these wedges are a good option for many players, especially those who like to play in wet conditions. These wedges are forged, which some players may prefer.
These wedges are specifically advertised to perform well in wet conditions, making them useful for those who live in rainier areas, such as the Pacific Northwest.
Unfortunately, I've noticed a few problems that may deter some users from this wedge. First, they're not the most attractive looking with a rounded leading edge and a busy back of the club. They also tend to launch a little high for what I'd expect, which can take some getting used to.
Luke Donald's putter is admittedly on the older end, with his putter of choice being the Odyssey Works Versa 7H CS. But, as they say, don't fix it if it isn't broken! Donald has seen significant success over the years in numerous games with this putter in his bag.
The Versa offers a comfortable feel, possibly even one of the best Odyssey offers. Even better, it works well. With a white/black/white combination, it's easier to use and aim, thanks to the high-contrast alignment.
However, it's not all sunshine and rainbows. This putter will be difficult to get your hands on as an older model. Some people may also find the contrast to be distracting.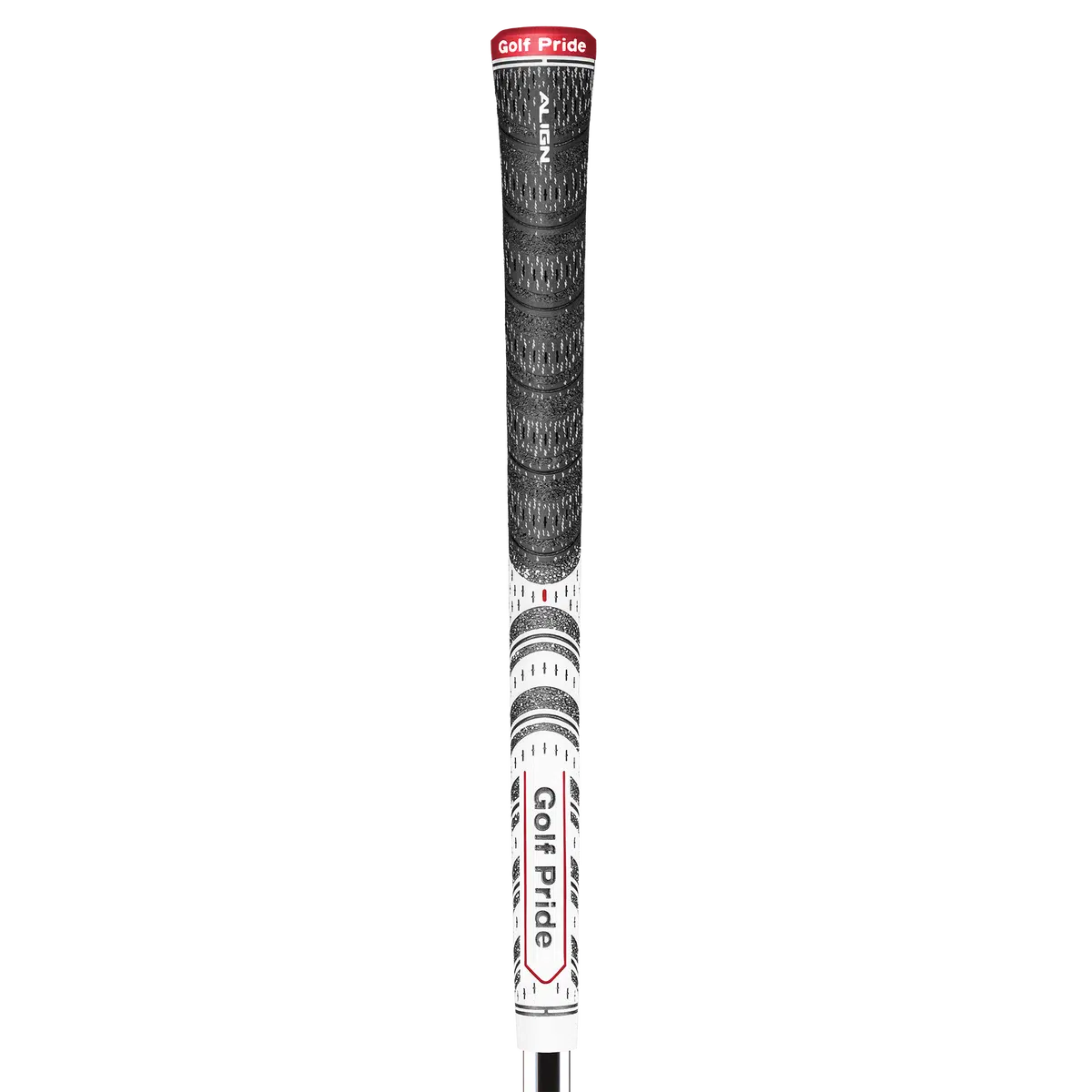 Luke Donalds chooses Golf Pride MCC grips when he plays; in my experience, this is a solid choice. With grips available in multiple sizes and colors, most people should be able to find an appropriate grip for their hands. Likewise, since the outside diameter is large, less grip pressure is needed to secure the club, and the pressure that is applied is comfortable thanks to the unique compounds used in manufacturing.
Unfortunately, installing these grips can be difficult, and they're sold individually rather than as a set. This can be a little frustrating for some who prefer to buy in packs, but those who only need one or two may actually come to appreciate this. With the grips sold individually, there's no buying a pack with a grip or two you don't intend to use.
I like these for how solid they feel. Even in the rain or when it's hot, and my hands get sweaty, I don't feel like my grip is compromised.
Of the Titleist Pro V1 series, the Left Dash ball is the lowest spinning. It offers a firmer experience than the Pro V1 or Pro V1x, which is perfect for players preferring a high spin.
It's not much of a surprise that Donald prefers this ball, which was previously reserved for the Tour, but it may not be suitable for all players. Those looking for a softer feel will likely appreciate the other Titleist V1 balls instead.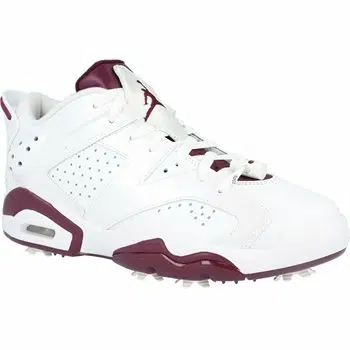 Luke Donald has been wearing Nike Air Jordans on the course since at least 2018. As a long-time friend of Michael Jordan, this makes sense. It makes even more sense when you consider how comfortable and supportive they are during gameplay.
Luke Donald primarily wears Greyson golf shirts, which are affordable while providing relative breathability. Some people complain that they aren't as good at sweat-wicking as they'd like, but by and large, they are solid options.
They are probably most beneficial for people living in more temperate climates and not having to deal with hot, humid summers.
How Much Does Luke Donald's Bag Cost?
So, how much will it be for you to carry a bag like Luke Donald's? Let's break it down.
Ultimately, having a setup like his it'll cost a little over $4,800, which is quite the investment for the casual hobbyist. Some of these pieces are quite expensive, especially with multiple sets of irons.
FAQ
What Clubs Does Luke Donald Use?
Luke Donald plays with a Mizuno ST-Z 230, TaylorMade SIM MAX, Mizuno CLK, Mizuno Pro family irons, Mizuno T22, and Odyssey Works Versa 7H CS. He also uses Golf Pride MCC grips and favors Titleist Pro V1x Left Dash balls.
What Kind of Putter Does Luke Donald Use?
Luke Donald uses an Odyssey Works Versa 7H CS putter.
What Golf Ball Does Luke Donald Use?
Luke Donald prefers a Titleist Pro V1x Left Dash ball when playing.
Final Thoughts
When playing with the pros, you need equipment to back you up. That's why Luke Donald's WITB is full of Mizuno clubs that have helped him succeed and several other brands, such as Odyssey Works and TaylorMade. His preferred ball and equipment all say one thing: Luke Donald prefers precision and power.
While building a bag just like his can sound like a feat worth accomplishing, it will also come with a pretty hefty price tag.
Not all golfers need the same degree of precision and power Luke Donald exudes. While Mizuno clubs can be a great option for golfers of most skill levels, they're also pretty expensive. Turning toward more entry-level brands and opting for clubs like those from Callaway, Cobra, or Srixon may be better ways to stretch a dollar while still getting excellent value.
Nick Lomas is the founder of GolfSpan, an avid golfer, not quite a pro but has over 15-years of experience playing and coaching golfers from all over the world. His mission is to bring the golfing community a better experience then it comes to choosing the right golf gear, and finding the right set up for your game.