Bubba Watson has been a high-energy presence on the links since he first turned pro in 2002. Ranked 2nd in the world in 2015, the 44-year-old southpaw has been practicing his swing since he was eight when his dad bought him his first club, a PING 9-iron.
Today, Bubba Watson still uses PING clubs and one of them may help you.
So, what is Bubba Watson's WITB for 2023? Bubba Watson drives with a PING G425 LST and a PING G425 MAX. Watson's irons include a PING S55, two PING Glide 4.0s with 52- and 56-degree lofts, plus a PING Glide 2.0 at 60 degrees. He's got a rare PING PLD Anser Prototype putter, and the balls he's been working with for several years are Titleist Pro V1x.
Knowing what the pros use can really help you take your game up a notch. Look at what Bubba Watson keeps in his bag, and decide for yourself whether any of it is worth a try.
Bubba Watson WITB in 2023
What clubs does Bubba Watson use? Here's a table that summarizes Bubba Watson's clubs and what's in his bag.
It's clear that Watson favors PING. He's had a relationship with the company ever since he was eight years old, when his father gave him his first golf club to play with. It was, naturally, a PING 9-iron.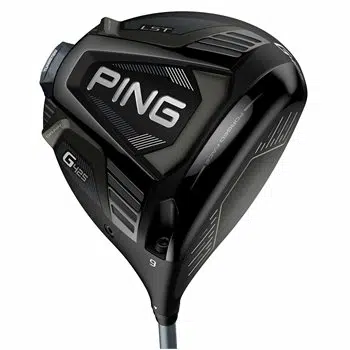 Bubba Watson has been a huge fan of PING for his whole career, and after trying out virtually the range of drivers PING offers early in his career, he's finally settled down with a PING G425 LST. It has a standard (for Watson) pink Grafalloy Bi-Matrix X prototype shaft that he's been using since 2004 when he used it at that year's Masters.
The G425 LST is a smaller, low-spin variant of the more forgiving G425 MAX that Watson also uses. It's a lot more demanding to use, and the smaller strike face makes it less of a beginner's club than some others, but for a low-handicap player, it's a miracle worker. Bubba Watson does this professionally, so the lower spin off the tee gives his initial drive spectacular control over long distances that he just couldn't get with another club.
The LST variant certainly isn't for everybody. If you've gotten your handicap down some and still have trouble driving straight because you've got uncontrolled spin, it might be what you're looking for.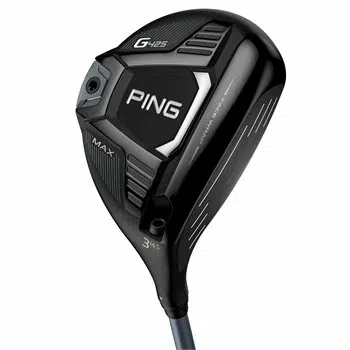 Watson's next in line is the good old PING G425 MAX. This is the larger fairway version of his driver, and it's got a lot going for it. The one-piece construction of its head puts more speed on the ball than a typical steel insert usually does, and the recent deletion of those ungainly turbulators has done wonders to make a sleeker package with more consistent results across the entire face.
This is also a highly customizable driver to use. Bubba Watson keeps his adjusted to 14.5 degrees at 14, neutral hosel setting, D2+, but it supports quite a wide range on either side of those numbers. The complexity of the potential adjustments can be a little off-putting to newer golfers, especially those who haven't had the time to experiment with what works best for them.
That said, the G425 MAX has a tough internal rib structure that makes a very satisfying smack sound when it connects. For me, that was reason enough to practice fiddling with the settings until I got what I liked out of it.
Bubba Watson's Irons — PING S55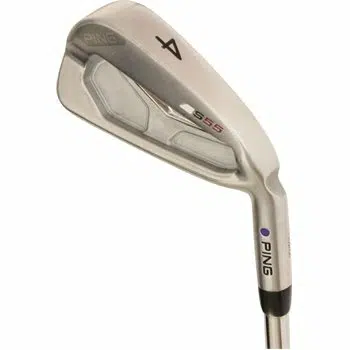 What irons does Bubba Watson play? For years, Bubba Watson was a Blueprints man for his irons. However, he recently switched to the PING S55 line, and they did okay for him at the 2023 Masters.
These are a more compact design than most golfers are used to, but since they came out in 2015, they've been earning a reputation for being a little more forgiving in the hands of experienced players. These can be a good choice for mid-range players looking for something to replace their beginners' set of irons or experienced players who would like to experiment with something new.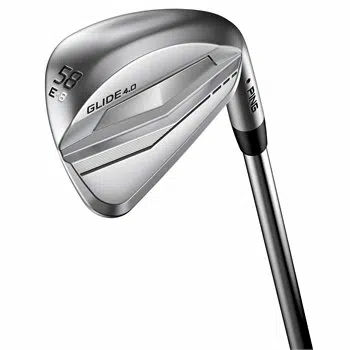 Watson carries three wedges, which he's personalized to the point of making them his own. His first two are both PING Glide 4.0s, bent to 51 and 55 degrees, and the third is a Glide 2.0 at 63 degrees. All three of them are marked with "Bubba's Sweet Spot," which is actually the name of the candy store he runs with his wife in Florida.
These are all very forgiving and consistent wedges, and I have to admit to a sweet spot of my own for the great spin they put on a ball. They also have excellent audio feedback, making you feel like you know where the ball is going before it gets there. Just about anybody can take a crack at these wedges, though it's up to you whether or not you want the hot pink stampings Watson uses.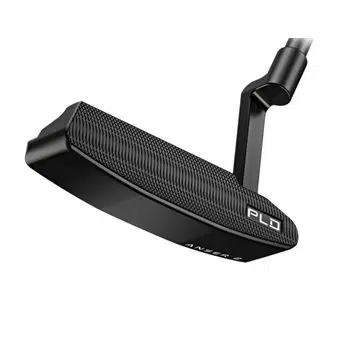 The PING PLD Anser Watson has been using lately is a fairly high-end item with a nice blast finish and a custom PING PP58 midsize grip of the sort he favors. This composite putter is set to 34.25 inches, 20.5-degree lie, 4.5-degree loft and weighs just 350 grams. This is a departure from the heavier-than-usual feel Watson likes in his other clubs, but it seemed to work for him through the 2022 touring season.
Not everybody can get a prototype driver from PING. If you can, you're probably in the small minority of high-performance players who are coincidentally close to Bubba Watson's net worth, and who could benefit from the slight edge this model gives in the tight shots near the hole.
Bubba Watson's Grips — PING 703 Gold
Watson started using his PING 703 Gold grips at least a decade ago, and his setup hasn't changed since then. He's got between 11 and 15 wraps under his left hand and 11-13 under his right.
Just about anybody can try these out and fiddle with the tape until they get a good feel. It's a nice way for beginners and those who aren't sure if they have the budget to compete with pro gear to get at least a little Watson-style setup on the links.
Bubba Watson's Shoes — Jordans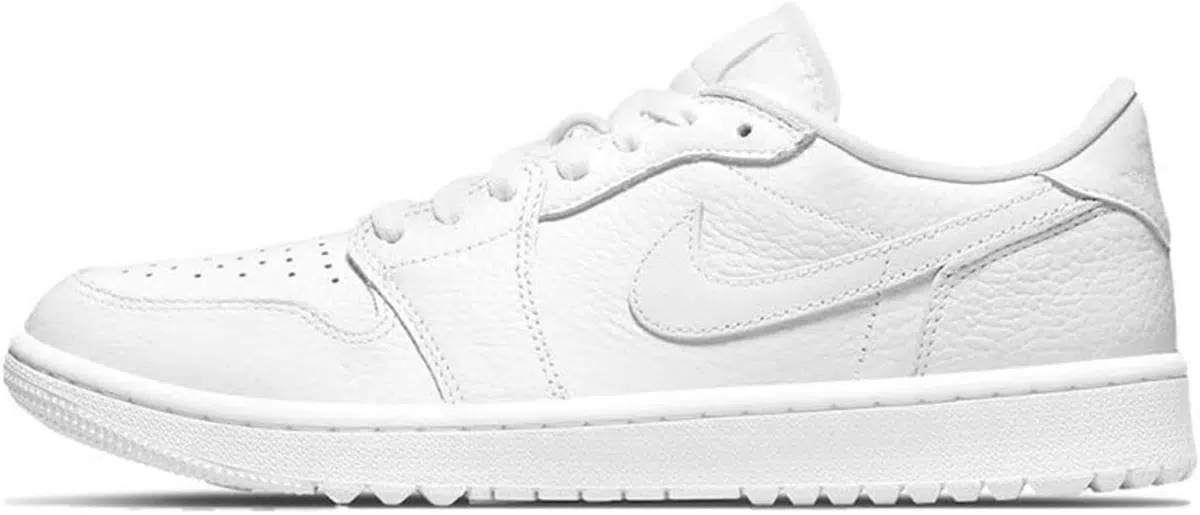 Watson isn't a fanatic about his shoes, but he has been consistently wearing Jordans almost since his first Masters in 2002. He's been seen wearing all different colors and models of these, always with his cleats attached, but there's no obvious pattern to how he picks which Jordans he's wearing for any particular match.
Bubba Watson's Apparel — Linksoul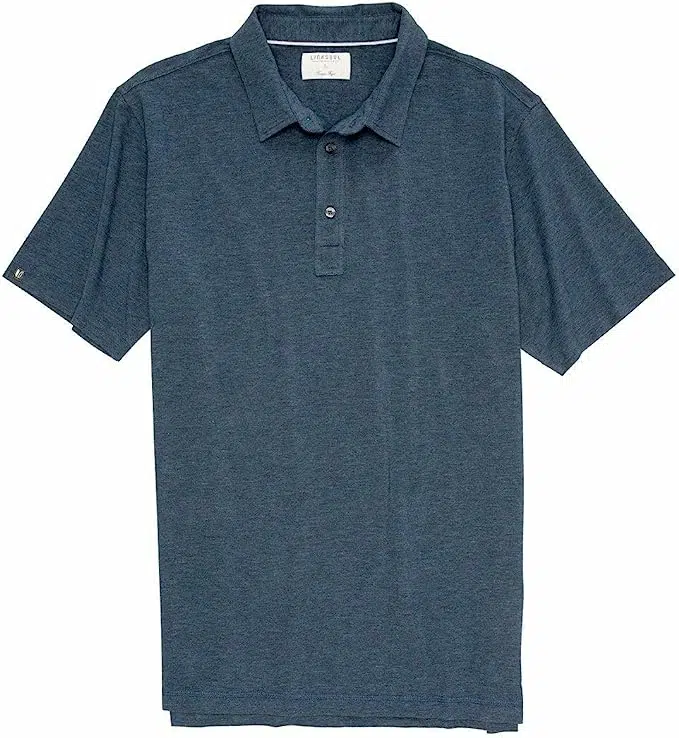 Watson became an ambassador for Linksoul apparel in late 2020, and he first showed off his new look at Torrey Pines in 2021. He owns company stock, whose motto is "Make Par, Not War," which was a natural fit for him.
How Much Does Bubba Watson's Bag Cost?
Here's what it would cost to carry around a setup similar to Bubba Watson in 2023.
FAQ
Is Bubba Still Sponsored by Ping?
Bubba Watson is still sponsored by PING. In fact, the company signed him to a lifetime deal in 2020 that's expected to continue well into his retirement from golf.
What Business Does Bubba Watson Own?
Bubba owns several businesses, both alone and with his wife. In addition to his share of Linksoul, Watson owns the candy store Bubba's Sweet Spot, a car dealership named Sandy & Bubba's Milton Chevrolet, and an apartment complex he has as a rental property. These businesses are in Pensacola, as is the Pensacola Golf Center, Watson's driving range.
Final Thoughts
Bubba Watson's WITB shows us he is a PING man through and through. While he favors some of the more high-end products the company puts out, even a beginner can try out PING's entry-level clubs and accessories.
If you're looking to step up to his level on just one club, you might start with the S55 irons and see if it's got the right length, heft, and sweet spot for you.
Nick Lomas is the founder of GolfSpan, an avid golfer, not quite a pro but has over 15-years of experience playing and coaching golfers from all over the world. His mission is to bring the golfing community a better experience then it comes to choosing the right golf gear, and finding the right set up for your game.