Daniel Berger is among the most successful pro golfers, even though he missed a lot of golf in 2022 and 2023. He was on the disabled list with lower back pain after missing the cut at the Ryder Cup in 2022.
Yet this doesn't take away the fact that he's one of the best golfers in the world. Could one of his clubs help take your game to the next level?
What is Daniel Berger's WITB? He uses a TaylorMade SIM driver, a TaylorMade M6 3-wood, the Callaway Apex Forged 3-iron, TaylorMade Tour Preferred MC 2011 model Pitching Wedge, Callaway Mack Daddy wedges, and a TaylorMade Spyder Tour putter. He usually switches out his driver, depending on the course.
You may be at a serious disadvantage if you don't have the right equipment in your bag. Below you'll find know the clubs that Daniel Berger has put in his bag.
Daniel Berger WITB in 2023
What clubs does golfer Daniel Berger put in his golf bag? Daniel Berger's golf bag represents his dedication to the game. From his putter to his wedges, Berger's bag helps the champion golfer outperform other golfers.
Here's a table for Daniel Berger's clubs:
Read more: Looks like Daniel Berger is set to make a comeback in the next few months. He changed his driver to accommodate his fitness level as he rehabilitates.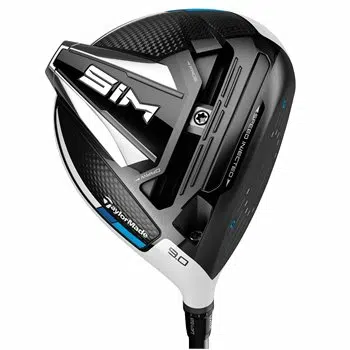 Berger started using the TaylorMade SIM Driver before his injury, and he's sticking with it and hasn't upgraded to the SIM2. The TaylorMade SIM (Shape in Motion) Driver has more forgiveness than previous models. Additionally, the driver has excellent spin control due to simplified adjustments. This driver looks like a TaylorMade through and through and has an asymmetrical sole that gives it a futuristic look.
The TaylorMade SIM Driver is quiet compared to other drivers. A miss hit doesn't cause that off-balance thud you feel through the grip. Instead, you feel the off-center strike more than you hear it. It looks like Berger might be trying out the TaylorMade Stealth at the 2022 Sentry Tournament of Champions Pro-Am. But the club wasn't in his bag at tee time.
From personal experience, using a driver that sounds like it hits the center of the club face lifts my confidence in my swing. The 9-degree lofts ensure stable ball flight while minimizing backspin.
In the past, Daniel Berger has also used the Callaway Mavrik and Taylormade Stealth drivers.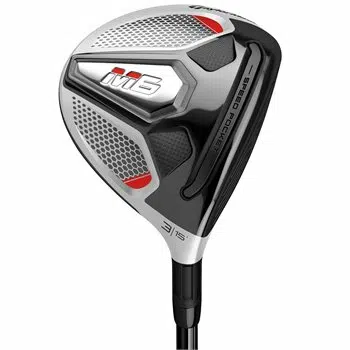 Bergers 3-wood is consistently spotted in his bag and remains one of his mainstay clubs. TaylorMade did its homework to find small details that give this fairway club a reputation for longer drives, like the Twist Face geometry designed specifically for the 3-wood's performance.
The TaylorMade M6 3-wood packs a punch with a new head design using a carbon crown and a deeper face than previous models. The club is designed for maximum accuracy with a TPU slot insert that dampens turf friction.
I had an opportunity to try out one of these clubs. The grip was solid, providing maximum stickiness. I found it to be a good in-between club almost like a hybrid. When you examine Berger's bag, you'll notice he picks clubs for the course he's playing that week.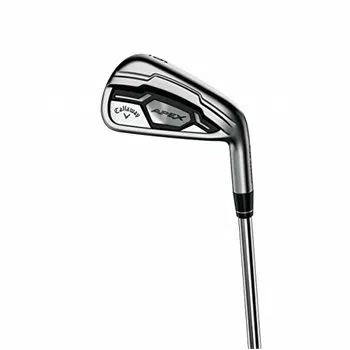 Daniel Berger always has Callaways in his bag. He signed a promotional deal in 2017 and continues golfing as a Callaway Golfer. Callaway used A.I.-assisted design for precise head shape and overall design adjustments.
The Callaway Apex Forged 2016 Model 3-iron is often spotted in Berger's bag. It's soft feel and comfortable grip give it extra distance performance. The 2016 model was the first to use a face cup that directs inertia to the striking surface. I feel inspired to hit a ball when I hold a Callaway club.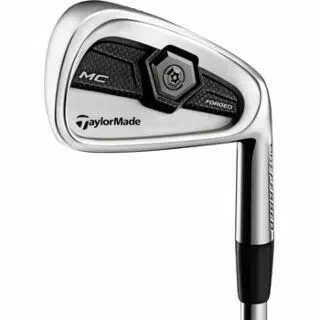 TaylorMade uses a six-step forging process to produce irons with an exceptional feel. Berger uses the club like a surgeon to get out of jams where ball speed needs to overcome the rough. Special groves in the club head maximize energy as the club contacts the turf.
The club's small head design minimizes contact with the turf and helps prevent turf-damaging divots. Once I got the feel for this club, it improved my shot performance. Getting used to a 4-iron as a utility club will take some adjustments.
Berger has a deal with Callaway as he uses a set of Mack Daddy Wedges. Mack Daddy sand wedges help maximize aiming with a groove on the leading edge. The club face has a layer of copper, giving these wedges high performance out of a sand bunker.
Callaway makes custom clubs for pro golfers and entry-level wedges for beginners. The company is a leading wedges club manufacturer that produces outstanding spin control. Callaway Mack Daddy Forged wedges come in several combinations of sole grind and loft angle grinds. These clubs have a soft feel, almost like they were made for your hands.
Hitting the ball out of a bunker is a challenge for many players who haven't mastered the chip shot. Callaway's wedge clubs help beginners understand how the ball's rotation helps it climb out of the sand. Callaway's forged design helps the clubs fit into your grip as a precision tool. I found that bunker shots were easier with a good-fitting set of wedges.
Berger gets a consistent performance out of his putter because he's used it for several years on the PGA Tour. The distinctive chalk white-edged putter offers fans a window into Berger's putting skills.
I tried out a TaylorMade Spider putter in the store. I found it had a good balance-to-weight ratio and smooth follow-through action. This putter should help anyone line up and sink even the longest putts with consistent practice.
Daniel Berger's Shoes and Apparel – Adidas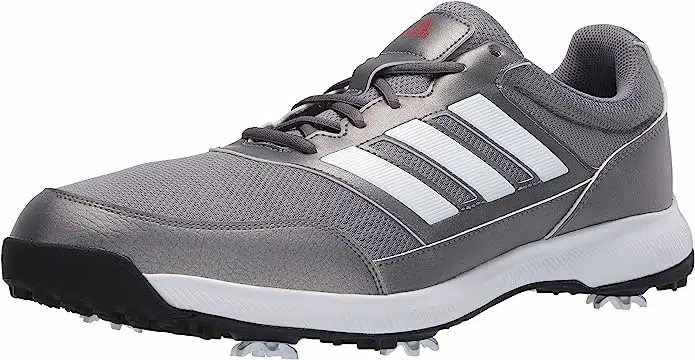 Daniel Berger's success in 2020 led to a major golf sponsorship with Adidas. He's since been spotted wearing the full Adidas complement of clothes and shoes. He prefers Adidas CodeChaos golf shoes.
Daniel Berger's Balls – Pro V1
How Much Does Daniel Berger's Bag Cost?
Berger has an older collection of clubs that might be hard to find. But, if you keep your eyes open, you can find something close to Berger's clubs.
So let's break down how much it would cost to have a bag similar to Daniel Berger's:
FAQ
What Clubs Does Daniel Berger Use?
Daniel Berger uses a combination of TaylorMade and Callaway golf clubs. He also sinks putts using a Spider putter.
Who Is Daniel Berger's Coach?
Daniel Berger's coach is Jeff Leishman, a former professional golfer who has coached players at the highest level of competitive golf for over 20 years. Leishman is known for his ability to help players improve their ball striking and their mental game. Berger and Leishman have been working together since 2017, and under Leishman's guidance, Berger has become one of the most consistent players on the PGA Tour.
Who Is Daniel Berger's Wife?
Daniel Berger doesn't have a wife, but he does have a steady girlfriend. Daniel and Victoria Slater have dated for a few years now. She's a successful realtor who owns properties across Florida. She's also a University of Kentucky and Florida Atlantic University graduate.
Final Thoughts
Daniel Berger's WITB  hasn't had much contact with the PGA, except for the occasional call from the commissioner. One important lesson to take away from a look inside Berger's bag is his versatility. He likes using older golf clubs, making his bag less expensive than most. You could spend days copying his stance and swing, but you won't get a feel for his mechanics without a look at his golf bag.
Nick Lomas is the founder of GolfSpan, an avid golfer, not quite a pro but has over 15-years of experience playing and coaching golfers from all over the world. His mission is to bring the golfing community a better experience then it comes to choosing the right golf gear, and finding the right set up for your game.