Patrick Reed is a player who likes to tinker with his golf clubs. He hasn't stuck to one brand or type of setup for quite some time now.
As a reviewer, it gets hard to track Patrick Reed WITB as he changes setups every other tournament. He does it so meticulously that he uses manufacturers nobody in the mainstream has even heard of.
In 2023, the Patrick Reed WITB is:
GrindWorks Equinox Driver
Callaway Rogue ST LS 3-Wood
Titleist and GrindWorks irons and wedges
Odyssey White Hot Pro Putter
Titleist Pro V1 ball
FootJoy shoes and gloves
Patrick Reed's equipment changes his setup often, so read on to learn everything about the clubs that Patrick Reed plays with this year.
Overview of Patrick Reed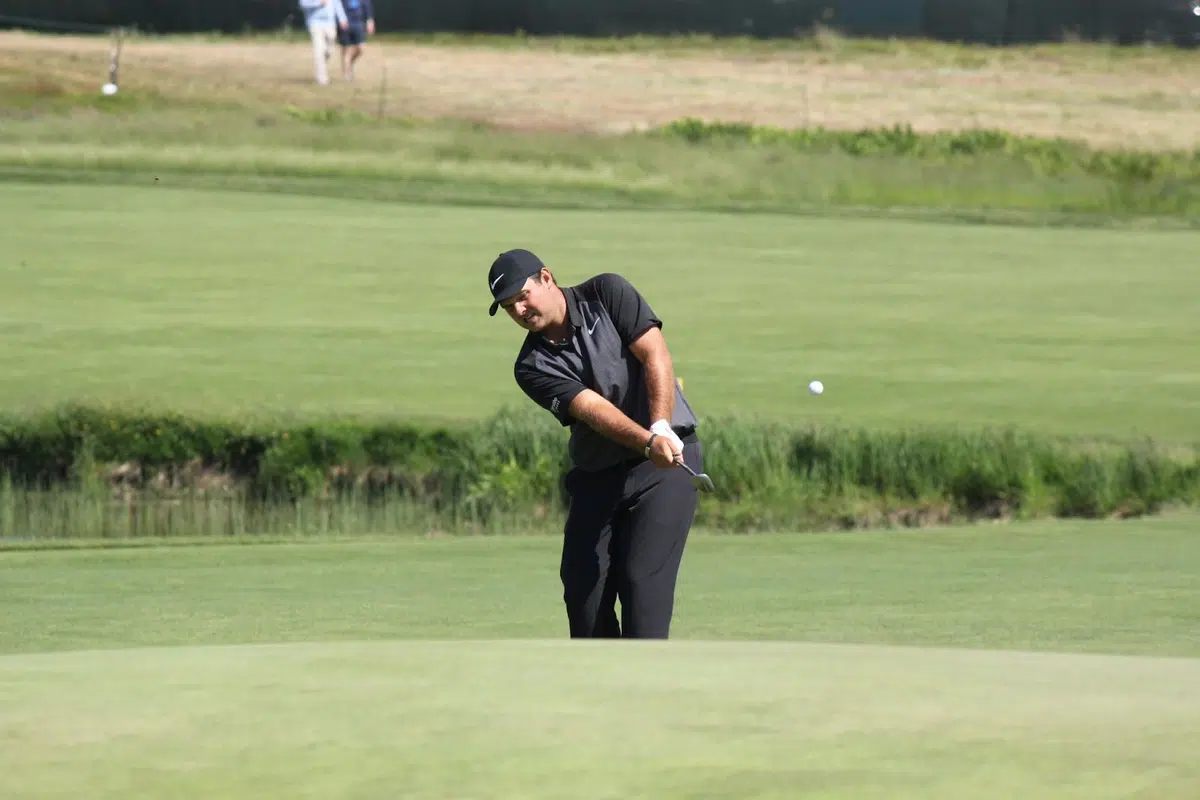 Patrick Reed is a great golfer, no doubt. He has a synchronized swing and a great short game to complement his hitting ability.
Patrick Reed, however, has made golf harder for himself because of his questionable behavior on the golf course. Whether or not his actions resulted from naivety or deliberate thought, their consequences have weighed heavily on his game.
Patrick Reed has six professional victories and was honored with Masters green jacket in 2018. He is also called "Captain America" because of his dominant record in the Ryder Cup. Reed has a great setup behind the ball and can shape the ball both ways. He is renowned for hitting his short irons a long way.
Patrick Reed had been sponsored by Callaway for some time now. Still, since no golfer is required to be exclusive to any one brand, Patrick Reed's equipment consists of clubs from different manufacturers to amplify his game ideally.
However, for numerous reasons, Callaway and Patrick Reed parted ways, and since then, It seems Patrick Reed has signed with the Japanese brand GrindWorks.
Patrick Reed WITB 2023 — Specs
Here's a detailed table on Patrick Reed golf clubs in the year 2023:
Read more: Scottie Scheffler WITB
Now let's take a deeper look at what's in Patrick Reed's bag?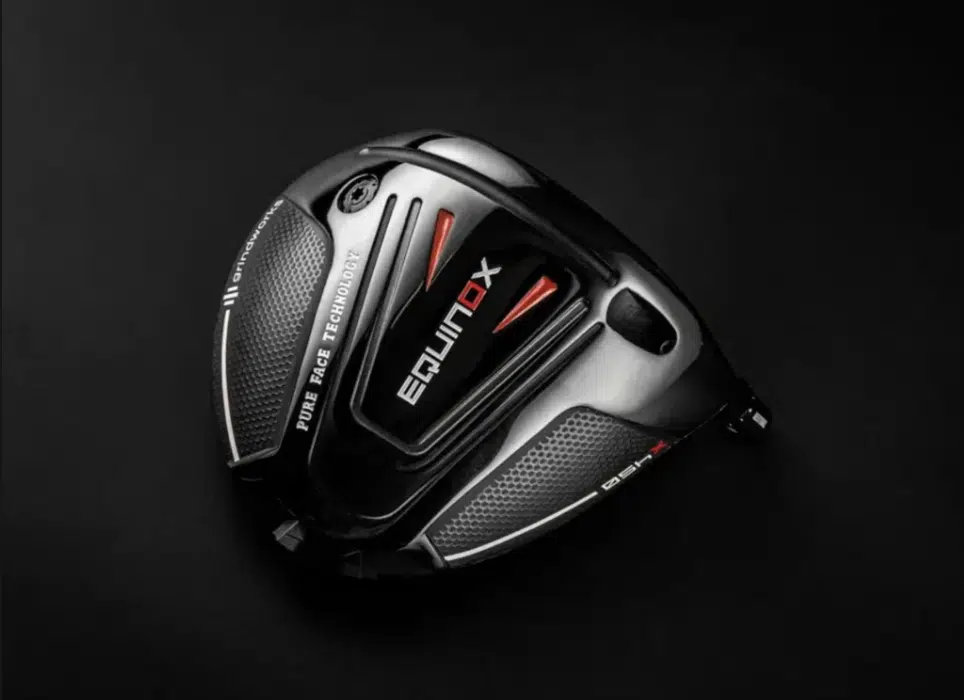 Patrick Reed has changed a lot of drivers in the past few years. Here's a list of Patrick Reed drivers he has used in the past.
When your game is not making sense, you tend to blame it on your equipment, whether that approach is true or not. However, Patrick Reed has tried many combinations to make his game work, and the Grindworks Equinox is working for Patrick for now.
The Grindworks driver is excellent for anyone who has a hard time hitting up on the ball. Its low spin feature can help you hit long and straight.
Patrick has tried out different three-woods in the past couple of years, including:
This three-wood can help anyone struggling with a fairway finder off the tee, as it can provide confidence and precision on longer shots of the tee and the fairway.
The fact that a six-time PGA tour winner uses this club and its price tag is not very extravagant, this club can be a viable option for many golfers.
If you were wondering if pros play with a hybrid, here's your answer. Patrick Reed has had this hybrid for a while. He has this option when conditions demand this club. He can use this hybrid as a five-wood and have the luxury of hitting high and spinning shots that stop quickly on the green.
If you struggle with longer shots and would like to have some reliability in that department, trade in your fairway wood for a hybrid. Its compact face and the easy-to-hit feature will help you excel in your game.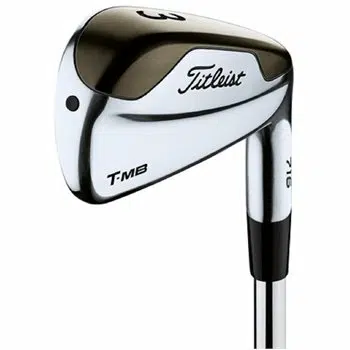 Patrick Reed added a 3-iron to his bag for a while in recent times. Patrick Reed is an exceptional iron player. Trying to figure his game out in the past few months, he decided to opt for a 3-iron to have better control over different trajectories and maneuverability of the golf ball.
This utility iron offers speed of the face and exceptional forgiveness because of its muscle back design.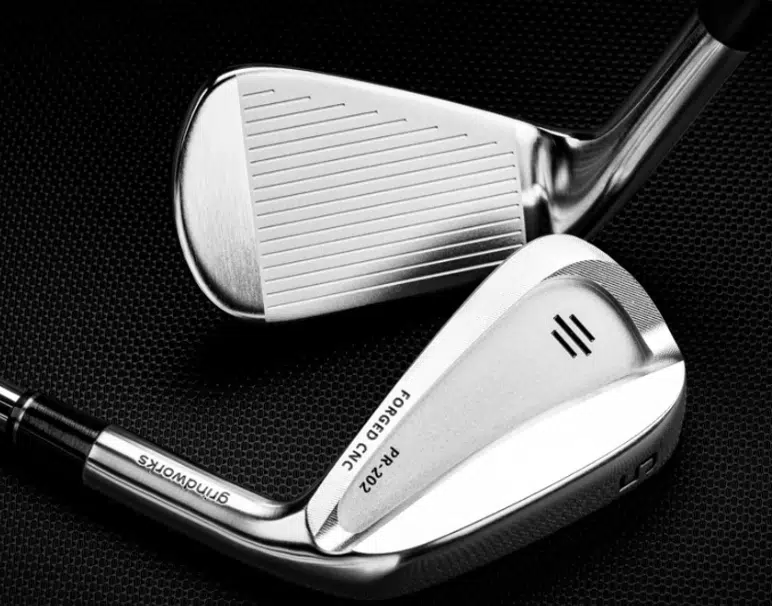 A 4-iron is a crucial club in the bag. You can use it to hit longer distances, and at the same time, you can maneuver the ball efficiently. Patrick Reed has also used the Callaway X forged 2013 because of its soft feel of the club face and forgiveness on bad shots, just like the one he has now.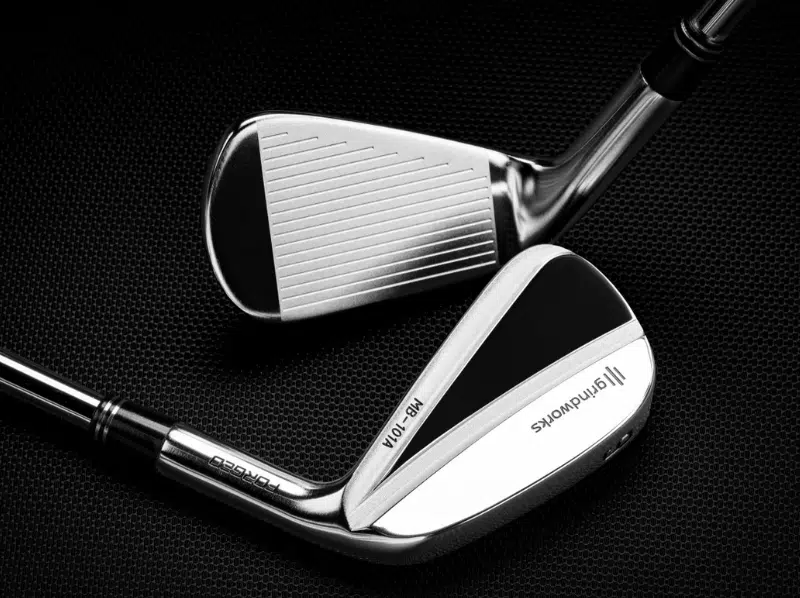 The GrindWorks PR 101 are a great set of irons. They provide all characteristics of players' irons with the added forgiveness of game improvement irons. Patrick Reed helped design these golf clubs and has stated that knowing these clubs are designed based on his preferences gives him an additional sense of assurance over the golf ball.
This tells us that professional golfers do not care about how a golf club looks, who it is made for, or how old it has been since it came out. They care about only one, what gets the job done, and if an old set of irons gets the job done, they are all for it. Patrick Reed has also used the classical Callaway MB-1s.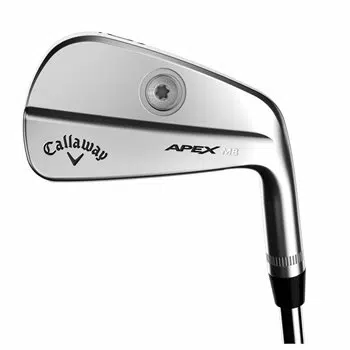 The Apex MB-1 are classically shaped irons, and they have an advanced CG positioning with a thin top line for excellent control and spin in any conditions. Professional golfers are always looking for consistency in their game. Using that philosophy can only be good for your own game.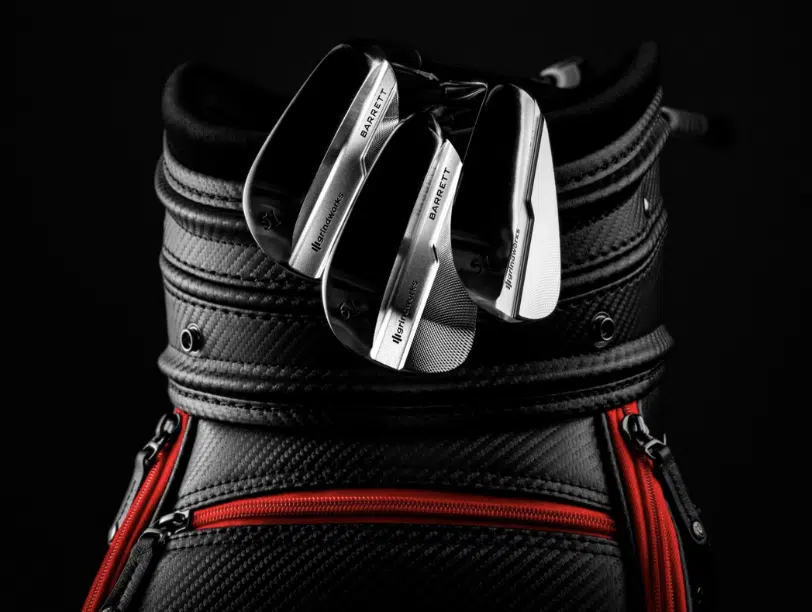 Professional golfers influence golf club designs and manufacturing to great extents because these players are the pinnacle of golf swing efficiency; they control how their clubs should perform.
GrindWorks has produced prototype wedges that Patrick Reed is currently using. These wedges are on the USGA conformity list and have just recently become available to the public.
Vokey wedges are one of the most renowned wedges in the game and are currently being used by a lot of golfers. Golfers tend to custom-build the faces of these wedges to properly full fill their needs in accordance with their swings.
Patrick uses the 56° for longer bunker shots and softer approach shots into the green and uses the 61° for more control around the green for better up & down opportunities.
These wedges come in different grind settings, and having the right one for yourself according to your game can be a great advantage to your game. These wedges provide great trajectory control and maximum spin.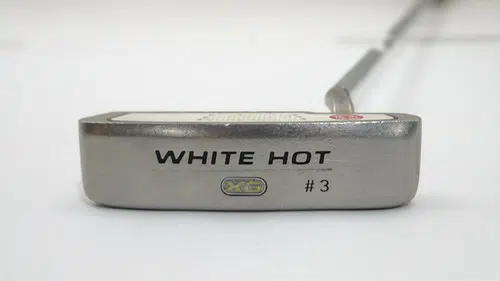 Patrick Reed has had spells of excellent putting over his career, and his putting is still better than most. Patrick Reed Odyssey putter has been in the bag for the longest time. His iconic masters win in 2018, and several crucial Ryder wins came with this putter.
If you're in the market for a good putter at a reasonable price. This is the putter to opt for.
Similar Odyssey Putter that's easier to find:
Titleist Pro V1 golf balls are the most widely used in the professional circuit, so it's no surprise Patrick Reed is using them.
These golf balls provide excellent control and spin rates in all conditions. A lot of times, golf balls perform great in one sector of the game, for example, driving, and poor in another, for example, short game.
The Pro V1 has found its great utility because of its all-around performance in all game sectors.
Golf Pride is one of the most used golf grips. They have a soft feel and are durable and reliable. They are excellent in wet conditions, have made them a reliable choice for many golfers around the globe.
Patrick Reed had a long-standing relationship with Nike for quite some time. However, he has recently left his partnership with Nike and has been spotted wearing FootJoy's in multiple tournaments.
Footjoy spends a lot of money and effort designing and manufacturing shoes specifically for golf. These shoes provide maximum comfort and stability for a golfer who swings at high speeds. They are also waterproof, which is a prerequisite for any golf shoe.
The most premium and soft leather glove on the market. Many professional golfers use this glove because of its soft feel and thinner skin. If you're looking for a durable golf glove that can last several golf rounds, this is the one you should think about buying.
How Much Does Patrick Reed's Bag Cost?
Let's break down how much it would cost to have a bag similar to Patrick Reed's.
Read more: WITB of Collin Morikawa
FAQ's
Who is Patrick Reeds Clothing Sponsor?
A British Sportswear company, Castore, currently sponsors Patrick Reed. Patrick Reed was previously sponsored by the Nike brand however, as Patrick's reputation dropped, Nike dropped their long-lasting sponsorship.
Why did Patrick Reed Leave PXG?
PXG ended its short-lived relationship with Patrick Reed after Patrick signed with LIV, the Saudi-backed golf league. The management at PXG stated that they didn't want any part of LIV and did not want to involve themselves in anything associated with the Saudi-funded league.
Final Thoughts
After Patricks Master's victory in 2018, things seem to have gone south for Captain America. Multiple brands have ended their relationship with Patrick. The reason behind this could be the controversial behavior of Patrick or his signing with the LIV league. This does not take away from the fact that Patrick is a world-class player and is well capable of producing greatness on the golf course.
However, Patrick Reed's WITB tells us much about how a golfer should go about his game. It does not matter if you have the latest clubs in your bag or not. What matters is what works for you.
A golfer should not run after what looks best, but they should chase equipment that can really help improve their game. And if you're in the market for some new golf clubs, do give GrindWorks a thought.
Read More: What's in the Bag of Phil Mickelson