As a golfer who always seeks to sharpen your golf score, you may wonder about the Jason Day WITB. You could use it as inspiration to choose golf clubs for yourself.
Since the middle part of 2006, or for most of his professional career, Jason Day was a TaylorMade staffer. In January 2021, Day became an equipment-free agent, which means his bag looks a bit more diverse nowadays. But Jason Day's clubs of today do still have the popular TaylorMade clubs with a twist of others. So what's in the bag?
Let's dive in to learn all of Jason Day's clubs!
What Did Jason Day Swing Before 2023?
Before 2023, Jason Day would swing the M3 driver and M6 fairway wood out on the golf course.
Back in 2019 with TaylorMade's new M3, he would average 319.9 yards off the tee. Jason Day also kept the SIM Max and the M6 fairway woods in his bag. He belonged to a club of many other PGA pros that liked the M5 and M6 like Tiger Woods, Dustin Johnson, Jon Rahm, and Rory McIlroy.
That's his club history and what he used to swing. Today, he has a mixed bag of clubs since he's not sponsored. Day said that he became a free agent so that he give a totally honest opinion about the clubs and whether they're good or bad.
Let's find out about his clubs and what he thinks about them.
Jason Day WITB in 2023
Total Price: $8,861.98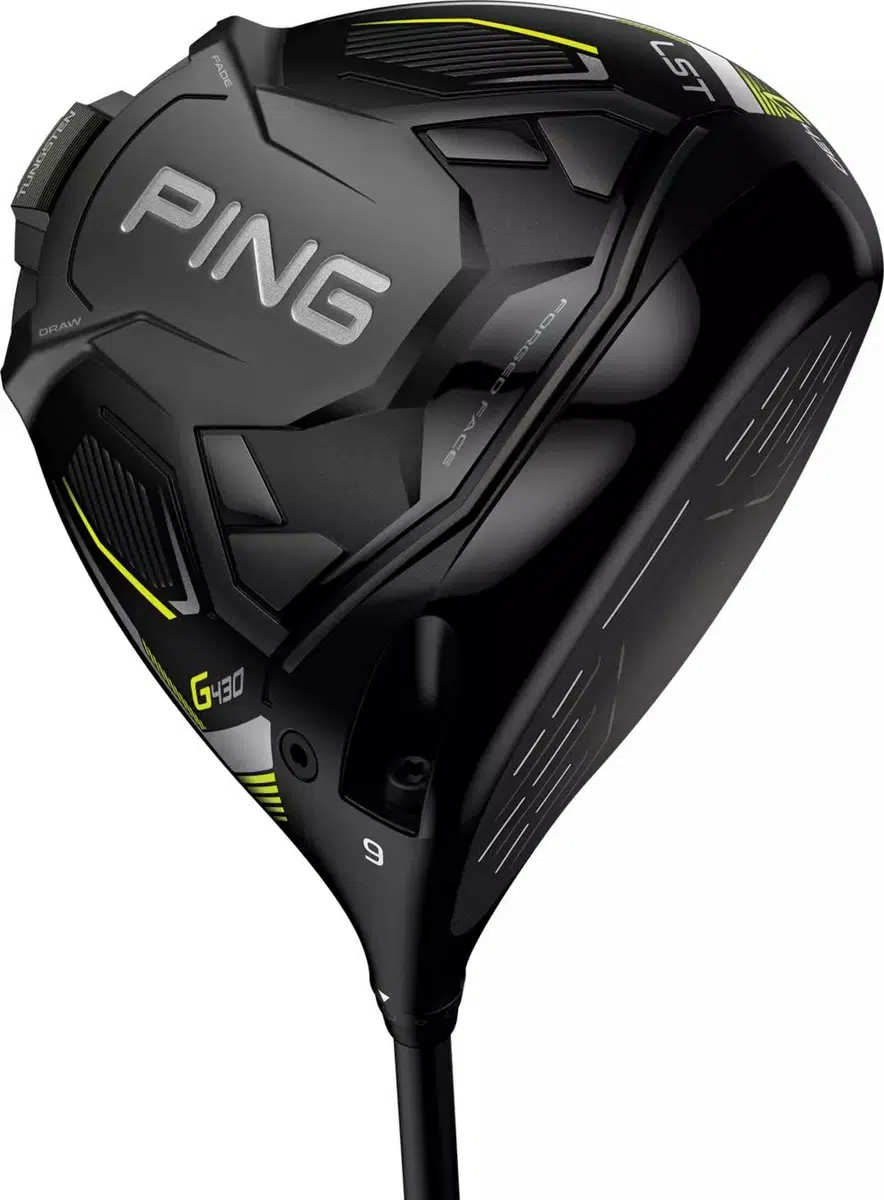 Let's take a look at Jason Day's clubs in 2023, starting with his driver.
Day has been using the Ping G430 LST for a while, and it's a great driver for more advanced golfers. He has 8.5 degrees of loft on it, and the head is 440cc. It looks a bit compact compared to other golf clubs, but Ping did a fantastic job at making this club continue to look great.
Day was first spotted with it back in October 2022 at the 2022 Shriners Children's Open where he was trying to get early feedback on the G430 series.
Day went on to say that it may not work well for someone who fades the ball, but he's someone who hits a draw. He said that he was driving the ball farther with the G430 than he was with the G410. Day uses a TPT prototype shaft with a low-launch profile. This isn't surprising because Day has been trying to lower his ball flight.
Some golfers can get a ball speed of up to 167 mph off the club, which makes it one of the fastest tests in 2023. It delivers on distance and good flight.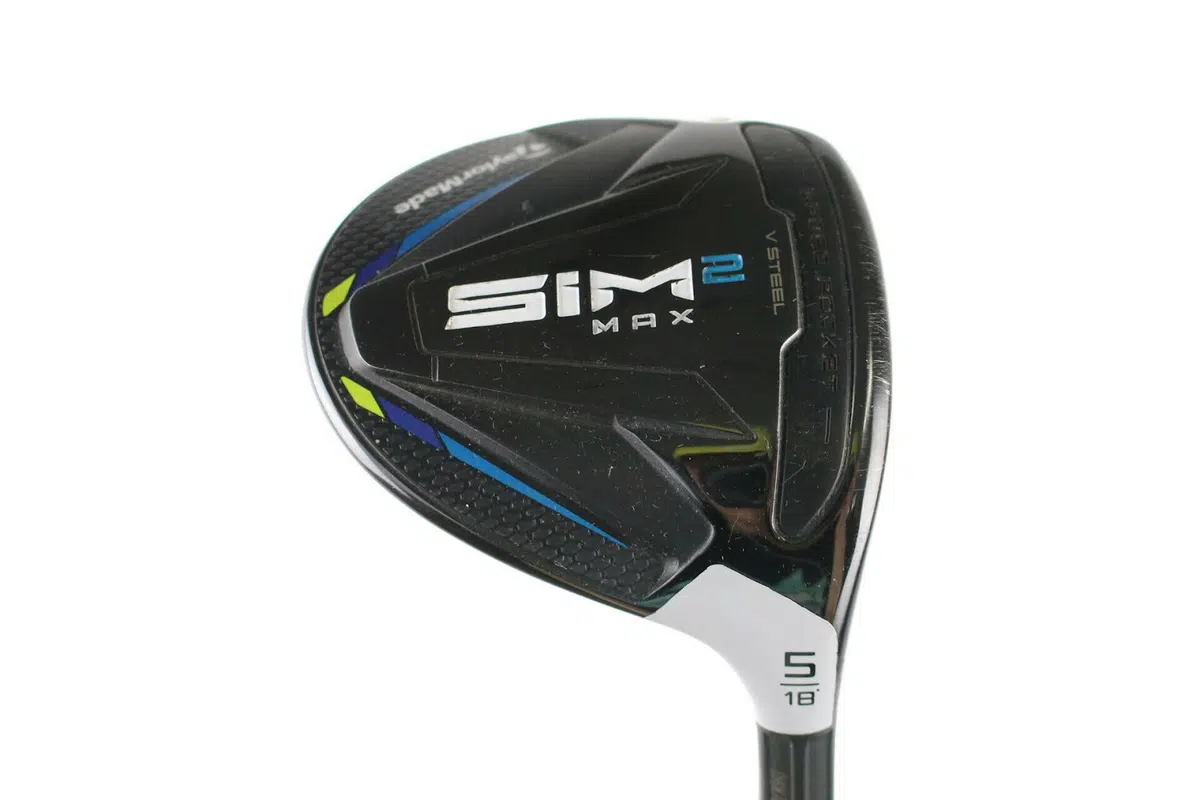 Jason Day swings a TaylorMade Sim Max with 15-degree loft, and it sees a ton of use even after he became a free agent. This is a 3-wood, but you would occasionally see him pull out the 5-wood of the same model.
Even during the round, Day says that he uses the SIM Max a lot, and he doesn't view it as a club that you only use off the tee.
Day loves this club, and while he has admitted that other clubs can perform at a similar level, he doesn't see the need to change from the Sim Max as of right now. Day says that he's the type of golfer that sticks with his club choices once he finds one he likes.
We've even seen the finish at the edge of this club wear off since he first started playing with it at the 2021 Masters.
Read more: TaylorMade SIM Max Driver Review
When it comes to his irons and the WITB of Jason Day, he swings a TaylorMade P770. He carries two of these as his three and four irons. This iron has earned high marks in every category.
Day probably chooses this club because it gives him progressive spin rates throughout the set. He can use it to craft a steep-angle landing that will stop cold on the green and next to the pin.
The 760 series has become a popular choice for professionals like Jason Day and Rory McIlroy.
The other iron that Day keeps in his bag is the P7MC. He uses a set of them that range from a five-iron down to a pitching wedge. All his irons use the True Temper Dynamic Gold X7 Shaft. As we said before, Day is trying to lower his launch height, and this is the lowest launching angle and the lowest spinning shaft. Day says that when he started to use this shaft, he saw a reduction of 400 to 600 rpm of spin. The launch angle was about one degree lower than with his previous iron shafts.
Jason Day's Putter: Scotty Cameron F-5.5 Tour Black
What's in the bag for putting? Jason Day uses a custom Scotty Cameron F-5.5 Tour Black putter, which saw a successful debut from him at The American Express. This is the Jason Day putter in 2023. There, he finished second from the strokes gained.
So let's discuss more details about Jason Day's putter. We found the following specs. The Jason Day putter length is 33 inches. This putter earned its place on the road, but Day was heavily experimenting with putters before this point.
In the last few years, Day has performed worse on the greens than during his peak putting performance in the mid-2010s. At that time, he reached number one in the world, and he won both the PGA Championship and THE PLAYERS.
Back when he was experimenting and right before he switched to the F-5.5, we saw him use either the Odyssey Toulon Daytona or the TaylorMade Spider Tour Mallet. The issue with both of those putters, when he used them, was how they would both aim off to the left and cause an alignment issue.
Here's the Scotty Cameron Newport Select putter, another top-notch Scotty Cameron putter that has a price in the budget of most golfers:
In the past, Jason Day was using Artisan Prototypes as his wedge, but he has since switched it out to the Titleist Vokey SM9 Wedges with 52, 56, and 60 degrees of loft.
Right now over 36 PGA Tour pros carry it in their bag including Cameron Smith, Rory McIlroy, and Patrick Cantlay. With over 36 PGA pros using it, this has made it the number one wedge on the PGA Tour. You know it's the best wedge when it's that popular on the PGA Tour.
What sets this wedge apart from its competitors include flight, spin, feel and control. You can choose from several finishes. This is the Jason Day new equipment.
Related article: Scottie Scheffler WITB (2023)
In fact, Jason Day was one of the first PGA Tour pros to express an interest in the Bridgestone Tour B X. He saw Tiger Woods hitting some high-spinning short-game shots with it and decided to try it out for himself. The high spin around the green was part of what interested Day so much.
Day loved this ball so much that the 35-year-old Aussie even signed a deal with Bridgestone Tour B X. He found that this was the best ball to complement his game.
Jason Day has been seen wearing the Nike Air Zoom Infinity Tour NEXT%. These are incredibly comfortable shoes and along with Day wearing them, Tommy Fleetwood and Tony Finau can be seen wearing them as well. Day has a deal with Nike that he continues to have even now. He used to have a deal with Adidas footwear.
Read More: Brooks Koepka also wears the Nike Air Zoom Infinity Tour NEXT as well as other shoes
FAQs
Is Jason Day Still with TaylorMade?
TaylorMade cut ties with Jason Day in January 2021. Since then Jason Day hasn't had a sole sponsor and has mentioned it enjoying it because it gives him the freedom to try many different types of equipment.
What Balls Does Jason Day Use?
What's in the bag in terms of golf balls? Jason Day uses the Bridgestone Tour B X, and in fact, he signed a sponsorship with the brand. He first started using them after he saw Tiger Woods hitting them for his short game. What interested him the most about them was the high spin that they had around the green.
Final Thoughts
Hopefully, this Jason Day WITB was insightful and provided you with a look into the Australian golfer. Jason Day is a PGA Tour member and the winner of the 2015 PGA Championship. Knowing the current Jason Day bag can help you find the right equipment and you may decide that you want to golf with some of his clubs too.