Lydia Ko has been a powerhouse player since her rookie debut in 2014. She was the youngest player to rank #1 in women's golf in 2015 and has been ranked as high as #3 in 2023.
Besides having so many wins at a young age, Lydia Ko is known for her balance of power and control. While practice and no small amount of talent have earned her a spot as one of the best pro golfers, her careful club selection has been a valuable component in her success. So what's in Lydia Ko's bag?
Here's Lydia Ko's WITB: Lydia Ko uses a Titleist TSR3 driver, Titleist TSR2+ and PXG 0341 X GEN2 fairway woods, a Ping G425 hybrid, a Titleist T200 5-iron, a Proto Concept C07 6-iron, Proto Concept C05 7-9 irons, Titleist Vokey SM9 wedges, and a Scotty Cameron P5 GSS tour prototype putter with a Titleist Pro V1x ball.
With perfect technique, your golf game is only as strong as your weakest club. Whether you've been looking for answers to your long or short game, it might help to look for answers inside the bag of a true golf prodigy.
Continue reading to learn which clubs Lydia Ko keeps in her bag and why she's chosen them as an ingredient in her competition strategy.
Lydia Ko WITB 2023: What's in Her Bag with Specs
The table below lists Lydia Ko's clubs along with their specifications and custom elements.
Will these clubs be enough to turn you into #1 ranked golf superstar and one of Time's 100 Greatest People? With enough practice, maybe. But would Lydia Ko have been able to top the sport without them? We think not.
Ko has selected each club for its unique properties and does so to support her greatest strength — balancing power with control to secure the win.
Read on for more details on Lydia Ko's new clubs in 2023.
Read More: Best Asian Female Golfers Ever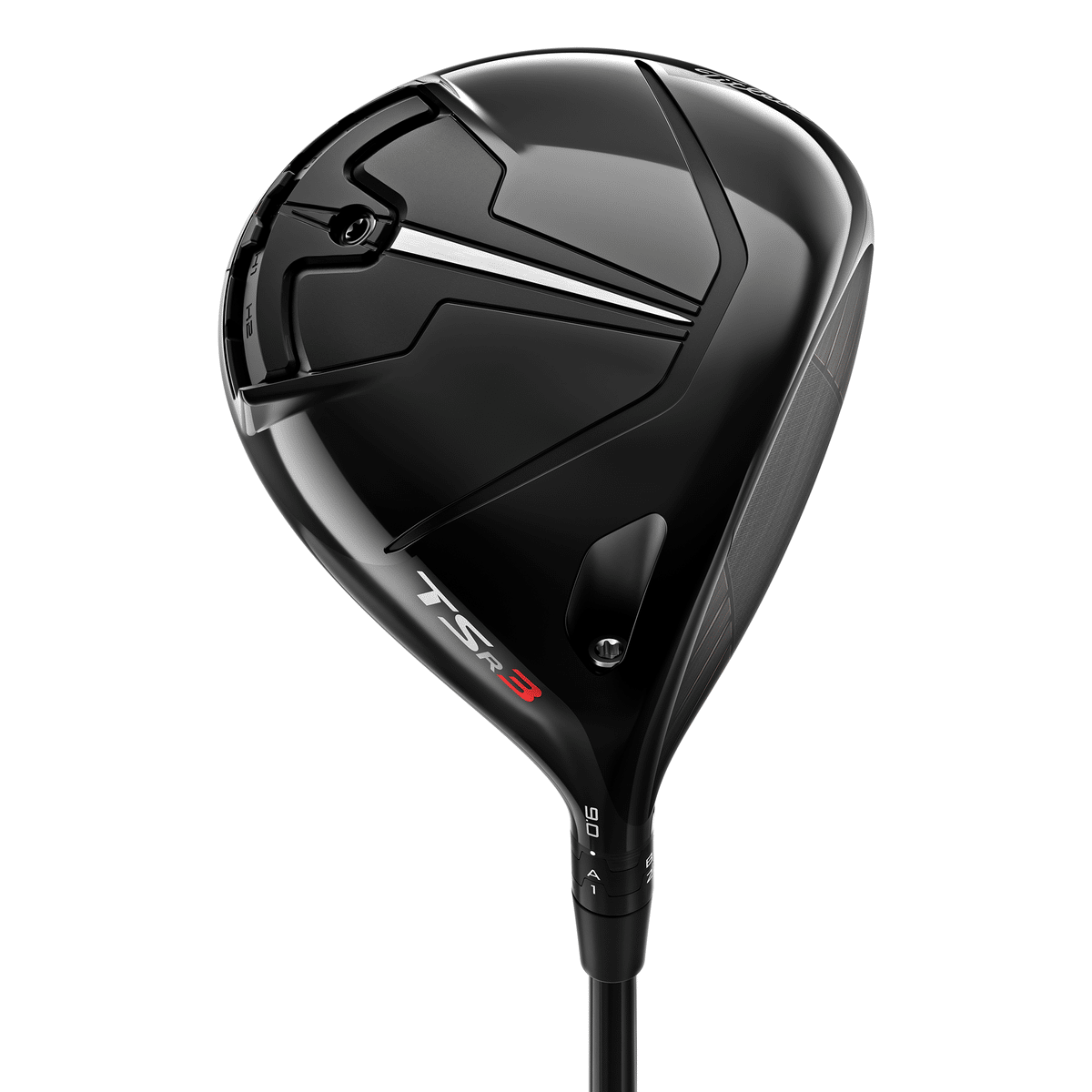 While Lydia Ko had an equipment contract with PXG from 2017-2022, she has since transitioned to a more Titleist-heavy bag. Ko uses a Titleist TSR3 with a Mitsubishi shaft and a 9° loft. Prior to the Scottish Open in 2022 she had been using the TSi3. Visually, the two clubs are similar and both deliver optimum balance and control.
Lydia Ko chooses a driver to deliver accuracy rather than distance. Her strategy is to increase her fairway drive percentage (66.4 in 2022) to position herself well for her approach shots. She is always trying new clubs which might be able to give more balanced accuracy to her game.
Read more: Who Makes PXG Golf Clubs?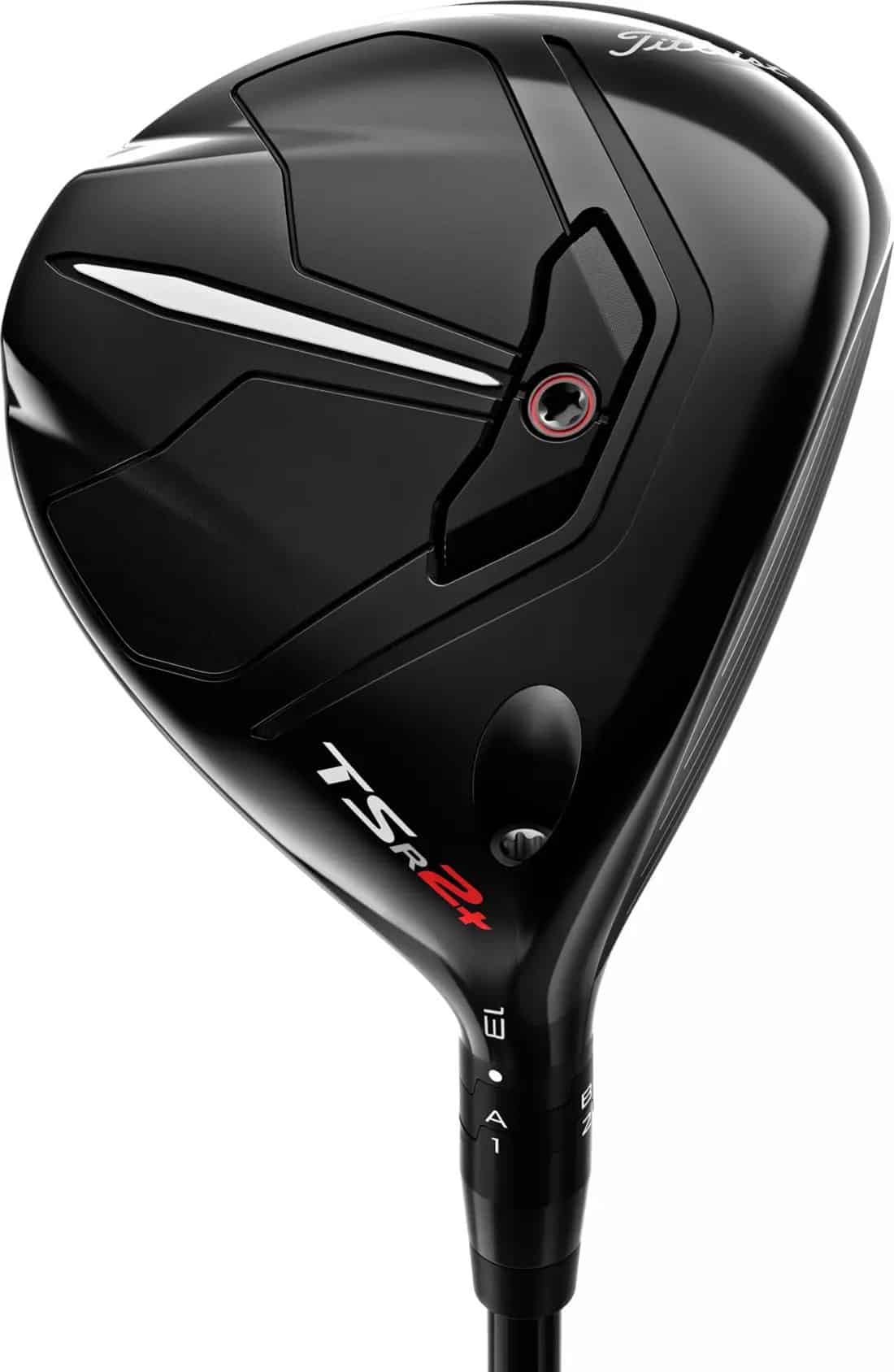 Lydia Ko's new 3-wood is Titleist's new TSR2+, which she began using in 2022. She positions the club at the B1 position according to the Titleist SureFit Chart, which opens the face slightly (0.75 degrees from flat) without altering loft.
The club is exceptional at delivering low-spin ball speed with a high degree of forgiveness. It can be harder to launch off the turf, but the right SureFit adjustments can alleviate this issue.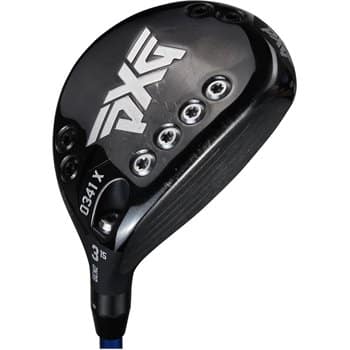 From her 5-year contract with PXG, this is the only PXG club still in her bag. Perhaps it's because old habits die hard, or maybe the 5-wood was instrumental enough during the 2021 Lotte Championship (among others) that it's become hard to part with.
Ko has never carried a 4-iron (or longer), instead preferring a 3- or 5-wood that allows for easy loft without the need to over-swing. The Gen2 offers a lower price point and greater distance than the Gen1, but achieving loft with it from the turf can be difficult.
Lydia Ko's Hybrid — Ping G425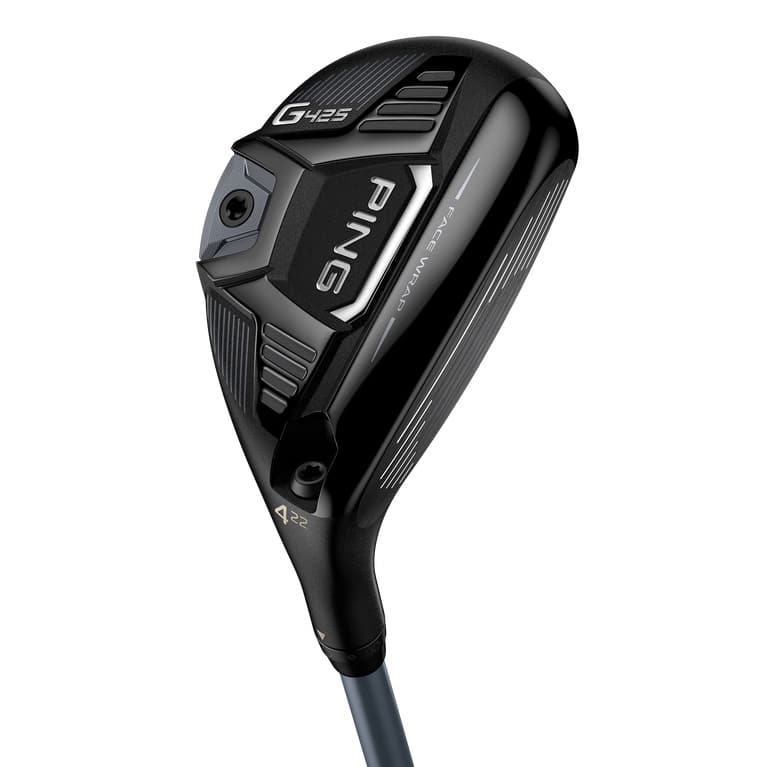 It always helps to have a lofty wood to get out of the rough. The club is remarkably easy to hit with consistent accuracy and competes well with most other hybrid models in terms of distance and ball speed.
Ko used the Ping G425 hybrid in the British Open to replace her 5-wood, but when conditions aren't windy, will opt for the PXG 0341. The headcover features hearts and the words "my fav" — but this isn't in reference to the club. It was her sister scrawling her affection for the golfer.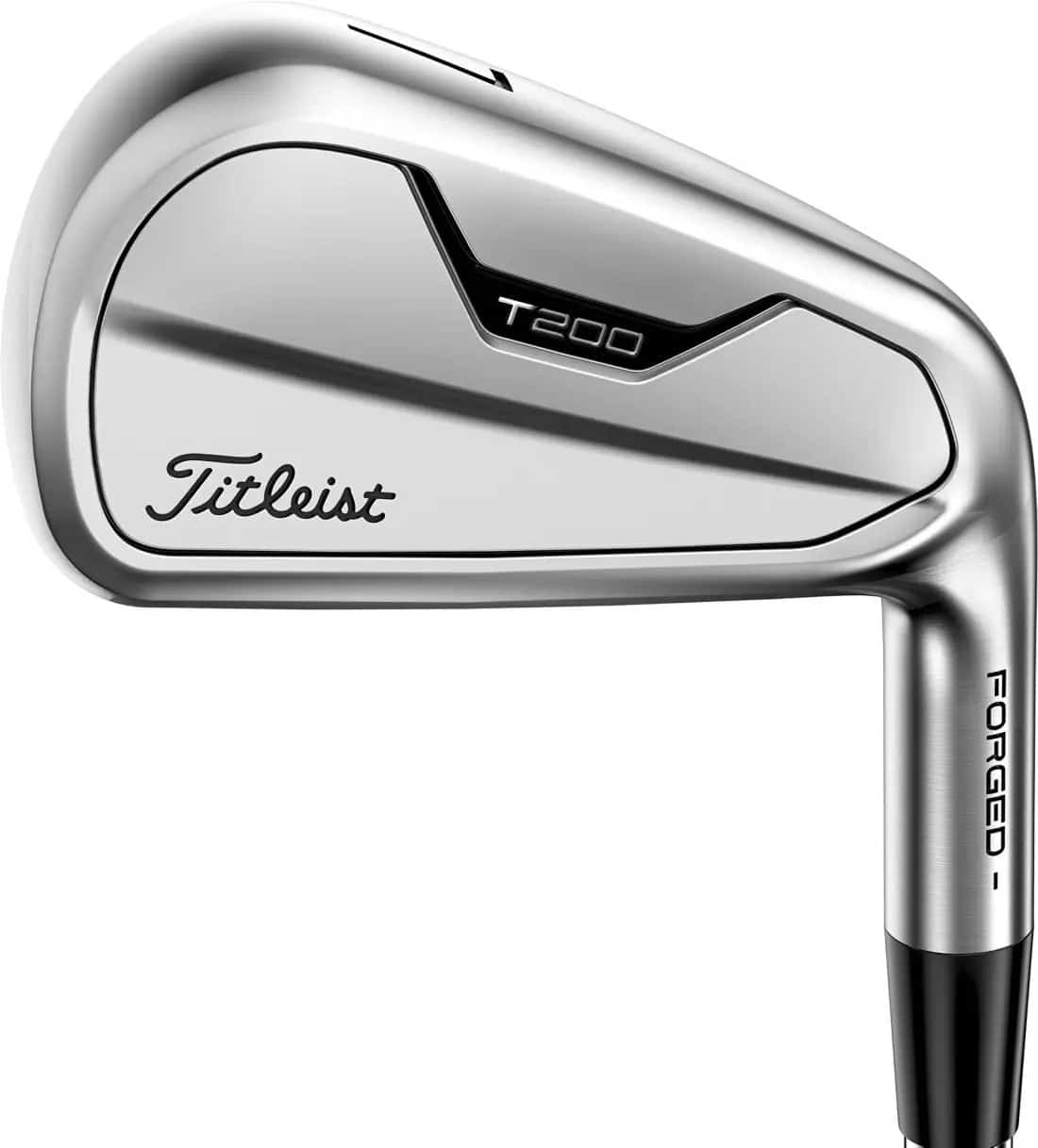 Ko uses a mixed bag of irons, which includes the 24° Titleist T-200 5-iron, 28° Proto Concept C07 6-iron, and Proto Concept C05 7-9 irons. Switching from PXG irons to the Proto Concept set, she won the Gainbridge LPGA in January 2023.
With the forged L-face inserts and engineered muscle plate, the T200 offers distance without sacrificing trajectory or stopping ability. Ko uses the Proto Concept irons for their overall consistency and forgiveness, even while they are a few yard shorter than her former PXG set.
Lydia Ko uses four different loft angles for her Titleist Vokey SM9 wedges: 46°, 48°, 54°, and 59°. Each uses an Aerotech SteelFiber FC 80 shaft and features custom prints. She loves the custom 59° loft wedge for its versatility as both a loft wedge and a pitching iron.
The upgraded SM9s feature a lower flight with more spin, giving improved control on approach. Out of the box, the True Temper Dynamic Gold steel shafts can be heavy for some players.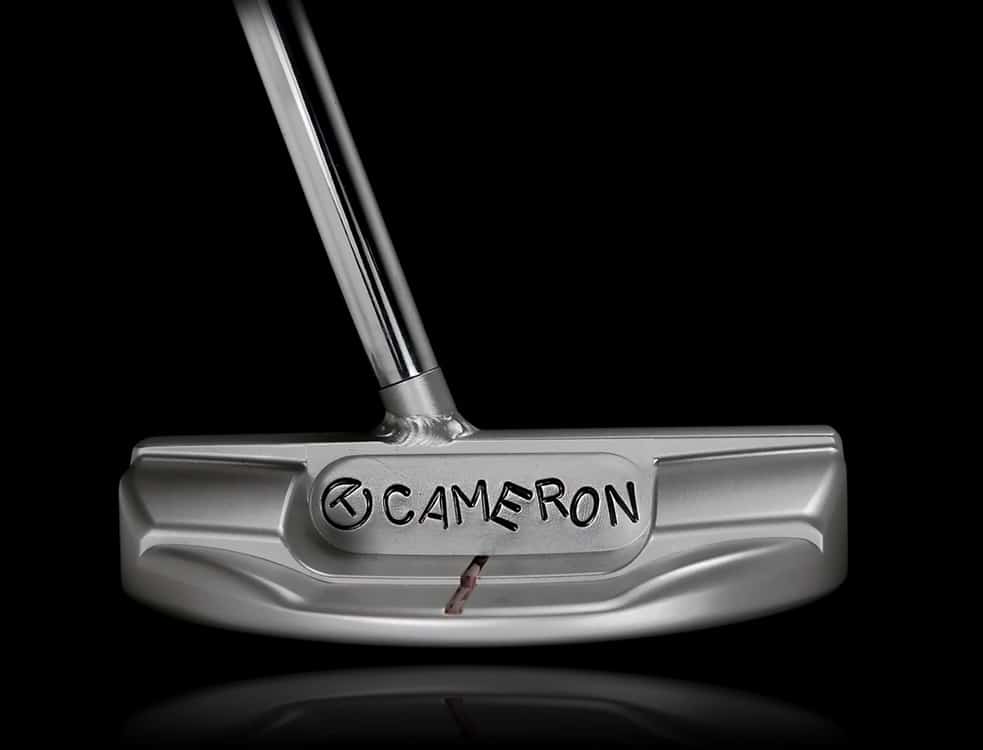 At 35 inches with a 3.5° face, the P5 GSS is Ko's favorite club in her bag. Ko said it was the main contributor to her finishing 2022 at #1 in strokes gained and putting.
The P5 GSS is a rare find among the GSS series, featuring pocket-back mallet construction with an aluminum sole plate that enhances feel. Koh prefers mallets as the center line aligns well with her setup.
A longtime brand ambassador for Ecco, Lydia Ko co-designed the Biom G5 with superior comfort in mind. The shoes include silver ferns and hibiscus flower prints to reflect her mixed South Korean and New Zealand heritage.
The shoes are waterproof with low-to-the-ground support and feature hybrid groove spikes and fluid form technology for comfort and consistency throughout your swing.
How Much Does Lydia Ko's Bag Cost?
Are you sold on Lydia Ko's what's in the bag? If you think she's got the recipe for success, the following table tallies the cost.
Read More: Best Golf Balls for Women
FAQ
What Clubs Is Lydia Ko Using Now?
Lydia Ko's golf clubs include a Titleist TSR3 driver, a Titleist TSR2 3-wood, a PXG 0341 X GEN2 5-wood, a Ping G425 hybrid, a Titleist T200 5-iron, a Proto Concept C07 6-iron, Proto Concept C05 7-9 irons, Titleist Vokey SM9 wedges, and a Scotty Cameron P5 GSS tour prototype putter.
Is Lydia Ko No Longer With PXG?
Lydia Ko signed a 5-year equipment contract with PXG 3 years after going pro in 2017. Her contract ended in early 2022.
How Long Is Lydia Ko's Driver Shaft?
Lydia Ko uses a Titleist TSR3 driver with a 9° loft and a 46" Mitsubishi Kurokage XD50 S shaft.
Final Thoughts
Lydia Ko's WITB and club selection are all a part of her greater strategy — she looks for clubs that offer versatility and consistency rather than explosive distance or height.
While she was with PXG from 2017-2022, she has since moved away from the brand, except for the PXG 0341 X GEN2. Given its affordable price tag and ability to perform even in the wind, it might be an excellent addition to a novice golfer's bag.
Nick Lomas is the founder of GolfSpan, an avid golfer, not quite a pro but has over 15-years of experience playing and coaching golfers from all over the world. His mission is to bring the golfing community a better experience then it comes to choosing the right golf gear, and finding the right set up for your game.