Cameron Champ is a talented golfer known for his incredible driving distance and skill on the PGA Tour. As a professional, he pays close attention to the equipment he uses on the course, ensuring that every club in his bag is optimal for his unique style of play.
Cameron Champ WITB 2023 – At A Glance
So, what are Cameron Champ's clubs in 2023?
In this article, we'll look in-depth at what's in the bag for Cameron Champ and explore the reasons behind his equipment choices.
Cameron Champ's Driver: Ping G425 Max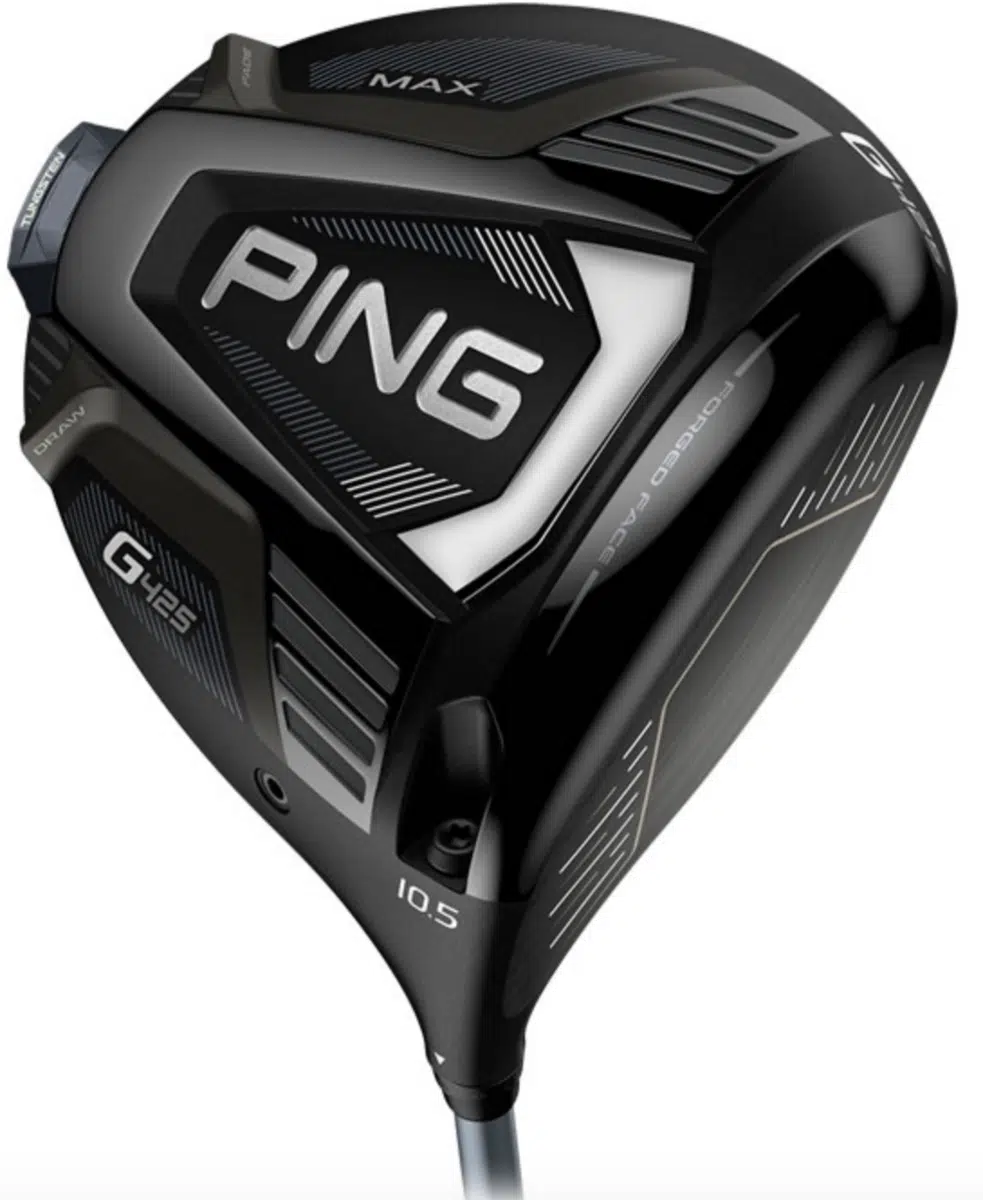 Cameron Champ's driver is the Ping G425 Max, a popular choice among PGA Tour professionals. The G425 Max features a 460cc head, which provides maximum forgiveness and stability on off-center hits. This was my favorite area of the driver during testing.
Champ uses a 9-degree loft to optimize his launch angle and maximize distance. The Fujikura Pro 63 X shaft he has chosen is well-suited for his powerful swing and helps him achieve optimal ball flight and control.
Champ's driving is a big part of his success. He has won three times on the PGA Tour and his best finish in the Masters was tied 10th.
Compared with the newer Ping G430 Max, it stacks up rather well. It has a more inviting look at address, costs a lot less, and only loses out on total carry distance by 5 yards. The areas where the newer model takes the lead are power, adjustability, and improved sound.
If you're interested in learning more about the Ping G425 Max, give our review a read.
Cameron Champ's 3-Wood: Ping G410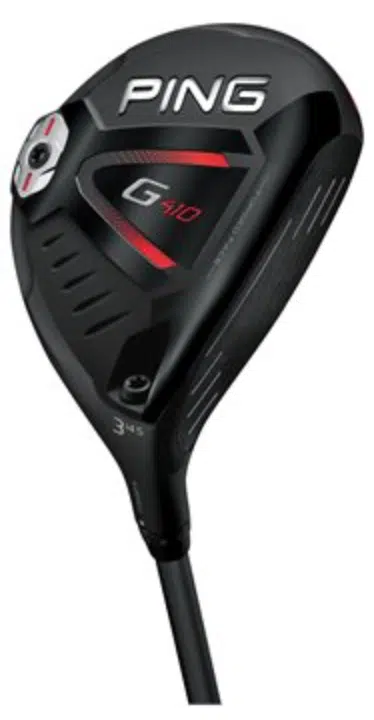 Cameron Champ's choice for his 3-wood is the Ping G410, a versatile and reliable club that consistently delivers excellent performance on the course. This club is designed to offer a high level of forgiveness and control, ensuring that Cameron can trust his shots even in difficult conditions. The 14.5-degree loft of the G410 is perfect for his game, providing an optimal launch angle for achieving maximum distance while maintaining the necessary control and accuracy.
The Ping G410 3-wood features several innovative technologies to enhance its performance. One such feature is the adjustable hosel, which allows for eight different loft and lie combinations. I found this to be a great addition, I had no trouble tailoring the club to my specific stroke.
This adjustability enables Cameron to fine-tune the club to his specific preferences, ensuring that it perfectly complements his swing and playing style. Additionally, the clubhead is designed with a low center of gravity and high MOI, which promotes a stable, high-launching ball flight.
The previous model, the G400, produced a little too much spin, the lowered CG on this model helps to dial it back a bit. While I like the ease of launch, feedback could be better.
For his 3-wood shaft, Champ chooses the Project X HZRDUS Black 85 6.5 X, a shaft that delivers the perfect blend of stability and feel. This shaft is specifically designed for players with aggressive swing speeds, making it an excellent choice for Cameron. It is constructed with a low torque and a high flex point, which contribute to its stability and the resulting low-spin ball flight.
Cameron Champ's Irons: Ping i525 (3-4), Ping iBlade (4-PW)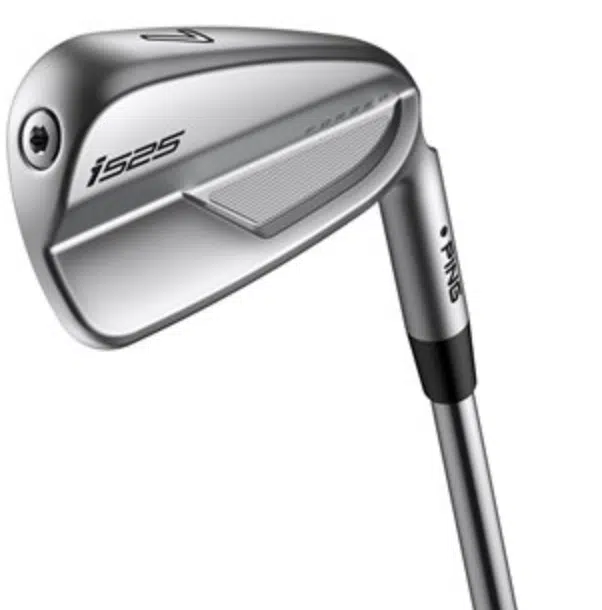 Cameron Champ employs a combination of Ping irons in his bag to maximize his performance on the course. For his 3 and 4 irons, he selects the Ping i525, featuring a more substantial, forgiving head built for increased distance and control.
These irons are designed with an emphasis on power and accuracy, allowing Cameron to take full advantage of his exceptional swing speed and strength. In addition, the Ping i525 irons boast an innovative maraging steel face, which contributes to their impressive distance and forgiveness.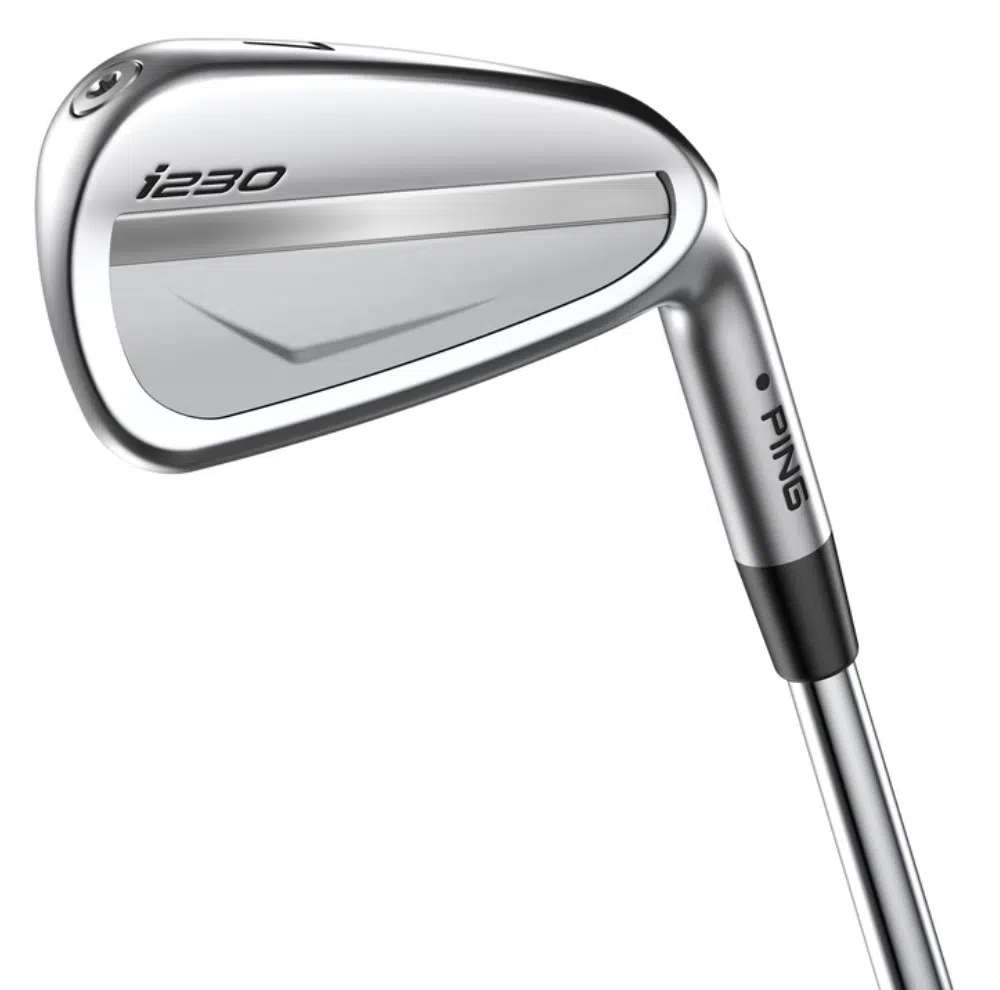 From his 4 iron through to the pitching wedge, Champ relies on the Ping iBlade, a set of irons known for their compact and sleek design. These clubs offer greater precision in shot-making, allowing Cameron to easily shape his shots and execute various approaches on the greens.
The iBlade irons are crafted with precision-milled faces and grooves, ensuring consistent spin and trajectory control. They also feature a tungsten toe weight, which helps to optimize the club's center of gravity. I found them to be highly forgiving and very stable through impact.
One thing to note about the iBlade irons is that they are actually not blades, despite the misleading name. They are, in fact cavity backed and cast rather than forged. Therefore, while they are great for shaping, they may not be what you expect if you incorrectly consider them blades.
All of Cameron's irons are equipped with True Temper Dynamic Gold X7 shafts to complement his club choices. These shafts provide the ideal balance of weight and stiffness necessary for his powerful swing, enabling him to generate maximum energy transfer and maintain control over his shots.
The Dynamic Gold X7 shafts are crafted from a high-quality steel alloy, ensuring durability and consistent performance. With their low torque and high flex point, these shafts are designed to deliver a piercing, low-spin ball flight that suits Cameron's aggressive playing style.
Cameron Champ's Wedges: TaylorMade MG Hi-Toe Raw (52°, 56°, 60°)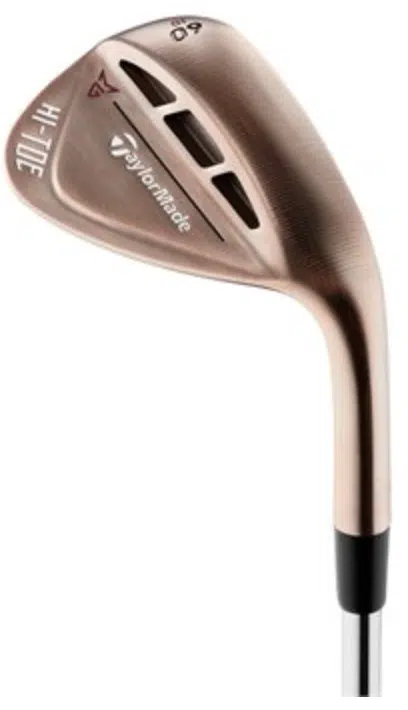 In the short game, Champ relies on TaylorMade MG Hi-Toe Raw wedges in 52, 56, and 60-degree lofts. These wedges feature a unique high-toe design that increases the effective hitting area and promotes consistent contact.
The raw finish reduces glare and provides enhanced spin control around the greens. I have to say, I was pretty blown away by just how much spin I could get. I also appreciated the full coverage of the grooves. They give you far more margin for error than, say the likes of the Milled Grind 3, whose grooves stop before the toe.
Of course, it isn't all sunshine and rainbows, though. While the copper finish looks great initially, it's designed to rust over time which will split opinions.
Each wedge is equipped with a True Temper Dynamic Gold Tour Issue S400 shaft, which offers stability and control for precise shot-making.
Cameron Champ's Putter: Ping 2021 Fetch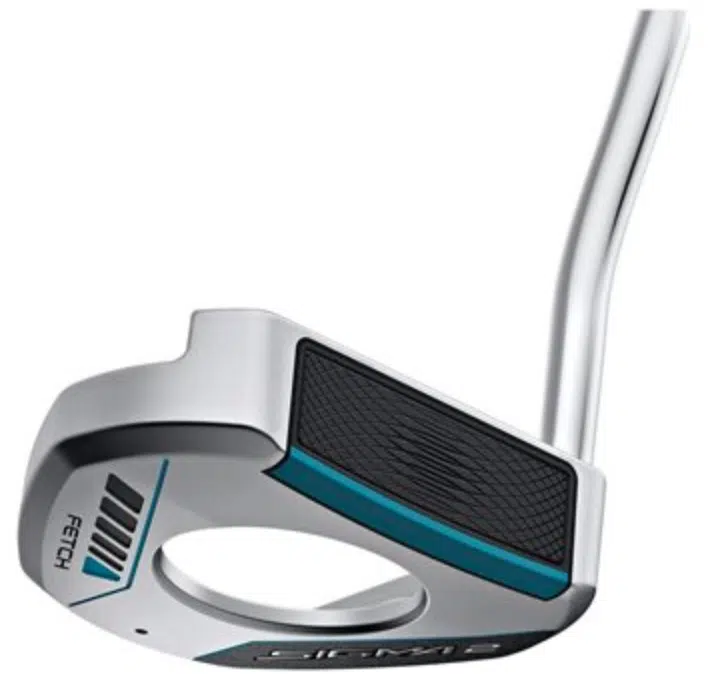 When it comes to putting, Cameron Champ trusts the Ping 2021 Fetch putter. This innovative design features a unique, high-MOI shape that promotes stability and forgiveness on the greens. It has a soft feel which I like, and the clear white alignment aid makes it super easy to set up for your putts.
The Fetch also has a convenient ball retrieval system built into the head, making it easier for you to pick up your golf ball without bending down. Sure, it's not essential, but I kind of love it.
The only area of critique that comes to mind is that the Fetch does not have an adjustable length like the previous two models from the brand. However, in the grand scheme of things, this is a relatively small issue.
Cameron Champ's Golf Ball: Srixon Z-Star XV
Champ plays the Srixon Z-Star XV golf ball, known for its distance, feel, and greenside control combination. This premium, four-piece ball features a urethane cover, providing exceptional spin and stopping power around the greens.
In our experience, it has the lowest trajectory compared to other Srixon balls and the most greenside spin. The respectable price tag also makes it very alluring. However, we'd only recommend picking this ball up if you're a low handicapper. With a compression rating of 102, you need a swing speed of at least 100 mph to get full use out of it.
It's one of seven balls we reviewed in our Srixon golf ball comparison guide. We recommend giving it a read-over to ensure you get the right ball for you.
Cameron Champ's Clothes and Footwear: Nike
Nike Dri-FIT Victory Polo
As a Nike-sponsored athlete, Cameron Champ showcases the brand's latest innovations on the golf course and wears specific clothing and shoe models that cater to his individual preferences and needs. These items are designed to optimize his performance during tournaments and help him maintain a stylish appearance.
Champ is often seen sporting the Nike Dri-FIT Victory Polo, a staple in the brand's golf apparel line. This polo shirt features Dri-FIT technology, which wicks away moisture to keep him dry and comfortable throughout the round. Additionally, the stretchy fabric allows for unrestricted movement, enabling Champ to execute powerful swings with ease.
Nike Flex Golf Pants
Cameron prefers the Nike Flex Golf Pants on the lower half, which offer exceptional comfort and flexibility. These pants are crafted with Nike's Flex fabric that stretches with the body to provide maximum freedom of movement. The lightweight and breathable material also ensures that Champ stays cool and comfortable during high-pressure moments on the course.
Nike Air Zoom Infinity Tour Golf Shoes
As for footwear, Cameron Champ relies on the performance-driven Nike Air Zoom Infinity Tour golf shoes. These shoes are designed to provide unparalleled comfort, support, and traction for golfers. They feature a unique Flyknit construction that offers lightweight support and breathability, while the React foam cushioning delivers exceptional energy return and comfort. The innovative outsole design, with its piston spikes and data-driven traction pattern, ensures maximum grip and stability throughout the swing.
The specific clothing and shoe models worn by Cameron Champ are a testament to Nike's commitment to supporting the needs of professional golfers. By partnering with the brand, Champ can focus on his game, knowing he is equipped with the best gear to perform at his highest potential.
Cameron Champ WITB: Approximate Costs
Cameron Champ's bag is filled with some pretty high-end equipment. Check out the table below.
Cam Champ WITB: Frequently Asked Questions
Did Cameron Champ Go to LIV?
Cameron Champ is currently still on the PGA tour. However, there were recent rumors about him joining LIV due to his appearance at the Saudi International. Previously, the PGA were ruthless with their players, cutting anyone who competed in LIV, however, in this case, Champ received a one-off exemption.
What Ball Does Cameron Champ Use?
Cameron Champ uses the Srixon Z-Star XV golf ball, which is known for its combination of distance, feel, and greenside control.
Final Thoughts
Cameron Champ's clubs showcase a mix of Ping clubs, TaylorMade wedges, and the Srixon Z-Star XV golf ball, all of which have been carefully selected to suit his game.
As a professional golfer, he understands the importance of using the right equipment to optimize his performance on the course.
His choice of Nike apparel and shoes complement his style and adds to his confidence on the course. By examining Cameron Champ's WITB, golfers of all levels can gain valuable insights into the equipment choices that have helped him succeed at the highest level of competition.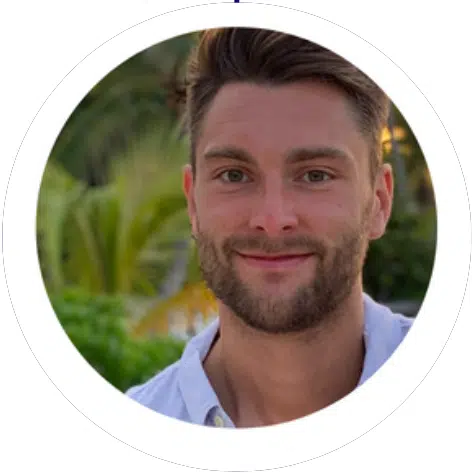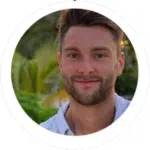 Sam has been playing golf for over 20 years and founded Impact Golfer. As a teenager, he discovered his love for the game using his grandad's clubs, including a wooden driver! As a golf obsessive, Sam plays whenever possible: regularly competing in matchplay with his friends and in tournaments at his local club. Fortunate to have a close friend who is a club pro– he has tested almost every type of equipment on the market (no freebies yet).