Adam Scott is a golfer with 14 PGA Tour wins and a Masters, so it's more than understandable that golfing fans are curious as to what makes him tick to this day.
After all, he is the only Australian player to win the Masters and had a spell as world number one in 2014.
It was pretty common knowledge that Scott was with Titleist, but last year he became a free agent on the equipment front like Phil Mickelson. Since then, he has flirted with clubs from the likes of Nike, TaylorMade, PING, and Mizuno.
So, let's take a look at Adam Scott's WITB as of March 2023, and what are these clubs worth…
Adam Scott WITB – At a Glance
Here is a full list including some of Adam Scott's equipment changes over recent times:
Adam Scott's Driver: PING G430 LST
Pros
Great sound
Low spin levels
High ball speeds
Cons
Crown can be overwhelming
Scott was a TaylorMade Stealth Plus man for his driver but more recently he has been seen with the Ping G430 LST.  Adam Scott's driver shaft is a Graphite Design Tour AD DI-7 Wood Shaft.
He opted for the Low Spin Technology driver. This is helped by a new Carbonfly Wrap and a freshly optimized face with 'Spinsistency'. Adam's driver in 2023 enables longer drives, higher ball speeds, and less spin.
Ball speeds are further encouraged by the lightweight crown which wraps into the heel and toe to decrease the weight and lower the CG. This crown can be considered too overwhelming though.
The sound is impeccable too. This is thanks to the new internal rib structure and curved crown. PING by club, ping by sound.
Burns' driver in 2023 is a very solid choice.
Adam Scott's Fairway Woods: TaylorMade Stealth 2 Plus and TaylorMade Stealth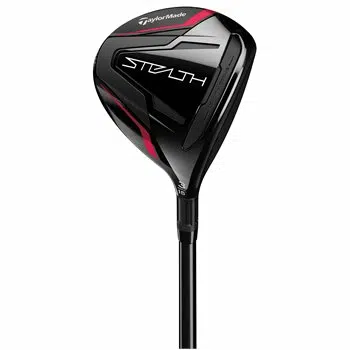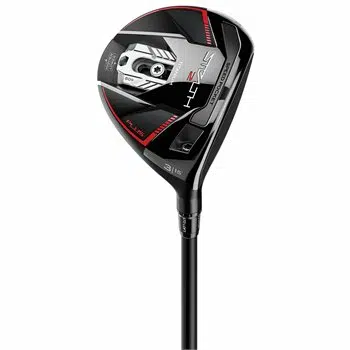 Pros
Very adjustable – Stealth 2 Plus
Can create low spin levels and high launch
3D carbon crown promotes forgiveness and playability
Cons
No red face like driver – Stealth
Scott's 3-wood is the Stealth 2 Plus, and the 7-wood is one of its predecessors, the Stealth. Both clubs feature Graphite Design Tour AD DI-9x shafts.
The former has been dubbed a cheat code. The huge 50g sliding weight creates three fairway woods in one club. Move the weight back if you want a higher launch and more stability. If you want a versatile performance, leave it in a central position. For low-spin ball flight with maximum distance, ideal for the likes of Scott, then move it forward.
A 2-degree loft sleeve also aids a range of flight and performance characteristics.
His alternative is the Stealth 7-wood – Mr. Reliable. It features a 3D carbon crown for more forgiveness and playability. If Scott's not having the best game, he can always rely on the Stealth.
Adam Scott's Irons: Mizuno Pro FLI-HI x2 and Custom Adam Scott Miura Blades
Pros
Great feel and sound – Mizuno irons
Offers great distance – Mizuno irons
Unique sole to deal with turf – Miura blades
Cons
Price of custom clubs is astronomical
Scott currently has two Mizuno Pro FLI-HI utility irons in his bag. They are his two and three irons. Also in his bag are his own custom AS-1 Miura blades – absolute beauties. The latter irons do not come cheap, though – they cost $3,750 and won't be shipped until November 2023.
His custom irons feature a unique sole to deal with the differing turfs he plays on over the year. They also have additional offset – a look that Scott enjoys.
His Mizuno utility irons are trusty too. They have a great feel and sound. They also are easy to launch. Like the custom irons, they are great-looking clubs with a stunning black finish.
The irons are focused on distance, launch, and accuracy. And for the first time, Mizuno brought the same face material used in its fairway woods into the utility iron. This enables added distance with better launch thanks to a wider sole with appropriate weighting.
Adam Scott Wedges: Titleist Vokey SM8 and Titleist Vokey Wedgeworks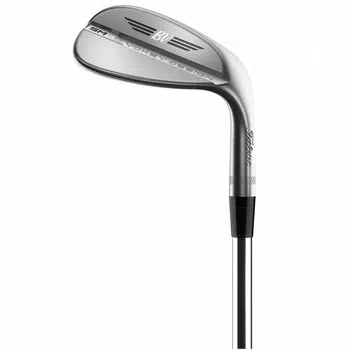 Pros
6 grinds to suit you – Vokey SM8
Great for control – Vokey SM8
Beautiful look – both clubs
Cons
Despite not having a full bag deal with Titleist anymore, Scott does use a few of the brand's wedges. He has two Titleist Vokey SM8 wedges with 50 and 54 degrees of loft. Then he uses a Titleist Vokey Wedgeworks Prototype as his 60-degree wedge. All of the wedges are marked with 'AS.'
The Vokey SM8 is great for control and feel. This is thanks to the reimagined MOI with the mass moved to the toe and nearer the face. This means that the CG comes away from the hosel and near the center of the face.
All of the wedges are great to look at, which can only boost confidence.
The personalization of the clubs means you can tailor them to your needs, that is what Scott does and that is why he regularly performs.
Adam Scott's Putter: L.A.B. Golf "Mezz.1 Proto" putter
Pros
Futuristic look
Putter can be tailored to golfer
Alignment aid options
Cons
Scott has had this futuristic-looking putter since 2021. The current model is a variation of the L.A.B. Golf "Mezz.1 Proto" which features the 'AS' logo, a nod to his homeland with a kangaroo amid some other details.
It really is quite something. L.A.B. has dubbed it the best-feeling putter to date that the brand has made and you would be inclined that Scott agrees given it's been with him for more than a year now.
Included are 10 weights that enable the putter to be individually built specifically for the golfer.
It is also customizable by the alignment aid options. You can choose from no marking, a line, or a dot.
At $541, it is very pricey but for that, you get the ultimate customizable putter.
Adam Scott's Ball: Titleist Pro V1
Pros
Works for Scott
Excellent greenside spin
Low long game spin
Cons
The Titleist ball has been Scott's go-to ball for a while now. As he produces shots with little spin, he needs a ball with a higher spin to go hand in hand with that. The elastomer cover provides a great amount of greenside spin.
Long game spin-wise, the Pro V1 ball tends to offer lower amounts of spin due to the high gradient core technology. A high-flex casing layer also adds to the low long-game spin.
Jordan Spieth also uses these balls to aid his game.
Read more: Brooks Koepka's Clubs: What's in the Bag?
Final Thoughts
We hope you have enjoyed reading all about Adam Scott's WITB. Now you know what makes the Australian golfer tick and the clubs he has been leaning on lately.
I'm sure Adam Scott's golf clubs at The Masters 2023 will be analyzed too to see if he has made any further changes.
But for now, that's all from us. Perhaps if you want to replicate some of Scott's bag, you can enjoy some of the benefits of the clubs now knowing what they offer.
FAQs
Is Adam Scott No Longer with Titleist?
Adam Scott is no longer with Titleist for equipment. The change came last year when he became a free agent. He has swapped his Titleist clubs trying brands like Nike, TaylorMade, and PING since then.
What Style of Putter Does Adam Scott Use?
Adam Scott uses a variation of the L.A.B. Golf "Mezz.1 Proto" putter. He changed to this putter in 2021. It features a blue finish and has the 'AS logo' and a kangaroo. The original putter does not feature these designs. It retails for $541.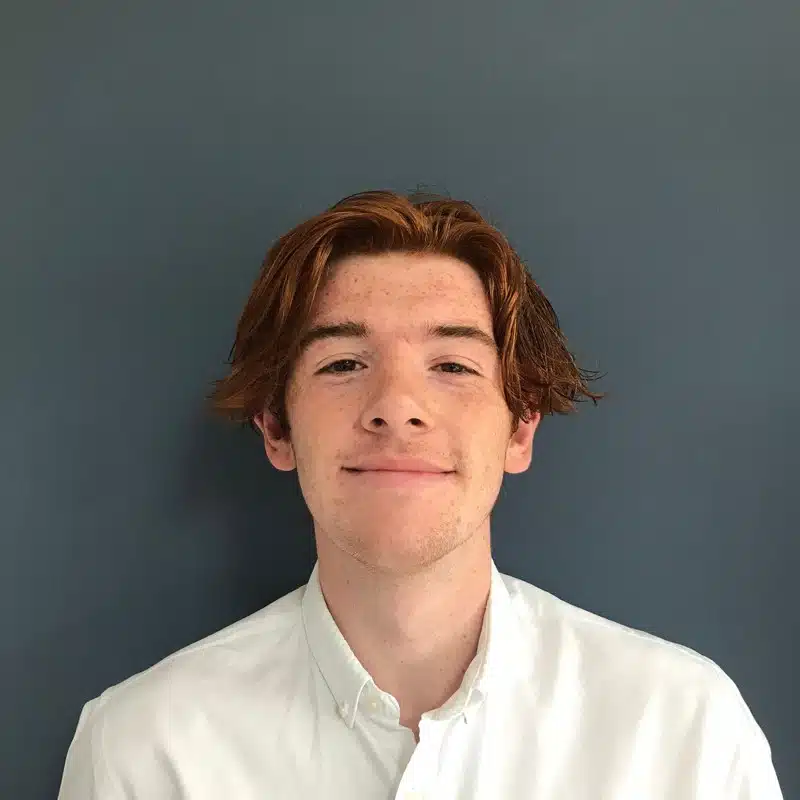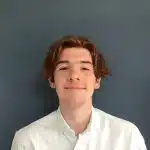 Jack was inspired by his Grandad Ron's golfing and grew up playing this great game. Now, he enjoys both playing and writing about it. He is also a big sports fan too. Jack is always looking for ways to find the edge on the course to share with readers.