In the 1900s, country clubs were the essence of the American elite upper class. Not just anyone could join a country club. But as the industry grew, country clubs became more inclusive, and joining one didn't have to mean you were a socialite millionaire. Of course, there are still several extremely exclusive ones, like the Hurlingham club, which takes 15 years to get into, but that's probably not the one you're looking for today.
So how much does a country club membership cost? The average individual club membership is $520 per month, according to a survey by Golf Digest. Smaller courses could be as little as $200 per month, while more prestigious clubs are much more. But costs could climb above $1000 per month when you add in various fees such as storage and golf cart fees.
| | | |
| --- | --- | --- |
| | Initiation Fees | Monthly Fees |
| Standard Country Clubs | ~$7500 | $300-$700 |
| Luxury Country Clubs | $70,000-$500,000 | $5000-$12,000 |
Since there's so much variety in country clubs, read on to learn everything you need about membership prices.
Types of Memberships
If you've swung your golf club around for quite a bit, then you might be in the market for a country club membership. But how much do they cost? Are they within your budget?
Country clubs in the US are a dime a dozen (not literally, unfortunately), although their price range is diverse, depending on the prestige.
One thing to note is that there are different prices for different packages, and some are divided by age, such as the junior membership for age 40 and below.
Some of the most common packages are:
Junior Membership
This is usually for individuals under the age of 40 though some clubs may specify a different age limit. It usually costs less than most of the other memberships. Once you are over the age limit for this, you'll need to upgrade and pay the difference in initial fees and the new monthly fees for the next membership.
Single or Individual Membership
This is a standard membership for people who do not fit into any special category.
Senior membership
This membership is meant for individuals who are 65 years and older. Of course, the age range may vary with different country clubs.
Social Membership
With this membership, you have unlimited access to most of the amenities in the club, but you do not get unlimited golf. This is usually restricted to playing once or twice a month.
Family Membership
This membership offers access to club facilities and golf to a specified number of family relations.
Corporate Membership
This membership is similar to the family membership, but it focuses more on the business side of golf. It also offers corporate meeting venues as part of the benefits.
Non-resident
This plan is for people who do not reside in the same state as the club or live a specified number of miles away. It is often lower than the other prices considering the distance the member has to cover and that they're likely to visit less often.
Full membership
This is an all-inclusive membership for all the facilities in the club. It usually includes unlimited golf too.
Sports Membership
This membership consists of all sports activities offered by the club but usually only offers 12 rounds of golf a year.
House Membership
This membership provides all the club facilities, excluding sports. Probably not what you're looking for if you're a golf nut like us.
How Much is Country Club Membership Sign Up?
A study conducted by Golf Digest indicated that 70% of clubs have an initial fee of over $7500. That means that almost a third of clubs are on the more affordable side. Remember, the more in need of new memberships the club is, the lower their fees may be.
Some clubs refund a percentage of the initial fee when you cancel your membership, as it's not the only way the golf course makes money.
How Much Does a Country Club Membership Cost in Monthly Fees?
According to Breaking Eighty, clubs will cost somewhere between $300 and $700 per month. But you can, of course, find exclusive clubs that charge $2000 or more per month. Although there are a few outliers on the cheaper end of the spectrum, you'll unlikely find many country clubs with monthly membership fees under $200.
There are also a wide range of costs based on the type of membership you want. To look deeper into this, we looked at prices at ~15 country clubs across the USA and found these prices.
| | | |
| --- | --- | --- |
| Membership type | Initial Fees | Annual fees |
| Junior membership (age 40 and below) | $0-$5000 | $750-$6100 |
| Individual membership | $0-$8000 | $1500-$7000 |
| Senior membership ( age 65 and above) | $0-$5000 | $2000-$6300 |
| Social membership | $0-$1000 | $900-$1800 |
| Family membership | $0-$7000 | $2800- $4500 |
| Corporate membership | $15,000 | $3500-$7500 |
How Much Are Country Club Memberships With High-Level Facilities?
Forbes' list of the 25 most exclusive country clubs mentions those that start at $70,000 for initiation fees, then you'd likely be paying between $5000 and $12,000 in yearly fees. This may seem excessive, but the cost of building and maintaining premium golf courses can add up.
There are also clubs like Augusta Country Club that cost $500,000 just for an initiation fee. At this point, you're paying for exclusivity more than anything else.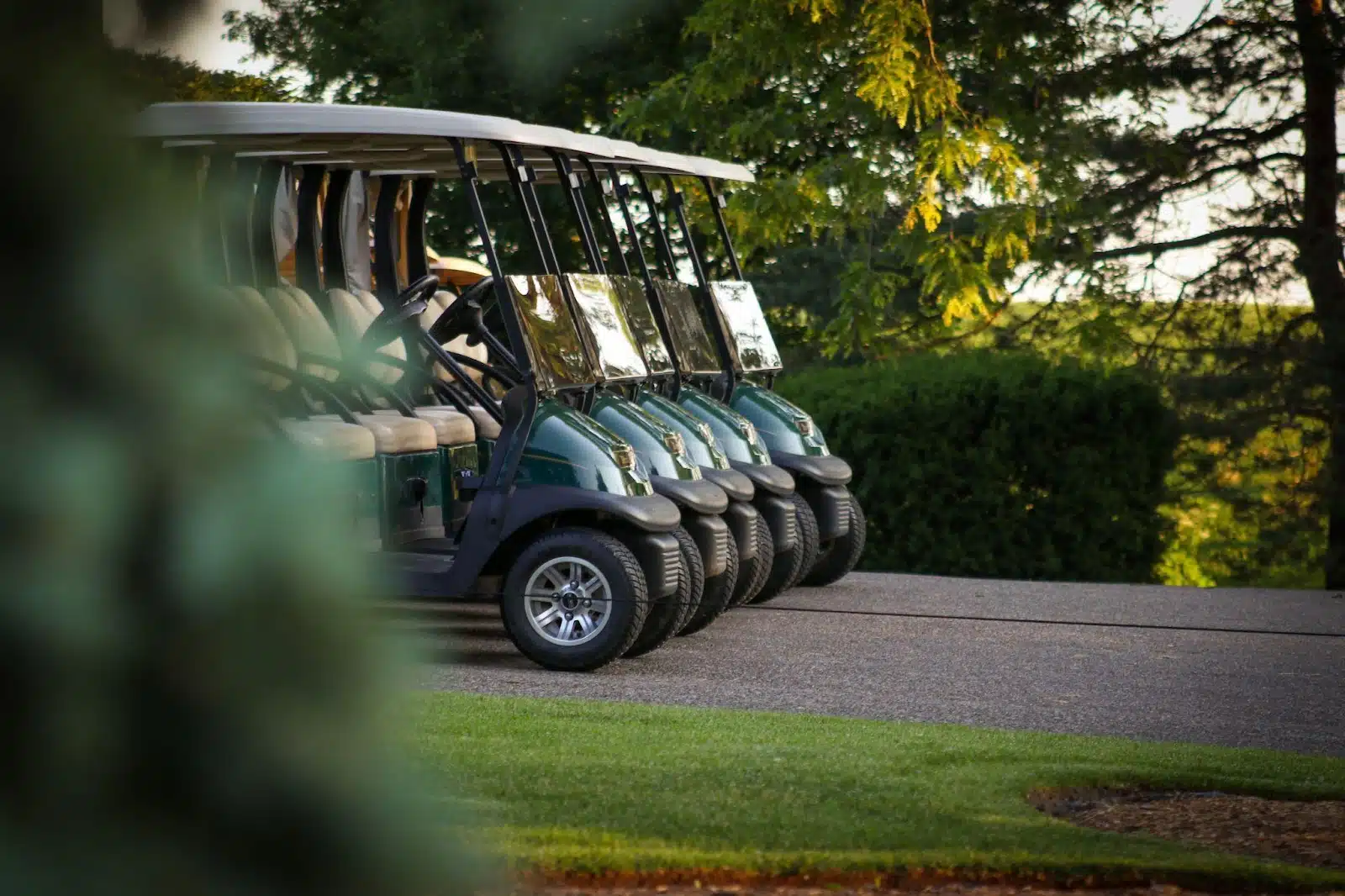 Potential Extra Charges
The initial fee and monthly country club membership price may not be the only things you'll have to cough up. Most country clubs come with extra costs, which can include:
Locker/ Club storage fees: If this is not included in your membership, then you might need to pay for a locker for your golf shoes and accessories. It usually costs around $20 a month. If you have a push cart, this will cost more to store.
Cart fees/trail fee: This may apply if they are not included in the membership benefits, especially if you bring a guest or several. They usually go for an average of $100 per person. The trail fee is generally for those who don't use carts and choose to walk instead. It's an absurd charge, but luckily most clubs don't charge it. Although, it does help to prevent several overtakes in one round of golf.
The trail fee may also apply if you bring your own cart.
Assessment fees: This is a very popular hidden fee at premium clubs that are known to stump many new country club members. It can sometimes cost around $5000.
Sports: This is usually for memberships other than the full club membership that is not all-inclusive. It usually includes fees for any sport that is not part of your membership, like tennis, or for playing more rounds than what is included in your membership.
Building improvement fees: This fee is charged monthly for maintenance and future improvement. It costs around  $24 to $200 a month. Members of the board usually vote on how the money is spent.
Driving range fee– This is a separate charge for the driving range. It's generally on the smaller side, from $10 to $40, but it's still a cost to keep in mind if you visit often.
Food minimums– There is usually a set amount you need to spend in the club restaurant, which isn't a hard target to reach if you often eat before or after a round. On the off chance that you do fail to reach the minimum, you will need to pay the difference.
Standard Gratuity– No, this does not mean a tipping fee. This is a complicated fee that doesn't have a specific reason. It is usually a house charge that is added on to services or food, and it doesn't usually go to the workers but to the club, which is why it is not a tip.
The Application Process At Country Clubs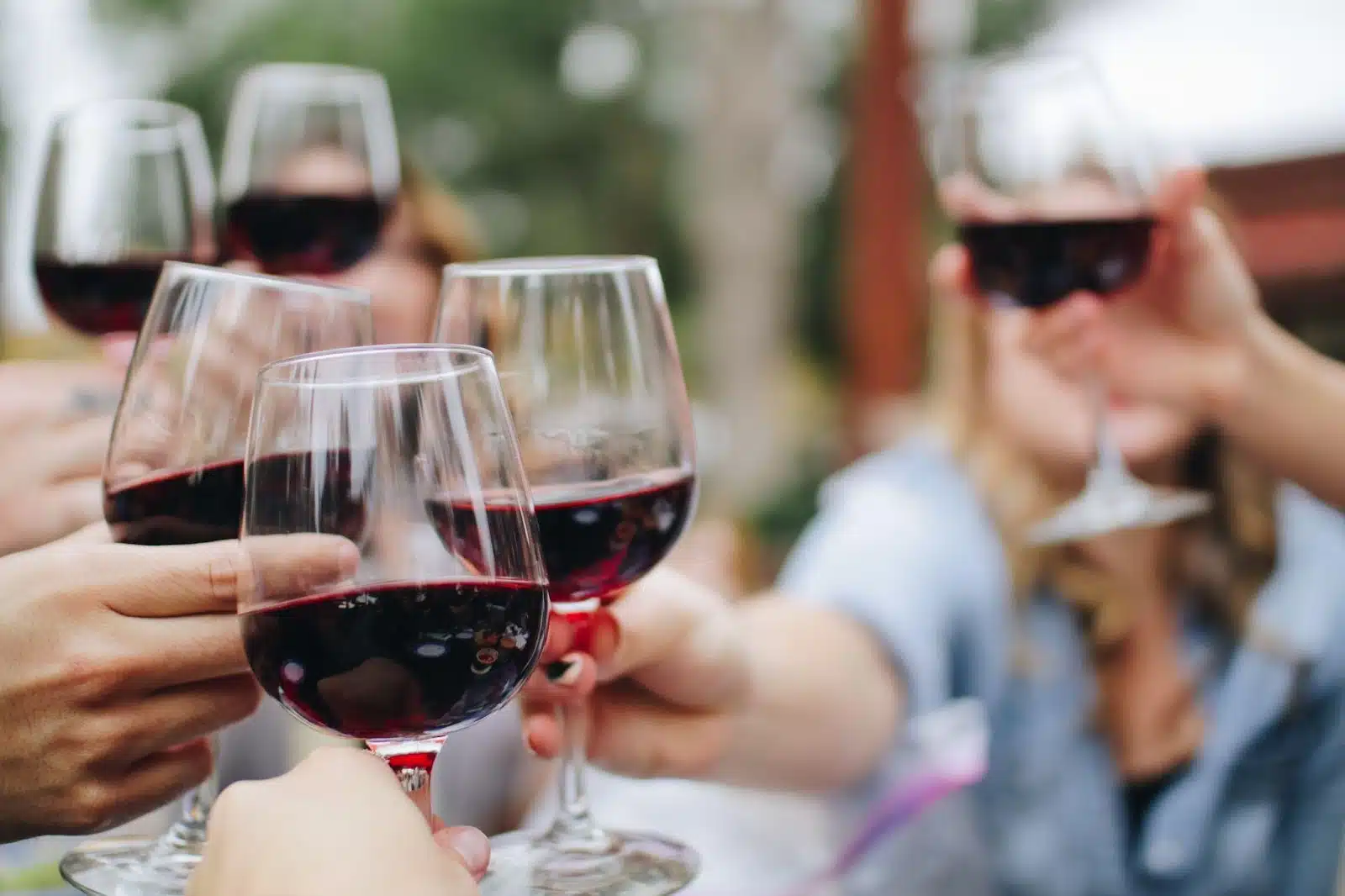 For most country clubs, the application process for membership is fairly simple. Usually, you'll only need to fill out an application form for the board and pay the initial average country club membership cost to join a standard membership.
Some country clubs may require a percentage of the initial fee, with the rest payable in installments, while others may only require an application fee, with the initial fee to be paid later on. Some clubs may have very specific requirements that will need documents for verification, such as educational requirements.
For the higher-end clubs, membership is usually by invitation. You'd also need to meet some requirements that are unique to each club. Often, you'll need to be endorsed by one or two other members from the club.
Background checks are also a standard for many country clubs, so hopefully, you don't have skeletons in your closet.
Tips on How to Save Money with Country Club Membership
Check for discounts or promotions before applying. Country clubs usually offer seasonal promotions and discounts for memberships. If you get the timing right, you'll pay less than you would.
Check for seasonal membership options. If you don't play golf on the regular or only play at specific times of the year, then you can opt for a seasonal membership plan.
Pay by the day. If you don't plan on playing or using the facilities regularly, you're better off paying the regular daily fees. Country club memberships are usually more financially beneficial to avid golf players who can maximize on the membership costs. If you don't play as often, you'll save more using regular fees and avoid extra fees like the food minimum.
Consider miscellaneous fees. Some clubs may have cheap monthly fees but a lot of unnecessary extra costs. You might get a more inclusive membership at a better price somewhere else. You should also consider the benefits you'll get from your membership and compare it with other membership plans in the club and other clubs.
Frequently Asked Questions
What Are the Benefits of a Full Country Club Membership?
Joining a country club membership may be expensive, but it has its own benefits. You can enjoy a classy golf environment, meet new people, socialize with fellow golfers, and network with people in your circle.
Some membership perks include:
Unlimited golf sessions
First access to tee time booking
Practice facilities and lessons
Special member events
Food and dining
Access to swimming pools and other amenities
Membership discounts
It's easier to build and maintain your handicap (although you can get a handicap without club membership)
Of course, the amount of benefits depends on the membership package you're on, and most likely, the more you pay the more benefits you get.
Is a Country Club Membership a Good Investment?
Whether a country club membership depends on a lot of things like how often you'll use it, whether the networking will be valuable to you, and the access to special amenities.
If you really love golf and play it frequently, then the membership would probably cost less than the regular daily fees. Also, some of the biggest business and social relationships are made in country clubs. These relationships can be considered an investment, in which case a country club membership is a good investment.
What is the Most Expensive Club to Belong to?
The most expensive country club in the US is the Liberty National Club, and its initiation fee is between $450,000 and $500,000. You're probably wondering what a $500,000 membership even comes with. Well, the Liberty National Golf Club has its own Marina and private vessel for its very exclusive 200 members.
What Is the Hardest Country Club to Get Into?
That's a hard question to nail down. Many clubs have difficult rules and initiation procedures you must follow to be let in. But, a classic example of a difficult country club to get into is Hurlingham Club in the UK, which has a massive 15-year waiting period.
Final Thoughts – How Much a Country Club Costs
As you've seen in this guide, country club membership cost can vary greatly. Some charge huge initial fees, while others don't. The monthly or annual membership fees can also cost a pittance or an average worker's entire yearly wage. But, on average, you could say two-thirds of clubs charge over $7,500 for initiation. Most clubs then charge between $300 and $700 in monthly fees, excluding food minimums and other hire costs.