We're sure that you've heard of an 18-hole course, a 9-hole course, and even a par 3 golf course. But you might not know what an executive golf course is.
Well, that is understandable because they are not that common, and a lot of people do not know about them.
The short and sweet definition of an executive golf course is that it is a shortened golf course compared to the normal distance and part of a regular 18-hole golf course.
Executive Golf Course vs Typical Golf Course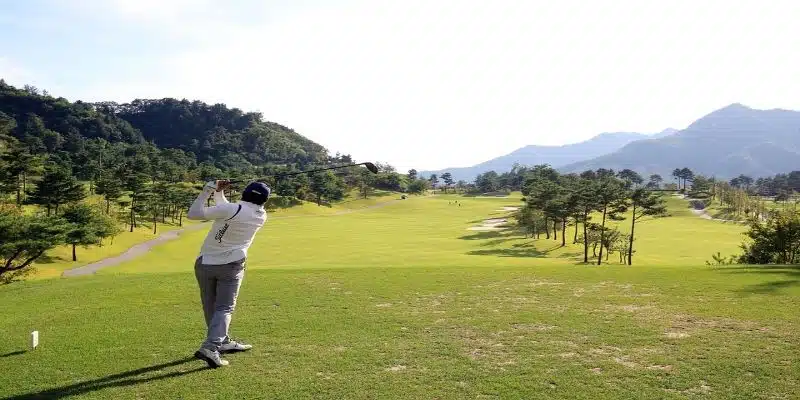 When comparing an executive golf course to a typical golf course, there are several key aspects that separate them. The main differences are the length of holes and the overall par difference.
The length of the holes can be easily compared when looking at the total distance between the two courses.
An executive golf course can come in all shapes and sizes, but according to a source an executive golf course is typically below or around 5,200 for 18 holes. For 9 holes, they are half of that length.
For a typical golf course, the average length is around 6,700 for 18 holes. That massive difference makes the round longer and more challenging for golfers.
The other major difference is the number to achieve par between the executive and regular golf courses.
The average par for a typical golf course is 71-72 for a normal 18-hole round.
The average par for an executive golf course is more in the low 60's range.
The reason for this is because there are usually more par 3's and less par 5's on an executive golf course to make it shorter and less time-consuming.
Executive Golf Course vs Par 3 Golf Course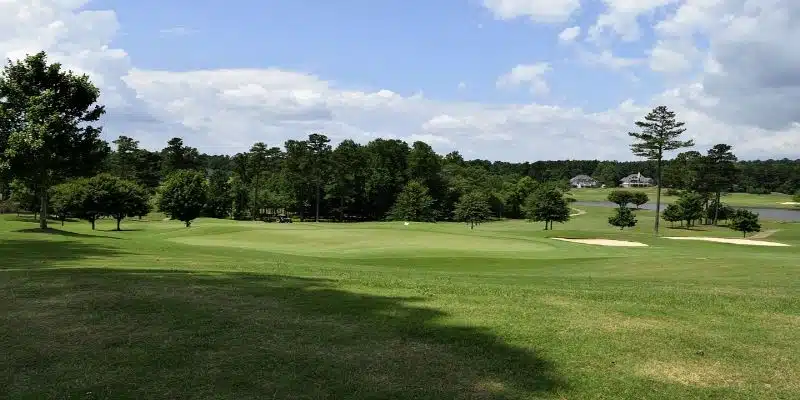 Many people mistake executive golf courses and think that they are the same as a par 3 golf course. They actually are not.
An executive golf course is the same idea as a par 3 course, but they actually have par 4's and the occasional par 5 for golfers to enjoy.
A par 3 course is obviously all par 3's and nothing else. The major complaint with par 3 golf courses is that you can't hit your driver, not even once.
Executive golf courses fix that by offering a few longer holes, and still maintaining to be quick and convenient.
What is the Point of Executive Golf Courses?
The origin of executive golf courses is that they are meant for executives and businessmen to play on their extended lunch breaks.
A normal golf course might be packed and take too long, but a shortened golf course that still lets you hit your driver was the answer.
The executive golf courses are also popular for business meeting purposes also.
Nick Lomas is the founder of GolfSpan, an avid golfer, not quite a pro but has over 15-years of experience playing and coaching golfers from all over the world. His mission is to bring the golfing community a better experience then it comes to choosing the right golf gear, and finding the right set up for your game.