The best golf club brands are tough to rank because they all have unique performance points suited to different golfers. I have broken them into categories to highlight the best for low, mid, and high handicappers, seniors, and ladies.
By the end of this post, you will know what the best golf club brands are for 2023 and which areas they excel in. It will help you identify what to look out for and to save time when searching for your next set of golf clubs.
Here is what you can expect to learn in our guide to the best golf brands for 2023:
9 best golf brands
The best golf brands for ladies, seniors, low, mid, and high handicappers
The best wedge and putter brand
The best golf clubs for feel
Best Golf Brands
Brand
Golf Clubs Overview
Ping

Lenient equipment
Superb feel
Suits a range of golfers

Callaway

Wide selection of game-improvement clubs
Forgiving equipment
Promotes optimal distance

TaylorMade

Packed with game -improvement technology
Offers game improvement products for mid-handicappers
Generates superb distance and accuracy

Titleist

Attractive golf clubs
Buttery soft feel
Fast club faces

Tour Edge

Built for seniors
Easy launching golf clubs
Maximum Forgiveness

Cobra

Light, fast clubheads
Easy launching
Maximizes distance

Mizuno

Soft forged irons
Enhanced feedback
Amplified acoustics

Cleveland

Wedges for all skill levels
Superb feel
Enhanced spin

Odyssey

Range of blade and mallet putters
Soft feel
Prompts clean roll
9 Best Golf Club Brands
Ping – Best Overall

Karsten Solheim crafted the first Ping putter in his garage in 1959. Over 60 years later, the company manufactures a variety of golf clubs, apparel, and equipment. They are the best overall golf club brand in 2023 because their equipment caters to a diverse audience.
A prime example is the G430 Max driver. It is consistent, long, and forgiving and contains characteristics that mid and high-handicappers welcome.
In addition, the G430 irons launch high, straight, and long to add consistency to the average golfer's approach game.
A different club in Ping's ranks is the ChipR, which aids mid and high-handicappers with greenside bump and runs. It promotes straighter shots for accuracy, and the decreased loft keeps it low and running to get the ball to the cup.
Ping's Best Product in 2023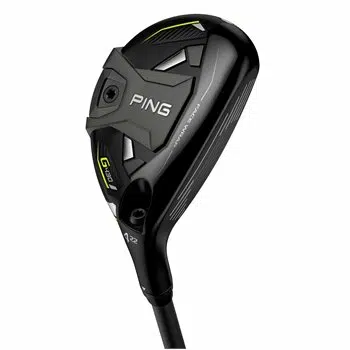 I find the Ping G430 hybrid a fantastic golf club for slow to moderate mid and high handicappers. Its lower center of gravity (CG), and enhanced moment of inertia (MOI), prompt a straight, elevated launch.
Callaway – Best For High Handicappers

Opened in 1982, Callaway is reputable and among the best golf brands in the golf world. Besides golf clubs, they manufacture balls, apparel, training aids, and bags. Although their clubs cater to golfers of all skill levels, I find their game-improvement woods, irons, and wedges work for high handicappers.
Drivers like the Paradym X and Rogue ST Max D are fitted with a draw bias to combat slices and promote straighter shots. Plus, they deliver accelerated ball speed, low spin, and a high launch for optimal carry distance.
Next, they create products like the Rogue ST Max OS Lite irons, which are lighter than their peers to accelerate clubhead speed. In addition, they are offset and feature a rapid clubface to optimize distance on approach.
I also find their hybrids incredibly easy to launch, and the high MOI head promotes straighter flight for greater accuracy. The Paradym X hybrid, which will be released to the public at the end of February, ticks all these boxes.
Callaway's Best Product in 2023
The Callaway Paradym X is an exquisite construction featuring elevated MOI, a draw-bias design, and a lightning clubface.
TaylorMade – Best For Mid-Handicappers

TaylorMade often battles its hometown rivals, Callaway, for dominance in the golf club brand ranking. Like their rivals, they manufacture everything from balls to apparel and bags. However, I find their clubs ideal for mid-handicappers.
I started playing TaylorMade woods and irons as a mid-handicap and continued swinging them down until I was a 4. The Stealth 2 range includes their latest drivers that contain 60 layers of carbon to boost MOI, feel, and launch. Mid-handicappers will appreciate the feel and distance without sacrificing forgiveness.
Although their fairway woods, like the Stealth Steel, do not contain a carbon face, the crown is constructed with the material. This lessens the mass and enables engineers to reposition it for increased MOI and a low center of gravity (CG).
The Stealth irons offer superior forgiveness, but their player's distance design promotes longer carry length. In addition, they generate a neutral flight, enabling you to shape your shots on approach.
TaylorMade's Best Product in 2023
The TaylorMade Stealth 2 fairway wood carries increased MOI and a low CG to prompt a high launching shot.
Titleist – Best For Low Handicappers

Titleist is best known for its premium golf ball, the Pro V1, and possesses over 90 years in the business. But, besides producing exceptional balls for lower handicappers, they also construct soft-feeling, clean-sounding clubs which superior golfers appreciate.
The Titleist TSR4 driver carries a 430 cc head for superior aerodynamics and playability off the tee. It also produces exceptionally low spin and mid-launch for greater control. Next, the T100 irons are fully forged to deliver a buttery-soft feel, clean turf interaction, and workable flight.
Finally, the brand develops spectacular wedges in collaboration with Bob Vokey. They continue offering soft feel balls that generate rampant spin and a low launch for greater greenside control.
Titleist's Best Product in 2023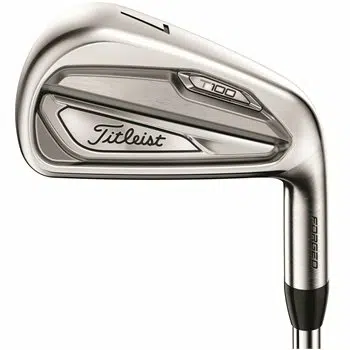 The T100 irons are a masterclass in iron development by Titleist engineers providing exceptional control, a buttery-soft feel, and amplified acoustics.
Tour Edge – Best For Seniors

Tour Edge kicked off operations in 1986 and has built a reputation for building easy-launching, forgiving golf clubs for seniors. A quick glance at their website highlights their association with veteran golfers, sponsoring the likes of Bernhard Langer, Mike Weir, and Tom Lehman.
The Tour Edge Hot Launch C523 driver accelerates ball speed for slower swing speeds and fights slices with its offset design. In addition, the Hot Launch C523 irons are equipped with low CG to elevate the launch and a wide sole for crisp turf interaction.
Finally, their Hot Launch C523 hybrid helps senior players launch the ball consistently high and straight from any lie. Besides their easy launch and forgiveness, Tour Edge golf clubs are affordable and durable, making them an excellent value-for-money purchase.
TourEdge's Best Product in 2023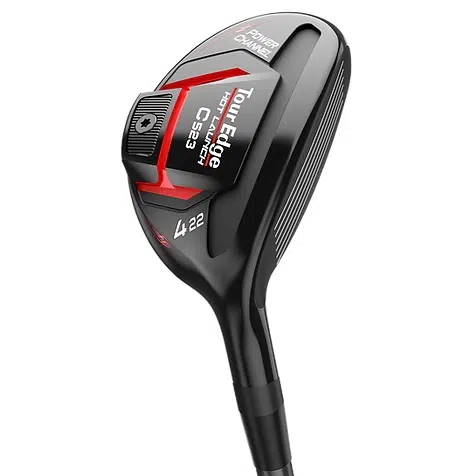 The Hot Launch C523 hybrid carries an explosive face, rail design sole, and increased MOI. These components combine to offer leniency, distance, and accuracy.
Cobra – Best For Ladies

Cobra has worked well to develop playable golf clubs tailored to a ladies swing. Take a quick look at Lexi Thompson's bag, and you will understand. As the brand celebrates its half-century of operations, I am impressed with its offering of ladies clubs.
Starting with the AeroJet Max, which possesses a rapid, flexible clubface to generate speed, a high launch, and distance on every strike. The LTDx Combo set switches out long irons for hybrids and includes forgiving, higher-launching irons packed with perimeter weighting.
Besides their performance, Cobra ladies clubs always carry a stylish finish. In addition, the clubs consist of a lightweight shaft and clubhead to accelerate velocity on the downswing for optimal energy transfer.
Cobra's Best Product in 2023
The Cobra AeroJet fairway wood features an attractive gray and greenish blue sole, low CG, a draw-bias profile, and rapid clubface.
Mizuno – Best Feel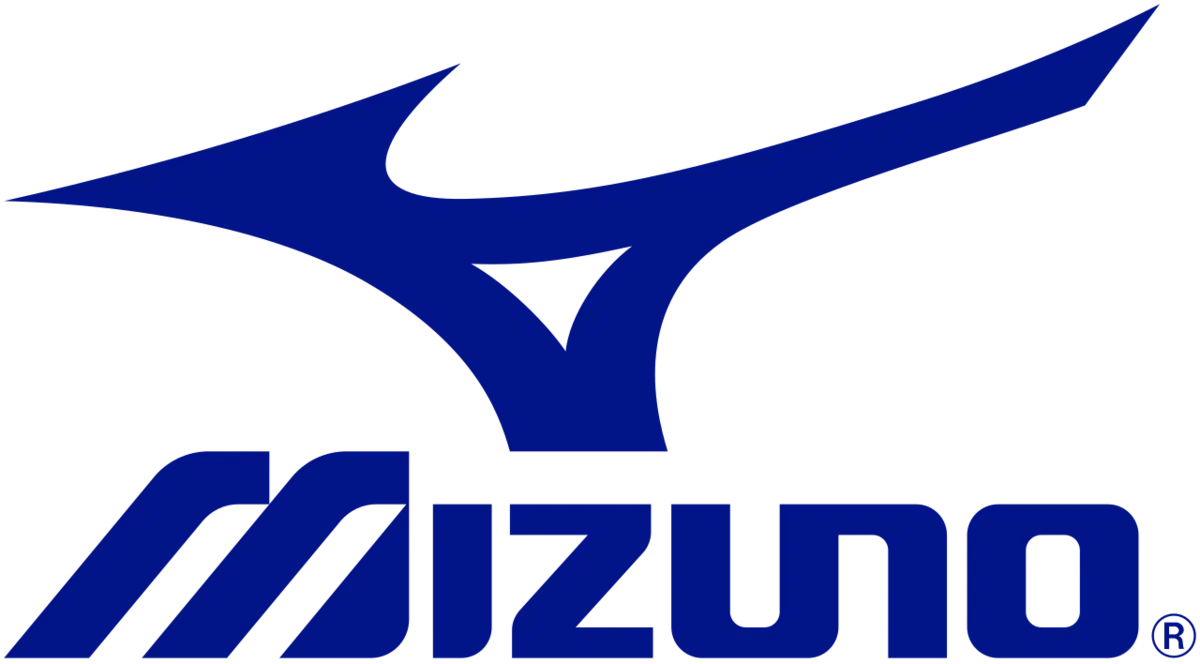 Although Mizuno constructs several different golf clubs, their irons, and wedges are best renowned for their delicate feel and durable grooves. Like Titleist, Mizuno has over 90 years of golf equipment manufacturing experience since 1968 and has forged clubheads out of their factory in Hiroshima.
The new JPX 923 Tour range is a gorgeous set of irons with a thin top line and narrow sole to encourage workable flight and clean turf interaction. Plus, it features revered Harmonic Impact Technology, which amplifies the audio and softens the feel of each iron strike.
Another stand-out build from the Japanese brand is the smooth-feeling, high-spinning T22 wedge range. The experts forged the clubhead from a 1025E Pure Select Mild Carbon Steel piece, creating an unmatchable feel, feedback, acoustics, and spin.
Mizuno's Best Product in 2023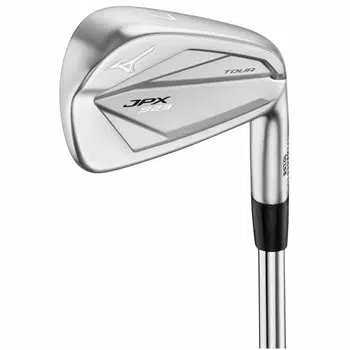 The JPX 923 Hot Metal HL works for mid and high handicappers with moderate swing speeds, searching for an enhanced launch, forgiveness, and clean turf interaction.
Cleveland – Best Wedges

The best wedges category saw a solid bout between Roger Cleveland's namesake and Bob Vokey. However, Cleveland took the win for their affordability and forgiveness, which caters to a broader audience of golfers.
The RTX 6 ZipCore is Cleveland's latest forgiving wedge, which carries an additional 20% of MOI, prompting consistent contact. I also find the combination of HydraZip Face Blasting and UltiZip Groove Geometry enhances friction and spin.
In addition, the brand has not forgotten the ladies, crafting the stable and forgiving Smart Sole 4.0 wedge, which glides over the turf unhindered. Finally, the sole simplifies opening your clubface and executing a bunker or a flop shot.
Cleveland's Best Product in 2023
The Cleveland CBX2 is the best wedge from the brand in 2023 for its feel, clean turf interaction, optimal spin, and leniency.
Odyssey – Best Putters

Closing out our review of ranking golf club brands, we turn to the renowned putter brand Odyssey. It forms part of the Callaway company, and their putters are used and cherished by tour pros and amateurs.
The White Hot OG 2 Ball is among their most popular, and the enlarged alignment aid and stability of the putter are welcomed by all skill levels. This mallet design features the brand's trademark White Hot Formulation Insert, which softens the feel and prompts a clean roll on strikes across the putter face.
Players with a slightly arched stroke may prefer the plumber's neck hosel of the White Hot OG One. The blade putter features a classy, silver PVD finish and produces supreme feedback, feel, and roll of the clubface.
Odyssey's Best Product in 2023
The White Hot Versa 7 putters are toe-hang mallets created to serve players with arched strokes. They are finished in a black and white retro design and feature the popular White Hot Insert.
FAQ
What Is The Best Golf Club Brand?
The best overall golf brand is Ping because it caters to a broader audience of amateurs who demand forgiveness, distance, and accuracy in their game. However, Titleist, TaylorMade, Callaway, Cobra, Mizuno, and Cleveland are all good golf club brands in their respective categories.
Who Makes The Best Golf Clubs?
Ping, Callaway, and TaylorMade are the brands that make the best golf clubs for a diverse audience. However, Titleist makes the best golf clubs for superior players, while Tour Edge is best for seniors. Finally, Cleveland and Odyssey make the best wedges and putters respectively.
Final Thoughts
Now that you know the best brand of golf clubs, how many of them do you carry in your golf bag? Let us know, as I am curious to hear your preferences. However, if you are still searching for the best golf club brands for your game, think about Ping.
For starters, look at the Ping G430 hybrid, and if it suits your game, check the G430 Max driver and irons.