John Daly, often called "Long John" or the "Wild Thing," is an American professional golfer who has had a long and eventful career.
Known for his incredible distance off the tee, Daly's larger-than-life personality and fearless style have made him one of the most-liked golfers ever. But how much money has he made?
What is John Daly's net worth? John Daly's net worth is about $2 million. He's made more than $10 million on the PGA Tour. He can also book up to $50,000 for appearance fees. He's also been endorsed by Reebok, Callaway Golf, and Wilson Sporting Goods. But he's struggled with gambling and lost a significant portion of his earnings.
Since his brand deals are confidential, there are more details to consider as we estimate is earnings and net worth.
This comprehensive article will delve into John Daly's net worth, examining his career earnings, brand endorsements, personal life, and much more. You will also learn about his journey to the top and answer some frequently asked questions about the golf legend.
| | |
| --- | --- |
| Place of Birth | Carmichael, California, United States |
| Nationality | American |
| Age | 57 years old |
| Highest Ranking | 4 (May 1995) |
| Salary | Varies based on tournament winnings and endorsements |
| Net Worth | Approximately $2 million |
What is John Daly's Net Worth?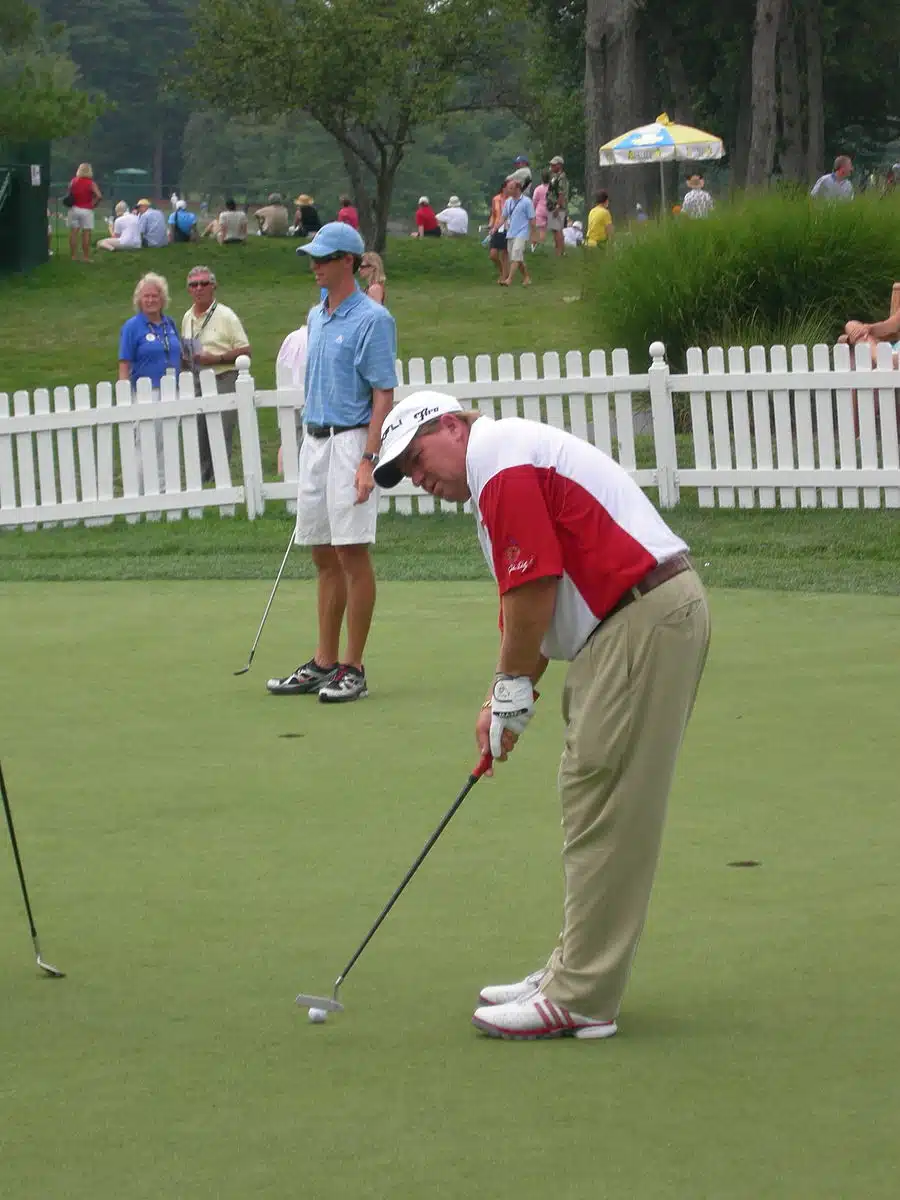 The million-dollar question: how much is John Daly worth? As of 2023, it is estimated that John Daly's net worth is around $2 million.
John Daly, a professional golfer, has earned over $10 million from his successful career on the PGA Tour. In addition to his earnings from golf, he has also made a substantial income from appearance fees, which vary between $30,000 and $50,000 per booking.
Daly has also been endorsed by several major companies, including Reebok, Callaway Golf, Loudmouth Golf, and Wilson Sporting Goods, which have helped to increase his overall wealth.
However, Daly has faced personal struggles with gambling addiction, which has led to significant losses in his earnings over time. Despite his financial setbacks, Daly continues to be a well-known and respected figure in the world of professional golf.
Some big notable golfers also have compelling journey's from a net worth perspective.
John Daly's Career Earnings
John Daly turned professional in 1987 and quickly made a name for himself with his powerful drives and aggressive playing style. Over the years, he has accumulated significant wealth through his golf career.
Daly's golf career can be broken down into distinct phases, during which he experienced varying levels of success and earnings. This section will discuss these phases and provide examples of the major tournaments contributing to his net worth.
Let's look at his career highlights.
1987-1990: Early Years as a Professional Golfer
John Daly turned professional in 1987 at the age of 21. He spent the first few years of his career playing on various mini-tours, trying to earn his PGA Tour card. During this phase, Daly's earnings were modest, as he had yet to impact the golf world significantly.
1991-1995: Breakthrough and Major Success
Daly's big break came in 1991 when he won the PGA Championship as the ninth alternate. This victory earned him a whopping $230,000, a significant payday for a relatively unknown golfer at the time. With this win, Daly burst onto the golf scene, quickly gaining fans with his powerful drives and aggressive playing style.
In 1992, Daly won the B.C. Open, earning $180,000 in prize money. He captured the title at the BellSouth Classic the following year, taking home another $234,000. However, his victory at the 1995 British Open solidified Daly's status as a top-tier golfer. He pocketed $200,000 for his win at St. Andrews, bringing his total earnings from 1991 to 1995 to over $1.6 million.
1996-2005: Ups and Downs
During this period, Daly's career saw many ups and downs on and off the golf course. He struggled with personal issues, including gambling and alcohol addiction, which impacted his performance. Despite these challenges, Daly won two PGA Tour events during this phase: the 1999 Reno-Tahoe Open, where he earned $450,000, and the 2004 Buick Invitational, which added $810,000 to his career earnings.
Daly also had several strong finishes during this period, such as his second-place finish at the 2005 WGC-American Express Championship, which earned him $550,000. Between 1996 and 2005, Daly's total earnings amounted to over $6 million.
2006-2015: Struggles and Decline
Daly's struggles continued into this career phase, and his performance on the golf course declined significantly. He failed to win any PGA Tour events during these years, and his earnings dropped. However, Daly did make several cuts and finished in the top 10 on a few occasions, earning modest paychecks along the way.
One notable highlight during this period was Daly's sixth-place finish at the 2012 PGA Championship, which earned him $268,000.
Overall, his total earnings from 2006 to 2015 were significantly lower than in previous phases, amounting to around $2 million.
2016-Present: PGA Tour Champions and Resurgence
In 2016, John Daly turned 50 and became eligible for the PGA Tour Champions, a tour designed for professional golfers aged 50 and over. This new opportunity reignited Daly's career, as he once again found success on the golf course. In 2017, he won the Insperity Invitational, earning $322,500 in prize money.
Daly and his son, Little John, won the PNC Championship and earned $200,00.
Since joining the PGA Tour Champions, Daly has had several top-10 finishes, contributing to his earnings. As of September 2021, his total earnings on the PGA Tour Champions were estimated to be over $1.5 million.
John Daly's Yearly Earnings
| | |
| --- | --- |
| 2022 | – |
| 2021 | – |
| 2020 | – |
| 2019 | $7,070 |
| 2018 | $18,362 |
| 2015 | $91,933 |
| 2014 | $76,635 |
| 2013 | $43,543 |
| 2012 | $488,505 |
| 2011 | $207,963 |
| 2010 | $158,587 |
| 2009 | $68,815 |
| 2008 | $56,017 |
| 2007 | $321,001 |
| 2006 | $467,134 |
| 2005 | $1,921,171 |
| 2004 | $2,679,507 |
| 2003 | $220,647 |
| 2002 | $593,595 |
| 2001 | $968,914 |
| 2000 | $115,460 |
| 1999 | $513,215 |
| 1998 | $494,940 |
| 1997 | $179,262 |
| 1996 | $250,687 |
| 1995 | $351,748 |
| 1994 | $345,704 |
| 1993 | $249,021 |
| 1992 | $429,105 |
| 1991 | $702,783 |
| 1990 | $12,000 |
| 1989 | $14,689 |
Source: Sportrac
John Daly's Net Worth Year by Year
It is challenging to provide a precise year-by-year breakdown of John Daly's net worth, due to data availability. However, we can look at general numbers.
1991-1995 (The beginning): During the early years of his professional career, John Daly's net worth began to increase significantly thanks to his major championship wins at the PGA Championship in 1991 and the British Open in 1995. His net worth during this period was likely in the low millions.
1996-2005 (John Daly's net worth at peak): Despite some personal struggles, Daly performed well on the PGA Tour, winning two more tournaments and finishing in the top 10 in several others. By the end of this period, his net worth was likely in the range of $10 million to $15 million.
2006-2015 (Drop in net worth): This phase of Daly's career saw a decline in his performance on the golf course, which led to a drop in his earnings. Additionally, the impact of his gambling losses became more apparent during this period. As a result, his net worth may have decreased.
2016-Present (Coming back): Since joining the PGA Tour Champions in 2016, John Daly has experienced a resurgence in his career. His earnings from the PGA Tour Champions, along with ongoing endorsement deals and business ventures, have contributed to stabilizing his net worth.
John Daly's Brand Endorsements
View this post on Instagram
In addition to his earnings from golf tournaments, John Daly has boosted his net worth through various brand endorsements. He has signed lucrative deals with companies such as Reebok, Callaway Golf, and Wilson Sporting Goods.
Daly also endorsed Loudmouth Golf, a company known for its bold and colorful golf apparel, perfectly matching his unique style. These endorsement deals have played a significant role in Daly's overall wealth.
John Daly and Loudmouth Golf's relationship started in 2009 when Daly began wearing their vibrant golf pants during tournaments. The partnership evolved into a formal endorsement deal, and Daly even collaborated with the brand on exclusive collections. The endorsement has benefited both parties, as it has raised the profile of Loudmouth Golf while providing Daly with additional income.
John Daly's Personal Life
View this post on Instagram
John Daly's personal life has been as colorful as his golf career. He has been married four times and has had his fair share of ups and downs. Daly has openly struggled with alcohol and gambling issues, sometimes impacting his personal and professional life. Despite these challenges, Daly has remained a popular figure in the golf world, and his resilience in the face of adversity has earned him many fans.
Daly's struggles have been well-documented, and he has never avoided discussing them. In interviews and his autobiography, Daly has candidly shared stories of his addiction battles and their impact on his life. This openness has endeared him to fans, who appreciate his honesty and vulnerability.
Some meaningful questions you might be thinking about.
How many kids does John Daly have? 3.
Where does John Daly live currently? Arkansas.
John Daly's Philanthropy
Despite his tumultuous personal life, John Daly has always been passionate about giving back. He has been involved in various charitable endeavors throughout his career, supporting causes such as Make-A-Wish Foundation, Boys & Girls Clubs of America, and the Folds of Honor Foundation. Daly's commitment to philanthropy has undoubtedly positively impacted the lives of many and further endears him to fans.
FAQ
What Businesses Does John Daly Own?
John Daly has ventured into various businesses outside of golf. He owns a line of beverages called "John Daly's Grip It & Sip It," which includes a variety of alcoholic drinks. Daly also owns a steakhouse in Conway, Arkansas, called "John Daly Steakhouse," where fans can enjoy a meal and golf memorabilia.
How Much Did John Daly Lose Gambling?
John Daly has been open about his gambling issues. In his 2006 autobiography, "My Life In and Out of the Rough," he estimated that he had lost around $50 million to $60 million gambling. However, he has also mentioned that he has won substantial amounts, which somewhat offset his losses.
How Many Masters Has John Daly Won?
John Daly has not won the Masters Tournament. However, he has won two other major championships: the 1991 PGA Championship and the 1995 British Open.
Does John Daly Own a Bike?
John Daly owns a bike – a Harley-Davidson motorcycle, to be precise. He has been seen riding it multiple times and enjoys the freedom and exhilaration of cruising on two wheels.
How Old Is John Daly, the Professional Golfer?
John Daly is 57 years old and was born on April 28, 1966.
What is Little John Daly's Net Worth?
John Daly's son has an estimated net worth of $2 million. His nickname is Little John, and is the son of the famous and controversial golf pro, John Daly. He's been featured in a sponsored ad for Manscaped with his dad. He plays golf for the University of Arkansas. He's won Junior Championships and is known for his up-and-coming golf skills.
What Is John Daly's Clothing Line?
John Daly owns a clothing line called, Blue Collar Golf. He makes comfortable, stylish polo shirts that are great for golfers.
Final Thoughts
John Daly's net worth is about $2 million. This reflects his roller-coaster journey through professional golf and life. From his early days as a fearless young golfer to his ongoing career on the PGA Tour Champions, Daly has captivated fans with his raw talent and larger-than-life personality. His brand endorsements, business ventures, and philanthropic efforts further contribute to his wealth and legacy.
Despite Daly's personal struggles and challenges, he remains an icon in the golf world. His resilience, passion, and unmistakable style will continue to inspire fans and fellow golfers for years to come.
There are rumors that he has flirted with LIV Golf, meaning his net worth could be subject to change.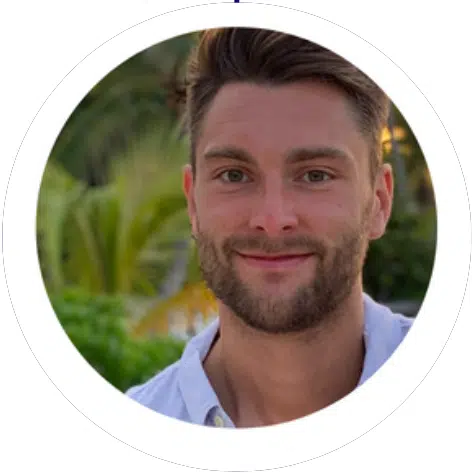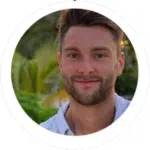 Sam has been playing golf for over 20 years and founded Impact Golfer. As a teenager, he discovered his love for the game using his grandad's clubs, including a wooden driver! As a golf obsessive, Sam plays whenever possible: regularly competing in matchplay with his friends and in tournaments at his local club. Fortunate to have a close friend who is a club pro– he has tested almost every type of equipment on the market (no freebies yet).