| | |
| --- | --- |
| Jack Nicklaus Net Worth | $400 million |
| Date of Birth | Jan 21, 1940 |
| Place of Birth | Columbus, Ohio, U.S. |
| Nationality | American |
| Height | 5 ft 10 in (1.78 m) |
| Highest PGA Ranking | 1 |
| Salary | Retired |
To many people, Jack Nicklaus (nicknamed the Golden Bear) is the best golfer of all time. With 56 top-five finishes at the majors, he is a staggering 23 ahead of the next most successful player, Tiger Woods.
Naturally, during the course of his career, he earned crazy sums of money, but it might surprise you to learn that the majority of it didn't come from his performances on the course.
So what is Jack Nicklaus' net worth? Jack Nicklaus' net worth is estimated at $400 million, although some estimates are as high as $1.1 billion. He's earned $7,964,696 from the PGA Tour and European Tour up to 1997. He also has business ventures such as Nicklaus Design, which has created 398 golf courses and earned $26 million. 
Stick with us as we break down Jack Nicklaus' net worth in 2023 and cover his journey from amateur to pro. You'll learn about Jack Nicklaus's full story including:
Let's dive in!
Early Career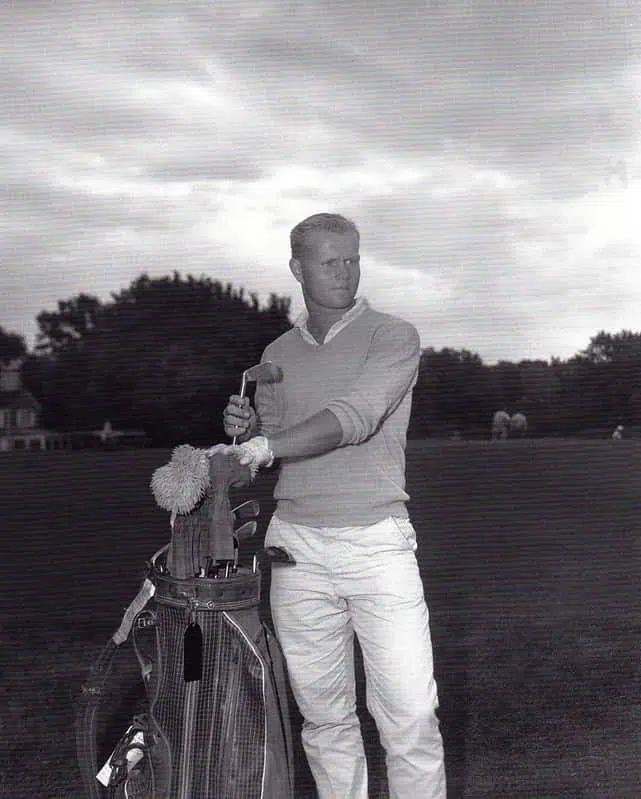 Jack Nicklaus was born on January 21, 1940, in Columbus, Ohio. In his youth, he proved he was capable in various sports, competing in the likes of tennis, baseball, football, and track and field. However, it was golf which appealed to him the most.
After first dipping his toes into the sport at the age of 10, it took him just two years secure five Ohio State Junior titles. Truly the indications of a prodigy. He would go on to become the youngest qualifier for the U.S. Junior Amateur, where he achieved a +3 handicap which was the best in Columbus.
Unfortunately, it would be the same year that he contracted polio. Over the course of a few weeks, his joints became very stiff, and he lost 20 pounds. However, Nicklaus was fairly lucky as he mostly recovered from the disease in a fortnight.
During his amateur career, he racked up 22 U.S. title wins. This included the 1956 Ohio Open, where he overcame professionals at the age of just 16. Nicklaus would go on to win the U.S. Amateur in 1959, and after placing second in the 1960 U.S. Open, he finally decided to make the leap to professional play the following year at age 21.
Career
I never worried about money, except that I knew that all I had to worry about was golf. As long as I could play, I was going to make money. A Nicklaus Design golf course is done by the guys in my company that I work with, that have been trained in my vision, and they do what they think I might do. – Jack Nicklaus
1962-1963
After switching to professional play, it would take him less than a year to claim his first U.S. Open win. He overcame Arnold Palmer — a player who would go on to become his rival, beating him by three shots. This win made Nicklaus the youngest-ever U.S. Open champion, and his record would remain for many years until 2015. It was also his first big payday, netting him $15,000.
In the same year, he would also go on to win the Seattle Open and Portland Open and place third in his first PGA Championship, marking a near-perfect start to his professional career. This caught national attention, and he was featured in Time magazine and was also named Rookie of the Year.
In 1963 Nicklaus' momentum continued, winning the Masters and PGA Championship for the first time. In doing so, he became the youngest Masters winner ever. He would also go on to win the Tournament of Champions, Sahara, and Palm Springs Classic, racking up $100,040 in prize money.
1964-1967
Nicklaus was unable to claim any majors in 1964. However, the year was not without success. He won three PGA Tours and the Australian Open and became the top-ranked player in terms of money and scoring average for the year.
In the two following years, he would win three majors, including two Masters wins and a British Open win. The victories at the Masters were particularly monumental as Nicklaus became not only the first back-to-back winner but also the youngest player to win the event on two and three occasions.
In 1967 he would add another major to his belt, this time the U.S. Open, marking his second time winning the event. He would only narrowly miss out on the British Open and PGA Championship, placing 2nd and 3rd. Regardless, he had enough success that year to be named the PGA Player of the Year.
1968 – Onward
From 1968 to 1969, Nicklaus' form dropped somewhat. He failed to claim a major, and in 69, his highest placing for these tournaments was 6th — well below the norm. Shortly after the passing of his father to pancreatic cancer in 1970, he bounced back, winning the 1970 British Open for the second time.
For the next seven years, Nicklaus showed exceptional form. During this time, he claimed three PGA Championships, two Masters, and a U.S. Open title. In 1965 he was also named PGA's Player of the Year for the fourth time, matching the existing record.
The most remarkable feat came in 1978 when he won the British Open for the third time, which had long alluded him. As a result, he became the first player ever to achieve a triple-grand slam. To date, only Tiger Woods has achieved the same feat.
In his late career, Nicklaus participated in the Senior PGA Tour, where he dominated. He secured all majors, excluding the Senior Open Championship. By the time of his retirement, he had achieved a total of 73 PGA Tour wins.
Jack Nicklaus Net Worth Overview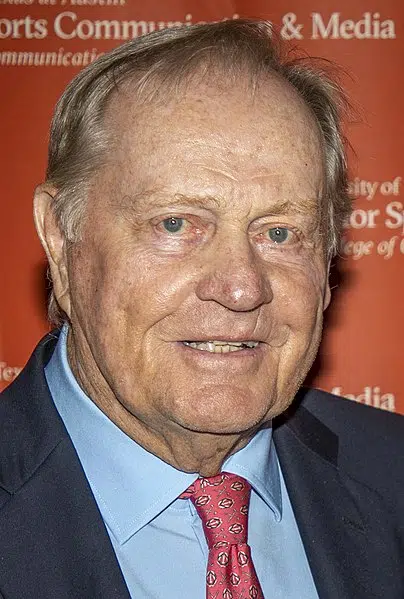 In 2016, Forbes wrote an article about the highest-paid athletes of all time. Nicklaus placed fourth. They estimated his total career earnings at a staggering $1.15 billion, making him one of the richest golfers ever. But what is Jack Nicklaus' net worth?
In my research, I estimate that Jack Nicklaus' net worth is $400 million.
While he was one of the top earners in terms of prize money, he earned much of his worth through other business ventures.
Tournament Earnings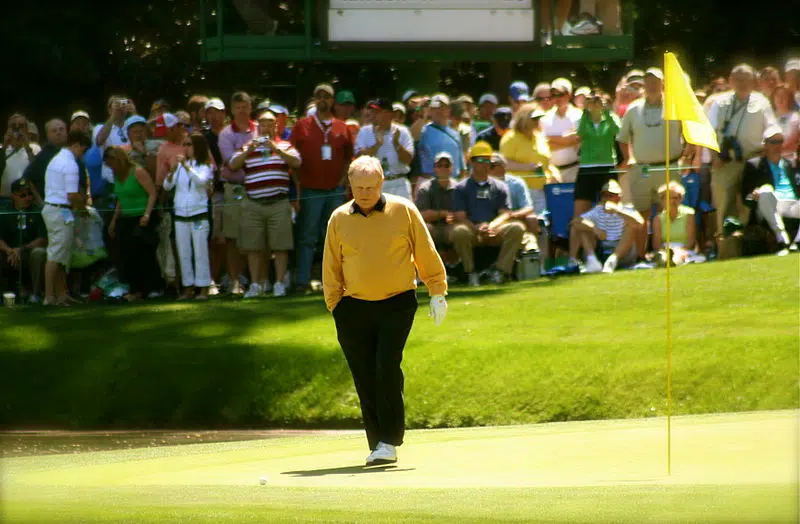 Considering his estimated $1.15 billion in total earnings, Nicklaus' money from tournaments makes up a relatively small portion of his net worth.
For the PGA Tour, he is ranked 299th in terms of earnings, with almost $5,735,000. As for the European Tour, it's remarkably less at €119,334.76 (888th). However, if we go based on the figures on Nicklaus' website, his earnings may be much higher.
The latest official figures for his total earnings on both tours up to 1997 come to $7,964,696. However, he continued to earn prize money up until 2004. Assuming the rate of his wealth accumulation slowed down a little towards the end of his career, this would place him just below the $10 million mark.
One thing to consider is that his earnings are worth more than at face value due to inflation. However, the fact remains that Nicklaus took advantage of his talents to earn vast sums of money elsewhere.
Endorsement Earnings
Jack Nicklaus had several endorsements throughout his career. These included Perry Ellis, Rolex, Terlato Wines, and the Arizona Beverage Company, which used his name and face to create branded fizzy drinks.
Unfortunately, the value of these brand endorsements has never been made public.
Business Ventures
We believe that Nicklaus accrued most of his wealth through his business ventures.
The most notable is Niklaus Design. He founded the company after assisting with designing various golf courses throughout the 60s and designing his own course in the mid-70s.
According to Forbes, Nicklaus Design has now created 398 courses across 41 countries, and there are plans to open restaurants as well. In 2015, his estimated earnings were £26 million.
Beyond golf course design, he has a few other ventures as well. These include a line of golf balls and golf books, and videos. The most famous book was entitled "Golf My Way".
Appearances
Unlike some players, Nicklaus refused to take money in return for appearing at national championships. This undoubtedly hurt Jack Nicklaus' net worth, but the decision was of little consequence given his extensive earnings throughout his career.
Jack Nicklaus' Career Earnings Timeline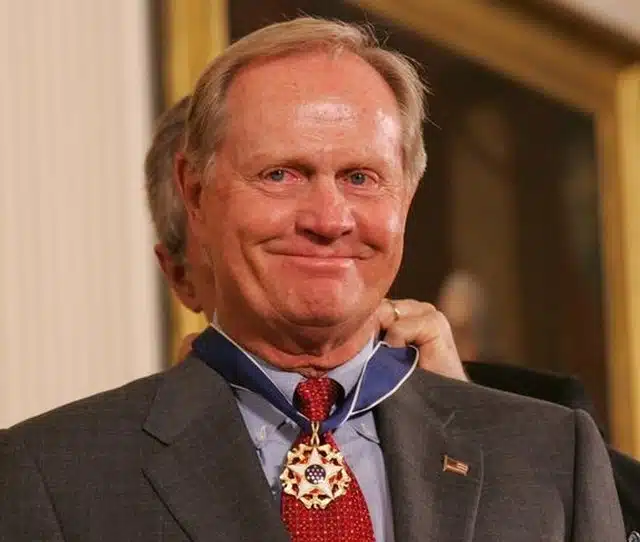 | | |
| --- | --- |
| 1962 | Earned $61,868 in his professional debut year |
| 1864 | Won the most prize money of any golfer with $113,284 |
| 1968 | Finished second in total prize money with $155,285 |
| 1972 | Took the lead for the most career earnings with $1,703,705 |
| 1973 | The first player to secure $300,000 in consecutive years and $2 million in career earnings |
| 1977 | Second on earnings for the year with $284,509 |
| 1979 | Lifetime prize money rose to $3,408,826 |
| 1982 | Received highest earnings in four seasons, and total earnings grew to $3,992,071 |
| 1983 | First player to surpass $4 million |
| 1984 | Secured the largest check of career at Skins Game for $240,000 |
| 1987 | Lifetime tour winnings of $4,976,980 |
| 1989 | Earned most worldwide winnings in a single year to date with $524,232 |
| 1992 | Passed $6 million mark in total winnings |
| 1995 | Highest earning per start at the Champions Tour with $76,971 |
| 1997 | Official earnings on both tours rose to $7,964,696 |
| 2002 | Most amount of money to appear at a Skins Game at $150,000 |
Personal Life
Jack Nicklaus' wife is Barbara Bash, and they married in 1960. They had their first child the following year, which spurred Nicklaus to turn pro so he could better provide for his family. Jack Nicklaus Jr's net worth has grown as part of Nicklaus' companies and he's worth more than $200 million.
He has also been very involved in charity work. He and his wife are both chairs for the Nicklaus Children's Health Care Foundation. An organization based in Florida that seeks to provide free services for children in need.
Jack moved into real estate investments after he stopped golfing and has an extensive real estate portfolio. In 2022, he was sued by his company after being paid $175 million for real estate investments.
His personal home in Beaver Creek, CO was valued at more than $8 million recently. He also sold a Virginia home for $2.6 million in 2022.
FAQ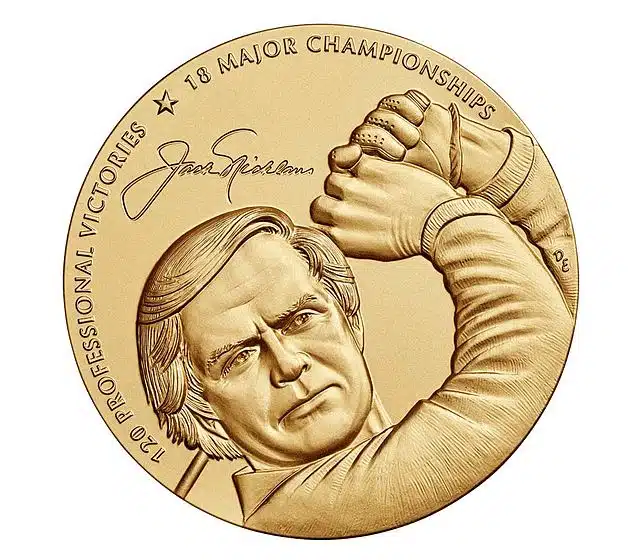 Is Jack Nicklaus a Billionaire?
Jack Nicklaus is not a billionaire. According to Forbes, has earned around $1.15 billion. However, the net worth of Jack Nicklaus is much lower due to his hefty outgoings.
Does Jack Nicklaus Own a Jet?
Jack Nicklaus has owned several jets, including Sabreliners, JetStars, and Lears. However, his favorite is his Gulfstream III which costs an estimated $37 million.
What Is the Golfer Jack Nicholson's Net Worth?
Jack Nicholson is not a golfer but rather an American actor and filmmaker. The golfer you are confusing him with is Jack Nicklaus. Nicklaus is among the most successful golfers of all time, and his net worth is around $400 million.
Closing Thoughts
While Jack Nicklaus' net worth was initially grown from his golf winnings and endorsements, he's done well building golf courses with his company Nicklaus Designs. While we believe his income totals an estimated $1.15 billion, Jack Nicklaus' net worth is closer to the $400 million mark. According to sources, only Tiger Woods has a more net worth of $800 million.