Did you know that South Carolina offers over 350 golf courses within the state?
Many snowbirds head to South Carolina during winter to escape the cold weather.
With that in mind, it should be no surprise that Myrtle Beach offers over 80 award-winning golf courses. An estimated 50 golf courses and clubs earned a 4-star rating or higher.
Myrtle Beach earned the nickname "Golf Capital of the World," with golf courses across over 60 miles of Carolina coastline. Let's look at the 11 best golf courses in Myrtle Beach.
11 Best Golf Courses in Myrtle Beach
You can read on for our top Myrtle Beach golf course rankings and find a great place to play.
1. The Dunes Golf and Beach Club – Best Luxury Golf Course
| | |
| --- | --- |
| Opening Hours | 7 am – 8 pm |
| Address | 9000 N Ocean Blvd, Myrtle Beach, SC 29572 |
| Phone | +1 843-449-5236 |
| Website | https://www.thedunesclub.com/ |
| Price Range | $140 – $180 per golfer |
Established in 1977, the Dunes Golf and Beach Club has a reputation in Myrtle Beach as one of the premier country clubs in the city. This is one of the best Myrtle Beach golf courses. They rated this course as number one in the city, and it ranks highly as one of the best courses in the world, too.
The layout on this course is excellent, with the par 5 13th hole as a bear. The course offers five holes that play along the Intracoastal Waterway. They consistently rate this course within the top 100 golf courses in the nation.
From the first hole to the 18th hole, it remains a top-notch course. The course is most memorable for its holes from the 11th to the 13th that they dubbed "Alligator Alley."
Highlights
One of the premier country clubs in the city
Consistently rates in the top 100 golf courses of the nation
Most memorable for its holes in Alligator Alley
2. Founders Golf Club at Pawleys Island – Most Difficult Golf Course
An 18-hole golf course with a pro shop and an upscale grill room. This golf course earned its reputation as a fiercely difficult but fair golf course. It offers some of the best golf in Myrtle Beach.
The course sits on the former grounds of the Sea Gulf Golf Course opened in 1969. Thomas Walker, the course architect, helped redesign and improve it. Nothing beats swinging the club in the picturesque setting of Pawleys Island. The Founders Club at Pawleys Island first opened for business in 2008, and they built it right over the original course.
Highlights
Sits on the former grounds of the Sea Gulf Golf Course
Newly opened in 2008 for business
Offers pro shop and upscale grill
3. Caledonia Golf and Fish Club – Best Historic Location
This golf course uses the classic Mike Strantz design to create an impressive track and hold your attention from the first hole to the 18th.
The course sits on the former site of a 1700s rice plantation. They first opened it for business in 1994, and this wonderful course offers spectacular views of the region. The course even ranked in the top 100 courses of some golf magazines.
You will find the course on the historic Pawleys Island, one of the earliest summer beach settlements in South Carolina. It's only a 25-minute drive from Myrtle Beach.
Highlights
Features classic Mike Strantz design
Ranked in the top 100 courses of golf magazines
Sits on the historic Pawleys Island
4. Heritage Club Golf Course – Best Layout for a Golf Course
The Heritage Club Golf Course sits along the Waccamaw River Trail and has over 600 acres of land. The magnolias and 300-year-old oaks all help to make this course better. This is one of the best public courses in Myrtle Beach.
The clubhouse itself overlooks the beautiful Waccamaw River.  For those who love scenic golf courses, you can't go wrong swinging a club at the Heritage Club Golf Course. It has a lot of charm and hospitality.
In particular, this club has a reputation for its undulating greens, which are the most difficult in the Grand Strand. They also ranked it as one of Myrtle Beach's best designs.
Highlights
Course has stunning magnolias and 300-year-old oaks
Offers the best layout for a golf course
Clubhouse overlooks the Waccamaw River
5. Meadowlands Golf Club – Best Scenic Golf Course
The friendly layout, excellent service, and serene meadows made the Meadowlands a favorite golf club in Myrtle Beach.
Sitting along a vast wetland area with matured hardwoods, you can get an affordable membership here without the high cost of an initiation fee. This one is located just across the border of South Carolina but still close enough to Myrtle Beach to make it worth the drive. Respected architect William Byrd put his stamp on this course. You feel like you stepped back in time when you play here.
Highlights
Offers affordable memberships with no initiation fee
Designed by golf course architect William Byrd
Covers a vast wetland area with matured hardwoods
6. Oyster Bay Golf – Best Budget Course
The course at Oyster Bay Golf will test your merit as a golfer. The cavernous bunkers and the undulating greens leave you with no choice but to show up with your best golf game. This is one of the best courses in Myrtle Beach.
First opened in 1983, Dan Maples helped to design this course with Larry Young. It rests along the border between North Carolina and South Carolina, but technically, it belongs to North Carolina.
The design of this course is quite ingenious. It is a little rough around the edges, but it's a great course overall at a lower price.
Highlights
Designed by Dan Maples and Larry Young
Best-budget golf course
One of the hardest golf courses
7. Pine Lakes Country Club – First Golf Course and Most Prestigious
| | |
| --- | --- |
| Opening Hours | 7 am – 7 pm |
| Address | 5603 Granddaddy Dr, Myrtle Beach, SC 29577. |
| Phone | (843) 315-7700 |
| Website | https://pinelakes.com/ |
| Price Range | $48 – $90 per golfer |
Started in 1927, this ranks as the oldest country club in Myrtle Beach. Some golfers in the city refer to it as "The Granddaddy" because it planted the seeds for the other golf courses in the region. It ranks as the most prestigious golf course in the Grand Strand and is worthy of its history alone.
This country club is home to the Myrtle Beach Hall of Fame. The popular magazine Sports Illustrated was started here in 1954.
Throughout the golf course design, the Scottish heritage is present throughout.
Highlights
Known as the "Granddaddy" of golf clubs in Myrtle Beach
Sports Illustrated began here
Oldest country club in Myrtle Beach
8. Legends Golf Resorts: Heathland Course – Best Course for Different Skill Levels
Tom Doak, the architect of this golf course, has six courses ranked in the top 100 golf courses in the world that he designed. Doak built this course in the distinct style of the British Isles links course.
Opened for business in 1990, the Legends Golf Resorts belongs to one of Tom's earlier designs. It features some awesome architectural elements with the varied placement of bunkers.
We would call this a good choice for players of every skill level. The golf course will take you back to the "Old Country" traditions that golf was founded on.
Highlights
Belongs to one of Tom Doak's earlier golf course designs
Takes you back to the "Old Country" traditions of golf
Features some awesome architectural elements
9. Myrtle Beach National: South Creek – Best Value Course
The shortest of the courses at Myrtle Beach National, South Creek only measures 6,400 yards from the back tees. You need accuracy and finesse over strength alone to succeed on this course.
Arnold Palmer helped design this course with Francis J. Duane in 1973, and he incorporated it into the forest of hardwoods. You will encounter many waste bunkers and dogleg tee shots.
Golfers of every skill level can play this scenic course. This course has a distinctly different way about it from the other Myrtle Beach National golf courses.
Highlights
Shortest golf course for the Myrtle Beach National
Designed by Francis J. Duane and Arnold Palmer in 1973
The course differs greatly from the other Murtle Beach National Courses
10. Myrtle Beach National: King's North Course – Most Decorated Course
One of the most decorated courses in Myrtle Beach, King's North Course belongs to the list of the most requested and most played golf courses on the Grand Strand.
Originally built in 1973 by Arnold Palmer, golf experts consider this one of his masterpieces. This course sits only a few miles inland from Myrtle Beach.
You would consider this one of the best courses for golfers of all abilities since it is challenging for everyone. The course is visually exciting, but it offers a good challenge to anyone who plays here.
Highlights
One of the most requested golf courses on the Grand Strand
Started in 1973 by Arnold Palmer and thought of as one of his masterpieces
Made for golfers of all abilities
11. Prestwick Country Club – Most Prestigious Golf Course
The Prestwick Country Club has the look and feel of a private club, but it remains open to the public. Technically, it's a semi-private club. You can enjoy golf year-round here, but remember that this one severely restricts non-member play.
It's also a great course, but the average golfer may find this a bit challenging. Single membership here costs $3,675, but it has a swimming pool, a dining area, and practice areas.
This is a 4.5-star course, once known as one of America's best-kept secret golf courses. The Prestwick Country Club sits less than a mile from the Atlantic Ocean, so you will encounter wind on this course that will influence your shots.
Highlights
Operates as a semi-private club
One of the more challenging courses
You will encounter winds on this golf course
Tips for Playing Golf in Myrtle Beach
Tip #1 Not Much to Do Outside of Golf: Myrtle Beach offers a lot in terms of playing golf, but you shouldn't expect much else from it. The city suffers a high crime rate, so you will want to exercise caution here. It's still safe, but don't wander around without reason, and know where you're going. You can still have a great time here but beware of people trying to take advantage of tourists.
Tip #2 Beware of the High Season: Golf in Myrtle Beach becomes more expensive from mid-March to April. Even the low-end courses can cost you $70 to $80. This is the high season in Myrtle Beach, and if you'd like to save some money, you'd do your best to go from mid-September to November. The prices cost less, and you won't find the courses as crowded.
Tip #3 Know How to Hit Elevated Greens: Many golf course architects at Myrtle Beach designed the greens to be elevated. This helps with two things: First, it helps to drain the area after rain. Most days in Myrtle Beach show a 20 to 30 percent chance of rain with a slightly above-average 37 inches of rainfall per year. You can't play until the water drains so elevated greens can help. The second reason they designed them like this was to add to the challenge.
Tip #4 Windy Golf and What to Know: You want to plan your shots with the wind on most Myrtle Beach golf courses. The wind blows in from the Atlantic Ocean, which can throw off your shots if you don't plan for it.
In some cases, you won't feel the wind, but once the golf ball flies off into the air, the wind takes it in a much-unexpected direction. Particularly, be aware of this whenever the ball flies over the tree line.
Factors to Consider When Choosing a Golf Course
When choosing a golf course in Myrtle Beach, always consider your budget first. Golf can be as expensive or as affordable as your choices for where you play. You have some great budget options if you can't afford the most prestigious one.
With that said, it would be a shame if you came across the country on a vacation to Myrtle Beach to play golf and only played on budget golf courses. It might be worth trying one of the best courses at least once.
Another factor to consider is the amenities. What amenities do you want in a golf course? You can choose from dozens of things because golf nowadays tries to accommodate an increasing number of lifestyles. You will even find restaurants and bars at country clubs.
You also need to consider the location since this will determine how long it takes you to get there. Especially if you plan to become a member of that country club, you want to think about how long it takes you to drive there and back.
The final thing to think about is how difficult it is to book a tee time. With some country clubs, you will find them constantly booked, especially on the weekends when many golfers have time off. Unfortunately, weekend tee times also charge you more than playing during the week.
You also want to think of how long 18 holes will take. For busy lifestyles, taking five hours to play 18 holes is unthinkable.
Consider your values as a golfer before you decide to stick with a single golf course.
FAQs
What is the Best Month to Go Golfing in Myrtle Beach?
Late May to early June usually has the best weather to golf in Myrtle Beach. The weather isn't that hot during that time nor too rainy. November is also a great time when you won't have to compete with other golfers for tee times as much.
What is the Most Famous Golf Course in South Carolina?
South Carolina offers many great courses worth playing on, but the best would be the Ocean Course at Kiawah Island Resort. It earned a reputation as one of the best here because it hosted the PGA Championships and the Ryder Cup.
What Course Does the PGA Play in Myrtle Beach?
The Grand Dunes Resort Course has already hosted six Senior PGA Tour Championships and several LPGA events. Grand Dunes Resort Course already measures 7,000 yards, but if they chose to expand it, they could challenge even some of the best golfers.
Final Thoughts
If you've read this far, you now know many of Myrtle Beach's greatest golf courses.
This city is widely regarded as one of the top golf cities in the United States. Thirty years ago, the city had numerous affordable golf courses, but most of those have been upgraded to more premium golf courses.
Of course, if you know where to search, as in some of these courses above, you can find lots of fantastic prices on golf in this city.
There are several options for golfers looking for a more upscale experience. Check out this list of the best golf courses in Myrtle Beach.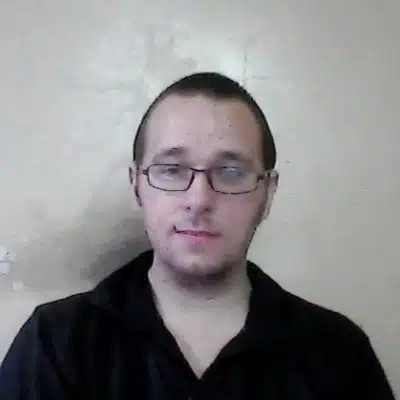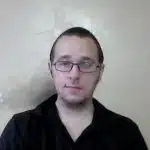 Matt
travels the world as a professional writer and blogger trying out different golf courses in exotic spots like the Philippines. He loves the challenge and tranquility in the sport of golf. Golf, for him, is a way of relaxing and enjoying life.