Ever heard that a golfer got an ace on the course, but you didn't want to look like you didn't know what it meant? Don't worry. It's not a difficult term. We'll clear things up so you will learn what this term means.
What is an ace in golf? A golf ace is the same as saying a hole-in-one. This is when you take the shot from the tee, which goes right into the hole. According to the National In One Registry, the odds of getting a golf ace are 12,000 to 1 for an average golfer, 5,000 to 1 for a low handicapper, and 3,000 to 1 for a pro golfer.
But serious golfers will want to know the details since getting an ace in golf could be a highlight of your career. Read the full article to learn about the most famous holes-in-one in golf history, your chances of getting one, and tips to improve your chances.
5 Most Incredible Aces in Golf History
The ace golf term refers to any time you score a hole-in-one. You have some incredible aces of the past. Let's take a look at the ace in golf and the players who scored them:
Tiger Woods — 1997 Phoenix Open
Leif Olson — 2009 RBC Canadian Open
Jonathon Byrd — 2010 Shriners Hospitals Open
Fred Couples — 1997 Players Championship
Jason Hargett — 2009 Mark Eaton Classic
1. Tiger Woods: 1997 Phoenix Open
A legend on the course, we're looking at the 1997 Phoenix Open when he made an ace that will give you the chills. It was on the 16th hole at the always-celebratory Phoenix Open. 15,000 fans were watching. He used a 9-iron and had 162 yards to the hole.
If you want to know, "What does an ace mean in golf?" Watch Tiger Woods make this shot to make everything clear.
2. Leif Olson: 2009 RBC Canadian Open
Easily one of the crazier aces you will encounter in golf, Leif Olson was at the 2009 RBC Canadian Open when he shot the ball into the air and onto the green. It bounced off his opponent's golf ball like a bocce ball and was directed right into the hole. You may be wondering if that stretches the ace in golf meaning, but since it still went into the hole on the first shot, we'd still consider it an ace.
3. Jonathon Byrd: 2010 Shriners Hospitals Open
Jonathon Byrd was at the 2010 Shriners Hospitals Open when he took a shot that will go down in golf history. The ball soared over 204 yards, landed on the green, and went straight into the hole.
4. Fred Couples: 1997 Players Championship
Is there a single swing Fred Couples has ever made that wasn't a smooth shot? His shot at the 1997 Players Championship had to soar over 140 yards over a water hazard onto the green, leaving you with one of the smoothest aces you've ever seen. If you want to know, "What's an ace in golf?" Watch the video below to get a better picture.
5. Jason Hargett: 2009 Mark Eaton Classic

At the Mark Eaton Classic in September 2009, Jason Hargett, a 35-year-old restaurant manager and an amateur golfer, did something that only 1% to 2% of all golfers do yearly—he scored a hole-in-one. The event took place in Heber City, Utah, and he made the call at the last second to participate in a million-dollar contest with five other golfers. Hargett aced a 150-yard hole with a nine iron he borrowed from his brother. When he went to claim his $1,000,000, he took it in $25,000 monthly installments over 40 years rather than one big lump sum.
Related article: What is a Bogey in Golf?
What are the Odds of Getting an Ace?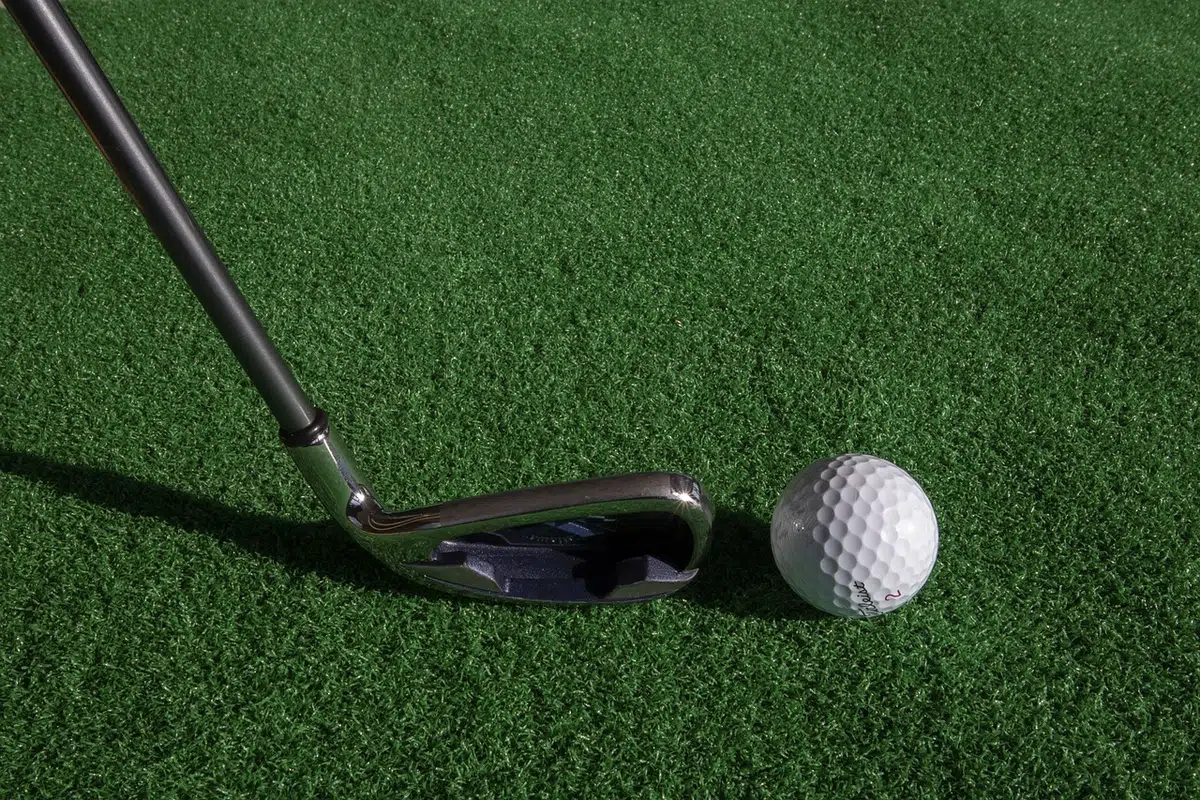 Now that we've examined the ace golf definition let's look at the odds. The statistics show this score is rare, even for the best players. When discussing the odds for a hole in one, check them out for each type of golfer.
Odds for an average golfer: 12,500 to 1
Odds for a golfer with a low handicap: 5,000 to 1
Odds for a pro golfer: 3,000 to 1
Most golf courses report an average of 10 to 15 aces yearly, which shows how rarely they happen. Most golf courses will play about 25,000 to 30,000 rounds yearly. You get an ace about every 3,500 rounds. In any given year, only about one to two percent of players will score an ace.
The odds of making an ace on a par-3 is much higher than on a par-4 or a par-5. Getting an ace on par-5 is so rare that they don't even have odds. It happens about once every 10 to 20 years across the whole world. As a side note, an ace is also called a hole-in-one or an eagle on a par-3. Ace is especially used in American golf.
Related article: Golf Terms Every Golfer Must Know
3 Tips on How to Get an Ace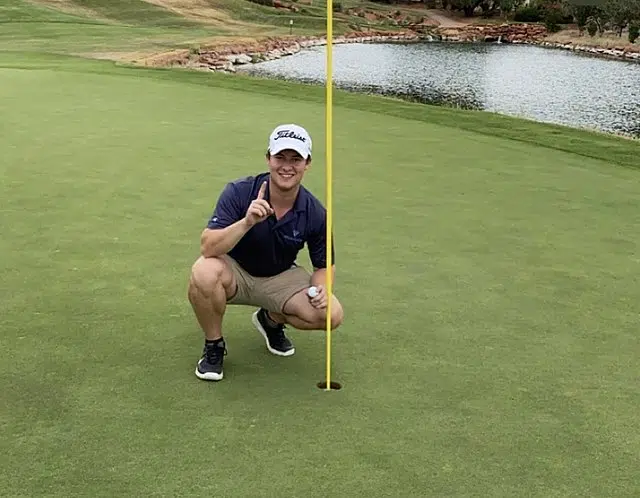 Tip #1: Aim High and Give It a Full Swing
You need a full, aggressive swing that strikes the ball high and right on course to increase your chances, especially when the hole covers a longer distance. An amateur who averages 160 yards with a hole at 180 yards will need to practice adding distance with a full swing that hits the ball high.
Tip #2: Aim for the Par-3s
The par-3s are the easiest place to score an ace because of less distance. Getting an ace on a par-4 or par-5 is more prestigious (especially a par-5), but it's much harder to pull off. You have a real chance at getting a hole-in-one on a par-3, whereas the other two have much to do with luck.
Tip #3: Build Strength in Your Hips, Core, and Abs
To get a hole-in-one you need to get it into the hole on the first shot, which is why amateurs don't do it as frequently because they can't hit it as far. Physical traits have little to do with this. Plenty of 5'8" pro golfers can smash the ball 320 yards because they build strength in their hips, core, and abs. You increase your chances of a hole-in-one by building your strength through exercises. One example would be to build your hip strength with frog pumps.
FAQs
What is an Ace on a Par-5 Called?
When you score a hole in one par-5, an extremely rare event, you have gotten what they call a condor in golf. This happens about once every 10 to 20 years for all of golf, which is why getting one is an accomplishment.
Has Anyone Ever Aced a Par-5?
Five players scored an ace on a par-5 throughout recorded golf history, including Larry Bruce, Dick Hogan, Shaun Lynch, Mike Crean, and Jack Bartlett. This is called a condor, and there was also a player—Kevin Pon—to score a condor, but he did this on a par-6. With that score, he had two strokes to make it into the hole and did so.
Is an Ace on a Par-3 an Eagle?
On a par-3 hole-in-one, you can call it an ace or an eagle. Either name would be correct, but if you get an ace on a par-4, you would call it an albatross. This is called a condor when you score an ace on a par-5.
Related article: Golf Slang 101: Master the Lingo of the Game
Conclusion
An ace in golf is a relatively uncommon event, but it still happens occasionally, especially on the par-3s. Hopefully, you enjoyed learning about some of the best aces in golf history and how to score them better. One of the great things about golf is that you never know who might win a round, and even an amateur has a chance to score an ace, even if those chances are lower.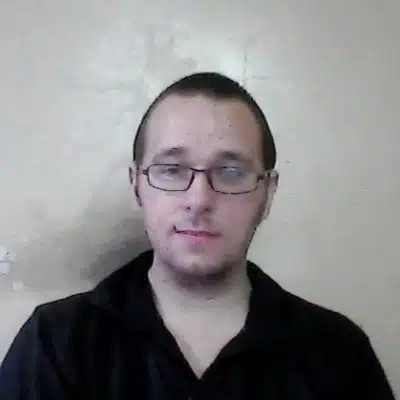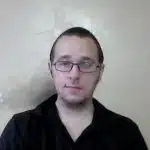 Matt
travels the world as a professional writer and blogger trying out different golf courses in exotic spots like the Philippines. He loves the challenge and tranquility in the sport of golf. Golf, for him, is a way of relaxing and enjoying life.