Tony Finau, the popular American golfer, has become a household name on the PGA Tour with his incredible driving distance and all-around game. In this article, we'll take an in-depth look at Tony Finau's WITB, detailing the models, specifications, and customizations he has made to his golf equipment. But before we review each piece of equipment in-depth, here are the basics.
Tony Finau's WITB in 2023 – At a Glance
Read to the end to find out how much all of this gear costs!
Tony Finau's Driver: Ping G425 LST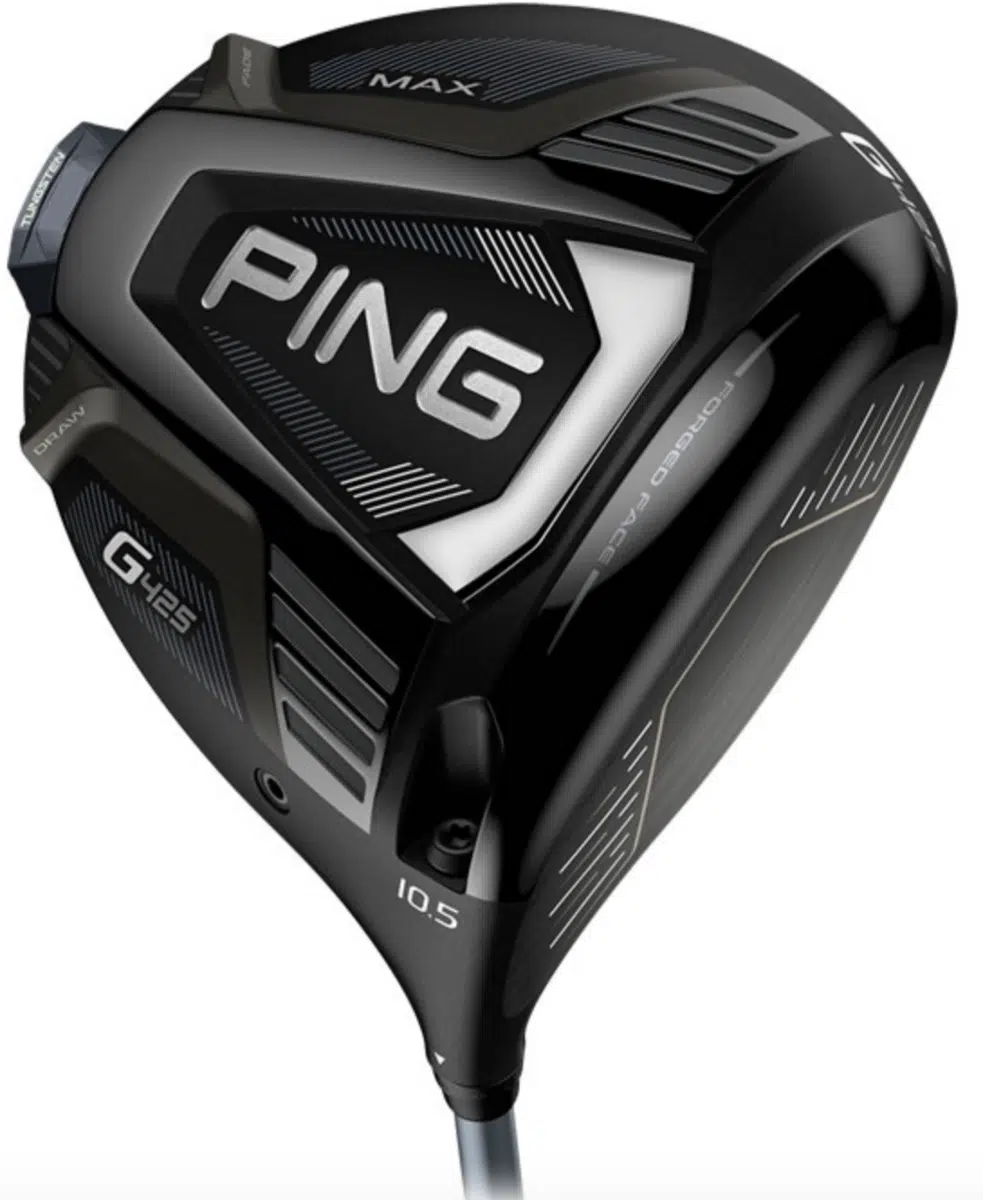 Tony Finau is known for his incredible driving distance, and the Ping G425 LST driver plays a significant role in this. With a low-spin design and a 445cc head, the G425 LST delivers maximum distance and forgiveness off the tee.
Finau plays his driver at an astonishingly low 7-degree loft, further emphasizing his power game. I, for one, could never have my driver set so low. His G425 comes equipped with a Mitsubishi Diamana D+ Limited 70 TX shaft.
While I do not use the LST version of the club, the G425 is my driver of choice. I find the forgiveness off the tee is ahead of anything else I have tested. The only area that might put some players off is the high pitch and piercing sound. But then again, when you pick up a Ping driver, you know what you are getting.
While we don't have an individual review on the Ping G425 LST just yet, we do have one for the Ping G425 Max, which may prove useful.
Tony Finau's Fairway Wood: Callaway Rogue ST Triple Diamond T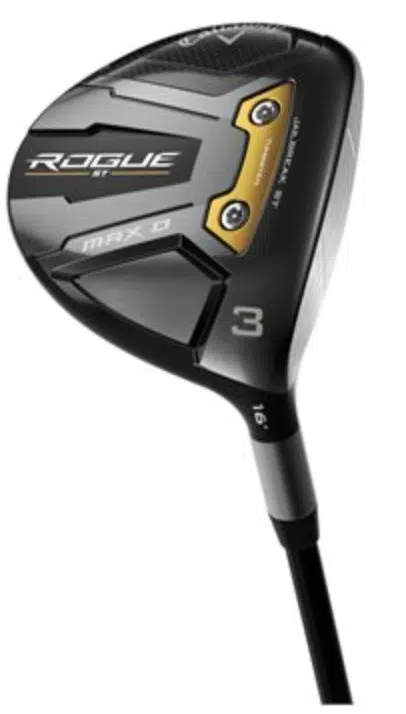 Finau opts for the Callaway Rogue ST Triple Diamond T for his fairway wood, which offers exceptional distance and control. This 3-wood has a 14-degree loft and is designed for golfers who want a versatile and powerful club from the fairway or off the tee.
Where this wood differs from most is its lack of spin — while it feels great, it's certainly a niche club. It could be a good option if you're a player trying to mitigate spin for short rollout.
The Mitsubishi Diamana D+ Limited 80 TX shaft complements the club's performance, providing stability and consistent energy transfer.
Tony Finau's 3-Iron: Nike Vapor Fly Pro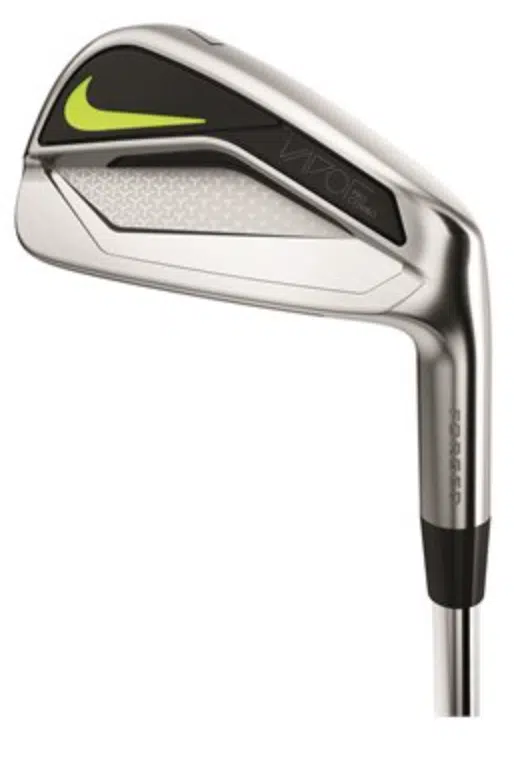 Tony Finau uses a Nike Vapor Fly Pro 3-iron in his long iron setup, featuring a hollow cavity design and tungsten weights for optimal forgiveness and playability. Shaping shots is relatively straightforward, and the distance is around average.
The main complaints for this club stem from the sound and appearance. The hollow cavity in the long irons gives them a "tinny" sound which isn't all that satisfying. The standard all-black design is also rather unusual. In our eyes, it's a miss, but some players may like the look.
Finau uses a Graphite Design Tour AD DI Hybrid 105 X shaft with the Nike Vapor Fly Pro. This ensures a stable and powerful feel, helping him to maintain his impressive long iron play.
As Nike no longer produces golf clubs, you'll have trouble getting your hands on a Vapor Fly Pro set. If you're interested in picking up a similar alternative, we think that the TaylorMade P790 irons are the closest you can get.
Tony has recently tweaked his swing a little bit in his iron play. If you want to learn more about it, click on the linked article.
Tony Finau's Irons (4-PW): Ping Blueprint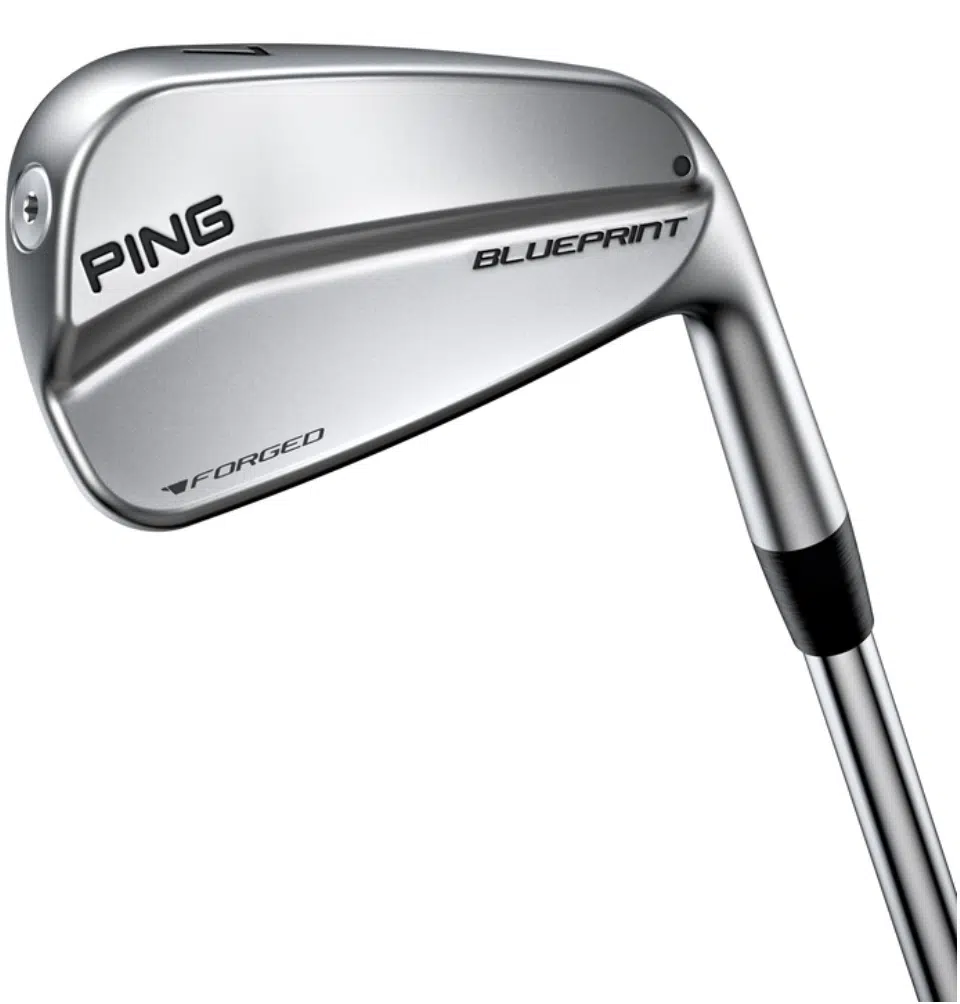 Tony Finau's iron set consists of Ping Blueprint irons, catering to elite golfers' needs seeking precision and control. These fully forged irons provide a compact, muscle-back design for optimal shot-shaping capabilities and enhanced feel.
Besides performance, they're also gorgeous to look at and one of the sleekest-looking irons I've seen in a long time. Unfortunately, this comes at a price, and a hefty one at that. You get great quality with the Ping Blueprint, but the value for money is not that great.
Finau's Blueprint irons are equipped with Nippon Modus 3 Tour 120 TX shafts, which offer consistent performance and stability throughout his iron game.
Tony Finau's Wedges: Ping Glide 4.0 (50°, 56°), Titleist Vokey Design WedgeWorks Proto (60°)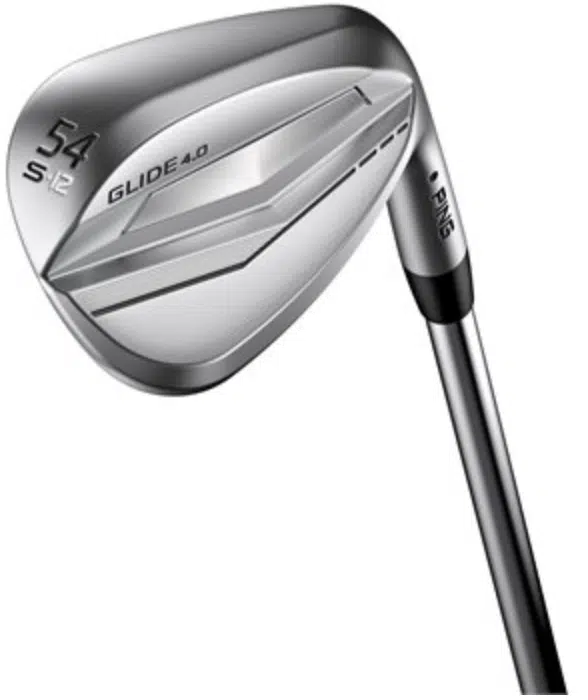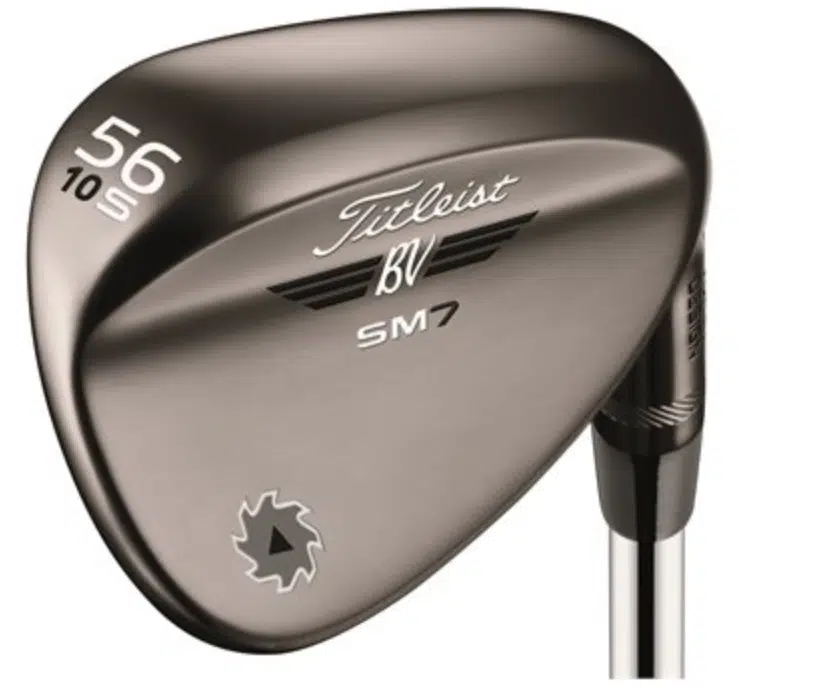 For his wedges, Finau employs a combination of Ping Glide 4.0 (50°-12, 56°-12) and Titleist Vokey Design WedgeWorks Proto (60T) to ensure maximum versatility around the greens. The Ping Glide 4.0 wedges feature a multi-material construction for optimal spin, control, and forgiveness.
There are four options to choose from: S = standard, W = wide, T = thin, and E = Eye2. The S grind is the most versatile of the line and a good option to choose if you're unsure which to get. We found it to produce very high levels of spin which is exactly what we expected given the reputation of the Ping Glide 3.0 line. Citing a reason to avoid is difficult as these wedges really are great. Perhaps the firm face may deter some interested buyers.
As for the Titleist Vokey Design WedgeWorks Proto, it too, offers a custom grind and bounce that suits Finau's unique short-game needs.
Tony Finau's Putter: Ping PLD Anser 2 Prototype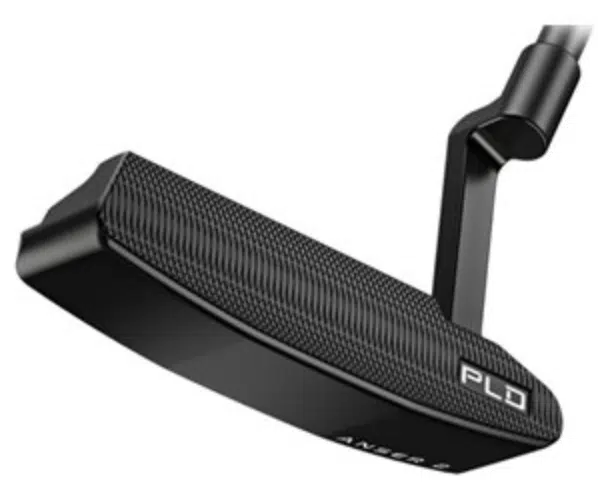 Finau's putter of choice is the Ping PLD Anser 2 Prototype, a classic blade design that provides excellent feel and consistency on the greens. The Anser 2 Prototype features a milled face and customizable weight options, allowing Finau to dial in his preferred feel and balance for improved putting performance.
While the changes from the Anser may not be immediately obvious given the similar form, it is slightly longer and narrower. It also has a bold white alignment aid which is a notable upgrade on its predecessor for most. However, traditionalists who prefer a minimal look may disagree.
Tony's putting has been a major factor in his success on tour. When you factor in his consistently high finishes, it's not surprising that Tony Finau's net worth is looking increasingly healthy.
Tony Finau's Golf Ball: Titleist Pro V1
Tony Finau relies on the Titleist Pro V1 golf ball, a popular choice among professionals for its exceptional distance, consistent flight, and soft feel. The Pro V1 provides outstanding greenside control, allowing Finau to maximize his scoring opportunities on the course.
The Pro V1 also produces a satisfying sound, and the thermoset urethane elastomer gives the ball a nice soft feel — a little softer than the Pro V1x. There are two drawbacks to be aware of with this ball. The first is the price. The Pro V1 is one of the most expensive balls you can get. Secondly, this ball is for low handicappers. You're better off purchasing a cheaper ball if you don't have a powerful swing.
To learn more about the Pro V1, check out our comparison, where we put it head-to-head against the Pro V1x.
Tony Finau's Shoes and Apparel: Nike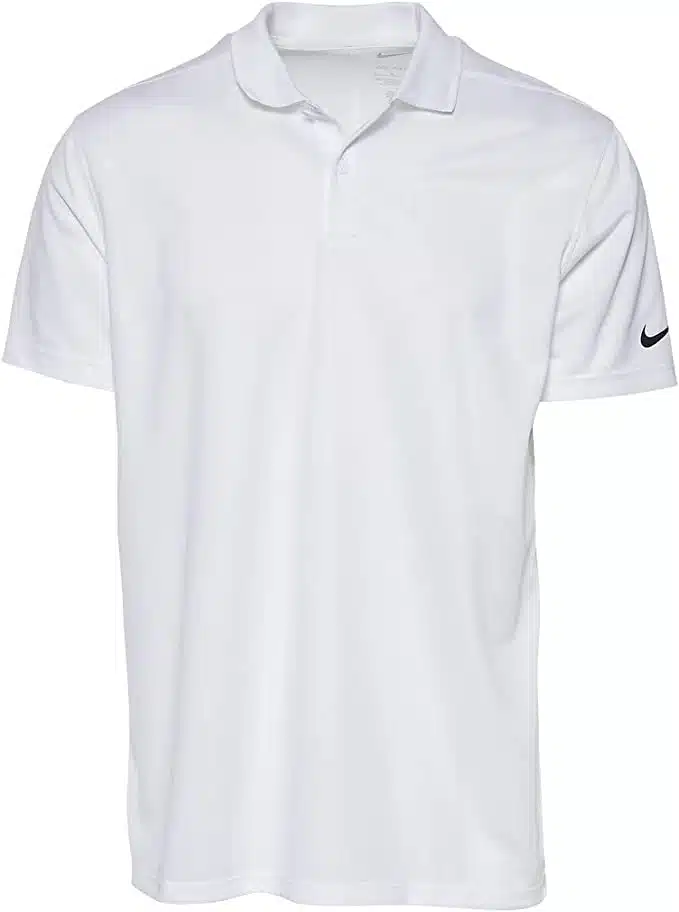 Tony Finau's sponsorship with Nike is a testament to his talent, hard work, and dedication to the game of golf. Nike is one of the most recognizable and influential names in the sports industry. The brand is known for supporting exceptional athletes who excel in their respective sports and embody the brand's values of innovation, inspiration, and perseverance.
Finau's partnership with Nike goes beyond just wearing the company's apparel and shoes on the golf course. As a Nike athlete, Finau represents the brand in various marketing campaigns, product launches, and promotional events.
In addition to providing Finau with cutting-edge apparel and footwear, Nike also offers invaluable resources and support to ensure his continued success on the PGA Tour.
Finau's sponsorship with Nike is mutually beneficial, as the brand gains visibility and credibility through its association with a rising star in the world of golf. Tony is a great ambassador that continues to do great work with his foundation.
Tony Finau WITB Approximate Costs
If you are interested in knowing what other top golfers have in their bags, you can enjoy the articles below.
Tony Finau WITB — Frequently Asked Questions
What Brand of Clubs Does Tony Finau Use?
Tony Finau's clubs are primarily from Ping, a respected brand in the golf industry. In addition to these clubs, Finau also uses a Callaway 3-wood, a Nike 3-iron, and a Titleist Vokey Design WedgeWorks Proto wedge. This combination of clubs allows Finau to maximize his performance on the golf course.
What Shaft Does Tony Finau Use in His Driver?
Tony Finau uses a Mitsubishi Diamana D+ Limited 70 TX shaft in his Ping G425 LST driver. This shaft is known for its stability, control, and efficient energy transfer, helping players like Finau achieve optimal performance off the tee. With this shaft, Tony can maximize his distance and accuracy.
Who Sponsors Tony Finau?
Tony Finau has several sponsors, including Ping, his primary golf club sponsor. Finau also has a sponsorship deal with Nike, which provides him with golf shoes and apparel. These sponsorships help support Finau's professional golf career while also promoting the brands associated with his success on the PGA Tour.
Final Thoughts
Tony Finau has established himself as a formidable competitor on the PGA Tour, and his choice of equipment has undoubtedly contributed to his success. By meticulously selecting clubs that complement his unique playing style, preferences, and skill set, Finau has optimized his performance on the golf course.
As an aspiring golfer, it's essential to understand that what works for a top player like Tony Finau may not necessarily be the best fit for you. However, analyzing Tony Finau's WITB can provide valuable insights into the equipment that could potentially improve your own game. Remember that experimentation and personalization are key aspects of finding the right clubs and gear to help you reach your full potential on the golf course.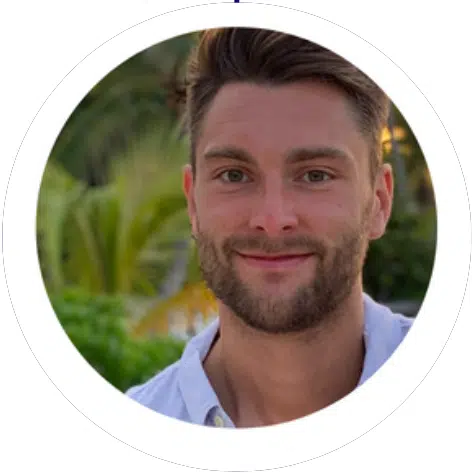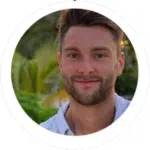 Sam has been playing golf for over 20 years and founded Impact Golfer. As a teenager, he discovered his love for the game using his grandad's clubs, including a wooden driver! As a golf obsessive, Sam plays whenever possible: regularly competing in matchplay with his friends and in tournaments at his local club. Fortunate to have a close friend who is a club pro– he has tested almost every type of equipment on the market (no freebies yet).