Known for his numerous victories, including 12 on the PGA Tour and the 2007 Masters, Zach Johnson is a force to be reckoned with.
So, here's Zach Johnson's WITB: Zach Johnson uses the PXG 0811 driver, TaylorMade M6 fairway wood, PXG 0317 X Gen 2 hybrid, PXG 0311T Gen 5 irons, PXG 0311T Sugar Daddy wedges and the PXG Proto 5.18 putter. He also uses Titleist Pro V1x balls, Golf Pride Tour Velvet grips, FootJoy shoes, and Ralph Lauren apparel.
While his skill is undeniable, it's certainly helped by the right equipment. The wrong equipment for you can hinder your performance, so why not consider adding one of Johnson's favorites to your bag?
Keep reading to see what's in Zach Johnson's bag and how he uses them to enhance his performance.
Zach Johnson WITB in 2023
Here's a quick table of the WITB for Zach Johnson in 2023. Look at the table below, and we'll dive into all of Zach Johnson's new clubs and the ones he's kept.
Zach Johnson's Driver – PXG 0811 XF
Zach Johnson's driver of choice is the PXG 0811 XF Gen 4 driver, which is somewhat unique and he's the only top tour player using one as a preferred driver. This is despite being a fully adjustable and customizable piece that is very forgiving and can hit with great distance. It's probably one of the most forgiving out of the batch, yet it's underrepresented.
The sound of impact is slightly metallic but still great, and it offers a relatively heavy weight in the hand. However, you do sacrifice a few yards when using the XF over the other Gen 4 models. It produces a bit more spin. It's particularly good for high-handicap players, new golfers, and seniors.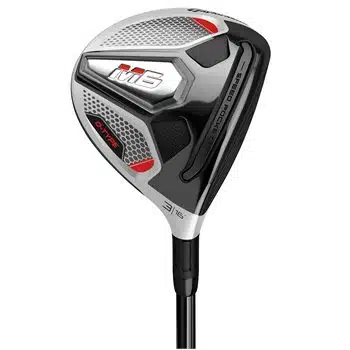 Like his decision to use the PGX 0811 XF, Johnson's choice of the TaylorMade M6 is also somewhat unconventional. While other players have used this club in the past, Johnson was the only pro using it as of March 2022, and it's been in his bag since at least 2019. Designed with both forgiveness and performance in mind, it rewards players with fast ball speeds and long carries. However, it's also somewhat expensive, especially when considering that it's not very adjustable. Overall, it's quite comparable to the previous M4.
While expensive, it is easy to use and is suitable for a range of skill levels, making it a versatile pick for those looking to get more serious in the game.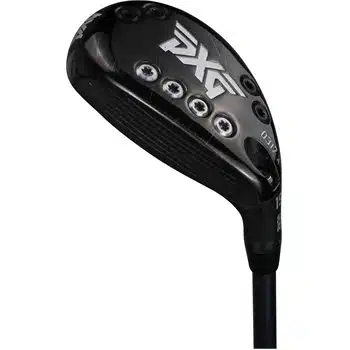 Johnson has carried the PXG 0317 X Gen 2 in 19- and 22 degree lofts since at least 2019. Featuring a carbon fiber crown with variable thickness, it yields faster ball speeds consistently. It also provides an outstanding and consistent distance with minimal curve. I love its consistency, especially since I didn't seem to give up any distance. This particular club is easy to use but comes at a pretty hefty cost. It's quite an expensive club, which may be a barrier to newer golfers, but in my experience, it was worth the cost.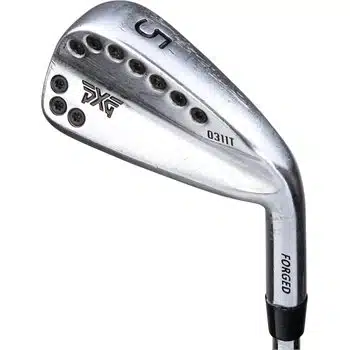 True to his preference for PXG equipment, Johnson reaches for the PXG 0311T Gen 5 set when it's time to bring out the irons, and who can blame him? They look great and perform even better. While this is a compact set, these irons are still very forgiving, featuring precision weighting technology on the back of the club head.
However, true to the PXG brand, they aren't the most affordable options. Even considering that, though, these irons' performance are a true testament to the company's innovation and dedication to creating high-performance equipment. They're quite accommodating and suitable for less skilled golfers still looking to consistently make contact with the ball.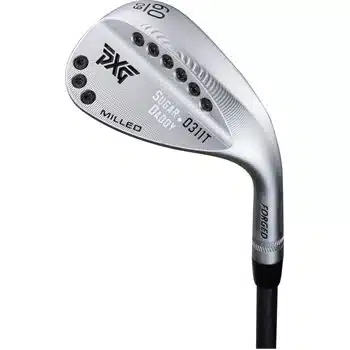 PXG advertises the Sugar Daddy as a "one-size-fits-all, Jack-of-all-trades" wedge featuring a moderate initial angle and a blended sole design. It's highly versatile and can be used in turf and sand conditions, so golfers can use it practically anywhere. It's a good pick for a golfer like Zach Johnson, who's had it in his bag since 2018.
A common con with the PXG brand is the price, and that's certainly the case here as well. However, I think the price for such an impressive wedge is more than justifiable, especially if you enjoy the full-face grooves.
Zach Johnson's Putter – PXG Proto 5.18
One of the best features of Zach Johnson's putter of choice is its hyper-adjustability. Even better, it has a sleek, attractive, and compact look. It's got a fantastic feel, with a quiet impact and great feedback. I've found it easy to swing and aim, producing fantastic speed with low spin. The adjustability of it, however, allows users to completely customize their experience.
The adjustability comes at a steep price, but it is worth it. It's suitable for those with downward attack angles, but the price may be a point of contention for players who don't want to invest so much at the moment.
The Titleist Pro V1 ball is fantastic, even in the wind, and it's no wonder it's Zach Johnson's ball of choice. With excellent distance and stopping power when hit into the greens, it's easy to work with.
However, the newest iteration of the balls in 2023 isn't as soft as the Pro V1, which may sway some players. The Pro V1x is designed to spin more and launch higher, especially with irons and wedges, making it suitable for those with slower swing speeds.
Zach Johnson is fond of the Golf Pride Tour Velvet, which offer a comfortable grip and are one of the most popular options used by pros. Using a rubber-blend compound and a computer-generated non-slip surface, they work well in nearly any setting. They feel great with good feedback and vibration dampening, making them a suitable choice that's easy on the hands without sacrificing control.
Zach Johnson's Shoes – FootJoy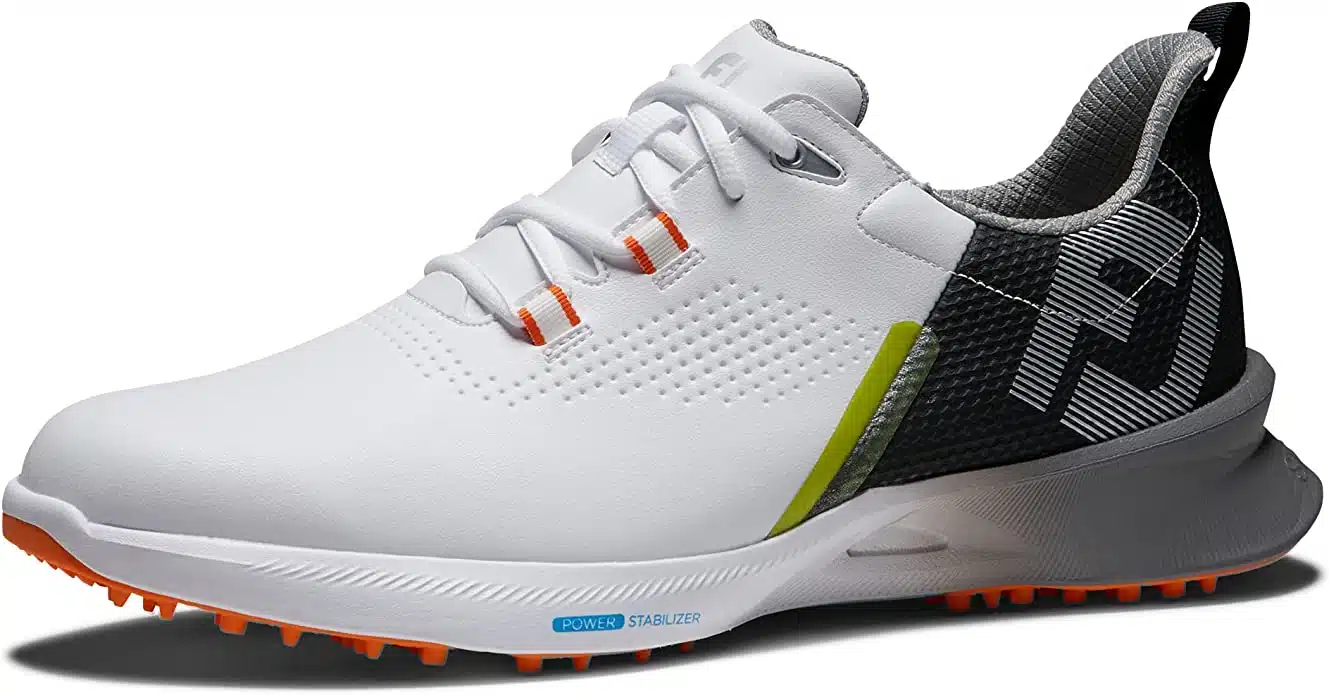 Zach Johnson can regularly be spotted sporting FootJoy shoes, which are extremely popular choices for golfers considering they're one of the world's most popular golf shoe brands. Comfortable, durable, and supportive, this brand makes both spiked and spikeless shoes that are some of the best money can buy. Numerous professionals wear FootJoy on the PGA Tour, and many casual golfers also reach for them.
Zach Johnson's Apparel – Ralph Lauren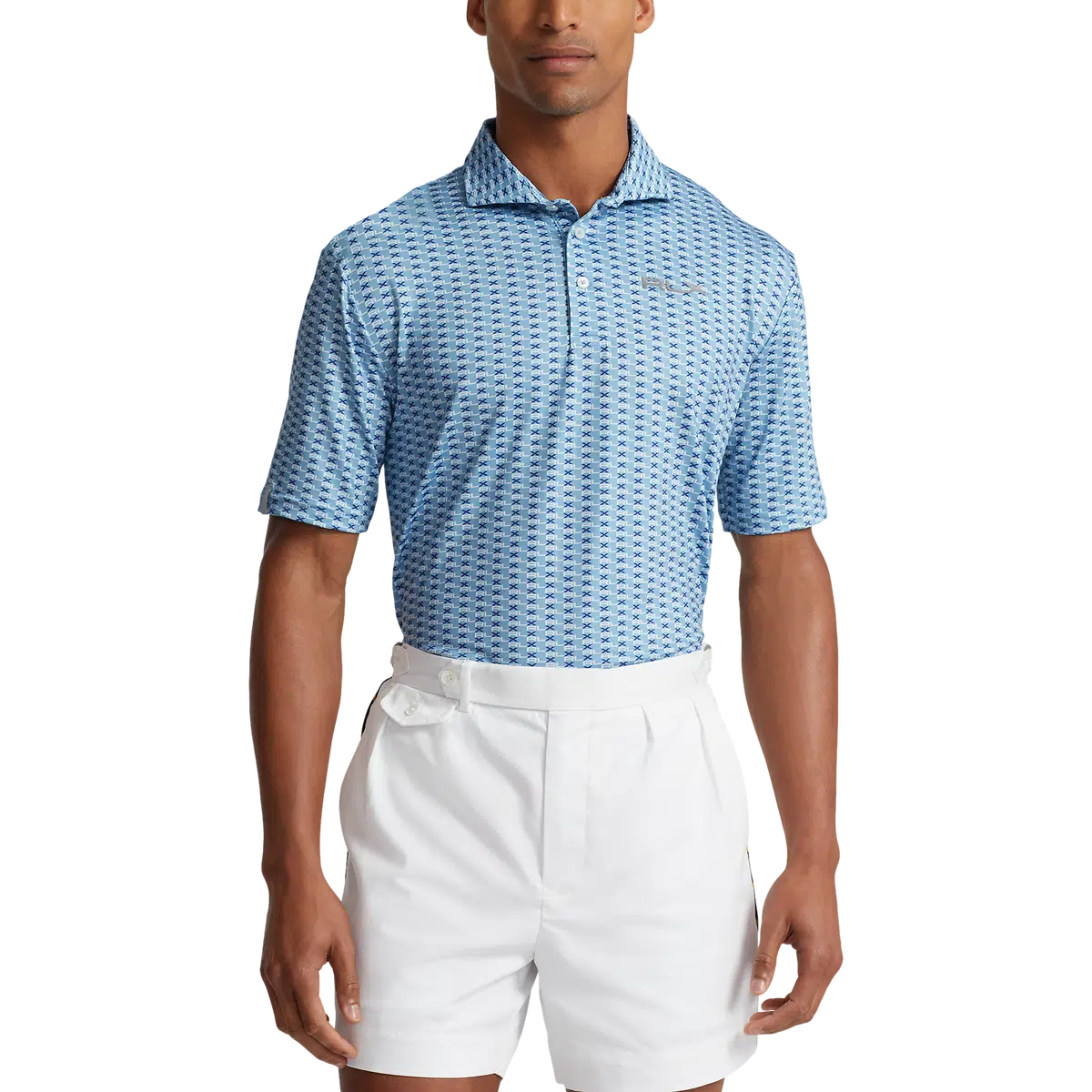 Zach Johnson sported Ralph Lauren at the 2023 Masters. As a Ralph Lauren ambassador, he's frequently seen in the brand, and it's easy to understand why. The polos are stretchy, comfortable and lightweight with numerous fits and designs. It's a bit on the pricey side, but golfers, professional or casual, can enjoy the comfort provided.
How Much Does Zach Johnson's Bag Cost?
Overall, getting a bag like Zach Johnson's isn't as expensive as it is compared to other golfers, costing nearly $1,350 before tax or shipping, and doesn't account for a putter, as his putter of choice is not currently available.
FAQ
What Kind of Clubs Does Zack Johnson Use?
Zach Johnson appears to favor PXG clubs, with the vast majority of his bag comprising of this brand. However, he also has a TaylorMade M6 3-wood in the mix.
What Irons Does Zach Johnson Use?
Zach Johnson uses the PXG 0311 T Gen 5 Irons.
Final Thoughts
Zach Johnson's WITB combines versatility and adjustability with precision, and it's certainly been working for him. From the Masters to the PGA Tour, he's brought his trusty PXG and TaylorMade clubs and performed impressively.
However, while many of these clubs are somewhat accessible for the average golfer, they're also more expensive. Hobbyists and casual golfers can save money by turning to brands such as Callaway and Wilson for an experience they'll still enjoy at a more affordable price point.
Nick Lomas is the founder of GolfSpan, an avid golfer, not quite a pro but has over 15-years of experience playing and coaching golfers from all over the world. His mission is to bring the golfing community a better experience then it comes to choosing the right golf gear, and finding the right set up for your game.