Nashville boasts a population of over 600,000 residents, and with that population, you can expect some great golf courses in Nashville. Most gave it the title of "Music City USA," but this city offers a little of something for everyone, including golfers. You can find a few great places for some Nashville golf.
6 Best Golf Courses in Nashville
1. Greystone Golf Club—Best Layout
Rating: 4.7 Stars out of 5
This is one of those golf courses near Nashville, TN. Remember that you need to drive a bit out of Nashville, but you won't regret what you find. The price is good for a round and has a good overall layout.
A couple of the holes here have a bit of a slope, but they keep the greens in good shape. When you swing a club here, remember that you will need precision if you want to perform well. This course has some blindspot on it, but this helped make it even more unique.
You see a lot of elevation changes here, and the picturesque landscape will leave you wanting more. The back nine holes will especially leave you challenged.
2. Gaylord Springs Golf Links—Most Scenic Golf Course
Rating: 4.5 Stars out of 5
Sitting 10 minutes from the Nashville International Airport, three-time major champion Larry Nelson designed the Gaylord Springs Golf Links course. The golf course plays along the Cumberland River, and just about every hole that you play here will run from north to south. This is where you would go if you wanted to play in the traditional Scottish links style of golf, and at the same time, it's the best golf in Nashville.
Most golfers recognize this one as the best public course in Nashville with a good challenge for golfers of every skill level. The breathtaking natural surroundings make this one of the most beautiful golf courses in Nashville as well.
Related article: How Much Does It Cost to Build a Golf Course?
3. Hermitage Golf Course—Best Public Golf Course
Rating: 4.7 Stars out of 5
Voted as the number one public golf course in Nashville, the Hermitage Golf Course trails through over 300 acres of natural Tennessee landscape. They maintain this course well with good fairways and good greens. Most would say that this one outcompetes most of the other public golf courses in Nashville.
They made this course in the championship style that will challenge you in your golf play. While this might be an expensive golf course, they priced it correctly. The scenery on this course is unmatched, and it will leave you challenged throughout the play.
This course has a great atmosphere with friendly staff. The pace of the gameplay is good, too, because, with some courses, you will feel rushed, but this one lets you kick back and relax on the course. Once you finish a round, you can chill at the clubhouse, which has a grill. It's one of the top golf courses in Nashville for all those reasons.
4. Nashboro Golf Club—Best Course for Beginners
Rating: 3.5 Stars out of 5
The layout of this course distinguishes it from all the other courses, and it is a fun play throughout the full 18 holes. Especially come here if you're a veteran, police officer or firefighter since you can play for free on Tuesdays if you walk the course. The course here is awesome, and the carts are great as well.
The greens here are beautiful and well maintained and roll true. You will be hard-pressed to find a better deal because many of the golf courses in Nashville are private. The Nashboro Golf Club gives you a cheaper option as one of Nashville's best public golf courses.
This course gives you a backwoods setting with lots of trees and wildlife. Overall, this course is easy but offers some challenging holes. You might especially come here as a beginner because the lower price and ease make this a perfect choice.
5. Harpeth Hills Golf Course—Best Overall Value Course
Rating: 4.1 Stars out of 5
The lowest-priced golf course in Nashville, the Harpeth Hills Golf Course, leaves you with abundant beauty even with the lower green fees. This is the municipal course and a wonderful course for the public. One person called this the toughest municipal course in Davidson County.
At the tee boxes, you will find that they all offer you a great view, and the course seems to be quite a bit even for the price. You would call this one the best value in the Nashville area. The greens here are several years old, and they roll well.
Related article: Most Expensive Golf Courses by Green Fees
6. McCabe Golf Course—Best Budget Course
Rating: 4.2 Stars out of 5
Offering 27 holes, the McCabe Golf Course is another one of the inexpensive options available for golf in Nashville. The course here is good quality and playable with a great layout. This may not be the prettiest course on this list, but what can you expect for the price? This is the perfect place to practice at the driving range without feeling self-conscious.
Getting a tee time here can sometimes prove difficult, which says something about how high in demand it has become to play here. The greens remain in outstanding condition despite how much play the course sees. This is one of Nashville's most popular golf courses due to its lower price.
Many new and inexperienced golfers drive to this course to play a round, and it's one of the best golf courses in Nashville for those just getting started.
FAQs
How Much Does It Cost to Golf in Nashville?
For the golf courses in Nashville, you can expect to pay anywhere from $15 to $100 for a round of golf. How much you pay will depend on the golf course that you play on. There are plenty of inexpensive choices if you want to play golf for a lower price.
Is Nashville a Good Golf Destination?
One of the benefits of Nashville for golf is that you can play here year-round, but this city does have more limitations for where you can play compared to cities like Houston, Las Vegas or Hilton Head. A lot of the best courses here are private, making it difficult for you to play on the best courses in Nashville without paying for a more expensive country club membership.
Can You Play Golf Year-Round in Nashville?
Because of no snow on the ground in Nashville, golf remains a year-round sport in the city and the state of Tennessee. While you may not think of it as the ideal golf location, it does still give you plenty of options that you can play on here.
Related article: How Many Golf Courses in the US?
Conclusion
This highlights the best golf courses in Nashville. You do have several good choices here, and the golf isn't overly expensive, unlike in other cities like Las Vegas where the courses are great, but the prices make them harder to play on. Nashville has great food, entertainment, and great golf too. You can find plenty of great Nashville golf courses to play on.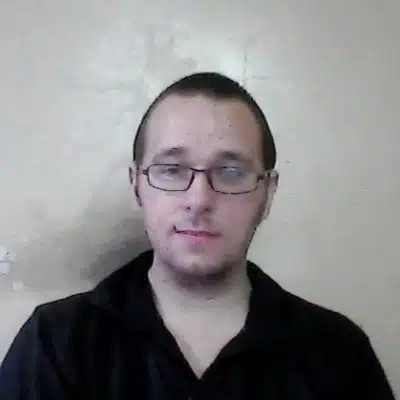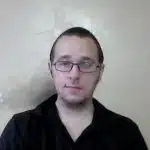 Matt
travels the world as a professional writer and blogger trying out different golf courses in exotic spots like the Philippines. He loves the challenge and tranquility in the sport of golf. Golf, for him, is a way of relaxing and enjoying life.