One thing is for sure about Bryson DeChambeau. Regardless if you love or hate him, he has been a very talked-about figure in golf over the past several years.
From his unique swing, use of single-length irons, and arm lock putting style, Bryson has definitely turned heads in his approach to the game.
In recent years, his quest for speed and distance has really shined a light on him. However, what has created the most buzz has been his method of reaching the heights he has.
So what is Bryson DeChambeau's longest drive? While competing in "The Match" exhibition event in 2021, Bryson hit an astonishing 480 yards on the 777-yard, par five eighth hole at Moonlight Basin in Montana. His average drives are around 320 yards. For reference, the longest drive ever recorded was 515 yards, hit by professional golfer Mike Austin in 1974.
In this article, I will take a look at Bryson's journey in looking to hit bombs. First, you will learn about his unique approach and how it has changed recently. Next, you'll discover how he has used technology during his pursuit. And Lastly, I'll briefly examine the science of hitting long drives, according to Bryson.
Bryson DeChambeau's Longest Drives: Overview
Bryson DeChambeau was in an odd place in 2021 and 2022. He was that unique cross-over golfer that played professionally on the PGA Tour (until last year's departure for the LIV Tour) and competed in the world of professional long-drive competition.
In fact, in the 2022 Professional Long Drive World Championships, Bryson almost did the unthinkable in winning the whole thing! He finished runner-up to champion Martin Borgmeier. Bryson's 406-yard drive in the finals fell 15 yards short of Borgmeier's 426-yard bomb.
But this falls way short of his best. To date, Bryson DeChambeau's farthest driver is 480 yards, achieved at the Moonlight Basin course in 2021.
Here are some of Bryson's DeChambeau's Longest Drives on the PGA Tour:
| | | | | |
| --- | --- | --- | --- | --- |
| Length | Course | Hole | Date | Event |
| 480 yards | Moonlight Basin | 8th | 2021 | The Match |
| 428 yards | TPC River Highlands | 10th hole | 2020 | Travelers Championship |
| 423 yards | Muirfield Village | 1st hole | 2020 | Memorial |
| 417 yards | Whistling Straits | 5th hole | 2021 | Ryder Cup |
| 414 yards | Kapalua Resort's Plantation Course | 12th hole | 2021 | Sentry |
| 406 yards | Muirfield Village | 17th hole | 2020 | Memorial |
| 403 yards | Kapalua Resort's Plantation Course | 12th hole | 2022 | Sentry |
| 402 yards | Wynn Golf Club | 12th hole | 2021 | The Match |
Bryson DeChambeau's Average Drives and Performance
Bryson DeChambeau's driver distance average in the 2019 – 2020 season was 322.1, ranking first on tour. In the 2020 – 2021 season, he averaged 323.7, again ranking first. But what was Bryson DeChambeau's driving distance in 2021 – 2022? It was actually marginally lower at 319.3; however, his departure to LIV in the middle of 2022 made him ineligible for stat rankings.
Bryson is more than just a long drive master though; he is also an 8-time PGA Tour winner and major champion.
His pursuit of hitting for distance came into the picture in late 2019. As the chart below shows, he was winning on the PGA Tour before starting his speed and distance training.
| | | | |
| --- | --- | --- | --- |
| Win # | Year | Event | To Par |
| 1 | 2017 | John Deere Classic | -18 |
| 2 | 2018 | Memorial Tournament | -15 |
| 3 | 2018 | The Northern Trust | -18 |
| 4 | 2018 | Dell Technologies Championship | -16 |
| 5 | 2018 | Shriners Hospitals for Children Open | -21 |
| 6 | 2020 | Rocket Mortgage Classic | -23 |
| 7 | 2020 | U.S. Open | -6 |
| 8 | 2021 | Arnold Palmer Invitational | -11 |
It's hard to say if his pursuit of speed and distance made him a better overall golfer or not. He had 5 wins prior to adding 40 pounds of bulk in late 2019 through mid-2020. In fact, his best season was in 2018, when he achieved four fantastic wins.
After his bulk-up and power game came into the picture, Bryson won three times, including the 2020 U.S. Open, his first and only major championship. With that win, he became part of an elite group, including Jack Nicklaus and Tiger Woods. The three are the only men to win the NCAA Individual Championship, the U.S. Amateur, and the U.S. Open during a career.
In the summer of 2022, after previously pledging his allegiance to the PGA Tour earlier in the year, Bryson defected to the LIV Golf Tour.
Between his use of single-length clubs, his power game, and his new putting technique with the arm lock, we will never get to see his true potential on the PGA Tour. And that's a real shame.
Bryson DeChambeau's Approach to Driving
In late 2019, Bryson began a quest to gain distance. To do so, he started working on his body and trying to get as big as possible.
Bryson felt that adding muscle mass and working hard on speed training could increase his swing speed, allowing him to hit the ball farther. He added 20 pounds before the tour's break due to the COVID-19 pandemic, and another 20 during the break. When the tour started back up after COVID, Bryson rocketed to the lead in driving distance.
Bryson has always been known as a player that tinkers with his game. He dives fully into unique and different ways to try and gain an advantage on the course.
During his journey, beyond the physical changes, he was seen continuously on social media and YouTube trying to make strides in his ball speed. This created a buzz with that metric in golf.
We now hear about players' ball speed numbers all the time in today's game.
DeChambeau's Fitness and Strength Training
As noted, Bryson put on 40 pounds of mass during his journey and achieved that through training and diet.
It has been a fascinating process to watch, especially with Bryson being so candid and open about the process he has gone through. The video below is Bryson running through the physical training he did during this transformation.
With Greg Roskopf of Muscle Activation Techniques as the lead, Bryson went through extensive testing to measure his current thresholds and then pushed to make massive gains throughout the process.
From a food standpoint, Bryson was on an insane diet that saw massive intakes of protein and eating at a protein-to-carbs ratio of 2 to 1.
Interestingly enough, as the video above shows, Bryson has done a complete 180, dropped 20 pounds, and gotten shredded over the past few months.
Below is a look at Bryson's shape as of late 2022. He appears to have lost even more weight since this time.
View this post on Instagram

As mentioned, DeChambeau is not afraid to tinker and try new things. However, his latest approach was almost out of necessity after injuries over the past year. Bryson does not believe that his previous pathway, which consisted of bulking up, was wrong, but he wants to travel this new journey to help prevent future injuries.
DeChambeau's Use of Technology and the Science Behind His Long Drives
Like many of today's top stars, Bryson uses technology extensively to track his progress. His go-to is the Foresight Sports GCQuad. However, he also uses the FlightScope X3, Mevo+, and Trackman.
In his late 2019 through 2022 journey, Bryson was working off the idea of his mass being part of the equation, and it seemed to offer results. However, as he shares in the video below, it's not all about speed but how much force you can put into the handle.
The "Scientist" Bryson breaks it down below:
Frequently Asked Questions
What Is the Longest Drive Ever Recorded in Professional Golf?
The official longest drive in professional golf is 515 yards, hit by professional golfer Mike Austin in 1974. However, there was an unofficial bomb that went 787 yards on the 3rd hole at Oak Hills Golf Club in San Antonio, TX, at the Texas Open in 1992. Carl Cooper's ridiculous feat was cart path aided… several times.
How Fast Does Bryson DeChambeau Swing His Driver?
Bryson DeChambeau's average swing speed is somewhere between 130 and 135 mph. In the 2021 PGA Tour season, he averaged 133 mph. That was 19 mph faster than the average swing speed on the PGA Tour that season.
What Is the Impact of DeChambeau's Long Drives on His Accuracy and Other Aspects of His Game?
In his last PGA Tour season before going to LIV, DeChambeau averaged around 52% fairways hit in regulation; however, that put him way down the list in that stat category. Despite this, he still ranked first in strokes gained driving — it's clear the rest of his game makes up for lower accuracy off the tee.
How Far Does Bryson Drive?
Bryson DeChambeau's driver distance average sits between 319 and 324 yards. However, his max drive dwarfs these figures. The longest drive he has hit is a staggering 480 yards. He hit this incredible drive during the Match exhibition event back in 2021.
Summing It All Up
Bryson has become a very polarizing figure in golf over the years. He has raised many eyebrows, from his approach to the game to his departure from the PGA Tour for LIV.
However, one thing you cannot take away from DeChambeau is his willingness to try new things and reinvent himself as he deems fit.
Bryson has always been an open and charismatic figure in golf. By doing things his way, he has created new avenues for golfers to see the game, especially how it relates to hitting the driver. By following a strict diet and training plan, DeChambeau was able to bulk up and hit new highs with his driver. Bryson DeChambeau's longest drive is 480 yards, which falls only 35 yards short of the record.
Want to learn more about DeChambeau? Check out our WITB post and our write-up on his net worth.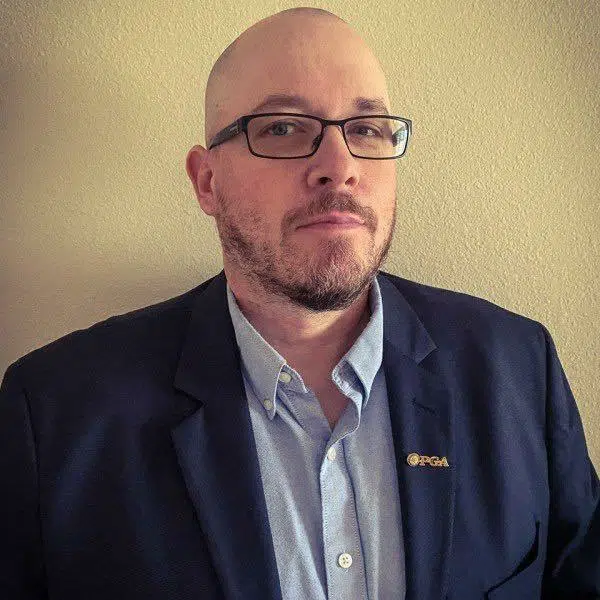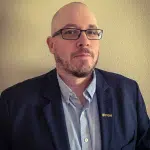 PGA Professional Brendon Elliott is the founder of Little Linksters, LLC, and its nonprofit arm, the Little Linksters Association for Junior Golf Development. He is the winner of 25+ prestigious industry honors, including the 2017 PGA National Youth Player Development award. Brendon is a respected coach, businessman, writer, and golf industry expert.