Introducing the Titleist TruFeel golf ball, a game-changer that might just be the perfect addition to your golf bag. As a passionate golfer constantly looking for new gear to improve my game, I was thrilled to try out the 2022 Titleist TruFeel ball, one of the best Titleist golf balls.
This ball has been designed with an impressive blend of innovative technology and unique features that made me appreciate its presence on the green.
Here's a quick Titleist TruFeel review: The Titleist TruFeel golf ball offers an exceptional blend of distance, control, and a soft feel, making it an ideal choice for golfers desiring performance without a premium price tag. Due to its low compression, it's suited for golfers with slower swing speeds.
However, that doesn't paint the full picture. Consider reading this Titleist TruFeel review in its entirety to find out if this ball is right for you.
Titleist TruFeel Review: Overview
Pros
Impressive distance: Thanks to its notably large, low-compression core measuring 1.600 inches, the TruFeel significantly enhances ball speed, improving overall distance.
Controlled spin and trajectory: The reformulated spherically-tiled 376-dimple design cover effectively manages spin, promoting a higher ball flight without compromising distance.
Soft feel and greenside control: The TruFeel's softer touch upon impact is a definite advantage for players who favor this feel. Moreover, it provides excellent greenside control, especially during chip and pitch shots.
Durability: Despite its soft feel, the TruFeel demonstrates commendable durability, maintaining its performance integrity over multiple rounds.
Visual appeal and alignment aid: Available in white, yellow, and matte red, the TruFeel offers aesthetic variety. Its distinctive side stamp design is visually pleasing and aids in better alignment during putting.
Cons
Soft feel not for everyone: While the softer feel is a pro for many golfers, those who prefer a firmer feel may find the TruFeel a bit too soft for their liking.
Spin control on full shots: While the TruFeel controls spin effectively, golfers who naturally generate high spin on their shots might prefer a ball that offers a lower spin rate on full shots.
| | |
| --- | --- |
| Specification | Description |
| Price | $25 per dozen |
| Construction | 2-piece ball |
| Core | Noticeably larger and low compression core (1.600 inches) |
| Cover | Reformulated spherically-tiled 376-dimple design |
| Compression | Moderate compression |
| Spin | Provides proper spin for enhanced distance and control |
| Feel | Soft feel |
| Alignment Aid | New side stamp design inspired by popular alignment aid |
Rating: 4.5 out of 5 stars
The Titleist TruFeel Golf Ball: Who's It Best For/Not For?
As someone who's tested the TruFeel extensively, I can confidently say that it's an excellent choice for golfers with slow to moderate swing speeds. With its low compression and two-piece construction, it promises good distance and a soft feel, which is exactly what this category of golfers often looks for.
However, it might not be the best fit for golfers with faster swing speeds. If you're a player who can consistently generate swing speeds above 95 mph, you might want to look into balls designed to optimize performance at these higher speeds, like the Titleist Pro V1 or Pro V1x.
The TruFeel is an ideal choice for golfers seeking value, feel, and consistent distance without breaking the bank. I'm convinced that it has a strong potential market, especially among mid to high handicappers and those with slower swing speeds.
Why You Should Trust Us
Our team spends thousands of hours trying out and researching golf equipment to help you take your game to the next level. Here's our product review process.
We can bring these reviews to you through the small commissions we earn if you buy through the links below.
How We Reviewed This Product
Golfspan only shares equipment and brands we trust.
I'm a PGA-certified golfer and instructor, and I thoroughly researched and evaluated the Titleist TruFeel golf ball. Then an editor reviewed and fact-checked the review. Finally, we conduct regular content audits to update and revise our reviews to ensure you receive the latest information.
When researching this review, we considered these criteria:
Cost
Launch
Speed
Spin
Feel
Distance
Accuracy
Features and Specifications — Titleist TruFeel Golf Balls Review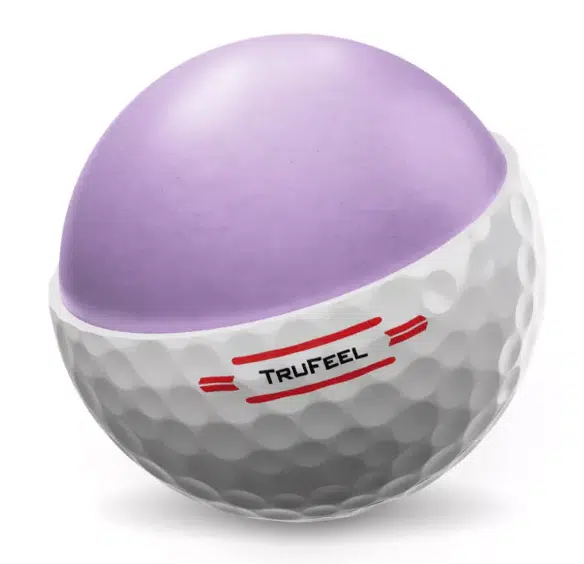 The Titleist TruFeel golf balls are carefully constructed to balance distance, feel, and control. Its features and specifications have been meticulously designed to address the specific needs of golfers who are seeking quality performance without the premium price tag.
Core Construction
The heart of the TruFeel golf ball is a noticeably larger core than most with a diameter of 1.600 inches. This core is known for its low compression rating. Essentially, it means that it's softer than the cores found in many other golf balls on the market. This soft, large core contributes to the ball's distinctively soft feel and supports increased speed, enhancing the potential distance that can be achieved with each swing.
Cover and Dimple Pattern
The TruFeel features a reformulated spherically-tiled 376-dimple design cover. This well-thought-out design helps balance the golf ball's spin to optimize distance without compromising the soft feel that many golfers desire.
In addition, this cover design aids in providing control around the greens, an aspect that many golfers appreciate.
The dimple pattern on the ball also plays a crucial role in the ball's aerodynamics. It's designed to help maintain a high and consistent trajectory, leading to more stable flight, regardless of wind conditions.
Alignment Aid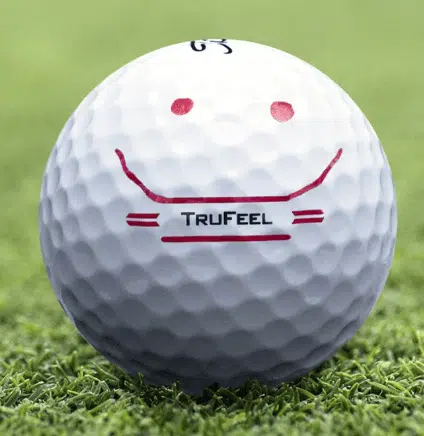 An interesting aspect of the TruFeel golf ball is its new side stamp design. This design was inspired by the most popular alignment aid chosen through the My Titleist customizer on the Titleist website. Such an alignment aid can significantly help golfers with putting and other precision shots, improving overall accuracy.
Manufacturing Process
Titleist has invested significantly in upgrading its manufacturing processes, especially at its Ball Plant 2. This has involved rewriting software, updating equipment, and re-designing cup geometry to better control the material flow during manufacturing. These improvements have been essential to produce a ball with a larger, softer core and still maintain a high level of consistency in its performance.
Availability and Pricing
The new TruFeel golf ball is available in white, yellow, and matte red. This ball offers excellent value, priced at $25 per dozen. The affordability, combined with its feature set, makes it a popular choice among golfers seeking Titleist quality at a lower price point.
Performance of the Titleist TruFeel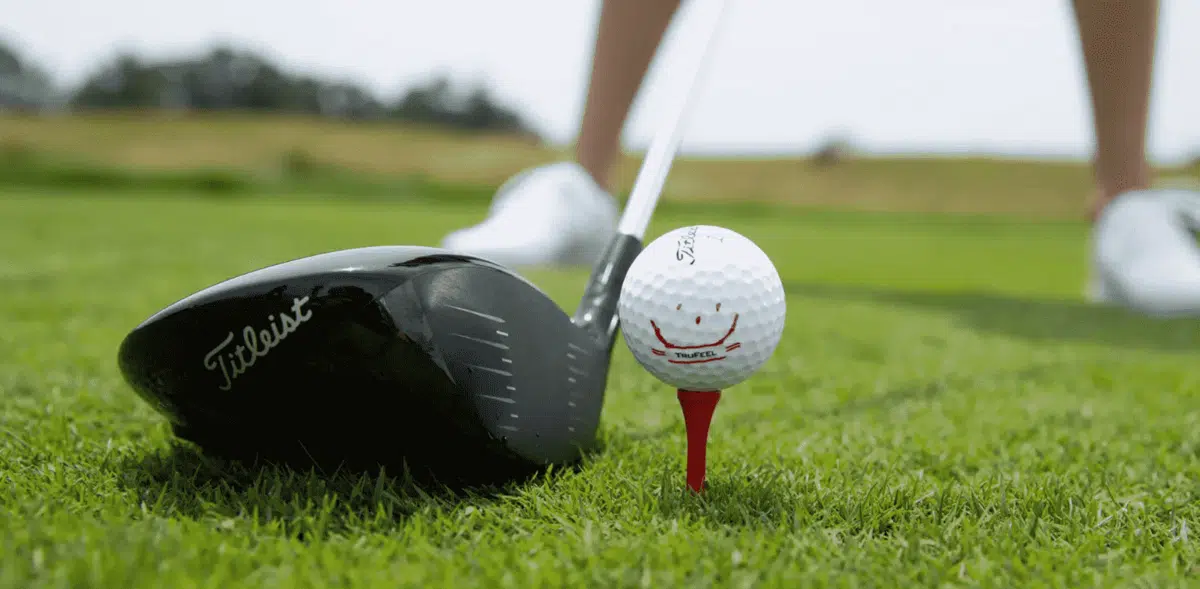 Distance and Speed
The Titleist TruFeel golf ball stands out in its delivery of impressive distance, mainly due to its significantly larger, low-compression core measuring 1.600 inches.
This sizeable core contributes to increased ball speed, a critical factor in achieving long drives. During our tests, the TruFeel consistently displayed increased distance across various shots, from drives to long irons.
Spin, Control, and Trajectory
Managing the spin rate is an important balance to strike in any golf ball design. Higher ball speeds often lead to increased spin, which, if not controlled, can decrease distance and accuracy. The TruFeel, however, maintains controlled spin thanks to its reformulated spherically-tiled 376-dimple design cover.
This cover not only aids in balancing spin but also promotes a higher trajectory, making it particularly effective for golfers who seek to maximize their loft.
Feel and Greenside Control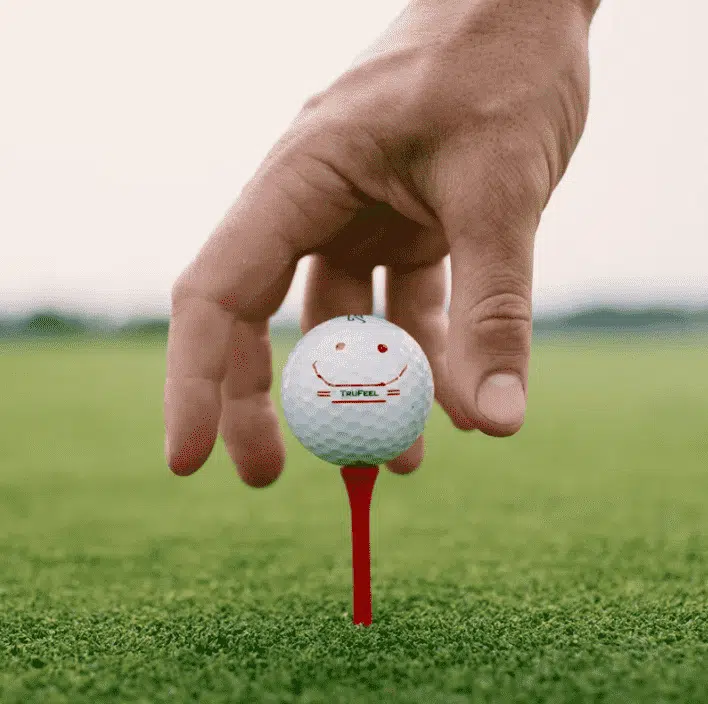 As its name suggests, the TruFeel excels in delivering a softer feel, a characteristic that appeals to many golfers who prefer a gentler impact response. This soft feel, however, does not sacrifice performance around the greens.
The TruFeel demonstrated commendable greenside control during testing, effectively managing delicate chip and pitch shots. This control can be largely attributed to the soft cover, which offers a great feel without compromising on distance or spin control.
Durability
Despite its soft feel, the TruFeel exhibits excellent durability. Its reformulated cover withstands the rigors of repeated impacts, offering high resistance to scuffs and cuts. Over multiple rounds of testing, the TruFeel maintained its integrity and performance, underscoring its suitability for golfers who seek a resilient yet high-performing ball.
Visual Appeal and Alignment
Aesthetically, the TruFeel comes in various colors: white, yellow, and matte red – adding a visual dimension to its performance characteristics. Additionally, the TruFeel features a distinctive side stamp design inspired by a popular alignment aid on Titleist's website.
This added feature, while subtle, proved helpful during testing for enhancing alignment and improving putting accuracy.
Titleist TruFeel Reviews: Alternatives
Looking beyond TruFeel, there's an array of other golf balls in the market that you might want to consider. Each comes with its own strengths and may appeal to different types of golfers.
Bridgestone e6 Golf Ball
The first contender that springs to mind is the Bridgestone e6 golf ball. Known for its low spin, soft feel, and straight distance, it's a suitable choice for mid-handicappers who value a soft feel but don't want to sacrifice distance.
It uses a three-piece construction and has a low Titleist TruFeel compression rating, making it excellent for golfers with moderate swing speeds.
Srixon Soft Feel Golf Ball
Another noteworthy alternative is the Srixon Soft Feel golf ball. It lives up to its name, providing an ultra-soft feel, but what really stands out is its 338-speed dimple pattern which reduces drag and improves lift for maximum distance.
This ball suits a wide range of players, especially those with slower swing speeds.
Callaway Supersoft Golf Ball
Finally, the Callaway Supersoft golf ball is worth a mention. This two-piece ball is very soft and resembles the Titleist TruFeel golf ball's compression, promoting a high launch and low spin for impressive distance. Moreover, it also features Callaway's HEX Aerodynamics which reduces drag and enhances lift for longer carry and total distance.
Each of these alternatives has its own unique selling points, but none quite manages to bring together the same balance of distance, control, and feel that I experienced when playing with the Titleist TruFeel golf ball. The harmonious blend of these characteristics really sets the TruFeel apart.
Frequently Asked Questions
What Is the Slow Swing Speed for Titleist TruFeel?
The Titleist TruFeel golf ball is engineered to perform optimally at slower swing speeds, typically below 95 mph. The ball is designed with a low-compression core that works well with slower swing speeds, facilitating a higher launch, soft feel, and increased carry distance.
What Compression Does Titleist TruFeel Use?
Titleist has not publicly disclosed the compression rating of the TruFeel golf ball. However, given its soft feel and the fact that it's marketed as an "Ultra soft" golf ball, it can be inferred that it falls in the low compression category. These balls typically have a compression rating of around 60 or less.
The Final Verdict
Wrapping up the Titleist TruFeel review, the golf ball impressed me with its blend of soft feel, respectable control, and reasonable distance, all at a price point that won't break the bank. I found it to be an excellent match for golfers with slower swing speeds or those seeking a softer touch on the greens.
However, based on my testing, this ball might not suit every golfer. Those with faster swing speeds or golfers who prioritize premium spin control around the greens might want to look elsewhere. This is especially for the average golfer.
But as I always say, the best way to know if a ball is right for you is to try it out. Given its performance and affordability, I believe the Titleist TruFeel is certainly worth a shot.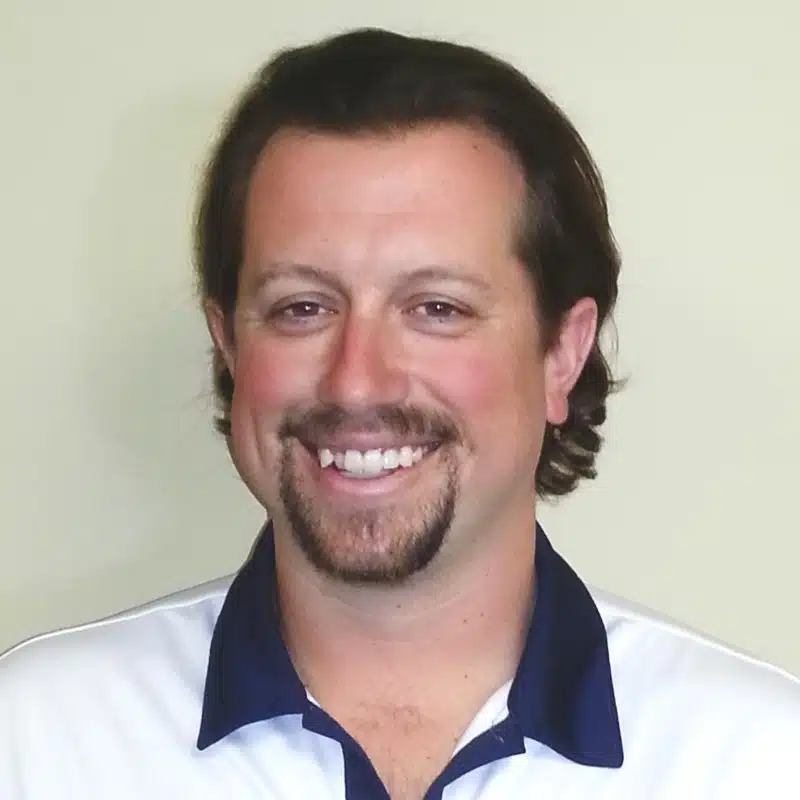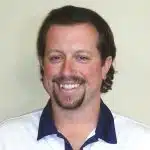 Clint became the Head Teaching Professional at one of Toronto's busiest golf academies and was featured on Canada's National Golf TV program, "Score Golf Canada," twice. He now tests and reviews golf equipment and gets to enjoy the game he loves whenever he wants while helping people lower their scores.