Will Zalatoris is one of the best young pro golfers in the world and is good friends with fellow pro golfer, Jordan Spieth.
So, who is Will Zalatoris' caddy? Will Zalatoris's caddie is Joel Stock. He started caddying for Zalatoris at the end of 2022, following Zalatoris parting ways with his long-term caddie Ryan Goble. He brings over a decade of golfing and caddying experience to the course, providing valuable insights and tactical advice to Zalatoris.
Any golf fan will want the details about how Will Zalatoris plays, and reading through this article will increase your enjoyment of watching the tour.
This article delves into Joel Stock's background, his partnership with Zalatoris, their significant achievements, and intriguing facts about their relationship.
Who Is Will Zalatoris Caddie?
| | |
| --- | --- |
| Name | Joel Stock |
| Birthplace | USA |
| Birthdate | Unknown |
| Occupation | Caddie |
| Golfer Partner | Will Zalatoris |
| Past Experience | Professional Golfer |
| Hobbies | Outdoor Adventures, Singing |
| Philanthropy | Various Charitable Golf Tournaments |
Interesting Facts About Will Zalatoris' Caddy
View this post on Instagram
Joel Stock used to run his own coffee business and previously worked as a mortgage broker. He was also a real estate agent in Oregon.
He has two children named Emerson and Avery. He has married his wife, Barbara, for over 10 years.
Joel Stock is not just about golf; he also has a fascinating side that adds an extra dimension to his personality: his musical talent. In a surprising twist to his story, Stock once toured the country as a musician, sharing his creative side with the world. Together with his brothers, he formed a band aptly named "The Stock Brothers."
Will Zalatoris and Joel Stock's Relationship
It took all of four rounds for their relationship to yield success. Zalatoris won the 2022 FedEx St. Jude Championship, his first event with Stock as his caddie.
Their compatibility on the golf course is evident, given their impressive start. Their shared passion for the game is said to have forged a strong bond between them.
Will Zalatoris and His Caddie Joel Stock: Achievements
The partnership of Will Zalatoris and his caddie, Joel Stock, has yielded significant results in 2022 and 2023, with remarkable performances on the PGA Tour.
In 2022, the duo marked a significant milestone in their collaboration when Zalatoris clinched his maiden PGA Tour victory at the FedEx St. Jude Championship in August. This win was a testament to the exceptional teamwork and strategic insight that Zalatoris and Stock have cultivated together.
The year 2023 has seen Zalatoris and Stock continue participating competitively on the PGA Tour. They started the year at the Sentry Tournament of Champions, securing an impressive tied 11th place, earning $292,500. This strong start was followed by a respectable tied 36th place at The American Express tournament, where they amassed earnings of $38,080.
But at the Farmers Insurance Open, Zalatoris did not cut. Nevertheless, the team bounced back in a big way at The Genesis Invitational, where Zalatoris finished in 4th place, netting a substantial $980,000.
The rest of the 2023 season saw mixed results, with a tied 53rd place at the Arnold Palmer Invitational presented by Mastercard, earning $46,950, and a 73rd place finish at THE PLAYERS Championship, resulting in $49,750 in earnings.
During the World Golf Championships-Dell Technologies Match Play, Zalatoris finished tied for 59th, earning an additional $67,500. However, he had to withdraw from the prestigious Masters Tournament for undisclosed reasons. Unfortunately, Joel was not able to wear the famous Masters caddie uniform.
Check out Will Zalatoris WITB during this period.
Will Zalatoris and His Caddie Joel Stock Tournament Results
Here is a list of Will Zalatoris and Joel Stock's results so far.
| | | | |
| --- | --- | --- | --- |
| Year | Tournament | Position | Earnings |
| 2022 | Fed Ex St Jude Championship | Won | $2,700,000 |
| 2023 | Sentry Tournament of Champions | T11 | $292,500.00 |
| 2023 | The American Express | T36 | $38,080.00 |
| 2023 | Farmers Insurance Open | CUT | – |
| 2023 | The Genesis Invitational | 4 | $980,000.00 |
| 2023 | Arnold Palmer Invitational presented by Mastercard | T53 | $46,950.00 |
| 2023 | THE PLAYERS Championship | 73 | $49,750.00 |
| 2023 | World Golf Championships-Dell Technologies Match Play | T59 | $67,500.00 |
| 2023 | Masters Tournament | W/D | – |
Will Zalatoris' Caddie: Background and Partnership
View this post on Instagram
The team of Will Zalatoris and Joel Stock has become an impressive partnership in the world of professional golf. Zalatoris' caddie, Joel Stock, brings a wealth of experience and a unique background to his role, enhancing their dynamic on the golf course.
Joel Stock, who has been navigating the fairways and greens of the PGA tour since 2009, is a seasoned veteran in the caddying field. His deep understanding of the game, stemming from his golf roots, has played a pivotal role in his career as a caddie. Like many of his colleagues, Stock's connection with golf is not a recent development; instead, it's a lifelong passion fostered through his own competitive play at the collegiate level.
Stock attended the University of Oregon, where he devoted four years to mastering the art of golf. During his time at the university, he honed his skills and developed a strategic mindset and a keen eye for course details—traits that would later serve him well as a professional caddie.
Check out our posts on some of the other top golfers on tour and their caddies.
Will Zalatoris Caddie's Earnings
Will Zalatoris says his brand-new caddie Joel Stock was ripping dad jokes all day to keep him loose. This was the best one:

"What's brown and sticky?"
"A stick."

— Dylan Dethier (@dylan_dethier) August 15, 2022
So, how much does Will Zalatoris' caddie make?
Caddying at the professional level is more than just carrying a bag; it's about being a valuable asset to the player, providing insight, advice, and support. As such, caddies are compensated accordingly, typically receiving a percentage of the player's tournament earnings.
On the PGA Tour, it's commonplace for caddies to receive around 5% to 10% of a player's earnings, depending on their agreement. In addition to a weekly salary, this percentage can increase if the player finishes in a high position or wins the tournament.
As Will Zalatoris' caddie, Joel Stock would fall within this compensation structure. Considering Zalatoris' earnings from the tournaments they've participated in and assuming a 5% to 7% cut for Stock, we can estimate his earnings.
At 5%, Stock's earnings would be $4,174,780 * 0.05 = $208,739.
At 7%, Stock's earnings would be $4,174,780 * 0.07 = $292,234.
Not a bad living for a caddie! If you want to learn more about how caddies earn their money, we recommend checking out our article which takes more of a deep dive into what caddies make.
Will Zalatoris' Caddie's Background
View this post on Instagram
Joel Stock's Past Caddying Experience
Joel Stock's career as a caddie extends beyond his current partnership with Will Zalatoris. His experienced hands have guided the clubs of several noteworthy golfers, including Ben Crane and Cameron Tringale.
Before caddying for Zalatoris, Stock collaborated with Ben Crane, a PGA Tour veteran known for his slow-paced style of play. With Stock by his side, Crane accumulated a number of top 20 finishes.
After Crane, Joel Stock caddied for Cameron Tringale. Tringale, only played in a few PGA Tour events.
Zalatoris' Previous Caddies
One significant relationship was with Ryan Goble. Goble, a long-time friend of Zalatoris, worked alongside him during Zalatoris' impressive run at the 2020 U.S. Open, where he finished in a tie for sixth. This performance thrust Zalatoris into the spotlight and began his rise in the world rankings.
Before Goble, Zalatoris had briefly partnered with other caddies during his initial appearances on the PGA and Korn Ferry tours.
Will Zalatoris' Caddie — Frequently Asked Questions
Why Did Will Zalatoris Fire His Caddie?
Will Zalatoris decided to part ways with his caddie, Ryan Goble, to preserve their personal relationship. Zalatoris mentioned that they had experienced a challenging month together, and the on-course tension was starting to affect their off-course rapport. Zalatoris thought it best to terminate their professional association to prevent this.
Did Will Zalatoris Get a New Caddie?
Yes. He parted ways with Ryan Goble in 2022. The decision came after the second round of the Wyndham Championship, where coach Josh Gregory filled in as an emergency caddie for the third round. Despite this professional separation, Zalatoris holds Goble in high regard, describing him as his best friend for the past three years.
Conclusion
Will Zalatoris parted ways with Ryan Goble in 2022 and hired Joel Stock. They got off to a fast start, winning The FedEx St Jude Championship; their first tournament together. Since then, they have had mixed results on the PGA Tour.
In 2023, Will Zalatoris had to pull out of the Masters due to a season-ending back injury.
Will Zalatoris and his caddie Joel Stock hope to be back for the 2024 season.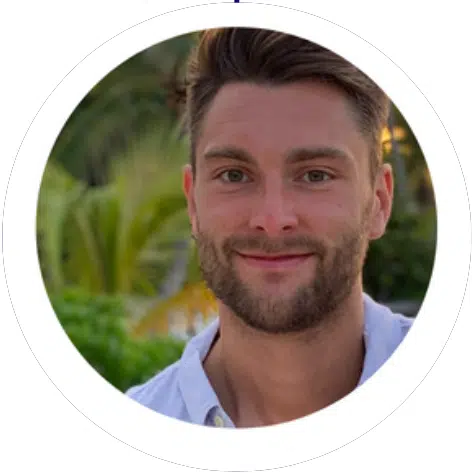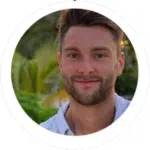 Sam has been playing golf for over 20 years and founded Impact Golfer. As a teenager, he discovered his love for the game using his grandad's clubs, including a wooden driver! As a golf obsessive, Sam plays whenever possible: regularly competing in matchplay with his friends and in tournaments at his local club. Fortunate to have a close friend who is a club pro– he has tested almost every type of equipment on the market (no freebies yet).