You've come to the right place if you're seeking a Callaway Epic Flash Driver review.
Callaway is renowned for its constant innovation and performance-driven products. This mission to innovate has led to the Callaway Epic Flash Driver – a driver designed to help golfers of all skill levels achieve higher ball speeds, improved consistency, and better overall performance from the tee box.
So, is the Callaway Epic Flash Driver right for you? If you're seeking a driver that offers unprecedented ball speeds thanks to the introduction of Flash Face Technology, and you prioritize forgiveness and improved launch conditions, then the Callaway Epic Flash Driver will likely be an excellent match for your needs.
The Callaway Epic Flash driver offers these benefits while maintaining a conventional appearance that many golfers prefer.
However, the Callaway Epic Flash Driver isn't just about fast ball speeds; there's much more to consider about this groundbreaking club. It won't be for everyone though.
So, keep reading as we delve into the detailed review of the Callaway Epic Flash Driver, covering its pros, cons, features, specs, and who this driver is best suited for. Avoid making a hasty decision that could hinder your progress on the course.
Callaway Epic Flash Review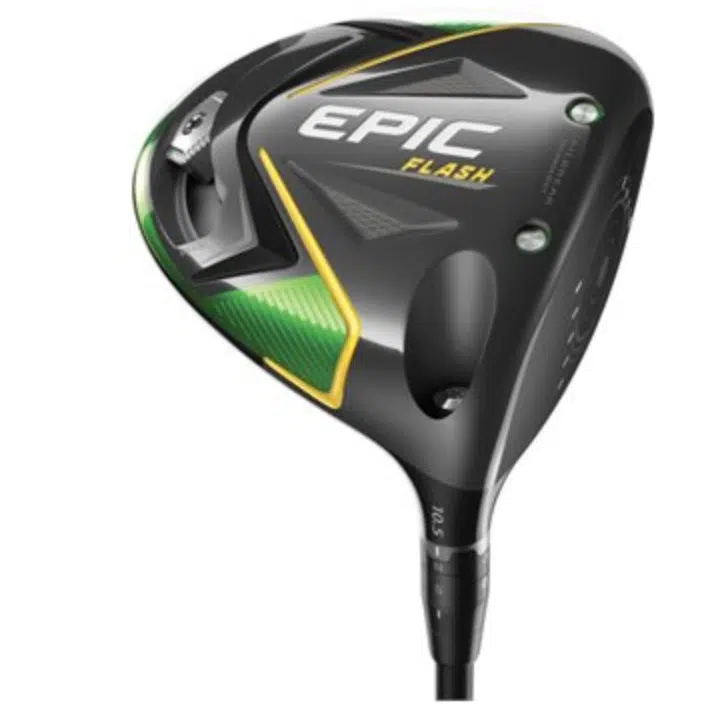 Pros
Revolutionary Speed: The standout feature of the Callaway Epic Flash Driver is its groundbreaking Flash Face Technology, which, designed using Artificial Intelligence, maximizes ball speeds for significantly enhanced distance.
Adjustability: The driver offers an Adjustable Perimeter Weighting system, allowing golfers to fine-tune the club's launch, spin, and bias characteristics to match their unique swing and course conditions.
Superior Forgiveness: Thanks to its innovative Jailbreak Technology and a high MOI, the Epic Flash Driver promises impressive forgiveness, making it ideal for golfers who may not always hit the center of the clubface.
Excellent Sound and Feel: The Epic Flash Driver is acoustically engineered for a satisfying sound at impact, a testament to Callaway's attention to minute details.
Cons
Price: The Callaway Epic Flash Driver comes with a premium price tag, making it a significant investment that might not be within everyone's budget.
Looks: While it maintains a traditional appearance, some golfers may not appreciate the Epic Flash Driver's bold green and yellow color scheme.
Learning Curve: While beneficial, the variety of adjustability options may seem complex and overwhelming for novice golfers or those who prefer a more straightforward setup.
Callaway Epic Flash Driver Ratings
| | |
| --- | --- |
| Category | Score |
| Appearance | 79 |
| Distance | 90 |
| Forgiveness | 96 |
| Feel/Sound | 85 |
| Overall | 88 |
Who's the Callaway Epic Flash Driver Best for?
The Callaway Epic Flash Driver is a prime choice for mid-to-high handicappers owing to its substantial sweet spot that rewards players with greater consistency on less-than-perfect strikes. Golfers who may not have the time or opportunity to practice regularly will appreciate how the driver aids in keeping their shots on the fairway, making the game more enjoyable.
However, this may not be your club if you're a golfer who likes to shape your drives and seeks a lower degree of forgiveness in favor of more control. The Callaway Epic Flash Driver is designed to be forgiving and easy to hit, which might limit workability for more experienced players.
In conclusion, the Callaway Epic Flash Driver is perfect for those seeking to simplify their game, keep the ball in play more often, and derive maximum enjoyment from their time on the course.
Find out if it made our list of the best Callaway Drivers.
Callaway Epic Flash Driver Verdict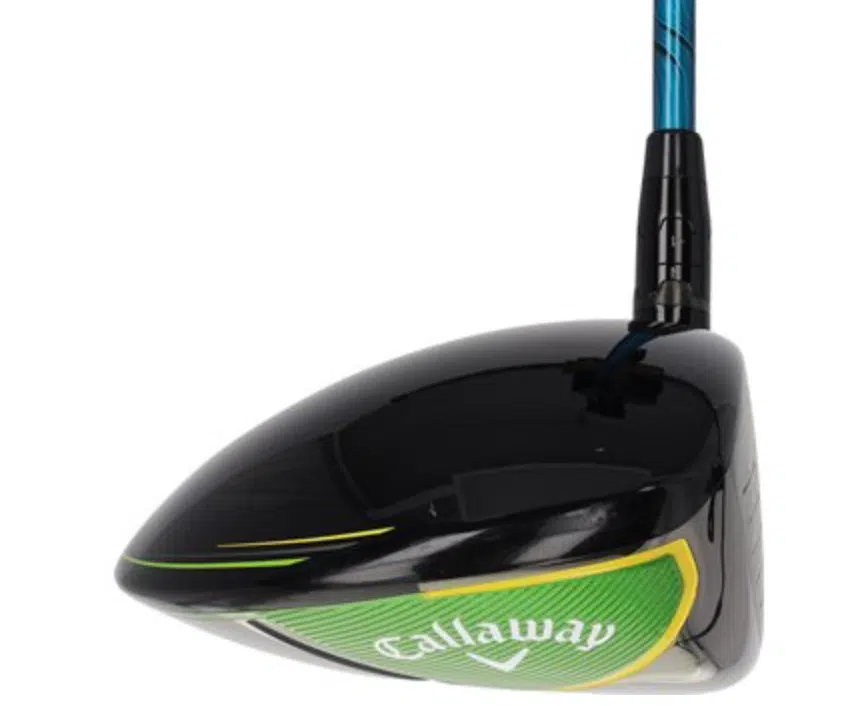 The Callaway Epic Flash Driver is a meticulously engineered golf club that delivers a perfect blend of forgiveness, distance, and consistency. It promises unprecedented performance, primarily owing to its groundbreaking Flash Face technology, which is designed to maximize ball speed across the entire face.
While it's not the most affordable option in the market, its price tag reflects its advanced technology and the noticeable improvement it can bring to your game. Compared to market leaders like the Titleist TS2 or TS3, the Epic Flash holds its own, and many golfers might find they prefer the feel and performance of this Callaway driver. Compared to its predecessors, such as the Callaway Rogue, the Epic Flash offers enhanced distance and forgiveness, courtesy of its innovative design and materials.
When I hit this driver on the range, it felt like a top-end product. It was super forgiving and consistent. It probably didn't shape shots as well as other drivers I have tested, but if you're looking for consistency, this could be your driver.
Why You Should Trust Us
Our team spends thousands of hours trying out and researching golf equipment to help you take your game to the next level. Here's our product review process.
We're able to bring these reviews to you through the small commissions we earn if you buy through the links below.
How We Reviewed The Epic Flash Driver
Golfspan only shares equipment and brands we trust.
I've played golf for +20 years and am a professional writer about golf equipment. I meticulously researched the Epic Flash. Following this, an editor combed through all the information to ensure it reads well and is factual. We also regularly review our content as the market changes to bring you the latest in golfing gear.
For this post on the Epic Flash Driver, I considered the following criteria:
Cost
Appearance
Distance
Forgiveness
Feel/ sound
Things to Consider Before Buying a Callaway Epic Flash Driver
Before purchasing a Callaway Epic Flash Driver, it's essential to understand the benefits and limitations of the product. Drivers, in general, aim to provide maximum distance and forgiveness on off-center hits, which are common problems that many golfers face. Check out our list of the best drivers for distance currently on the market.
The ideal Callaway Epic Flash Driver customer would be a mid-to-high handicapper who prioritizes straighter, longer drives and wants to simplify their game.
However, golfers seeking more workability and those with low handicaps might find this driver less appealing. They may want to consider alternatives like the Callaway Mavrik or the TaylorMade SIM2 Driver, which offer more control and are designed for lower-handicap players.
Before making a purchase, consider your skill level, playing style, and specific needs on the course. Factors like budget, aesthetics, and brand preference can also affect your decision. Lastly, always remember that the ultimate goal is to enjoy the game, so choose a driver that will complement your style and enhance your golfing experience.
Callaway Epic Flash Driver: Features and Benefits
Flash Face Technology for Enhanced Ball Speed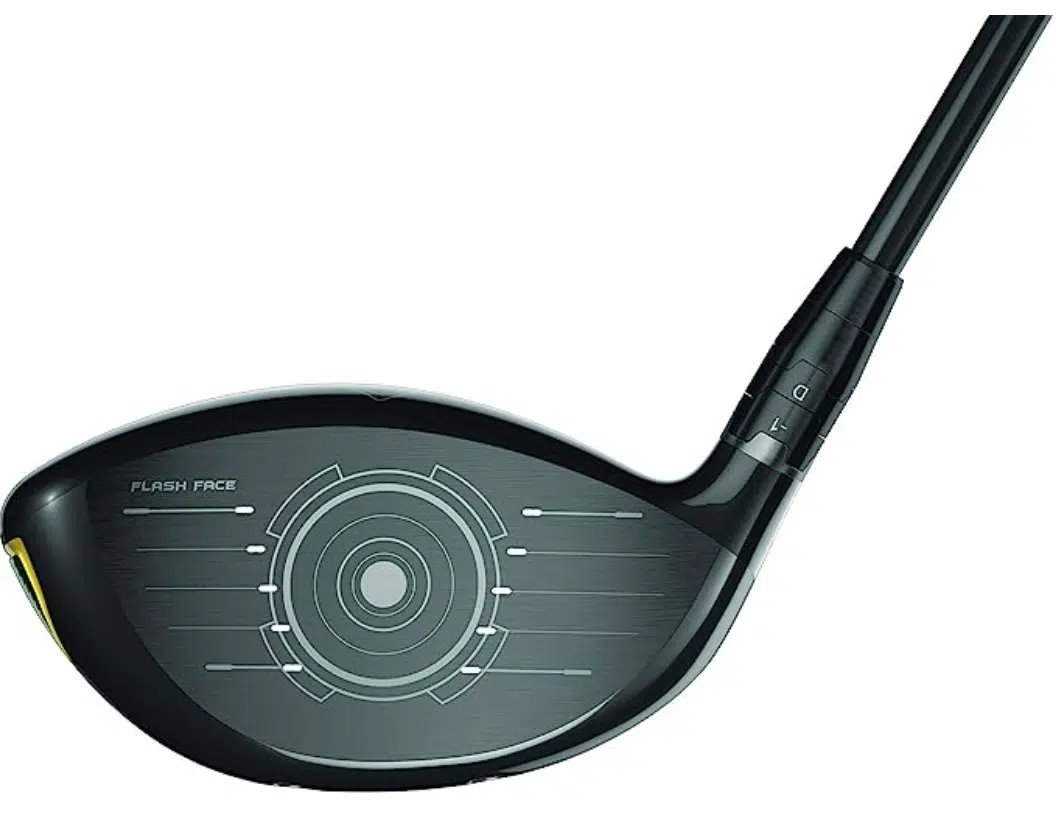 Arguably, the most innovative feature of the Callaway Epic Flash Driver is the Flash Face technology. This unique design is the product of machine learning – a first in golf club design. The sophisticated technology created a driver face that promotes faster ball speeds across a wider area.
This is significant for several reasons. For starters, faster ball speeds equate to greater distance, a key priority for many golfers. Secondly, by expanding this speed-boosting feature across a larger face area, golfers are less penalized for off-center hits. This can improve consistency, helping golfers maintain distance and accuracy even on less-than-perfect strikes.
Jailbreak Technology for Increased Distance
The Epic Flash Driver also features Callaway's renowned Jailbreak technology. Two internal bars connect the crown to the sole, effectively stiffening the driver's body. This structure minimizes the deformation of the clubface at impact, allowing more energy to be transferred to the ball, resulting in greater distance.
The significance of this technology lies in its ability to provide golfers with a noticeable boost in distance without requiring them to alter their swing. This is a welcome benefit for recreational golfers who don't have the time or resources to constantly work on their swing mechanics. This tested as a top feature.
Adjustable Perimeter Weighting for Enhanced Forgiveness
The Callaway Epic Flash Driver is equipped with an adjustable 16-gram perimeter weight. This sliding weight allows golfers to promote draws, fades, or a straighter flight by adjusting the center of gravity position. This way, the driver can be customized to better match a golfer's unique swing and preferred shot shape.
This adjustability feature is a game-changer for golfers who struggle with persistent shot shape issues, like slices or hooks. By altering the weight placement, golfers can actively combat these tendencies, leading to straighter and more predictable shots.
Wondering how to adjust your Epic Flash Driver? Check out this video.
Triaxial Carbon Crown for Better Weight Distribution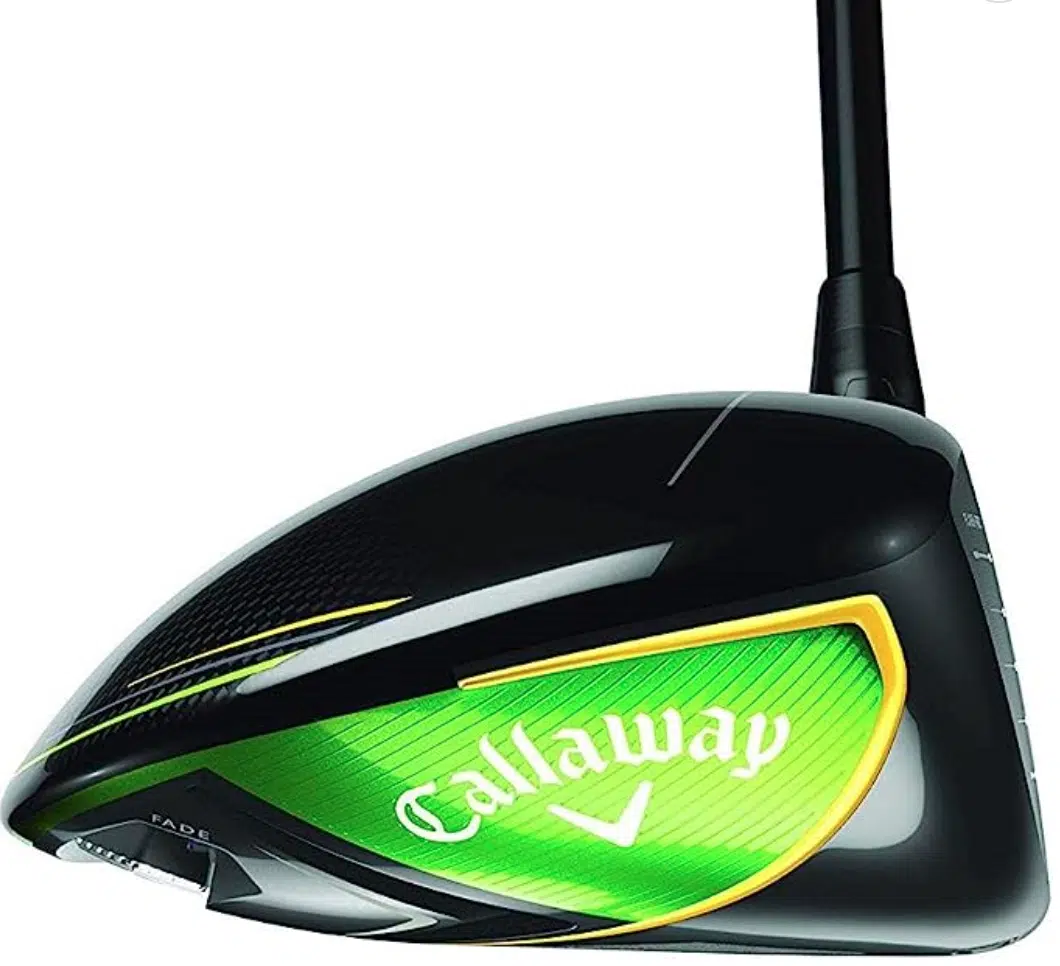 Lastly, the Epic Flash Driver boasts a triaxial carbon crown. This high-strength, lightweight material saves considerable weight, which is then redistributed within the head to lower the center of gravity and increase the moment of inertia (MOI).
This high MOI means the clubhead is more resistant to twisting on off-center hits, maintaining its direction and promoting straighter shots. Furthermore, the lower center of gravity helps launch the ball higher with less spin, leading to longer drives. This feature is especially beneficial to those golfers who tend to hit the ball off the toe or heel of the club, ensuring that their mishits are less detrimental to their game.
This is a newer feature that has not always been on Callaway drivers. To see more on their evolution, check out our list of Callaway drivers through the years.
In collecting user feedback, reviews from sites like Amazon, golf forums, and Youtube video reviews have been consulted to ensure a well-rounded understanding of Epic Flash Driver's performance. In addition, I have actually tested this driver on the range to get an in-person feel.
Callaway Epic Flash Driver Specs
| | |
| --- | --- |
| Color | Black |
| Golf Club Flex | Regular |
| Hand Orientation | Right |
| Golf Club Loft | 10.5 Degrees |
| Material | Other |
| Shaft Material | Graphite |
| Item Weight | 0.11 Pounds |
| Product Dimensions | 4.92″L x 4.92″W x 48.03″H |
Callaway Epic Flash Driver: Alternatives
Pros
Revolutionary Aerodynamic Design: The SIM2 Max Driver features an asymmetric sole design and a powerful new Inertia Generator, which optimize aerodynamics and speed at the most critical stage of the swing.
Twist Face Technology: This unique feature corrects off-center hits and reduces side spin to deliver straighter shots, making it a strong competitor against Callaway's Flash Face technology.
Adjustable Weighting: Like the Epic Flash, the SIM2 Max offers an adjustable weight system for enhanced shot shape customization.
Cons
Price: The SIM2 Max comes at a higher cost than the Callaway Epic Flash Driver price.
Complexity: The advanced technology might be overwhelming for beginners.
The TaylorMade SIM2 Max Driver integrates cutting-edge aerodynamics and multi-material construction, which mirror some of the features found in the Epic Flash. This driver might be a better fit for golfers seeking the latest advancements in driver technology and don't mind investing a bit more for these features. Find out if this made our list of the best drivers on the market today.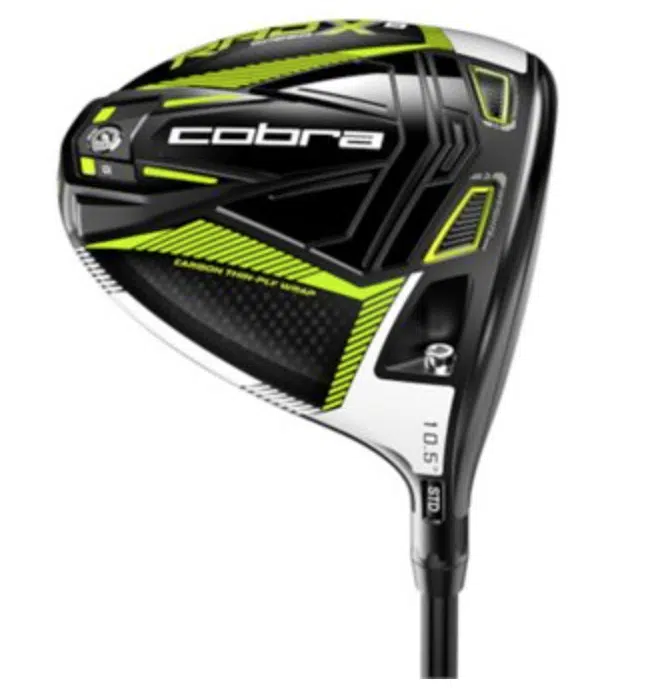 Pros
Radial Weighting: This technology offers an ultra low spin, high launch, and forgiveness, making it a worthy alternative to the Epic Flash Driver.
Infinity Face: Ensures higher launch and faster ball speeds across the face.
More Affordable: Cobra's offering comes at a more accessible price point than the Epic Flash Driver.
Cons
Limited Customizability: The RadSpeed Driver offers fewer adjustability options than the Epic Flash Driver.
Aesthetics: Some golfers find the extreme color scheme less appealing.
The Cobra RadSpeed Driver, with its radial weighting and infinity face, is a great alternative for golfers looking for a balance between cost and performance. This driver is especially suitable for golfers on a budget who still want a driver that offers excellent performance and forgiveness.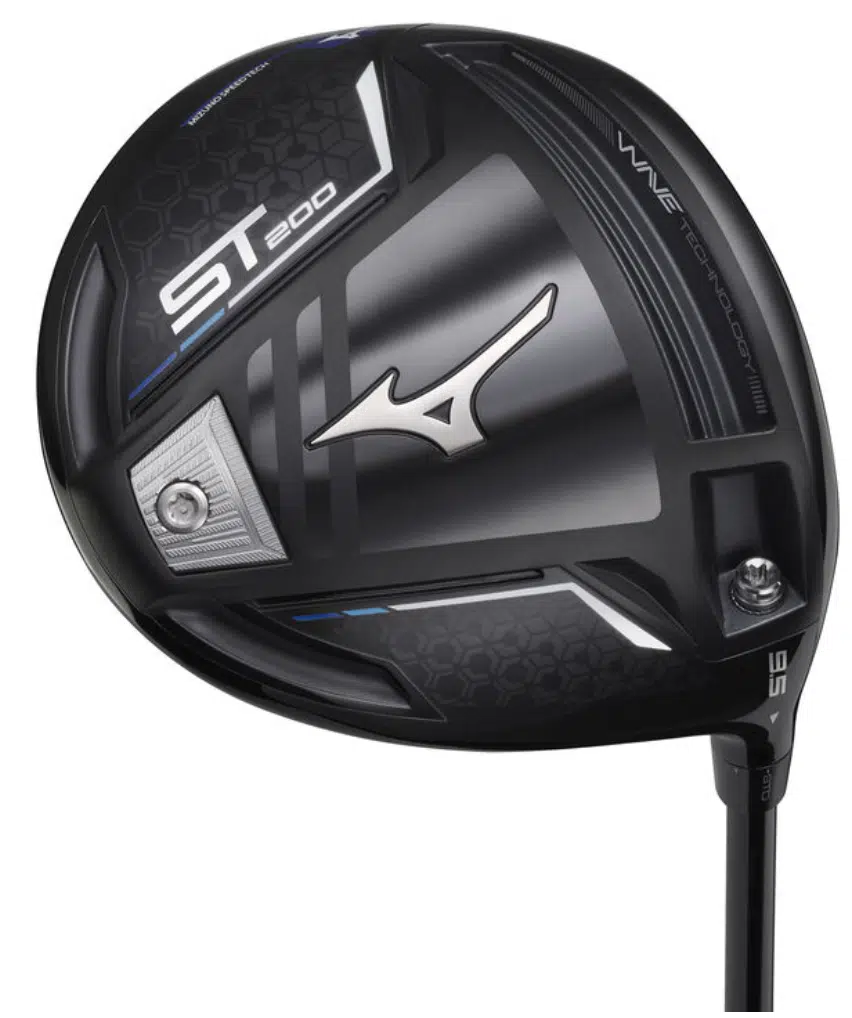 Pros
Multi-thickness CORTECH Face: Allows for higher initial ball speed and overall distance, competing directly with the Flash Face technology of the Epic Flash Driver.
Harmonic Impact Technology: Ensures a pleasing sound at impact, improving the overall experience for the golfer.
Budget-Friendly: The ST200 tends to be priced lower than the Epic Flash Driver.
Cons
Lack of Customizability: The ST200 has fewer weight and loft adjustment options than the Epic Flash Driver.
Limited Forgiveness: It may not be as forgiving on off-center strikes as the Epic Flash.
The Mizuno ST200 Driver is a strong alternative for golfers seeking an uncomplicated, user-friendly driver. Its cost-effectiveness, combined with a satisfying sound and good ball speed, makes it a great option for those who prioritize simplicity and affordability in their driver choice.
FAQs
Is The Epic Flash Driver Good For High Handicappers?
Yes, the Epic Flash driver is an excellent choice for high handicappers. Its innovative Flash Face technology, paired with the Jailbreak system, promotes higher ball speeds and increased forgiveness, helping to enhance the performance of high-handicap golfers and support straighter, longer drives.
What Are The Callaway Epic Flash Driver Shaft Options?
The Callaway Epic Flash Driver offers several shaft options catering to golfers' preferences and swing styles. The standard shaft options include the Project X EvenFlow, Project X HZRDUS Smoke, and Mitsubishi Tensei AV. Each shaft comes in different weight categories and flex levels, including Regular, Stiff, and Extra Stiff, allowing golfers to choose the most suitable one for their game.
Is The Epic Flash Worth It?
Absolutely. With its groundbreaking Flash Face technology and other advanced features, the Callaway Epic Flash driver provides a significant performance boost. Despite its premium price point, it enhances ball speed, distance, and forgiveness, making it a valuable addition to any golfer's arsenal.
What Year Did The Epic Flash Come Out?
So, what was the Callaway Epic Flash Driver release date? The club was launched in early 2019. It introduced the unique Flash Face technology, created through Artificial Intelligence (AI), setting a new standard in driver design and performance
Which Is Better, Callaway Epic Flash Or Mavrik?
Both drivers deliver high performance, but the choice largely depends on the golfer's needs and preferences. The Epic Flash emphasizes speed and distance, while the Mavrik, released in 2020, also incorporates AI but offers more customization options and forgiveness. Both drivers serve different player profiles effectively.
Callaway Epic Flash Driver: Final Thoughts
The Callaway Epic Flash driver is a game-changer for golfers aiming to enhance their drives in terms of both distance and accuracy. It addresses the fundamental issue of maintaining speed and precision, crucial elements that significantly impact a golfer's performance.
The driver's groundbreaking Flash Face technology and its Jailbreak system promote increased ball speeds and better forgiveness. Moreover, its adjustable perimeter weighting gives you command over your shot shape and ball flight.
We hope you enjoyed our Callaway Epic Flash Driver review. The Epic Flash driver promises performance and delivers on it, making it an indispensable tool in any golfer's arsenal. To experience the enhanced gameplay and achieve that perfect drive you've been striving for, click here to check out the Callaway Epic Flash Driver.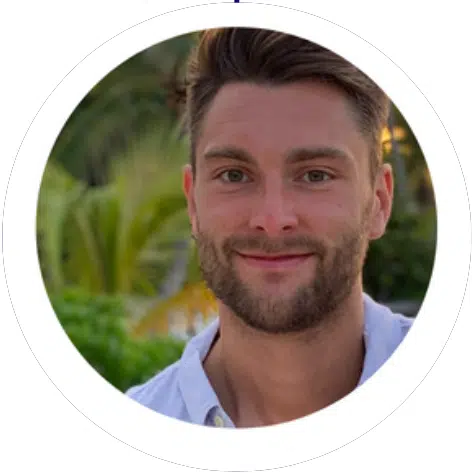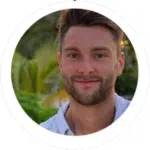 Sam has been playing golf for over 20 years and founded Impact Golfer. As a teenager, he discovered his love for the game using his grandad's clubs, including a wooden driver! As a golf obsessive, Sam plays whenever possible: regularly competing in matchplay with his friends and in tournaments at his local club. Fortunate to have a close friend who is a club pro– he has tested almost every type of equipment on the market (no freebies yet).