More and more people are playing golf, but it is traditionally considered a game for the wealthy.
Why do rich people play golf? Wealthy people play golf for many reasons, but the top reason is that they can conduct business in an enjoyable setting. Golf is also a status symbol. If you are a member at a club, it shows others that you have made it. Plus,the cost of equipment could exceed $1000 which could prevent those with a lower income from enjoying the game.
Throughout the history of golf, the game has been considered one played by only a select few. It is often referred to as a "Rich Man's Sport" and has long been seen as a pastime for only the elite.
Golf is indeed played by many wealthy people. And the costs associated with playing can get rather expensive.
However, the game can be played by the masses and even on a budget.
This article will examine how and why the rich play and enjoy the game. We will also look at the wide range of ways that you can fit it into your budget.
Is Golf Really A Rich Person's Game?
Like anything, golf can be enjoyed extravagantly. You can be a member at a high-end private club. You can stay at breathtaking golf resorts in the most exotic places in the world. You can buy high end golf equipment. And you can get private instruction from the world's most well-known coaches.
You can spend a lot of money while enjoying the game, and many of the richest people in the world do just that.
Some of the world's most wealthy people are members of exclusive country clubs. One example is the membership roster of the acclaimed Augusta National Golf Club.
There is not a public listing of members at the famed club. There is, however, a good amount of information about who belongs to Augusta National. Here are a few:
Rich People Who Play Golf
Billionaires:
Warren Buffett
Bill Gates
Stanley Druckenmiller
CEO's:
Jerry Yang, Yahoo
Virginia Rometty, IBM
David Dorman, AT&T
Sports:
Roger Goodell, NFL Commissioner
Terence McGuirk, CEO, Atlanta Braves
Michael Bonallack, CEO, Royal and Ancient
Of the world's most rich and famous people, a large percentage plays golf. This is because people with similar interests like to associate with each other. Those that conduct similar business also like to associate with each other.
A golf club is the perfect example of a place for people to do just that. But there are other reasons the rich and famous enjoy spending hours on the links.
The Top 5 Reasons Why Rich People Play Golf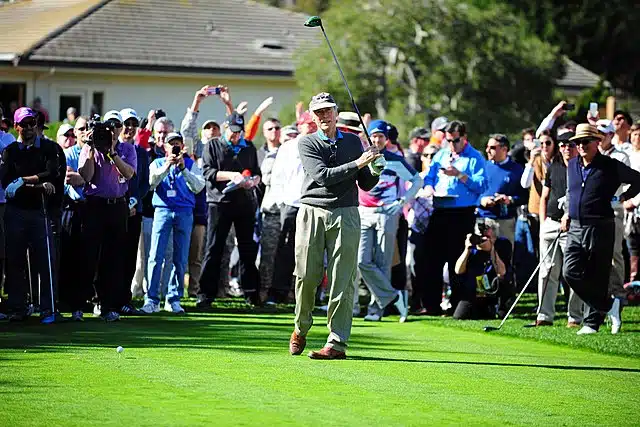 As alluded to above, rich people like to associate with other people of similar interests and the golf course is one place where this can easily be done.
As alluded to above, rich people generally like to associate with one another. And the golf course is one place where this can easily be done.
1) Golf Helps Conduct Business
The vast majority of rich people accumulate their wealth through their businesses. As is often said, the golf course is a wonderful place to strike a deal.
In golf, you are alone on the course, with a very small group, for upwards of five hours. This is a great opportunity to be open and relaxed and be open and honest while talking business.
The golf course is a perfect setting for making things happen in business.
2) Golf Helps You Escape From the Pressures of Business
At the same time, the golf course is also a great place to escape. Being a CEO of a major organization often brings many pressures.
A golf course's beauty and solace can be a perfect spot to get away from the hustle and bustle.
3) Golf Is Gloriously Competitive
To reach the highest levels in business, you often have to have a competitive spirit.
While the game of golf can offer a great deal of relaxed fun, at the same time, it can be extremely competitive.
4) Golf Is A Social Sport
Golf offers a variety of opportunities to be social when you are a member at a club. The game itself is often played for the social aspects it offers. This is unquestionably the main reason why people play golf in the first place.
Private golf clubs usually offer a variety of other options to be social as well. Various dining options, aquatics, tennis, yachting, and more are all examples of this.
Golf is usually the center point at private clubs and the driving factor to why those that can join them. The social aspects a club offers are just as important, however.
5) Golf Offers Elevated Social Status
Being a member at an exclusive club is often seen as a sign of having reached a certain level of success. For many, golf is a status symbol.
People who have never played golf but have reached a certain level of success in life tend to take up golf. This is very common and is likely the case because of the status golf carries.
Why Is Golf So Expensive?
In terms of the expense of golf, the price of greens fees are only the beginning. Other areas, such as equipment, apparel, shoes, training aids, and lessons, need to be considered.
While the perception is that golf is expensive, the reality is that you can play and enjoy the game on a budget. What you often see in advertisements comes from the major equipment manufacturers. And these companies have big marketing budgets.
Manufacturers often look to put golfers into the most expensive items they offer. That by itself is not at all a problem.
Many golfers are willing to spend more, hoping the equipment works in their favor.
Issues arise when the perception is that golf is too expensive for most. The reality is this. Many manufacturers offer more modestly priced options but tend not to market these.
What Are the Costs of Golf?
The following are the average costs of golf-related items bought new. You can absolutely spend much more or much less. If you buy used, you will spend far less.
Driver: $300 – $600
Fairway Woods: $200 – $350
Hybrids: $150 – $300
Iron Set: $750 – $1200
Wedges: $75 – $150
Putter: $75 – $150
Golf Bag: $100 – $200
Golf Balls (Dozen): $20 – $50
But you could also find a golf club set for $500, which can get you started. There are other tips for playing golf cheaply below.
Is Golf a Game Only for the Rich?
Contrary to popular belief, golf is not at all a game only for the rich. Historically, it has indeed been seen as such. However, when you look at golf's economics and who plays, it is a much different story.
According to the American Golf Industry Coalition, 8 out of 10 golfers play public access courses. 75% of all courses in the U.S. are open to the public. Also, the average price to play a round of golf in the United States is only $38.
While the game offers a great deal for those with wealth, it is open for all to enjoy.
Tips For Playing Golf on a Budget
You can get away with playing golf every week for a modest budget, and here are some tips I've learned in my career as a golf professional.
Look for older models of equipment. Manufacturers usually mark down older models after a new series is introduced.
Look for middle-tier manufacturers. Brands like Wilson and Strata offer golf club sets for a fraction of what you'd pay for top-tier brands like Titleist.
Lower-tier apparel and training aid options work too. RockBottomGolf is one site you can find discount clothing and gear. They are plentiful and will work just fine for most golfers.
Look for group coaching options. Private, one-on-one instruction can get pricey. But for most golfers, this type of training is unnecessary. You can find group classes at your local clubs.
Look for online lessons. You can find websites teaching you many of golf skills, especially your swing. Rotary Swing is one of our favorites to learn how to make your swing more consistent.
Like with anything, the more interest you show, or the better you get at it, the more you will tend to spend.
Final Thoughts
Rich people do indeed often gravitate towards playing golf. And there are a host of very valid reasons why they do.
At the same time, the game can be enjoyed by the masses.
Like anything in life, you can spend a lot of money enjoying an activity or look for ways to enjoy it on a budget.
FAQ's
Is Golf a Game Only for the Rich?
Golfers do tend to have more money than most Americans. According to Benchcraft Company, the average golfer has a household income of $125,000 ($70,000 for the entire population). Plus, 90% of CEOs are golfers. But it doesn't have to be that way. 75% of golf courses are open to the public. And a round only costs $38. 
Do Rich People Enjoy Playing Golf?
Absolutely. A large number of wealthy people enjoy playing golf for a variety of reasons. Some enjoy playing as a way to escape the pressures of everyday life. Others enjoy the competition. 
Many see the value of playing golf as a way of conducting business in a more relaxed setting.
Is Golf Expensive?
You could easily spend over $1,000 for a set of clubs. The average golf club membership could be over $500 per month. And coaching can cost hundreds of dollars per hour. But you can play golf on a budget too. According to the American Golf Industry Coalition, the average cost of a round of golf in the United States is only $38.
Why Do Businessmen Love Golf?
People in business love golf for several reasons. Most notably, it is a relaxed setting to make a connection and a deal. Conversely, they love golf as an escape from business as well. Additionally, most business owners are competitive by nature. Golf offers competition for those looking for it.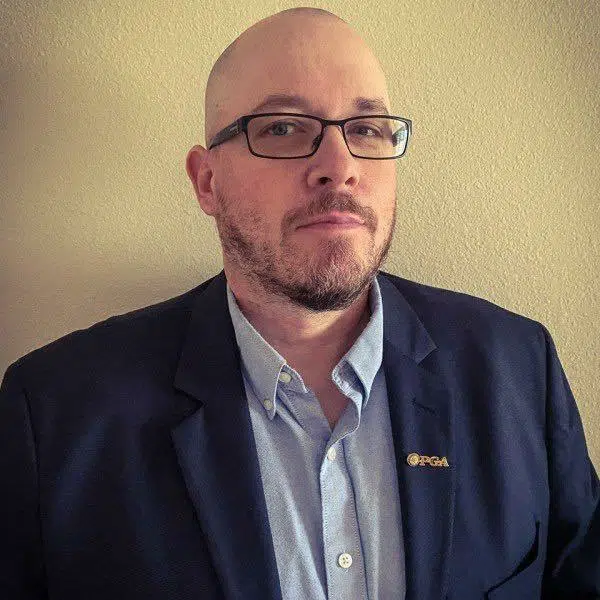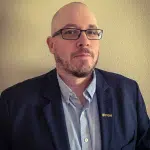 PGA Professional Brendon Elliott is the founder of Little Linksters, LLC, and its nonprofit arm, the Little Linksters Association for Junior Golf Development. He is the winner of 25+ prestigious industry honors, including the 2017 PGA National Youth Player Development award. Brendon is a respected coach, businessman, writer, and golf industry expert.