Topgolf has changed casual golf with its unique approach to the game. Among the features that make Topgolf so popular is the use of technology to track balls. Friendly competition is no longer about arguing about who hit their 9-iron closest to the pin. It also opens up a whole world of gaming opportunities.
So, how does Topgolf track balls? Topgolf ball tracking technology emits a radio signal that interacts with a microchip embedded in the ball. When the ball is hit, the signal is captured by sensors and sent to a computer system. The whole driving range is mapped using this network of sensors.
This article will explore how Topgolf tracks the balls in more depth. We'll examine their technology and how it is used to supercharge the game of golf. Check out our article for a more comprehensive breakdown of what Topgolf is.
Technology Used By Topgolf To Track Your Shots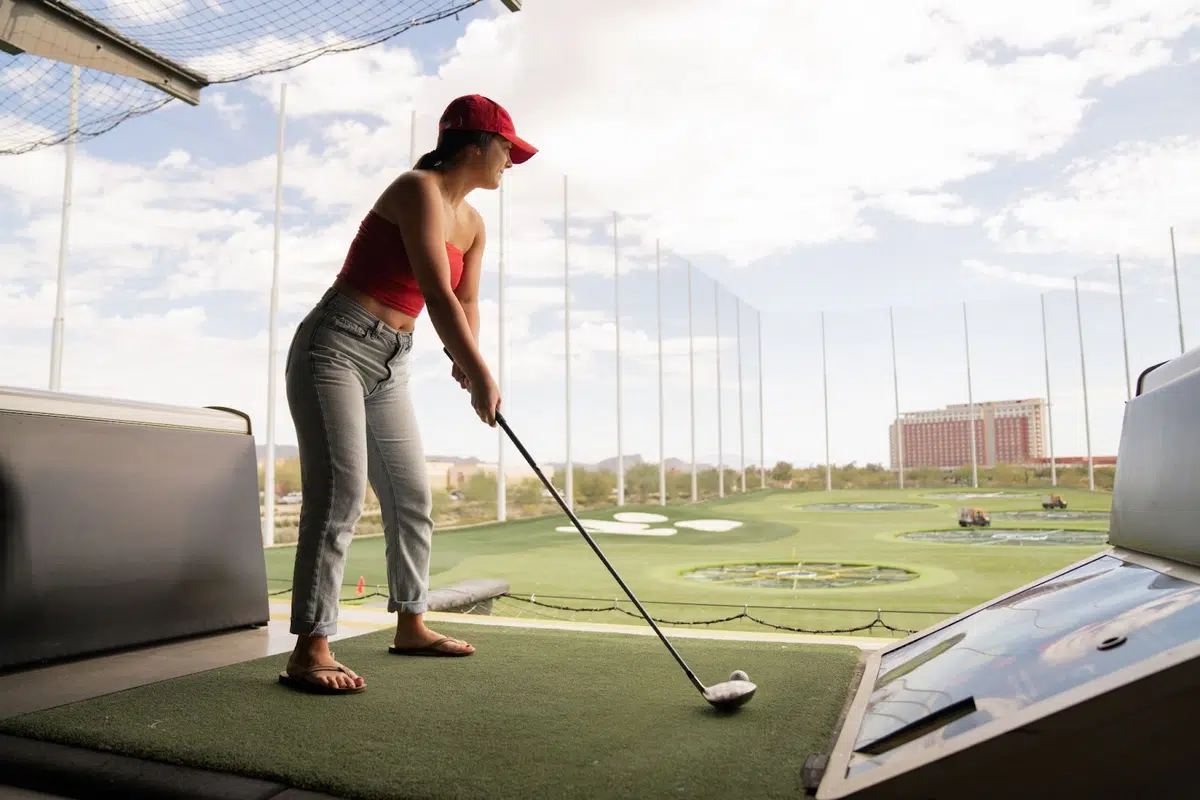 Topgolf uses RFID (Radio Frequency Identification) technology to track the balls accurately. The RFID readers and antennas are placed throughout the playing area to capture ball data.
This includes the speed, distance, and flight path. The balls themselves have a microchip that helps the tracking process, ensuring that the data collected is as precise as possible.
RFID technology has been around since the 1950s and is used in various industries for tracking purposes. It is used in arcades, wireless payment systems, and inventory tracking.
Topgolf makes golf accessible to everyone. Forget traditional driving ranges where a loud cough is frowned upon while you hit balls aimlessly into a field.
The decor, energy, and music make it feel more like a party atmosphere. The RFID golf ball tracking technology creates an immersive experience for Topgolfers with real-time ball data.
The RFID system is automated, meaning that the data is processed without human intervention. It has to be better than a friend judging driving distances after one beer too many!
All this advanced tech means that a trip to Topgolf is likely to be more expensive than your typical driving range.
Read more: How Much Is Topgolf
How Does Topgolf Track Your Ball?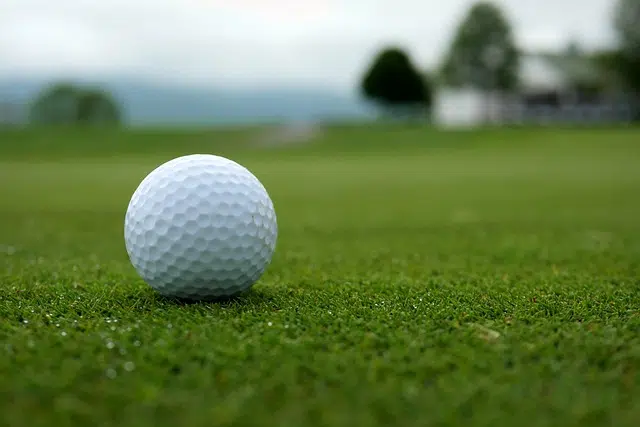 So, how does Topgolf work in practice? Well, the RFID system works by sending a radio signal that interacts with the microchip in the ball. When the ball is hit, the signal is captured by a network of sensors installed throughout the venue. This communicates with the RFID microchips embedded in each ball.
This allows the system to track the ball's flight path, landing spot, speed, spin rate, launch angle, and more.
Also, the lighting at Topgolf plays a crucial role in the performance of the RFID system. The sensors need specific lighting conditions to function optimally. Topgolf has special lighting to provide consistent illumination throughout the playing area.
After being captured, the data is displayed on the players' screens.
The RFID technology will tell you, for example, who hit is closest to the bullseye out of six friends. This Topgolf technology also helps from a teaching perspective.
You can get competitively priced lessons at Topgolf. It provides instructors and students with real-time data. Of course, sometimes it is easier to practice at home. A budget launch monitor can be a great investment if you actually want to make technical adjustments to your swing.
Equally, if you are there on your own practicing, you can enjoy these insights into your performance. This is opposed to a traditional driving range where you do it all on feel and the eyeball test. Your first step towards the DP World Tour could start at your local Topgolf!
Does Topgolf Track Ball Speed?
Yes, Topgolf tracks ball speed. Ball speed is an essential aspect of the game, and Topgolf uses this information to enhance the experience for golfers.
You can see how far you are hitting the ball by measuring ball speed. As well as having some good old-fashioned competition, don't be shocked if one or two egos get bruised!
In addition to ball speed, Topgolf also tracks other metrics like the ball's spin rate. The spin rate refers to the number of rotations the ball makes in the air. If you are using the facilities for game improvement, tracking your spin rate can be helpful.
What Kind of Balls Does Topgolf Use?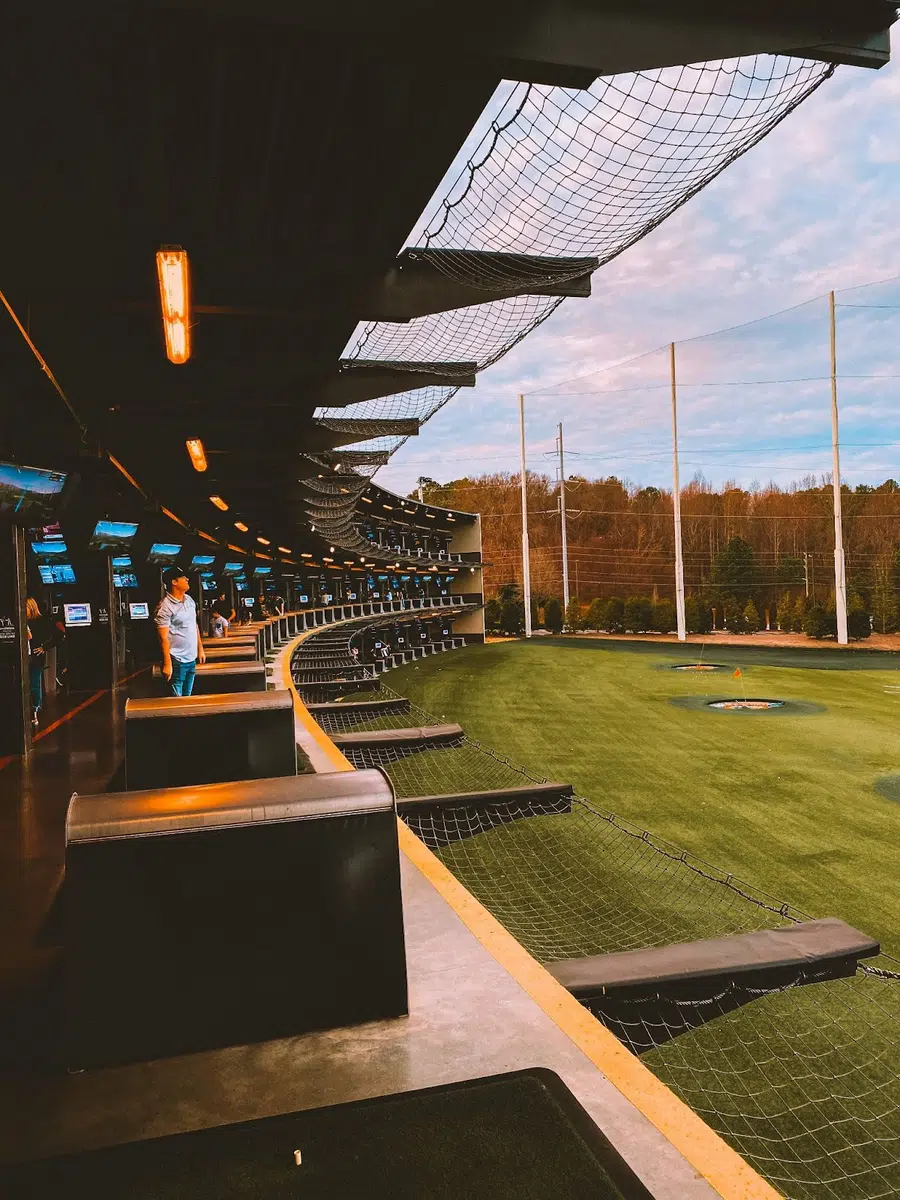 Do top golf balls have trackers? The answer is yes, they do. Topgolf uses a unique type of ball that is designed to work with the RFID tracking system. The balls are durable, long-lasting, and designed to be repeatedly hit without losing shape or accuracy.
The balls' design ensures that they work well with the tracking system, providing precise and reliable data to the computer system.
Remember, these balls are also flighted, so they travel less distance than golf balls you would take on the course. It's always a good excuse if the driver is not firing and you want to impress someone.
Read also: How Does Topgolf Work
FAQs
Does Topgolf Balls Have Trackers?
Yes, Topgolf balls have trackers embedded in them. The RFID microchips inside the balls communicate with the sensors. These accurately track the ball's flight path and landing spot. The unique design of the balls is optimized to work seamlessly with the tracking system, providing players with reliable data. The inside of a golf ball is a fascinating thing, especially when it holds a tracker!
Can You Steal a Topgolf Ball?
No, Topgolf has measures in place to prevent customers from stealing the balls. The RFID technology used by Topgolf can track the location of each ball, making it easy for staff to retrieve misplaced or stolen balls. Additionally, the balls are flighted. This means they travel less distance and are therefore useless outside of Topgolf's facilities.
Take one of these onto the course, and it will feel like a waterlogged golf ball.
Does Topgolf Track Ball Speed?
Yes, Topgolf tracks ball speed using the RFID technology. The speed data is displayed on the players' screens, allowing them to see how far they are hitting the ball. Topgolf also tracks other data points such as spin rate, launch angle, and ball flight.
Conclusion
Topgolf has transformed the traditional game of golf into a fun, interactive experience. If you haven't been before, the fact that they can track every shot accurately does have a novelty factor.
The first time a friend invited me, I certainly thought: 'how does Topgolf track balls?'. With the bright lights, music, and how people dress at Topgolf, it is very easy to forget that some seriously smart technology is working behind the scenes!
Related: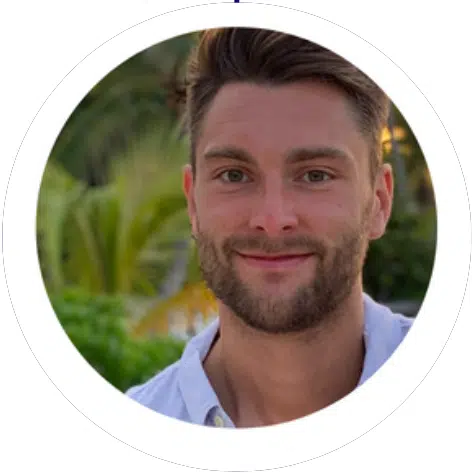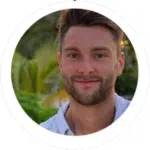 Sam has been playing golf for over 20 years and founded Impact Golfer. As a teenager, he discovered his love for the game using his grandad's clubs, including a wooden driver! As a golf obsessive, Sam plays whenever possible: regularly competing in matchplay with his friends and in tournaments at his local club. Fortunate to have a close friend who is a club pro– he has tested almost every type of equipment on the market (no freebies yet).