Topgolf is an innovative and entertaining fusion of golf and entertainment. Players hit microchipped golf balls at giant dartboard-like targets. It has become popular social activity, attracting golf enthusiasts and casual players. But can you play in all weather conditions?
Can you go to Topgolf in the rain? Topgolf is open in all weather conditions, including rain. You'll be protected from the elements by the roof. Topgolf may suspend play temporarily if there is lightning or severe weather. You might enjoy playing at Topgolf in the rain since you're protected and there will be less of a crowd.
But you don't want to make the trip to Topgolf and find out you can't play, so read on to learn all of Topgolf's weather policies.
You'll learn about topics like:
Topgolf's rain policy
Topgolf's lightning policy
How to prepare to play golf in wet conditions
Benefits of playing Topgolf in the rain
Let's dive in!
Read also: How Does Topgolf Work
What is the Topgolf Rain Policy?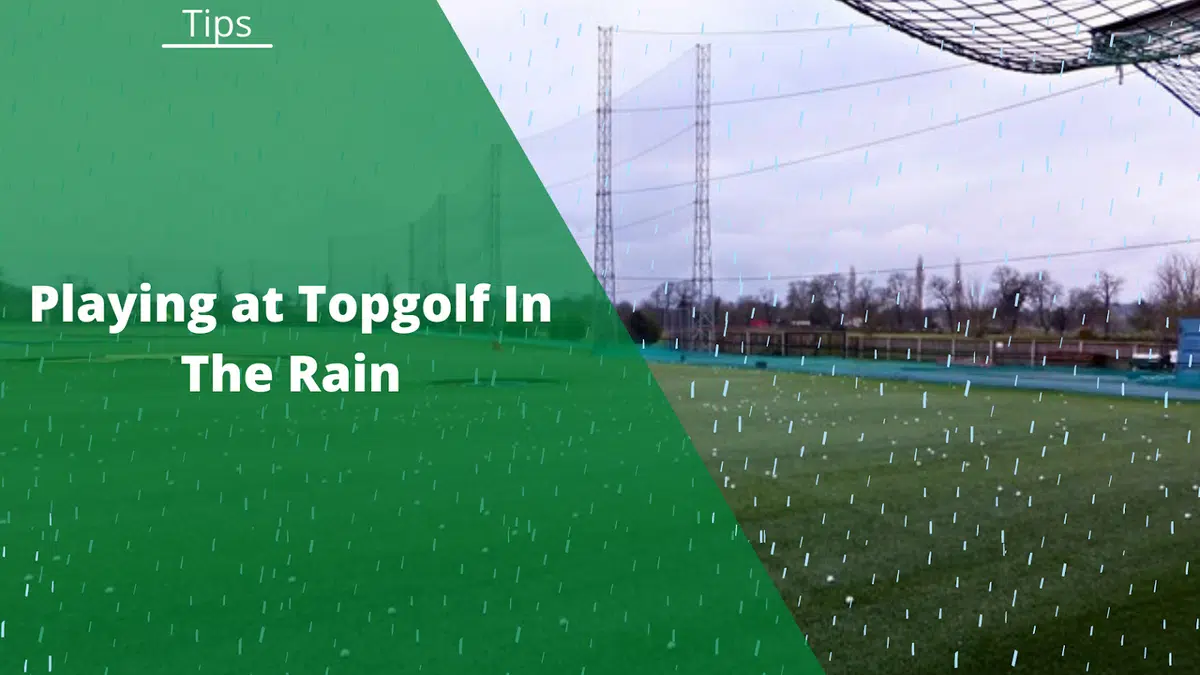 Explanation of Topgolf Weather Policy
Is Topgolf open when it rains? Topgolf prides itself on being a year-round entertainment venue; its facilities are generally open even when it rains. Topgolf's rain policy ensures that customers can still enjoy their experience, despite the weather.
I even enjoy playing more sometimes since my friends and I are protected from the elements, plus there's less of a crowd.
But play may be suspended in certain conditions.
When Does Topgolf Suspend Play Due To Weather?
Topgolf would suspend play if there is heavy rain or other severe weather conditions, such as lightning or high winds.
During these times, Topgolf may temporarily suspend play or, in extreme cases, close the facility for safety reasons.
Since you're protected on all sides except the front, most rains won't affect you. I've never felt unsafe during these times even during lightning storms, since you're mostly protected.
What Happens If Topgolf Suspends Play?
In the event of a rain-related closure or play suspension, Topgolf offers customers the option to reschedule their reservation or receive a refund.
Guests can enjoy Topgolf's other amenities when only a temporary suspension occurs. This includes bars, restaurants, and gaming areas.
In case you need a refund, it's important to understand the pricing.
Topgolf pricing varies depending on the location, day of the week, and time of day.
Topgolf charges per bay, not per person. Each bay can typically accommodate up to six players. Prices range from around $25 to $90 per hour, depending on the time and location. Most people spend about $30 per hour. Off-peak hours (usually weekday mornings and afternoons) are less expensive, while peak hours (evenings, weekends, and holidays) have higher rates.
Can you Play Topgolf During Lightning?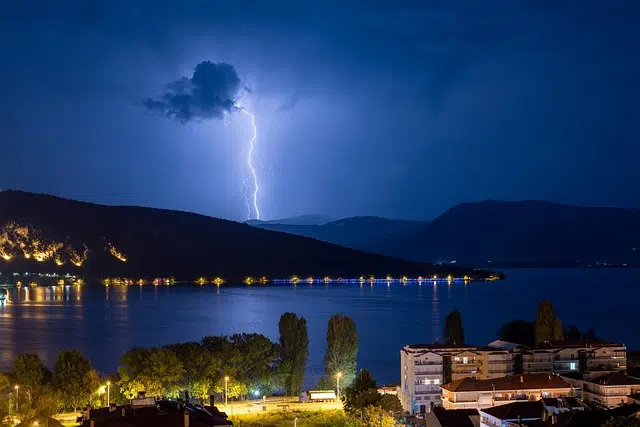 While Topgolf is designed to be an all-weather entertainment venue, safety is paramount. When there is a thunderstorm with lightning, Topgolf takes extra precautions to ensure the safety of its guests and employees.
Topgolf will follow its severe weather policy when lightning is detected nearby. This involves suspending play until the storm has passed. Lightning poses a significant risk to players. Especially in an outdoor environment where metal golf clubs can act as conductors.
Guests are encouraged to seek shelter inside the venue's buildings during a lightning delay. They can use Topgolf's other amenities, such as bars, restaurants, and gaming areas. The staff will track the conditions and notify guests when it is safe to resume play.
Can you play Top golf in the rain? Yes. Is it safe or advisable to play during lightning? No.
How to Prepare for Topgolf in the Rain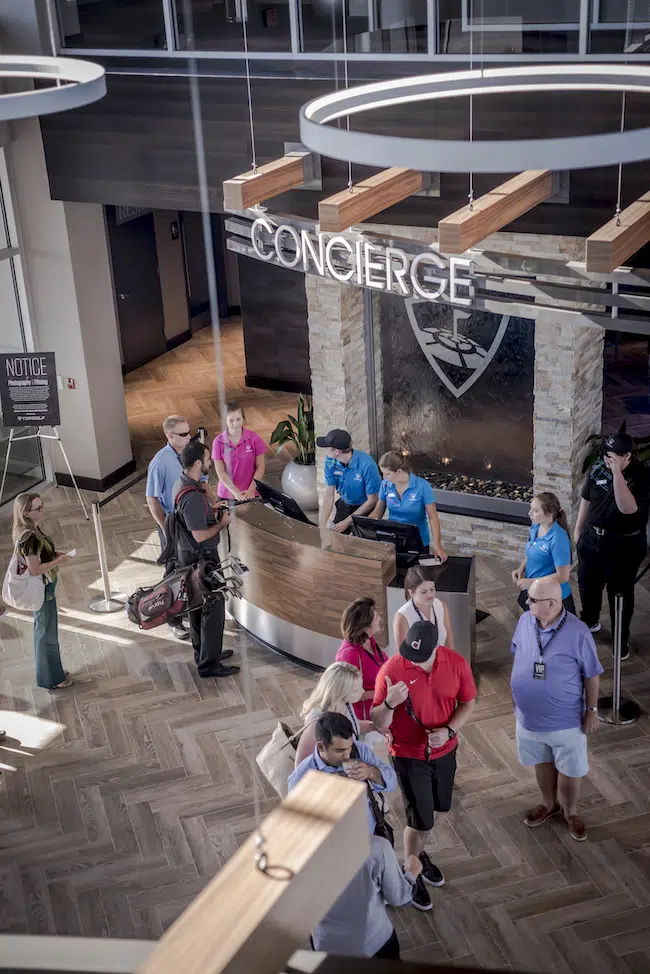 Clothing and Footwear Recommendations
When heading to Topgolf on a rainy day, it's essential to wear rain appropriate golf gear to stay dry and comfortable. Opt for waterproof clothing, such as a rain jacket and pants, to protect you from the elements. Layering is advisable, as temperatures can vary.
Choose waterproof golf shoes or boots to keep your feet dry and ensure a firm grip on wet surfaces. A hat or cap can shield your face from the rain, while gloves can enhance your grip on the club. Lastly, bring an umbrella for additional protection as you navigate the facility.
Check out our article, which gives the full breakdown of what to wear to Topgolf.
Equipment Protection Tips
While Topgolf provides clubs and balls, protecting your personal belongings is essential. Keep your electronic devices in waterproof cases, and store any additional items in a watertight bag.
Suggestions for Staying Dry and Comfortable
To maximize your Topgolf in rain experience, utilize the covered hitting bays available at most Topgolf locations. These shelters will keep you mostly dry, but having an umbrella handy to protect you when moving around the facility is still a good idea.
Tips for Playing Topgolf in the Rain
Adjusting Swing and Grip for Wet Conditions
Playing Topgolf in the rain can be challenging, but with some adjustments to your swing and grip, you can still have a great time. Use a lighter grip to prevent slipping, and consider shortening your swing to maintain better control so you can maintain distance in wet conditions.
How to Handle Slippery Balls and Clubs
Wet golf balls and clubs can be difficult to handle, but there are some strategies you can use. Keep a towel handy to dry off your equipment between shots, and use a glove to improve your grip.
Strategies for Making the Most of Rainy Topgolf Experience
Does Topgolf close when it rains? Embrace the unique challenges that playing Topgolf on a rainy day presents, such as adapting your swing and technique. Focus on having fun and enjoying the company of your friends rather than striving for a PGA-level score.
Benefits of Playing Topgolf in the Rain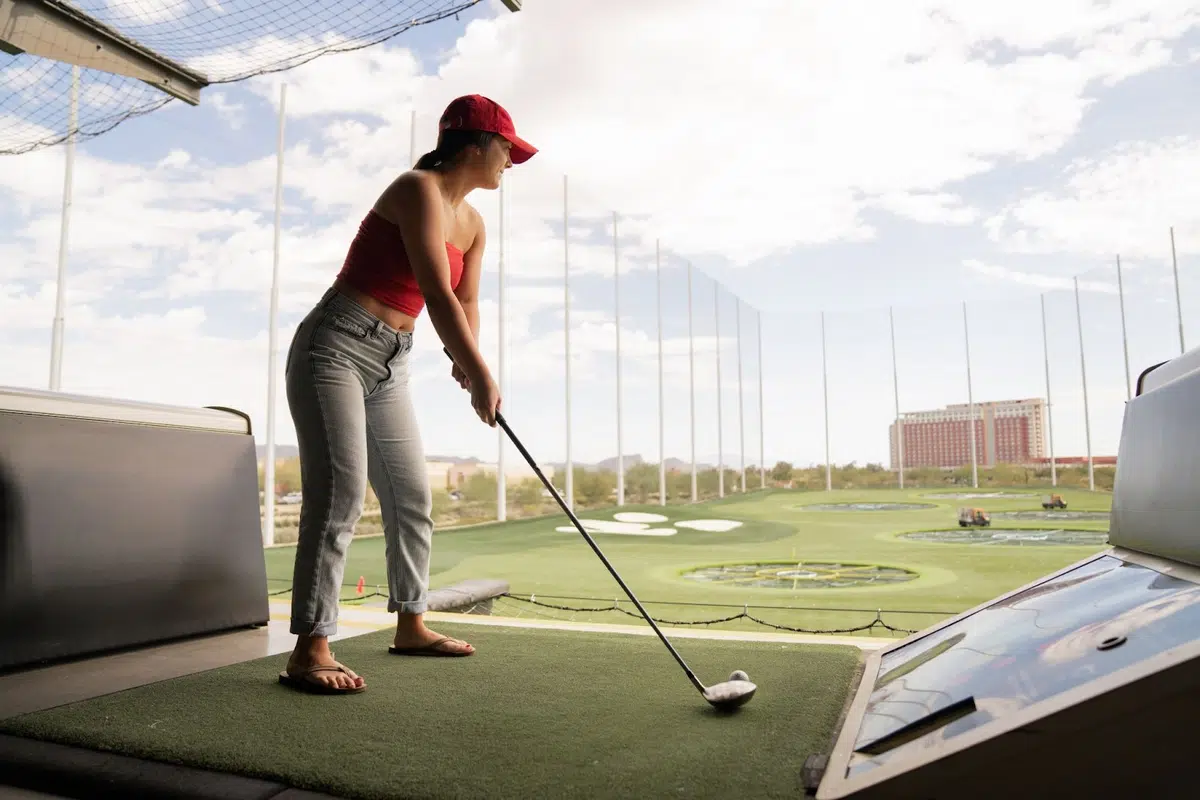 Less Crowded Facilities
One of the perks of playing Topgolf in the rain is that the facilities are often less crowded. This means you can enjoy shorter wait times, more attentive service, and a more relaxed atmosphere.
Unique Challenges and Opportunities
Playing Topgolf in wet conditions presents unique challenges that can help improve your golf skills. Adapting to the elements and learning to adjust your grip and swing can translate into better performance on the course.
The great news is that you can actually track how rain impacts your ball striking. Topgolf tracks every ball, giving you essential data such as distance, spin and launch angle.
Increased Satisfaction and Enjoyment
There is something satisfying about braving the elements and making the most of your Topgolf experience, despite the rain! When I personally played Topgolf in the rain, it created lasting memories. I always get a sense of satisfaction overcoming the elements!
Conclusion
In summary, next time you ask yourself, "is Topgolf open in the rain?" Topgolf remains open in the rain, offering a fun experience for guests who are willing to brave the elements. If you dress appropriately and adapt your gameplay, you can still enjoy a Topgolf session.
Definitely don't let a little rain dampen your spirits! We think golfers should embrace the challenge and try Topgolf, even if the weather isn't ideal. You are still largely sheltered. It is definitely not the same experience as getting soaked on the course!
Playing Topgolf in the rain can still be enjoyable. So, the next time it rains, grab your waterproof gear and head to your nearest Topgolf location for a unique and fun-filled adventure. The Topgolf weather policy accommodates, so there is no reason to enjoy!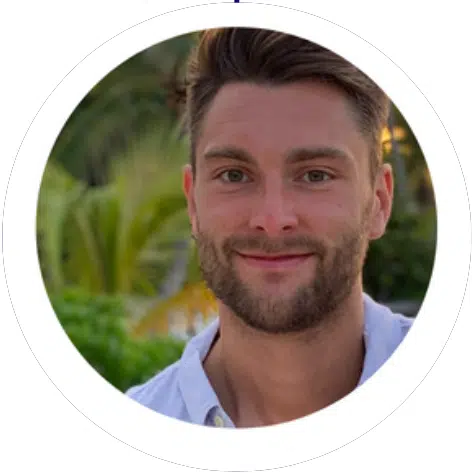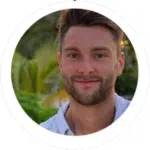 Sam has been playing golf for over 20 years and founded Impact Golfer. As a teenager, he discovered his love for the game using his grandad's clubs, including a wooden driver! As a golf obsessive, Sam plays whenever possible: regularly competing in matchplay with his friends and in tournaments at his local club. Fortunate to have a close friend who is a club pro– he has tested almost every type of equipment on the market (no freebies yet).