In this Callaway Rogue Driver review, we will explore the various properties of this club, measuring the strengths and weaknesses to determine if it's the right driver for you.
If you're looking to gain some extra yardage, accuracy, or forgiveness by purchasing a new driver, it helps to know exactly what technologies these manufacturers are producing – and whether or not they actually make a difference.
Things to Consider Before Buying a Driver
Before rushing to a decision, there are a number of factors to carefully consider when choosing your perfect driver. Though a lot of it comes down to your own personal needs, it's generally best to find a healthy balance between all of these factors.
Distance
Getting a good amount of distance off the tee isn't just important: it's also a whole lot of fun. You want a driver that can confidently work with you to achieve your maximum distance potential.
Forgiveness
As we all know, golf is a tricky game. Even the pros don't hit out the center every time, so it's important for drivers to have a forgiveness element to help us all out. The more forgiveness a club has, the less reliant it is on you hitting it perfectly out of the sweet spot.
Loft and Launch
In order to achieve your desired distance and accuracy, the clubhead must be designed to provide the correct amount of loft, and should be capable of launching with both power and precision.
Feel and Sound
You'll find that you can learn a lot about a driver by simply holding it in your hands. If it instinctively feels good, then there's a good chance that it will be well suited to you. If it doesn't feel right, either when you hold it or swing it, it often translates to bad shots.
Additionally, you should listen carefully to the sound the club makes on impact. While there isn't a particular sound that is objectively better than the rest, a good satisfying ball-striking sound is usually a reliable indicator of quality.
Adjustability
Most drivers nowadays come with an adjustable hosel, allowing players to slightly change the loft angle of their club. However, some drivers go a few steps further, with toggles to adjust weight distribution, the center of gravity (CG), and club face direction.
Since we're all different players with different swings, it makes sense to have a driver that you can more specifically tailor to your own style.
Looks
Club manufacturers usually put a lot of thought into what their drivers look like, and for good reason. Though it's obviously not the most important factor, liking the way your club looks can actually have a huge impact on your performance. Choose a club that will make you feel excited every time you remove the headcover.
Callaway Rogue Driver Review
Pros
High ball speeds with potential for big distance
Enhanced forgiveness
Sleek design
Head shape inspires confidence at address
Sounds great
Cons
Following on from the successful Callaway Epic driver of 2017, the Callaway Rogue has taken the designs of its predecessor and refined them, aiming to squeeze out slightly higher levels of performance.
Callaway has emphasized that the Rogue is not a direct replacement of the Epic, and the Epic is thus still available. The main reason for this might be the reduction in adjustability: the Epic driver has a draw-to-fade weight slider as well as an adjustable hosel, whereas the Rogue only has an adjustable hosel. Callaway understands that, if you currently use and enjoy the adjustability of the Epic, you would probably think twice before upgrading to the Rogue.
That said, the Rogue has made a few leaps in performance that more than justify its place in Callaway's roster. Utilizing Jailbreak technology, X-Face VFT technology, and an MOI-enhancing shape, this driver is primed to produce some marvelous ball speeds and game-changing distances.
A fair amount of thought has also been given to the forgiveness department. By removing the weight slider, and cunningly dieting the weight elsewhere in the head, Callaway has been able to place more weight further back and lower down, dropping the CG. If you are a higher handicapped player who struggles to get the ball up and away, this feature will be a great ally to you.
Improvements have also been made in the visuals department. There was nothing particularly wrong with the green-licked head design of the Epic, but we found that the subtler, teal blue and black design of the Rogue cleaned up a bit sharper. The shape of the Rogue has also been stretched further back, providing the kind of shape that inspires confidence at address.
There is a lot to love about the Callaway Rogue Driver, and there is something for players of all abilities. Higher handicapped players will likely appreciate the enhanced forgiveness of the large face and low CG, while lower handicapped players can potentially take full advantage of the refined technologies, pushing their performance to new limits.
Features and Benefits
Jailbreak Technology
First introduced with the Callaway Epic Driver, Jailbreak consists of two internal bars that connect the sole to the crown. The idea is basically to create a faster rebound effect, thus generating faster ball speeds.
The Rogue's Jailbreak bars are now 25% lighter than before and are shaped like an hourglass, allowing them to retain the same strength without taking up too much of the club head's weight allowance.
If you weren't aware that the Jailbreak bars were there, you probably wouldn't notice anything out of the ordinary. However, after hitting a few shots, you might start to notice just how firm and robust the Rogue's head feels. To speak somewhat dramatically, this club made us feel powerful, and we think that has a lot to do with the ball speed generation of this technology.
X-Face VFT Technology
The VFT Face of the Rogue is thinner, lighter, and faster than ever before – which is an impressive feat in and of itself. The technology itself is the same as what we've seen on previous Callaway drivers, only it's been sharpened up to generate a few precious extra yards.
If you put the face of the Rogue side by side with that of the Epic, you will also notice quite a significant difference in shape. The Rogue's face is far wider, designed specifically to address common mishits, resulting in a far more forgiving club.
Weight and Aerodynamics
The weight-saving mechanics of the Rogue's clubhead start at the top, with the Triaxial Carbon Crown. Tipping the scales at under 10g, this light-but-strong crown is the largest carbon composite surface ever seen on a Callaway driver and is designed to save weight which is then redistributed to increase MOI.
Moving down through the clubhead, you have the hourglass bars, the razor-thin face, and the titanium sole, all of which are designed to save as much weight as possible without compromising performance.
With a significant absence of weight to play around with, Callaway have been able to bolster the back-bottom of the clubhead, keeping the CG low for easy, forgiving amounts of loft. This was highly noticeable and is a very welcomed feature of this club.
Then there's the aerodynamic design of the clubhead as a whole. Callaway has once again been working with Boeing, and it shows. The SpeedStep line on the crown helps to channel the airflow, and you can tell just by looking at the sole that it has been designed to fly like a jet. In practice, it swings smoothly and swiftly – can't ask for much more than that.
Alternatives
Despite everything it has going for it, this driver won't be for everyone. If you feel as though you need to look around some more, here are some alternatives which could be worth your attention.
Featuring the much-discussed Twist Face technology, the TaylorMade M4 offers a stunning exhibition of a marriage between forgiveness and performance. The technology first made an appearance on the M3, but it has been ever so slightly improved for the M4, and the results speak for themselves.
Dustin Johnson claimed an early 2018 victory with an M4 in his bag – and, thanks to the sleek, futuristic design of this club, he did it in style. Few could argue that this club doesn't look fantastic.
Like the Callaway Rogue, it doesn't have any adjustability beyond the hosel (though you can choose from a few different shafts). Other than that, the M4 has all the right performance beats to ensure its status as a top of the range driver.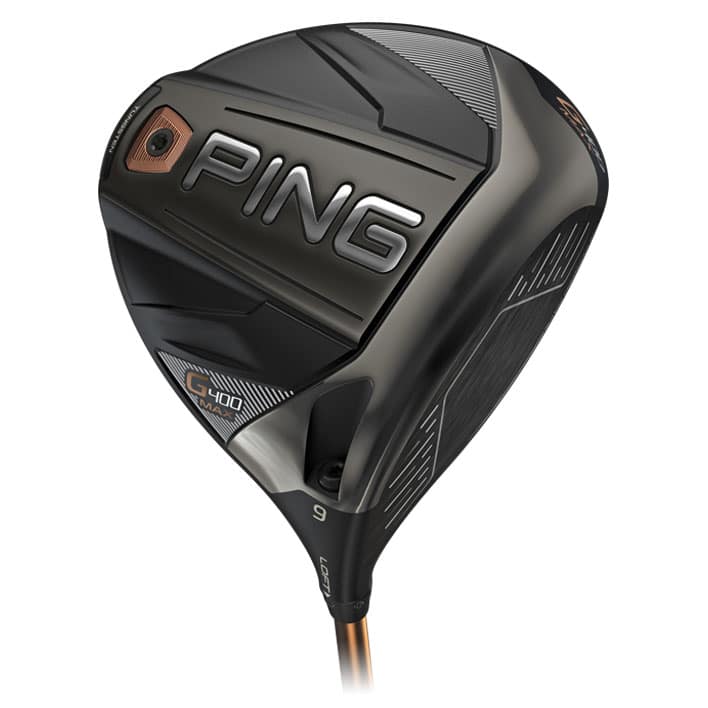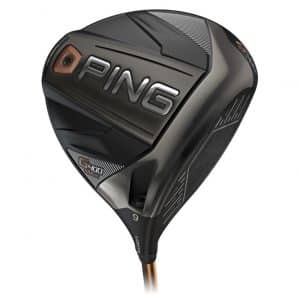 A cheaper – but no less potent – alternative to the Callaway Rogue is the PING G400. Providing significantly faster ball speeds than PING's previous G models, the G400 utilizes a smaller, more aerodynamic clubhead made from a cocktail of lightweight materials.
Despite its smaller size, the G400's clubhead is one of the most forgiving on the market and boasts high levels of MOI. The distances on offer are nothing to scoff at, either, though you probably won't be breaking any records.
One thing for which the G400 is widely praised is its sound. PING has put a lot of work into frequency and vibration research, which has resulted in a muted, powerful sounding club. The matt black aesthetic is perfect for those who prefer simplicity in the looks of their drivers.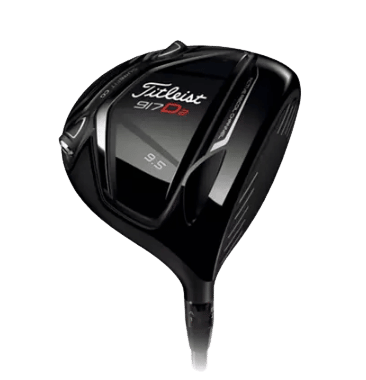 If you're looking for a bit more adjustability, then the Titleist 917 D2 is certainly worth a look in. The D2 actually represents Titliest's first foray into an adjustable CG, and we can safely say that they did a pretty good job.
The technology, called SurefitCG, consists of weight capsules that can be inserted and flipped to gain a draw or fade bias, and to change where the CG lies. It's a bit more fiddly than regular driver toggles, but it's highly intuitive and works like a charm.
A great deal of technological attention has also been paid to the face, which is both fast and furious. It's a high-performing, forgiving club that looks and sounds pretty great.
Final Thoughts
It's clear that Callaway were aiming to take the general concept of the Epic driver and push it to new limits – and that's exactly what they've achieved. In many respects, the Rogue driver is leaps ahead of its predecessor.
The technologies, which had already been proven to work, have been painstakingly fine-tuned and optimized. The result is a smooth swinging, highly forgiving, rocket-launching driver which can offer game-improving potential for players across the board.
If you're looking to up your driving game, check out the Callaway Rogue driver here.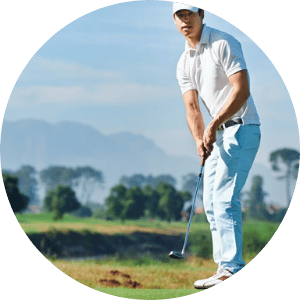 Nick Lomas is the founder of GolfSpan, an avid golfer, not quite a pro but has over 15-years of experience playing and coaching golfers from all over the world. His mission is to bring the golfing community a better experience then it comes to choosing the right golf gear, and finding the right set up for your game.