When you mishit your golf ball, it can lead to a wayward shot and a loss of distance. That is why manufacturers produce forgiving clubs to mitigate the damage of an off-center strike. In this post, we look at a club that increases yardage no matter what. My Callaway Rogue X irons review will determine if they are as long as the company says.
Besides the distance capabilities of these irons, I will assess their price, feel, forgiveness, and launch. The aim is to help the average golfer determine whether these irons can boost your game.
Since the stronger lofts on these clubs can be difficult for slow swingers to launch, there is an alternative option for you. Take a look at our review of the Callaway Rogue irons, as these better suit your swing.
Callaway Rogue X Irons Specs
360 Face Cup
The star of the Callaway Rogue X iron set is the 360 Face Cup technology. It combines with Variable Face Thickness (VFT) to deliver accelerated ball speed across an expanded region of the face to produce added forgiveness on heel and toe mishits.
The VFT helps increase the clubface's flex through impact to prompt consistent speed across the face. That means that if you catch the ball off-center, you still enjoy consistent carry and total distance.
Urethane Microspheres
To avoid harsh vibrations engulfing the irons on mishits, the engineers added Urethane Microspheres. Microspheres enhance the feel without impacting the coefficient of restitution (COR). That means that you enjoy a soft feel and maximum power at impact.
In addition to improving the feel, the material produces a crisp sound at impact for superior acoustics.
MIM'D Tungsten
Another significant component of the Callaway Rogue X irons is MIM'D Tungsten. The weight is positioned in the clubhead to precisely place the CG in each iron. As a result, each iron launches optimally to deliver the desired ball flight, spin, and control.
Lightweight
This Rogue X irons review would not be complete if I didn't mention their lightweight design. The reduced mass of these irons enables you to increase clubhead speed to encourage maximum energy transfer at impact.
That is beneficial to those who struggle to initiate maximum clubhead speed on the downswing.
Loft
The Rogue X irons feature strengthened lofts that effectively play as an extra club. For example, the 18.5-degree 4-iron is 1.5-degrees stronger than the average 3-iron loft, according to Golfweek.
Although faster swingers will enjoy increased distance compared to other irons, they may prove a challenge for slow swing speeds. The stronger loft may cause them to launch lower, resulting in less carry and shot-stopping power.
| | | | | | | | |
| --- | --- | --- | --- | --- | --- | --- | --- |
| Club | 4 | 5 | 6 | 7 | 8 | 9 | PW |
| Loft | 18.5° | 21° | 24° | 27° | 31.5° | 36° | 41° |
Shaft
Callaway's stock shaft for the Rogue X irons review is an Aldila Synergy Graphite. The flex options are regular and stiff. That usually suits fast and medium swing speeds the most. However, these irons are ideal for moderate swing speeds.
Callaway Rogue X Irons Distance Chart
<iframe width="560″ height="315″ src="https://www.youtube.com/embed/NJMf3VmoFMI" title="YouTube video player" frameborder="0″ allow="accelerometer; autoplay; clipboard-write; encrypted-media; gyroscope; picture-in-picture" allowfullscreen></iframe>
To give you an idea of the distance of the Rogue X irons, I have provided details from a Rick Shiels review.
Shiels revealed that Rogue X irons went further than the Rogue range. The Rogue X 4-iron ended 12-yards further than the Rogue equivalent, while the X Pitching wedge was 3-yards longer.
In addition, the Rogue X 7-iron finished 15 yards further than its Rogue counterpart.
Below is the Callaway Rogue X distance chart from Shiels review.
| | | | | | |
| --- | --- | --- | --- | --- | --- |
| Club | Ball Speed (MPH) | Launch Angle (Degrees) | Backspin (RPM) | Carry (Yards) | Total Distance (Yards) |
| Rogue X -4 | 140.3 | 9.8 | 3490 | 220 | 235 |
| Rogue X – 7 | 128.3 | 14.8 | 4619 | 193 | 203 |
| Rogue X – PW | 108.8 | 23.7 | 7689 | 146 | 148 |
Things To Consider Before Buying a Set of Golf Irons
Budget
Golf equipment ranges in price to cater to every skill level and taste. A set of irons is no different, which is why it is best to set a budget before you start shopping.
If you are looking for cheap golf clubs read our article Best Golf Sets Under $300.
To give you an idea, an entry-level set of clubs with minimal technology will set you back $300- $400. However, if you are after specific game improvement features, you can spend closer to the thousand dollar mark and over.
Furthermore, if you are a superior golfer seeking forged blades, be ready to spend thousands of dollars.
Launch
The launch is a vital factor with irons because it impacts your landing. If you launch the ball high with added spin, it descends along a steep path and stops quickly. That gives you more control and the ability to hit every shot and understand how it will land.
However, those who launch the ball low with limited backspin rpm will see their ball release upon landing. While that can benefit your total distance, it reduces your control on approach. If the ball rolls excessively, it can run off the green and leave you in trouble.
To help you optimize your launch, I suggest getting fitted to find the correct lofts for your swing. Those that do not have the time or budget for a fitting should keep reading.
However, if you launch your iron shots low and lose spin. Try testing out weaker lofted irons.
Conversely, if you gain excess height, which impacts your distance, you should consider strengthening the loft of the irons.
Forgiveness
Forgiveness is vital if we casual golfers intend to enjoy the game. An unforgiving club can cause a loss of distance and accuracy when we mishit the ball.
Forgiving irons feature game improvement technology that generates explosive ball speed across an expanded area, including low on the face. That means that even if you get the connection wrong, your punishment is minor.
Furthermore, forgiving irons reduce sidespin that causes you to hook or slice your shots. They, therefore, work to deliver straighter ball flight for improved accuracy.
If forgiveness is your biggest concern, we have compiled a list of the most forgiving Callaway irons.
Distance
Once you have picked out an iron that delivers forgiveness, you need to complement it with distance. Distance irons feature technology that encourages rapid ball and clubhead speed.
The clubhead speed is promoted by an aerodynamic and lightweight design that maximizes the power transfer from the face to the ball at impact. In turn, that prompts accelerated ball speed. As a result, you enjoy a high, powerful launch and improved carry and total distance.
In addition, manufacturers position technology in the sole to enable more clubface flex on the downswing. That leads to increased rebound at impact, which in turn fires your golf ball high and long.
Workability
The downside of game-improvement features is that they restrict the workability of your shot. It is challenging to induce a draw or a fade because of the offset hosel or reduced sidespin. Therefore you lose an element of control over your shot.
While that is not an issue for most average golfers, it is problematic for lower handicappers and professionals. If you fall into that bracket, you are better off looking at a set of blades rather than game improvement irons.
Spin
Spin is a temperamental feature in iron play as it can make or break a shot. If you generate excessive spin, your ball will fly high and stop rapidly, resulting in a loss of roll. While that is suitable for wedge and short iron play, it does not bode well for distance.
To overcome this challenge, Callaway uses A.I. Flash Cup technology. It optimizes the spin, ball speed, and launch of each iron. As a result, you experience low spinning long iron shots and higher launching, rapid spinning short irons, and wedges.
Rogue X Irons Alternatives
Callaway Mavrik irons are the longest option in a range of game improvement irons crafted for distance.
Like the Rogue X irons, Callaway employed A.I. Flash Face Cup technology to optimize each club in the set for superior launch and distance.
The CG is optimally positioned in each iron because of the Flash Face Cup technology. It works to optimize your launch and ball flight for maximum carry distance.
The strong lofted irons equip you with a club extra to maximize distance throughout the bag. Although beneficial for additional yards, these lofts do not work for slow swingers looking to achieve a high launch.
In addition to its distance, the Mavrik irons offer a soft feel. Callaway inserted Urethane microspheres to resist vibrations from mishits. As a result, it enhances acoustics for a crisp reverberation at impact.
If you are in the market for more forgiveness, then the Callaway Mavrik Max irons are worth looking into. However, if it is workability that you demand, the Mavrik Max Pros are what you need.
Overall, the Callaway Mavrik irons are long, forgiving, and easy to launch. Its compact profile is preferable for mid-handicappers seeking additional yards.
The TaylorMade SIM Max irons deliver distance, forgiveness, and feel to mid and high handicap golfers.
The engineers at TaylorMade fitted the irons with Speed Bridge technology that improves stability at impact, prompting rapid ball speed. As a result, you enjoy increased carry and total distance, even on off-center strikes.
In addition, it contains an Echo Damping system which restricts shocks felt on mishits. It also provides improved acoustics for exceptional feedback at impact.
Furthermore, TaylorMade added their signature Speed Pocket that increases the flex of the clubface on the downswing. That enables maximum rebound at impact, along with accelerated ball speed and optimal distance.
Finally, an ultra-thin face combines with Inverted Cone Technology (ICT) to expand the size of the sweet spot. This design helps you to generate rapid ball speed, even on heel and toe mishits. Plus, it limits sidespin that causes us to hook or slice our shots. As a result, you enjoy straighter results for superb accuracy.
In summary, the TaylorMade SIM Max irons offer accuracy, forgiveness, and distance. These are qualities that will stand beginners and high handicappers in good stead.
If you are on a shoestring budget and cannot find a set of irons for a bargain, read on. The LAZRUS Premium irons are super affordable and will not break the bank.
Although they do not contain any revolutionary game improvement technology, they perform admirably.
These irons feature an oversized profile with standard lofts, making them highly forgiving and easy to launch. In addition, they produce increased spin to promote a high shot that stops rapidly.
The LAZRUS golf irons are ideal for casual golfers who do not play frequently and are not looking to fork out a fortune on a set. It contains everything you need, from a 4-iron to a pitching wedge. Plus, it is two to three times more affordable than options from premium brands.
The downside of these irons is that they restrict workability and reduce distance, thanks to their high ball flight.
In conclusion, the LAZRUS Premium golf irons suit high handicappers and casual golfers who play infrequently. They are forgiving, easy to launch, and possess increased shot-stopping power.
Callaway Rogue X Irons FAQs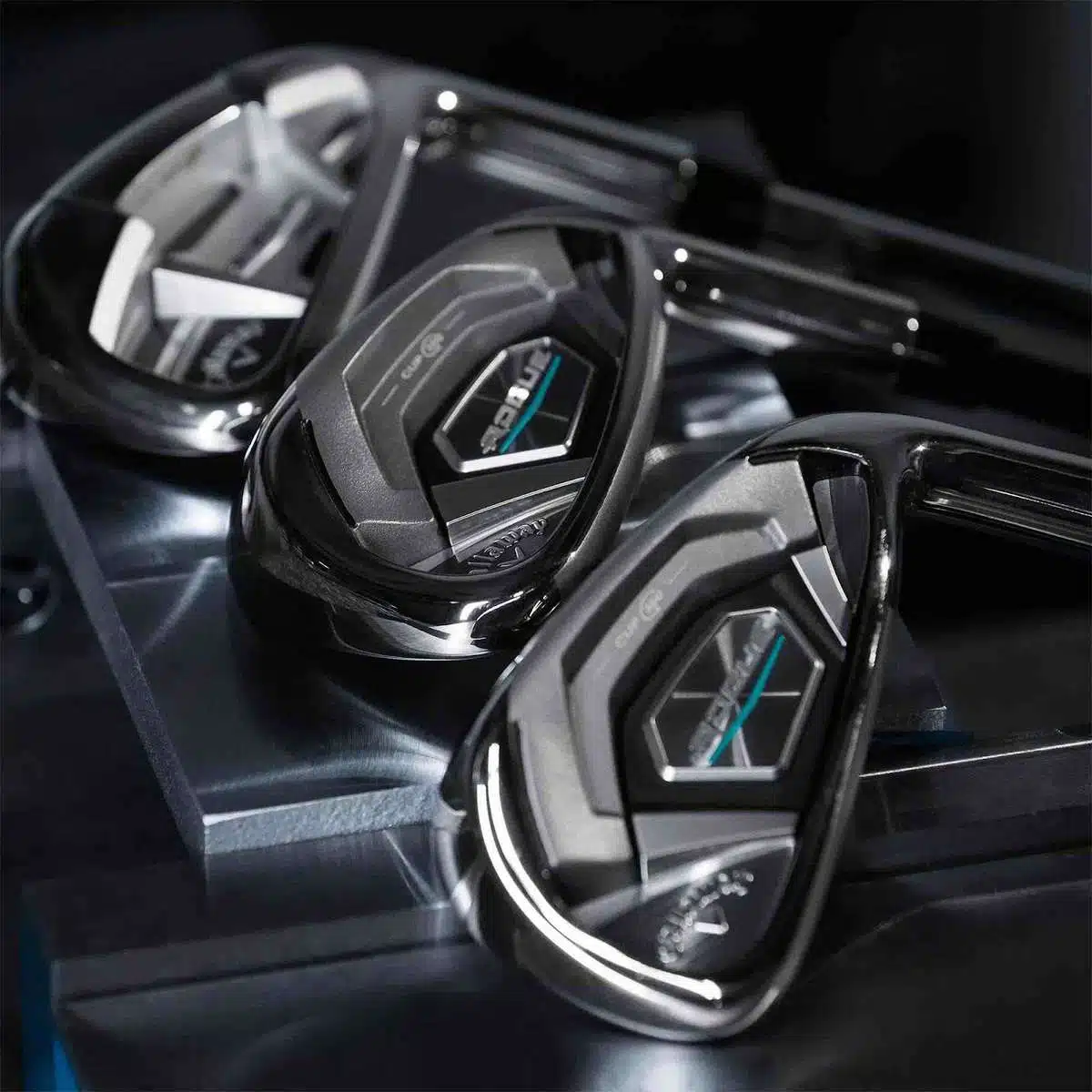 Are Callaway Rogue X Irons For High Handicappers?
High handicappers with faster swing speeds may prefer the Rogue X irons over the Rogue range. However, the Rogue X is best suited to mid handicappers with fast swing speeds.
Should I Buy The Rogue X Irons?
Although the Rogue X irons produce optimal distance and forgiveness, they are an older set of clubs. If that doesn't bother you, you can save money on acquiring a set. However, if you are after the latest technology, you should consider new Callaway models. Therefore, you can find sets with newer technology.
Can Callaway Rogue Irons Be Fitted?
Yes, the majority of golf clubs can be fitted. Thanks to the technology available to club fitment company's today.
When Did Callaway Rogue X Come Out?
The Callaway Rogue irons came out on February 9, 2018.
Final Thoughts On Our Callaway Rogue X Irons Review
That demonstrates the specs, features, and benefits of the Rogue x irons. As you can see, Callaway crafted them to deliver maximum distance, forgiveness, and control to the mid-handicap golfers.
The 360 Face Cup technology is a game-changer, helping you achieve your optimal launch with each club. That means you enjoy low spin and a high launch with the long irons for maximum carry distance. Conversely, the irons produce a high launch and optimal spin for short iron and wedge shots. That helps you stop the ball rapidly for maximum control.
Although there is no questioning their distance capabilities, the strong lofts may cause slow swingers to launch lower than desired.
If this Callaway Rogue X irons review inspired you, check out the irons here. However, if you are still undecided, look at our Callaway Rogue vs Rogue X review.
Callaway Rogue X Irons Review Recap
| | |
| --- | --- |
| Total Score | 85.8 |
| Star Rating | 4-stars |
| Distance | 92 |
| Forgiveness | 94 |
| Feel | 89 |
| Workability | 84 |
| Aesthetics | 86 |
| Price | 94 |
Pros
Promotes optimal distance
Forgiving
Generates explosive ball speed
CG positioned precisely for optimal launch of each iron
Eliminates harsh vibrations on off-center strikes
Promotes straighter shots
Cons
Slow swingers may not achieve their desired apex due to the stronger lofts
Reduced workability
Related Articles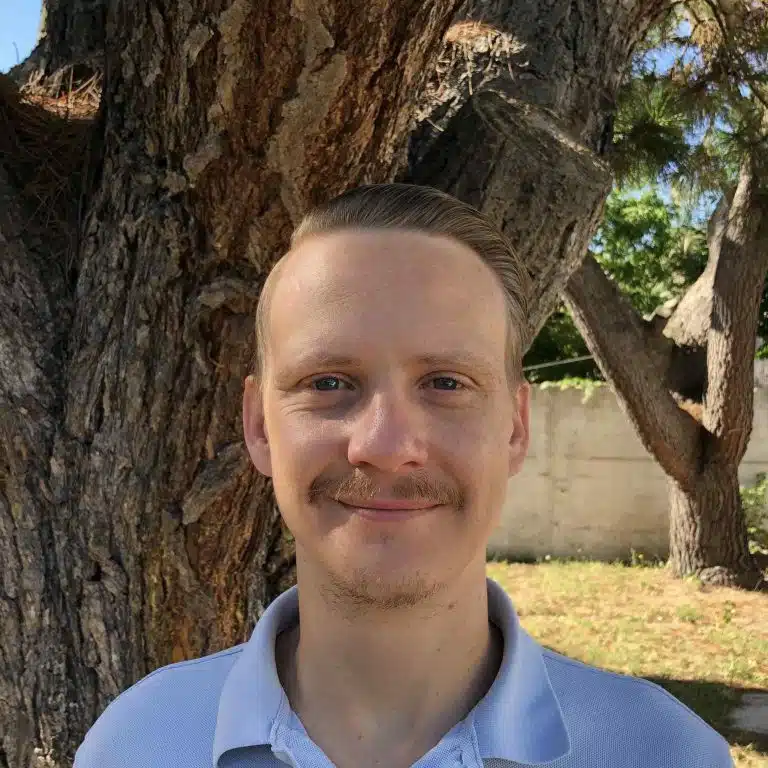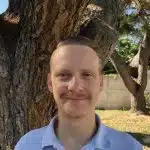 Matt is a seasoned golf equipment writer and sports fanatic. He holds a Postgraduate in Sports Marketing and has played golf for over 28 years.