Your putter is the most frequently used club in your bag. A new putter from the major brands can comfortably set you back by $300 before any customization. Locating a putter on a budget is challenging but well worth the effort.
What's the best cheap putter for your game? We have assembled a list of 10 of the best putters for the money this year. These 10 flatsticks topped their respective categories, while the last product claimed the overall best cheap putter title.
If budget is no issue, you may prefer a broader selection in our review of the best putters around.
At a glance: Our Top 5 Picks for Best Putters Under $100
Below are some of the key considerations in buying a putter.
Review – The 10 Best Cheap Putters 2023
Quick Overview: Our Top Picks for The Best Putters Under $100
Pros
Affordable price tag
Produces a soft feel
Generates consistent roll
Helps you square the putter face at impact.
Effective alignment aid
Cons
At the top end of the best affordable putters
Not suitable for players with extreme arched strokes
I am sure you are as surprised as me to see a quality Odyssey flatstick on our list of the top affordable putters. Odyssey DFX Seven tops our list of cheap golf putters thanks to its quality, soft feel, clean roll, and high MOI.
I found the DFX insert was even softer than the famed White Hot insertion and prompted a smooth feel, clean roll, and muted acoustics on every strike. Furthermore, the perimeter weighting and the insert material increased friction across the putter face for optimal distance control.
In addition, the weight in the mallet clubhead helped me square the putter face at contact to produce accurate putts.
Odyssey engineered employed a double bend hosel for the DFX Seven that creates optimal face balance to help you keep the putter head straight during the stroke. Golfers with straight strokes will benefit the most from this setup.
The Odyssey DFX stock grip is available in a pistol or oversized design, with the latter combatting wrist movement for a fluid stroke. Finally, the premium black head finish looks appealing and does well to restrict glare at address.
If you desire greater consistency and forgiveness on the green, think about the mallet putters. We have a detailed review that covers all you need to know about these lenient golf clubs.
Pros
Entry-level price point
High MOI design
Produces a smooth roll on all strokes
Built for slight arc strokes
Robust alignment aid
Cons
Not ideal for heavy arching strokes
Limited stock grip and hosel options
Although all the golf clubs on this list are cheap good putters, some are more affordable than others. The PowerBilt TPS RS-X M200 carries the most attractive price of the putters on this list, is forgiving, rolls smoothly, and features a robust alignment aid.
The attractive red and black mallet putter is equipped with maximum MOI to help you square the putter face at contact for improved accuracy. I noticed the putter resisted face twisting during the stroke to catch the ball at the correct angle.
Besides its accuracy, the engineers employed a grooved face insert which boosted friction across the face and softened each shot. As a result, I enjoyed superb feedback to help me judge the power of each strike.
The stock plumber's neck hosel suited my slight arc stroke and led to a superior dispersion record. However, this setup is not recommended for a heavy arc or straight strokes. The only downside of this affordable mallet-style putter is the standard-size grip.
Some golfers find the thinner design creates added wrist and hand movement, which sends the face off path.
Pros
Maximum Forgiveness
Maintains ball speed and topspin across the putter face
Excellent feedback
Robust alignment aid
Affordable putter
Cons
The face balance does not suit golfers with arch strokes
There is no 33-inch shaft option
Wilson is well adapted to developing the best golf clubs for beginners at an affordable price, and the Staff Buckingham Infinite is no different. Although it carries a higher price than other Wilson putters, it is inexpensive and compensates with maximum forgiveness.
This mallet putter produces incredible face balance to help golfers keep the putter head straight on the back and forward stroke. In addition, the added weight around the perimeter of the putter face allows you to preserve ball speed and topspin on all strikes.
I welcomed the soft feel and enhanced feedback delivered off the putter face, which was golden for judging the weight of each shot. Plus, the milled putter face enhanced friction across the putter face to produce consistent topspin and distance control.
The PVD black finish provided a pleasant appearance, and I felt it amplified the presence of the three-line alignment aid. The precise lines made it easy to determine where my putter face was aiming for superior accuracy.
Lastly, Wilson roped in an oversize grip, which I thought did well to keep my hands steady and reduce grip pressure. When coupled with the high MOI and face-balanced design, it helped me resist twisting during the stroke for straighter putts.
Readers searching for a forgiving putter should bookmark our review on the best putters for high handicappers. You will find plenty of options with a high MOI and expanded sweet spot for a clean roll.
Pros
Sensational feel
Produces consistent ball speed across the face
Generates a clean, consistent roll
Enhances friction
Works for golfers with a slight arc
Cons
Less MOI than mallet putters
Not ideal for straight or extreme arc strokes
Like Wilson, Cleveland is no stranger to producing quality, forgiving, and consistent golf clubs at an affordable price. The Huntington Beach Soft 4 putter is the softest feeling cheap golf putter, thanks to its precision milled face and harmonious ball speed produced on each putt.
Cleveland engineers opted for a Diamond CNC milled pattern across the putter face for greater friction on all putts. The diamond patterns help the golf ball stay on the clubface for longer to increase friction and ensure your ball has enough momentum to roll up to the cup.
The friction is aided by the advanced Speed Optimized Face Technology, which helps the average golfer maintain ball speed across an expanded area. In my experience, this helped me deliver improved distance control on mishits.
The only area where I noticed a challenge was the stability and MOI, which stems from the reduced mass in the putter head.
Occasionally, it caused me to open or close the face at contact and push or pull my putt. However, the cheap putter with a blade design trumps its opponents for feedback. Next, the Huntington Beach Soft 4 putter carries a plumber's neck hosel, which suits slight arch strokes.
Finally, the stock grip is a Huntington Beach Soft Pistol design that works for players producing limited wrist movement in their stroke.
Pros
Super affordable price
Forgiving
Promotes a straight stroke
Effective alignment aid
You can collect the ball without bending over
Cons
Limited hosel options
Not suited to players with strokes that arc
Tour Edge is renowned for manufacturing quality, affordable equipment for senior golfers. The High Performance 05 claimed the best inexpensive putters for the senior category because of its affordability, forgiveness, feel and control.
The 05 edition carries wings on the side of the putter that enhances aerodynamics and stability through the stroke. In addition, the engineers added a jumbo grip to promote a fluid stroke with less deviation from the path, prompting an accurate putt.
My expectations were exceeded when I struck the first putt, as I could not believe the quality of the feedback. Although it is among the best putters under $100, I did not expect a delicate feel and pleasant acoustics. Alas, the Micro-Groove Face delivered.
I also noticed the ball rolled cleanly off the face, with minimal skid, generating consistent distance control. Plus, I appreciated being able to scoop my ball up with the flange of the putter, to limit bending down, a feature seniors will welcome.
Finally, Tour Edge offers the High Performance 05 in a 33, 34, and 35 steel shaft to cater to different postures. If the head design does not attract you, Tour Edge manufactures 8 distinct putter heads in the High-Performance range.
Pros
Responsive feel
Precision on the green
Face insert
Large diameter vertical seam grip for improved feel
Cons
Only available in right-hand
The Wilson Harmonized M5 putter is designed for recreational golfers that prefer mallet putters. It is equipped with a plumber's hostel, which is suited to slight arch strokes demanding low to moderate toe hang.
Wilson's Easy Alignment design consists of horizontal lines strategically placed on the putter head to visually aid your alignment resulting in an accurate setup.
Harmonized putters come standard with a vertical seam grip where the seam is on the back of the grip to offer you a more comfortable grip throughout the putting stroke.
For a softer feel and better contact, Wilson injected the face with a micro-injection polymer to promote accurate contact on the face.
Shafts come standard in 35 inches lengths, making them ideal for golfers between 5 feet 10 inches and 6 feet.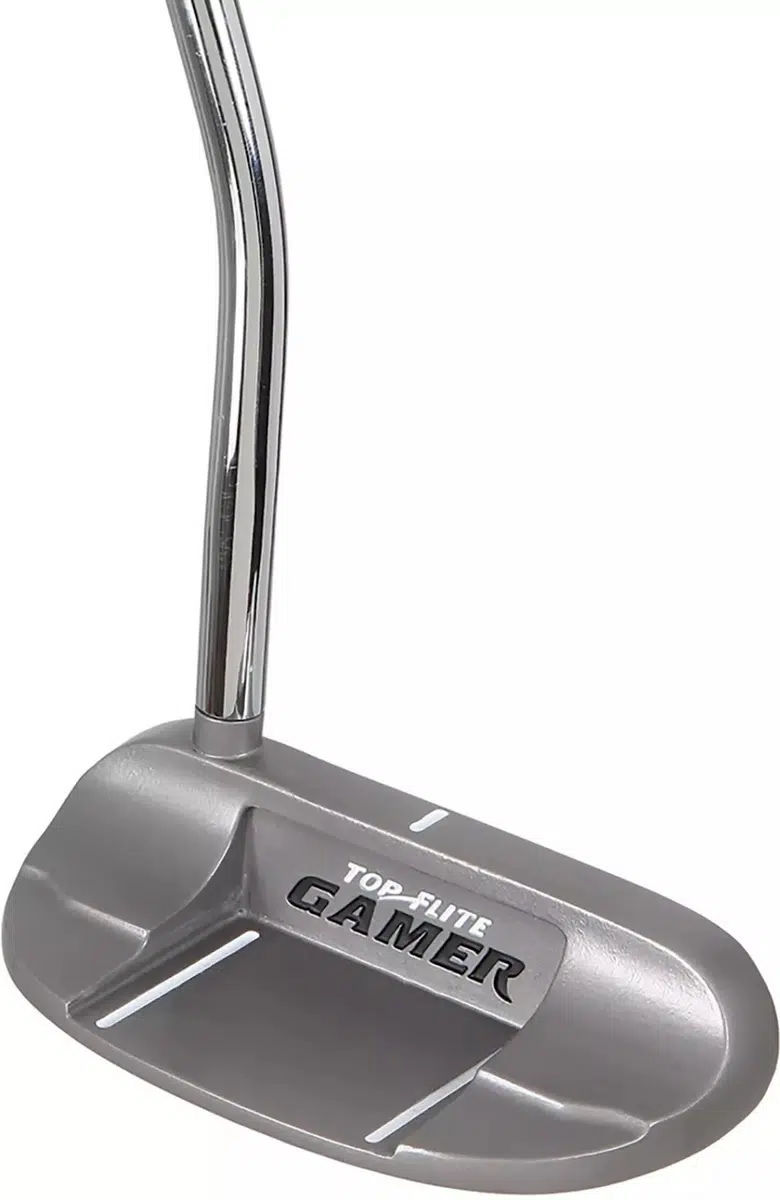 Pros
Classic blade profile
Entry-level price tag
High MOI for improved accuracy
Wider sweet spot
Oversized grip
Cons
Not built for straight strokes
Golfers with extreme arched strokes may prefer a putter with more toe hang
Some golfers prefer the less is more approach and opt for a blade putter over a mallet. The compact profile is pleasant on the eye and produces a pleasing touch. The Top Flight Gamer Blade 1 putter ticks these boxes and features modern technology to enhance MOI and forgiveness.
The player-style blade suits traditionalists on a budget. However, Top Flite infused modern technology, like their Full Face Urethane Insert, which dampens vibrations of off-center strikes for a soft feel. I also appreciated the feedback provided on strokes out of the sweet spot.
A Micro-Groove pattern on the Insert generated a smooth roll off the face for greater length control and minimal skidding. My experience was enhanced by the heel-to-toe weight placement, which increased MOI to help me produce accurate putts.
The weights expanded the sweet spot, enabling me to preserve spin and ball speed on all putts.
Top Flite crafted the Gamer Blade 1 with a plumber's neck hosel, which works for golfers who generate an arched stroke. Lastly, the stock grip is an oversized polyurethane Top Flite design, which is comfortable and reduces grip pressure.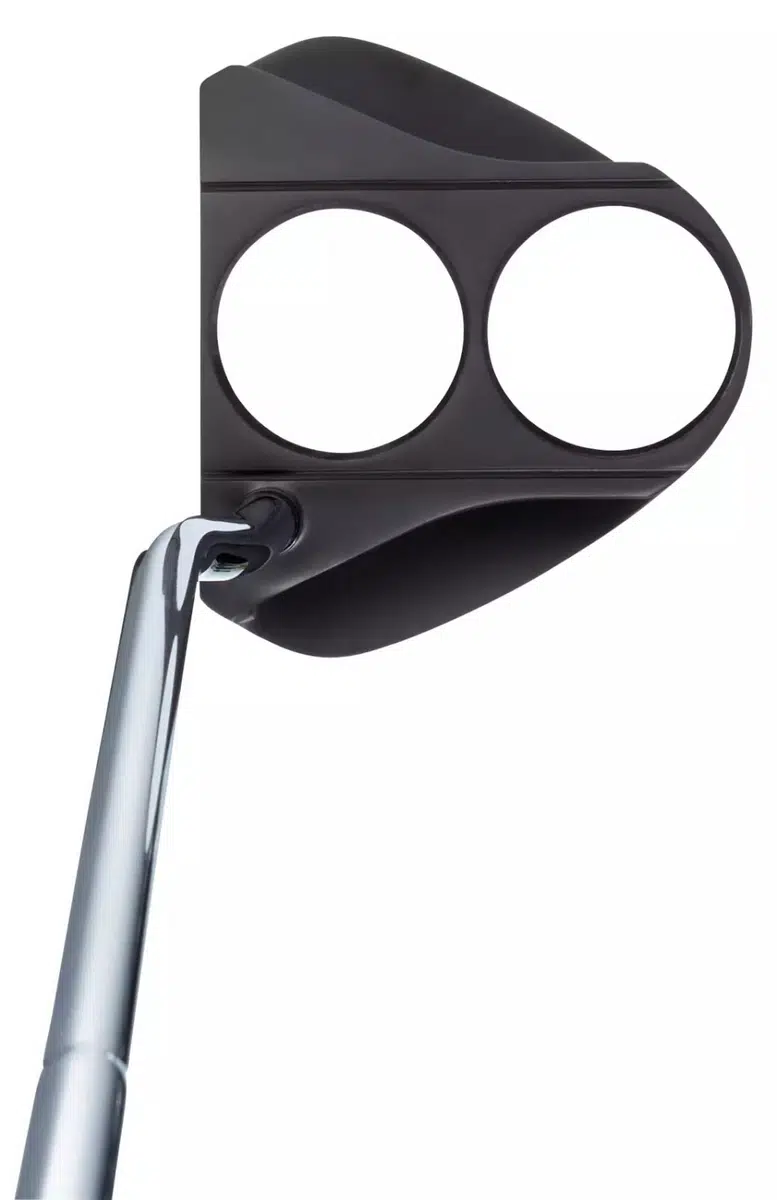 Pros
Enlarged alignment aid
Soft feel
Glare resistant finish
Generates superb roll
An oversized putter grip encourages a straighter stroke
Cons
Not ideal for arched strokes
Minimal and stock grip choices
I am impressed that a second Odyssey putter has made our list of the best cheap putters. This time, the White Hot RX 2 Ball carries the best alignment aid in its class. Granted, it is at the high end of the best budget putters for an excellent reason.
The admired 2 Ball alignment aid stands out as you look over the ball, guiding your putter face set up. With the enlarged aid, experienced and beginner golfers can improve their accuracy on the dancefloor.
Next, I appreciated the pleasant feel produced by the softcore and the firm outlier that bolstered stability. As a result, I generated optimal friction and a supreme roll across the turf for superb control.
Despite the oversized profile of this mallet putter, I thought the clubhead finishes provide a smooth touch, with the black coat also reducing glare at address. Odyssey engineers offset the putter to help less gifted players square the putter face at contact for improved accuracy.
The White Hot RX 2 Ball carries a double bend hosel which balances the face and performs for golfers with straight strokes. Lastly, the stock grip is a Winn Odyssey with a jumbo profile and non-tapering for comfortable grip pressure.
Readers loyal to the Odyssey brand should read our comprehensive guide to the best putters from genius manufacturers.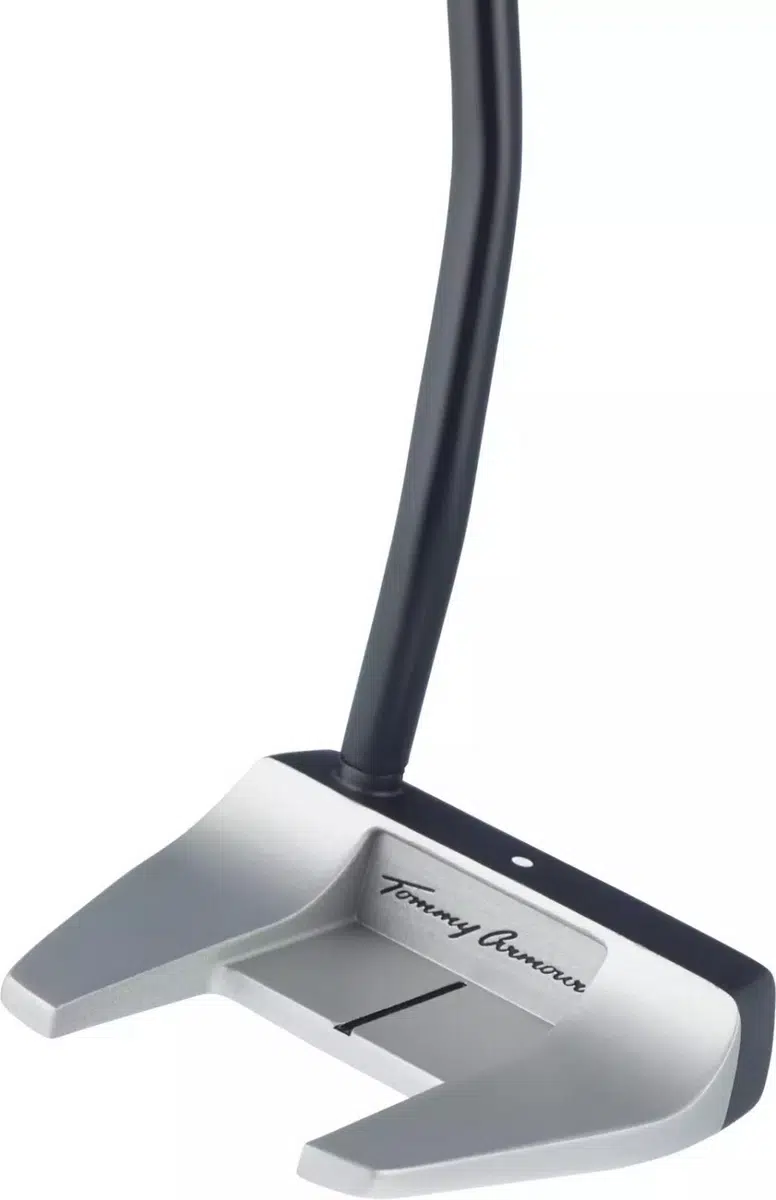 Pros
Stable cheap putter
Clean finish
Prompts a smooth roll on all strikes
Clear alignment aid
Extended length options for taller golfers
Cons
Not recommended for arch strokes
The midsize grip may prompt wrist action during your stroke
Stability at impact is vital for the average golfer to preserve topspin and ball speed for precise distance control. The Tommy Armour Impact 3 Align offers the most balanced of the best cheap putters this year.
The oversized putter features an expanded sweet spot that enabled me to generate a fair roll on all strikes for consistent results. In addition, the combination of a CNC-milled face insert and Nitrile-Butadiene rubber supported the high MOI design with greater friction and a soft feel.
After testing the Odyssey White Hot RX 2 Ball, the alignment aid on this putter felt inferior at the start. However, when I lined up my first putt, it proved a simple task, thanks to the clarity of the black line on the light background.
The Impact 3 is offered in a double-bend hosel construction, which favors players with straight strokes. Next, the stock grip is a Winn Medalist midsize design which may cause some players to work their wrists and rotate the putter face during the stroke.
Finally, if you are a tall player who prefers an extended shaft, Tommy Armour offers this range in a 38-inch setup.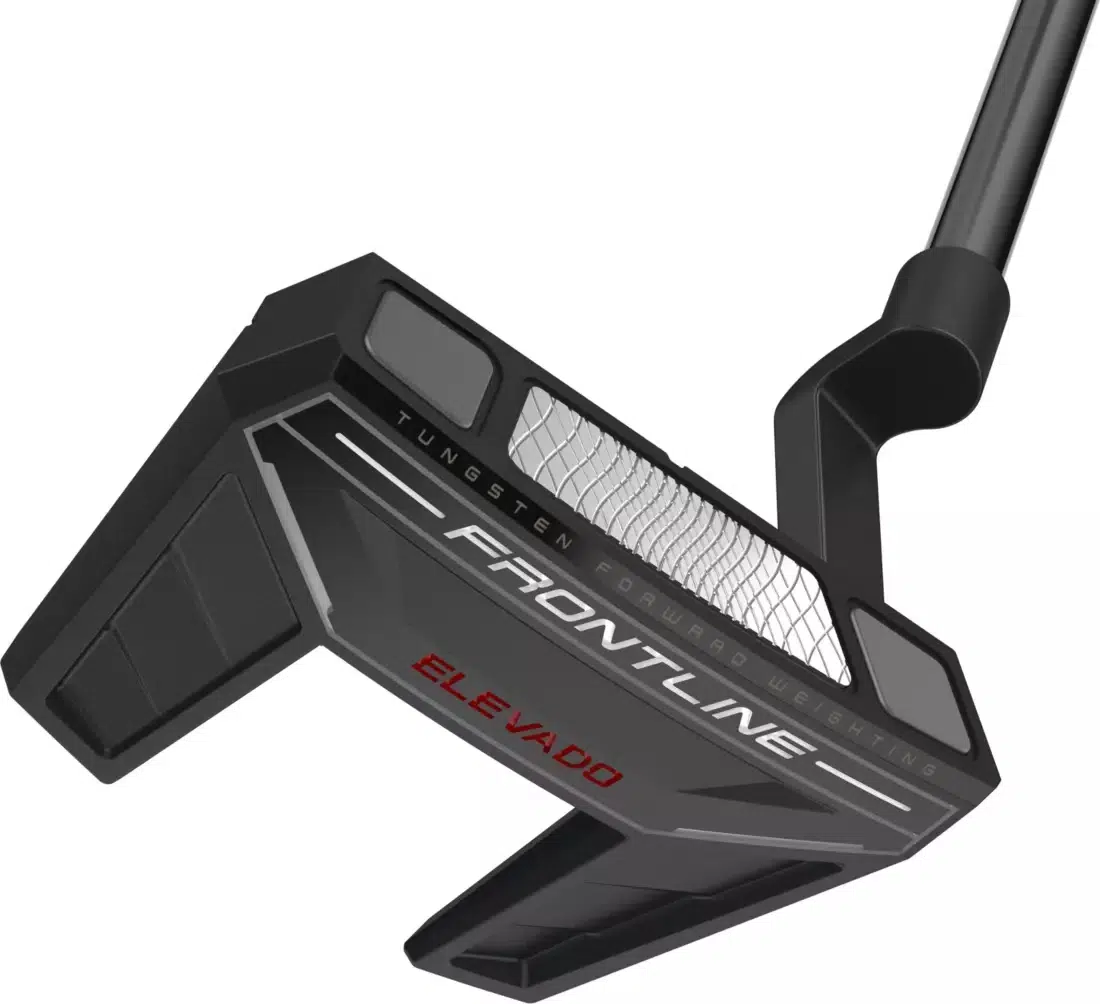 Pros
Glare resistant finish
High MOI putter head
Maximum Forgiveness
Maintains velocity on off-center strikes
Hosel options for arch and straight strokes
Cons
The grip may prove too thin for some golfers
Priced at the high end of the cheap good putters market
As a golfer with limited concentration, I know how distractions during your setup can ruin a shot. A common distraction I have endured is glare off the putter during early morning rounds. Fortunately, I found the Cleveland Frontline Elevado with a black finish to prevent glare into the eye.
Besides its aesthetics, the Frontline Elevado possesses increased MOI, encouraging me to resist twisting during the stroke for excellent accuracy. Two Metal Injected Molded tungsten weights deliver superb balance and expand the active zone for consistency on mishits.
Added to its forgiveness is Cleveland's popular Speed Optimized Face Technology, which maintains velocity across the putter face on all strikes. Combined with the high MOI construction, you produce a clean roll with plenty of topspin for impressive distance control.
A clean, minimalist alignment aid features above the putter face, although small, works a charm.
I tested the plumber's hosel Elevado which worked for my slight arch stroke, but there is the slant-neck option for straight strokes. Last but not least, the Lamkin Sink Fit Skinny Pistol group is your sole grip option. Some players may produce excess rotation with the skinnier unit.
Why You Should Trust Us
Golfspan is independent and not pressured by manufacturers to recommend products. We were not paid for the reviews in this article. Our team has over 100 years of golf experience, has spent thousands of hours reviewing golf equipment, and has hand-picked these putters. We may earn an affiliate commission when you purchase something through our retail links.
Finding Best Buyer's Guide for Cheap: Buyer's Guidelines
Putter Head
It would be true to say that design plays an integral role in optimizing your putter performance. There are many designs with a mallet or blade putter head. This creates a variety of sizes and weights. The design will lead to diversity in your shot experience.
Blade putters are the oldest and original type of putter with a relatively small head, tend to be face balanced, and are aimed at golfers with a straight putting stroke.
Mallet-shaped putters offer more stability on the green due to the larger putter head, with manufacturers applying a variety of alignments aids and shapes on the rear of the head.
The deep design helps players align their putts better, creating a lower and deeper center of gravity
They also increase the Moment of Inertia (MOI) for a reduced spin. This makes mallet putters perfect for golfers with an arc in the putting stroke.
This video will give you more insight into the best option for your needs.
Length
Putter shaft length directly impacts the position and height of your stroke. You need to choose the length that's easier to grip.
Balance
Face-balanced putters have a face that faces upwards when you balance the shaft on your finger. This means that the center of gravity is directly below the axis of the shaft. These putters tend to open less on the backswing and close less on the follow-through, making them ideal if you have a straight putting stroke.
Toe-balanced putters point the toe to the ground when you balance the shaft on your finger. This means the center of gravity is not directly below the shaft axis. These putters are more inclined to open and close throughout the stroke, making them ideal if you have an arc in your putting stroke.
Putters can fall somewhere in between with some degree of toe hang. The correct balance will enhance consistency on the greens.
Loft
There is no industry standard regulating loft angle, which largely depends on the brand and putter type.  Most putters have a loft angle of three degrees.
Grip
Grips are available in various sizes according to your hand size. However, many golfers have turned to an oversized grip to stabilize their putting stroke.
FAQ
What Is The Best Affordable Golf Putter?
The Callaway Odyssey DFX Seven is the best affordable golf putter because of its forgiveness, feel, and consistent roll. Plus, it carries an enlarged alignment aid that advocates a square putter face at contact for improved accuracy on the green.
How Much Does A Good Putter Cost?
Our list of the good putters for cheap shows that a good putter can cost less than $150. These are quality golf putters featuring advanced technology to soften your feel, enhance your roll, and improve your putts per round tally.
Is An Expensive Putter Worth It?
Yes, an expensive putter is worth it if you are committed to playing long-term and seek a design that works for experienced and beginner golfers. Expensive putters offer an exceptional feel, a clean roll, and enhanced durability for longer-lasting golf clubs.
Final Thoughts
Your putter is the one club that you will almost certainly use on every hole, except for the lucky few that score an ace or drain a long shot.
Having the best putter in your bag that suits your budget will almost certainly drive your scores down and make you enjoy the game much more.
Although a fully fitted putter is what all golfers aspire to, it is out of the financial reach of most.
I highlighted some key areas to consider when selecting a putter in this article. I also introduced some lesser-known brands and combined them with well-known brands that produce high-quality cheap putters.
This article is not an exhaustive list of the best cheap putters, and we will update it in the future to expand on the selection.
From the list reviewed here, there are plenty that stands out. However, the overall best cheap putter is the Odyssey DFX Seven. This mallet putter contains ample MOI to help you produce accurate putts and generates superb friction for a clean, consistent roll.
Enjoy putting well using a putter that suits your stroke and feel. This will lead you to put lower scores on your scorecard.
Related Articles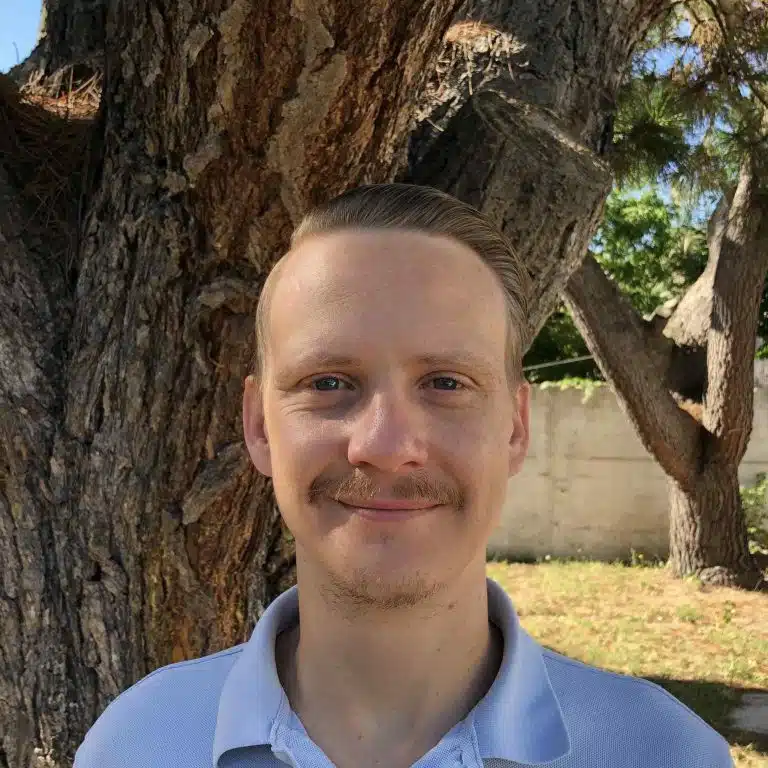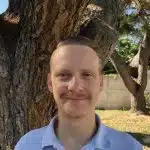 Matt is a seasoned golf equipment writer and sports fanatic. He holds a Postgraduate in Sports Marketing and has played golf for over 28 years.