Maybe reading reviews such as a Warrior Golf Balls Review can help you make up your mind and see what golf ball is going to fit your game.  You could also want to be unique with the kind of premium golf balls you play, and you might not want to use the usual Titleist, Srixon, Callaway, and TaylorMade golf balls.
That is where Warrior golf balls come into the rescue.  They are premium golf balls at the same price point.  They also have an incredible track record compared to golf balls from the brands listed above.
Things to Consider Before Buying Golf Balls
There are so many different factors that should go into your buying decision for what golf balls you play.
One major thing to consider when buying golf balls is to factor in what type of ball you want.  Do you want a soft ball because you want to have more feel on the putting green and for your chip shots?  Or, maybe a harder cover is more in your favor based on your needs and feel.
Also, you should consider the price point.  No matter what type of ball you have, it should fit into your budget.
Those two factors are basically the two main deciding factors on what kind of golf ball someone plays.  Other factors to consider are:
The brand and any reputation that they have.
Dimple pattern of the golf balls and how that affects ball flight.
How many layers, it could be 2, 3, 4, or 5.
Sound of the ball off of the club face.
The company values and customer service.
Warrior Golf Balls Review
As a relatively new company on the block, the Warrior Golf brand might not be as popular as other big players in the game, but they are definitely worth looking into.  Their two golf balls on the market are the Tour SS balls and the Tour TDS golf balls.
Both of the balls serve different audiences in the golf world.  The Tour SS golf balls are the soft variation of balls from Warrior Golf, so naturally short game fanatics would love these.  There really is no better feeling than a golf ball that feels so satisfying and soft coming off of your putter or wedge.
The other variation is the Tour TDS golf ball, which is the harder golf ball that promotes more of a distance factor.  Another thing that the ball promotes is extra durability and feel.  Judging by the two balls, the Tour TDS golf ball is most likely aimed at higher handicap players because they are more focused on distance.
Both balls are at a premium price and make sense to try out.
Features and Benefits of Each Ball
They Are Giving Them Away
Something that makes them a no-brainer to try is that a few of the giant golf companies are running a special where you can get these balls for free, as long as you pay shipping and handling.
Why is that a big deal?
It shows how confident they are.  If they are willing to give you them for free, then they know that you are going to love them and come back to buy at full price.  Even if you do not take advantage of the free deal, then you have to be impressed that they are doing this business model.
It should put faith in golfers' minds that this new company is here to stay and has come up with a great product that they are confident in!
You Get to Be Unique
There are two types of people in the world.  People that have to do what everyone else does, and people that like to go against the grain.  For people that like to be unique, you are going to like this point.
When everyone else and their brother is playing the same major brands, you could be playing something that not everyone is on.  By playing Warrior Golf balls, you can have something out on the golf course that is different from others for the time being.
Tour SS Benefits
The main benefits that come from the Tour SS balls from Warrior Golf are the ability to spin your shots and have more feel around the green.  With a two-piece design, it is also going to have great distance so do not worry that it is too soft to hit far.
The biggest benefit with the Tour SS golf ball is that it spins much more than the industry standard for two-piece balls, so if you want to be backing up approach shots on the green then this is the ball to try!
It is priced right around the high point of the golf ball world, but if it improves your game it is worth it in the end!
Tour TDS Benefits
The other main golf ball that Warrior Custom Golf promotes is the TDS version.  This ball has a bit of harder feeling and is for distance hungry golfers.  As a golfer, one of the most important things to us is how far we can hit it.
The reason for the distance is the high-energy core that literally explodes at impact to give golfers a longer shot off the tee or on approach shots.  The ball does not have as much of a spin rate as the Tour SS, so it does prove to be very long and straight.
The consistency that you get is exactly what you would want from a distance golf ball.  The main target audience for this golf ball is probably mid and high handicappers that want longer and more consistent golf shots.
Customer Service
Warrior Custom Golf might not be the most well-known company as of yet, but they are on a fast track to it.
You know why?!
Their customer service is top notch and that is what gets you far in the golf ball industry.  From reviews and other comments all over the web, you can tell that this company cares about their customers.
Other companies out there are not as keen to respond to customers with complaints and comments, but these guys listen and respond and that is going to get them going far in the future in the golf world!
Alternatives
If you are looking around at other golf balls to compare the Warrior golf balls to, then I have chosen three options to look at.
They are:
Callaway Hex Soft Golf Balls
Srixon Q Star Tour
Callaway Golf Superhot Golf Balls
Callaway Hex Soft Golf Balls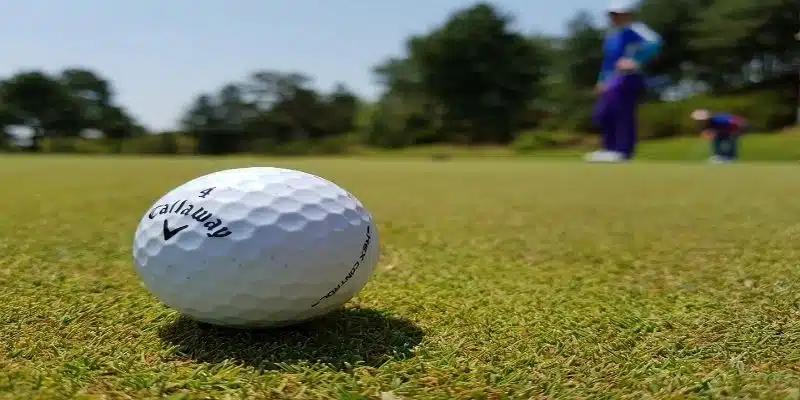 In comparison to the Tour SS golf balls reviewed in this post, the Callaway Hex Soft golf balls seem like a worthy ball to compare them to.
Both balls have great distance but that soft feel around the greens that golfers are looking for.  The Callaway Hex Soft golf ball could be an option to look into if you want to bridge the gap between a distance ball and a soft ball that is meant for advanced players.
It is a perfect choice for players that want a hybrid that is comparable to the Tour TDS and Tour SS.
Srixon Q Star Tour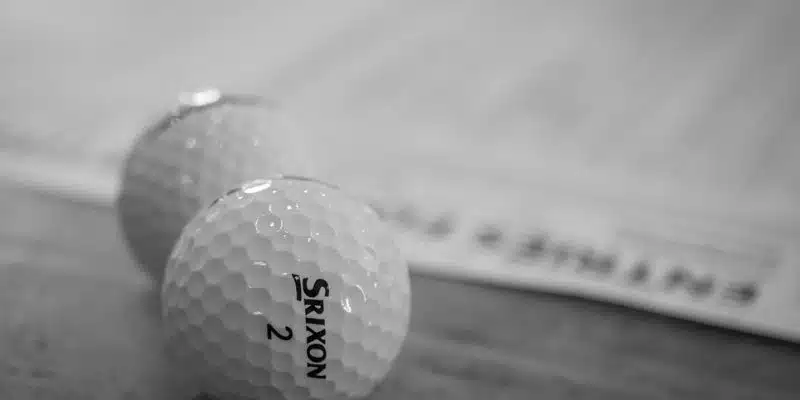 The next ball is another comparison to the Tour SS golf ball, and it is from a leader in the golf industry, Srixon.
The thin, urethane cover makes this ball super soft on the outside, but the core of the ball still promotes great distance.  This ball is exactly what most Tour SS players are looking for in a golf ball.
It all comes down to personal preference and what factors matter to you most, such as price, brand, recognition, and feel.
Callaway Golf Superhot Golf Balls
Now, I have a similar golf ball for players that like to play the Tour TDS golf ball from Warrior Custom Golf.
This distance golf ball from Callaway already has it in the name that it is very hot off of the club face. Also, the limited spin that you get from the Callaway Golf Superhot golf balls is going to promote straighter, longer, and more consistent golf shots.
Another option to look into if you fall into this category of wanting golf balls that give you distance and do not have a super soft feeling off of the face of your club.
Final Thoughts
Well, that is the full Warrior Golf Balls Review.  Remember to keep in mind that it's not all about the balls.
When you are deciding on what to play, you should analyze the brand too.  If they have great customer service and show that they are innovative, then that is a winning company in my book.
If this Warrior golf balls review made them sound appealing to you, then we actually have provided a link for your convenience.  Go ahead and check them out and let us know what you thought.
Please share this post with anyone that you think would benefit from this!  Thank you for reading!
Nick Lomas is the founder of GolfSpan, an avid golfer, not quite a pro but has over 15-years of experience playing and coaching golfers from all over the world. His mission is to bring the golfing community a better experience then it comes to choosing the right golf gear, and finding the right set up for your game.