UPDATE: Prime Day is complete for now, but you can sign up for my newsletter, where I share weekly deals and golfing tips.
I love Prime Day. It's one of the best times of the year to stock up on golf gear. That means discounts on clubs and gear, but it also means discounts on clothes. The issue? There's so much to look through. That's why I curated a bunch of my favorite golf deals for Prime Day. Below, you'll find my favorites for today. Note that Amazon changes its prices pretty regularly (even during the sale). I'm including the discounts I see this morning.
Ready to see some golf deals? You can browse all of Amazon's Prime Day deals, but to save time just check back here. I'll keep updating everyone with the best Prime Day deals on golf equipment. Of course, you can find strong deals elsewhere today too. For example, I regularly check each week's deals at PGA TOUR Superstore. This week, they've discounts on golf balls, clubs, and apparel.
Featured Prime Day Golf Deals for 2023
Come back throughout the sale to see the latest Prime Big Deal Days for golfers.
What Is Prime Day?
Prime Day is an annual two-day shopping event exclusively for Amazon Prime members in the USA. These days are Amazon's biggest deal events of the year, with discounts on millions of products across categories, including electronics, fashion, home goods, and of course – golf equipment. For example, we found some Prime exclusive deals on Spalding Pure Speed clubs.
Can you still get Prime Day deals without a membership?
Yes. You can still find some deals if you're not a Prime member. But the steals will only go to Prime members, so if you're considering signing up, now is a good time. You'll also get a 30-day free trial, which lets you gain access to all the Prime Day deals. Yet you can cancel and not have to pay any fees. Prime Day was first held in 2015 to celebrate Amazon's 20th anniversary. These days have become some of the year's biggest shopping events, with over 100 million Prime members worldwide participating in 2022.
Prime Day Golf Deals 2023
Golf equipment falls into Amazon's Sports and Outdoors category, and you'll find some deals that are more than 50%. You can find deals on everything you'd need as a golfer from clubs, to shirts, to tees, and even that coveted rangefinder you've had your eye on. Check out the best Prime Day deals today! Below is our curated list of deals we want to scoop up.
Deals on Golf Apparel
Some of you wear enough Under Armour it looks like you're sponsored. That's no issue. I'm a fan of the brand, and today's a lucky day for UA discounts. Check the Under Armour sale for discounts on polo shirts, shoes, and more.
You know I love Taylormade drivers. But you can't get out on the course with top-of-the-line clubs wearing shabby clothes. No golfer is prepared without the right moisture-wicking clothing to help you beat the heat. If you need to add more golf shirts or pants, you can save now.
Note that Callaway has their own sale going on right now. It's not on Amazon. It's on the official Callaway Apparel site. This shouldn't be surprising. This is a brand that values their players. Check out these military discounts at Callaway, too.
Prime Day Deals on Rangefinders
Rangefinders can help you get more accurate distance readings, make better course management decisions, and speed up your play. But a quality rangefinder isn't cheap. Prime Day 2023 includes many amazing deals for rangefinders using laser, GPS, or optical measurement so you can take your game to the next level using technology. Note that Amazon doesn't always have the best deals, even during their Prime Day promotions. Take a look at this rangefinder, for example.
I'm seeing the price around $259 on Amazon, but it's cheaper directly from Callaway here. That price dropped to $249.99 during the sale.
The Gogogo Sport Vpro Laser Rangefinder stands out as the budget pick that is good enough for most golfers. If you're looking for an option under $100, it's worth considering. There are several rangefinder deals at Amazon during the sale. I also made a full guide to the best golf rangefinders.
Prime Day Deals on Golf Balls
Golf balls are a necessary expense for every golfer. If you're running low or want to stock up on premium golf balls for the year, now is your chance. You can find premium golf balls in packs of 4-dozen if you want to go wild (like we do). Don't forget about tees, either.
As I mentioned earlier, I saw popular brands of golf balls on sale at PGA TOUR Superstore. That includes Taylormade and Spalding. If you're looking to pick up a discount on either brand, it's worth checking out.
Prime Day Deals on Golf Clubs
Golf clubs are a serious investment, and you don't want just to pick up a set because they're on sale. But what if you can find that set you've had your eye on at a discount?
Or, if you're looking to pick up a chipper, the Wilson Men's Harmonized Chipper is tempting. You could also pick up a Callaway Rogue ST MAX individual iron to round out your set. Or add a new budget-friendly flat stick to your bag with the Cleveland Golf Frontline 4.0 Putter.
I shopped a bunch of sections during the Big Deals sale at Amazon, but I'm still struck by how strong preowned prices are. I checked around and found complete sets for men, women, and juniors in the used section at Callaway.
Prime Day Deals on Training Aids
The category of golf products with the most Prime Day deals is training aids. If you were thinking of buying an aid to improve your swing or a net to work on your game in the backyard, you're going to find some great prices.
Prime Day Deals on TVs for Watching The Latest Golf Tournaments
We love getting together with friends and watching the latest PGA and LIV events. But we'd love to add a few extra inches to our screen. Prime Day is a chance to get a bigger TV at a great price. We have our eyes on the Amazon Fire TVs and their fantastic deals.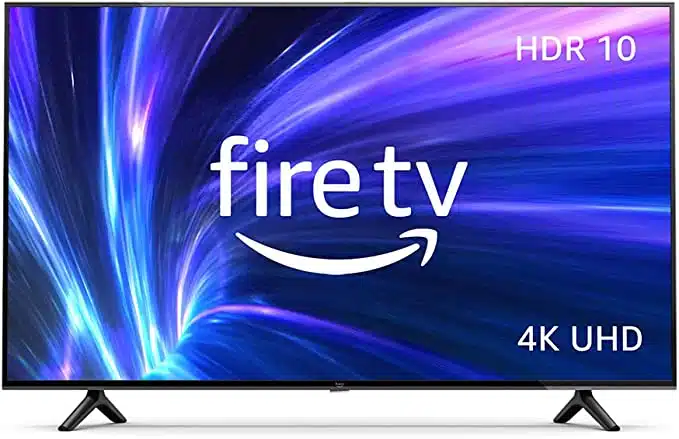 General Fitness Deals for Golfers
Conclusion
Prime Day is a fantastic way to save money on golf equipment and accessories. Whether you're looking for a new driver, putter, or rangefinder, you will find a great deal on Prime Day.
Be sure to check out expensive technology like rangefinders to see if you can get a deal. Don't splurge on the wrong club, but if one of your favorites is on sale, you could get the best prices all year. You'll find plenty of options on training aids and clothing, so have fun and let us know what you bought!
These are just a few of the many great Prime Day deals for golfers. So if you're looking to save money on your next round of golf, be sure to check out Prime Day.
Prime Day is a great opportunity to stock up on golf essentials or upgrade your gear. With so many great deals available, you're sure to find something that will help you improve your game.