Max Homa is known for his spectacular golf swing sequence and his savage sense of humor. His tweets making fun of amateur golfer's swings and self-deprecating posts have made several rounds on the internet.
The 32-year-old golfer is a Titleist Brand Ambassador for years now. So it isn't surprising that his entire bag comprises Titleist clubs, making it easy to track Max Homa's WITB.
In 2023, Max Homa's WITB is:
In this article, I take a deep dive into all of the gear Max Homa carries around with him on the course. So if you want to learn details about how each item performs, read on!
Overview of Max Homa
Max Homa's success has skyrocketed since 2021 as he won a few PGA Tour titles and made a spectacular President Cup debut in 2022.
Currently, he's ranked as the 7th best golfer in the Official World Golf Rankings.
The 32-year-old star went pro in 2013. He won the Korn Ferry Tour twice before getting a PGA Tour membership.
His biggest stage win came in 2019 when he won the Fells Fargo Championship.
He followed the win with two more in 2021 at the Fortinet Championship and the Genesis Invitational.
He then went on to win the Fortinet Championship and Wells Fargo Championship for a second time in 2022.
Homa has maintained his spectacular performance on the course as he began 2023 with a bang, winning the Farmers Insurance Open 2023.
Besides his successful golf career, Homa is extremely popular due to his excellent sense of humor. He routinely shares hilarious reviews of golfer's swings and self-deprecating posts that are truly entertaining. Check out his Twitter and see it for yourself.
As for his equipment, Titleist and FootJoy currently sponsor Max Homa, so he only uses clubs and apparel from these two brands. His bag contains the latest Titleist clubs, which you can learn about below.
Max Homa What's In The Bag 2023 — Specs
Here's a detailed table of Max Homa's clubs in 2023.
Let's take a deeper look at what's in Max Homa's bag and review his clubs in detail.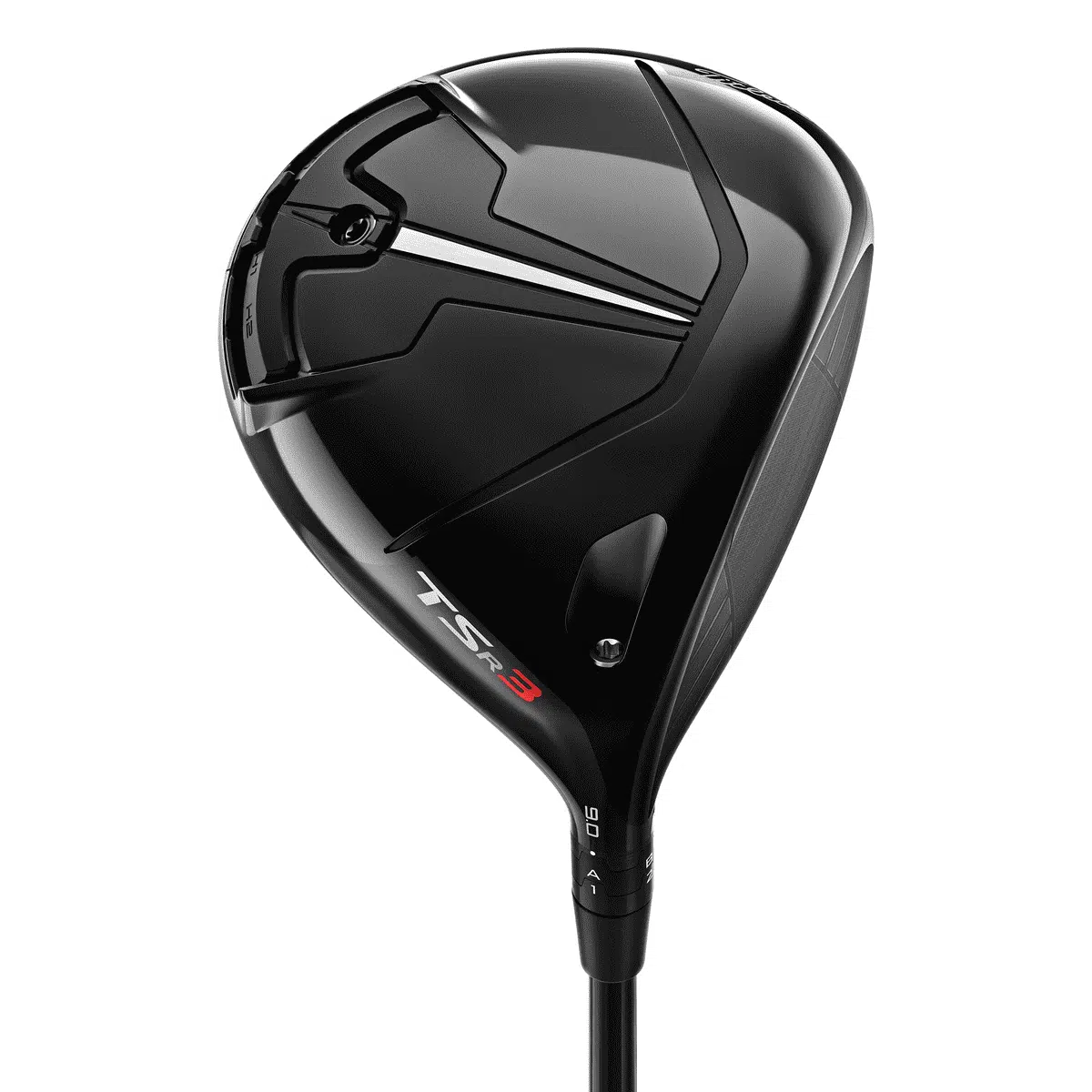 Homa is very fond of using Titleist clubs, which his WITB clearly depicts. Let's start with his driver. Max Homa currently uses the Titleist TSR3 in 2023.
Previously, Homa has used the TSi3, TS3, and TS4 models.
The Titleist TSR3 features a Mitsubishi Tensei 1K Black 65 TX shaft and ten degrees of loft.
It's a pretty popular player's driver because of its high-quality build and superb performance. The driver delivers a powerful feel and strikes the perfect balance of control and ball speed.
Titleist has been creating drivers for around 40 years, so quality and performance goes without saying.
The TSR3 is a player's driver and is more aerodynamic than all its predecessors. It offers reduced club-head drag and improved driving distances and has adjustable CG.
In our experience, it is great for golfers who consistently hit the center of the club face, as it features a new Speed Ring VFT face. This development in the club's head generates maximum ball speed on every centered strike.
Pros
Premium look
Very forgiving
Player's driver delivers great distances
New face technology lets you hit the sweet spot and enjoy maximum ball speeds.
Cons
Quite similar to the previous model.
Maximum performance can only be obtained with a customized fitting.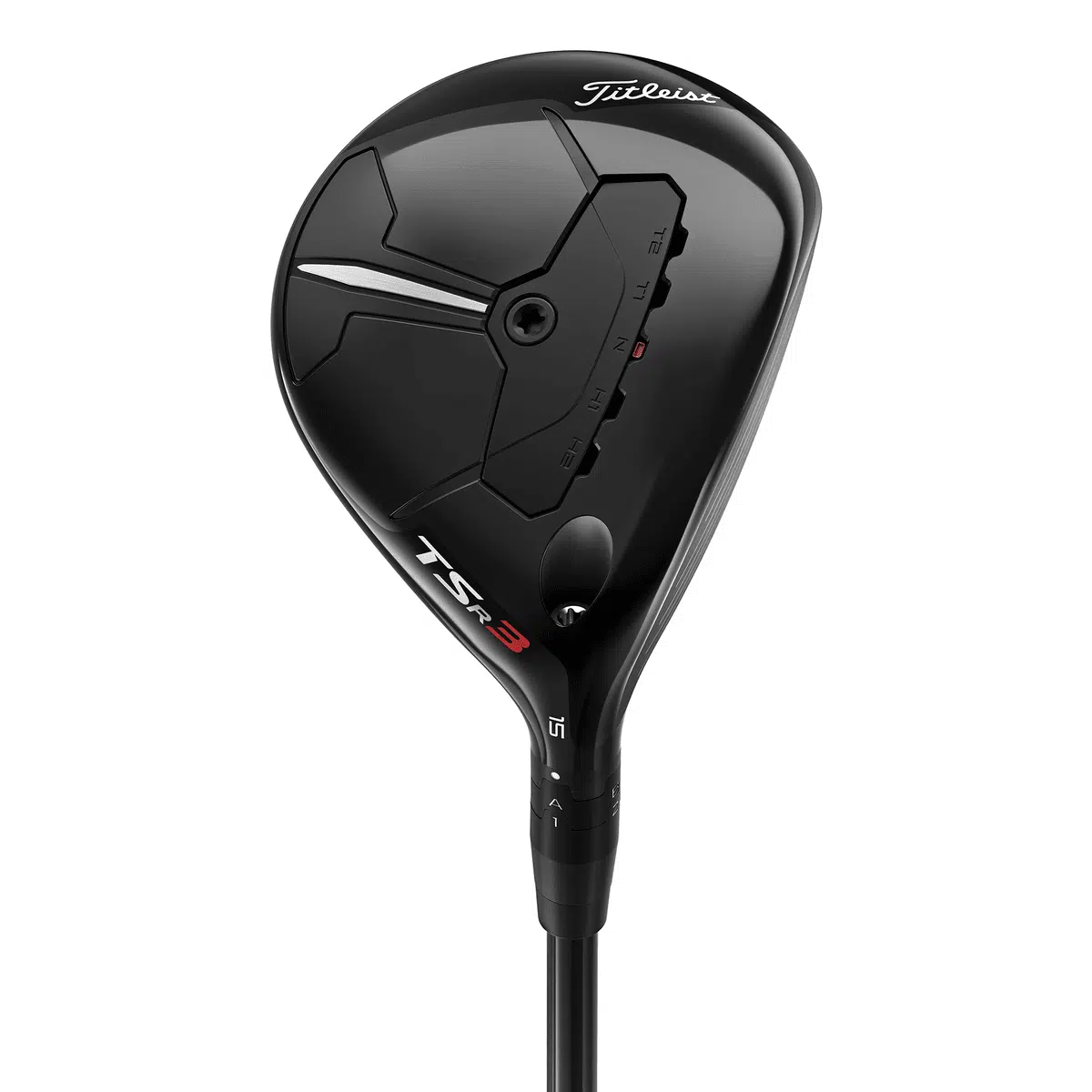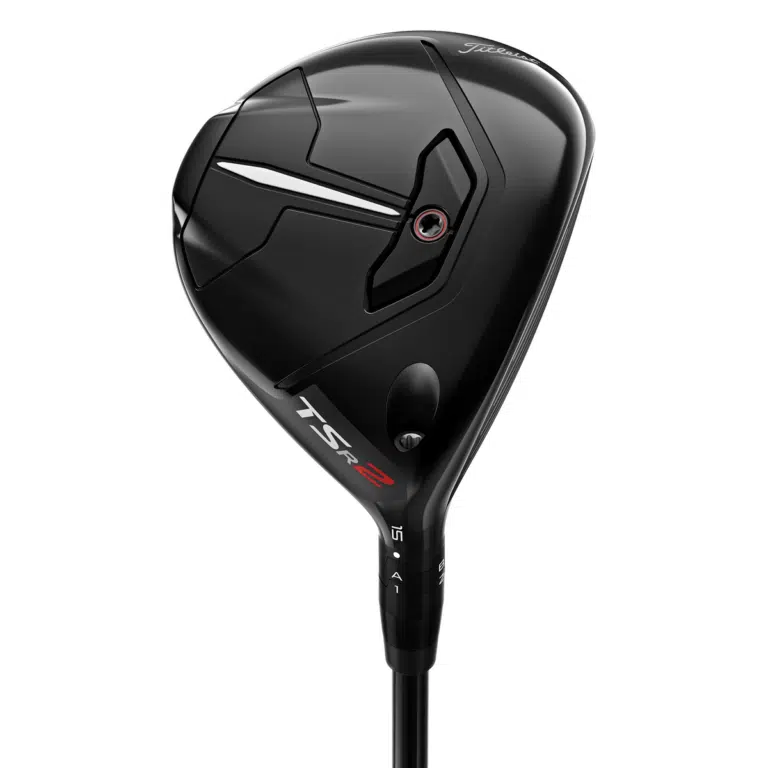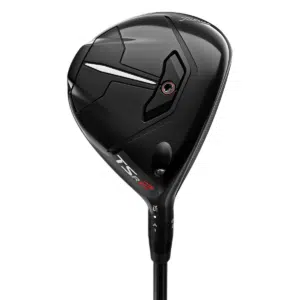 After the driver in Max Homa WITB is his fairway woods — the Titleist TSR3, his 3-wood (16.5 degrees), and the TSR2, his 7-wood that has a loft of 21 degrees.
Homa added the TSR3 and TSR2 fairway woods after replacing the TSi2, 818H2 hybrid, and the Titleist U500 utility iron.
The TSR3 features a Fujikura Ventus TR Blue 8X shaft, while the TSR2 has a Graphite Design Tour AD XC 9 TX shaft.
The TSR3, in particular, is a great fairway wood in my opinion and experience. Its redesigned head and moveable weight options allow you to hit the ball with better launch angles and minimum spin, making it perfect for getting those long-distance fairway shots.
One of the best features of these fairway woods is the new SureFit Centre of Gravity CG weight track system.
Previously, there were only three positions, but now it has five positions. This allows more room for your adjustability and delivers better assistance in managing your ball flight and launches.
Pros
The SureFit CG weight track system provides greater assistance with managing ball flight.
Offers faster ball speeds than prior versions.
Enhanced alignment owing to its full-face grooves.
Cons
A very expensive premium option.
Generally, golfers have only one set of irons in their bags, but Homa uses three different kinds of irons.
His bag used to have a complete blade iron set for the longest time. However, he has replaced them with the:
Titleist T100S 4-iron
T100 5-iron
620MB 6-9-irons
All three irons of Max Homa have the KBS $ Taper 130 X shafts.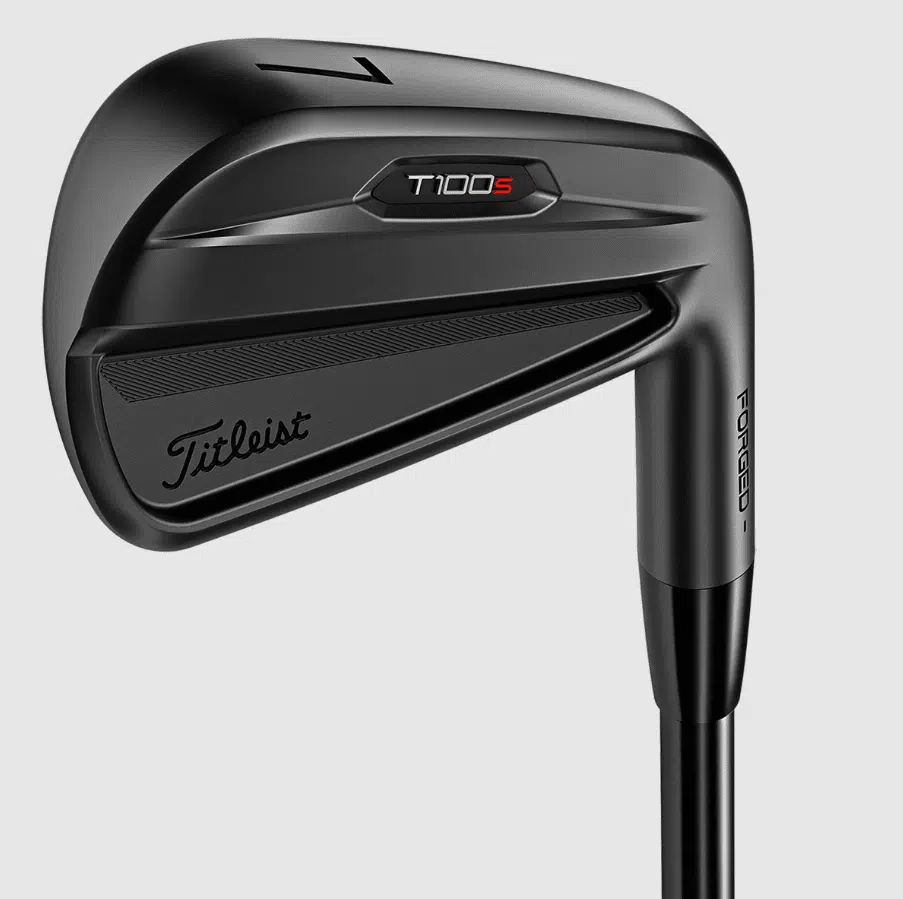 Designed to offer the feel and looks of a tour-level iron with extra distance, the Titleist T100S features a stronger loft than the T100.
It's almost identical to the T100 but offers greater distances, making it the perfect 4-iron to add to your bag.
Pros
Provides extra distance compared to the T100.
Stunning look and build.
Great feel.
Cons
Thin topline may seem intimidating for beginners.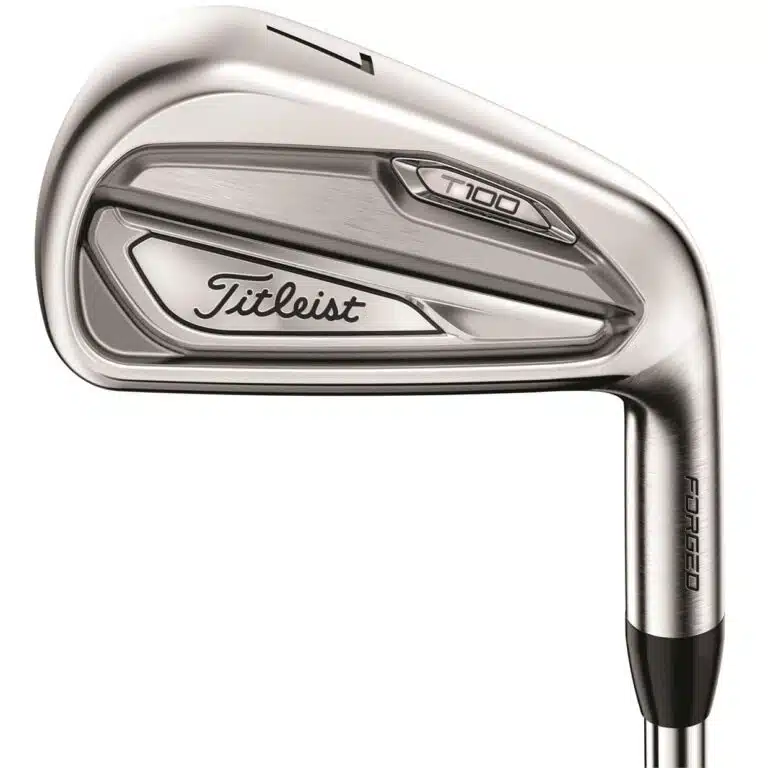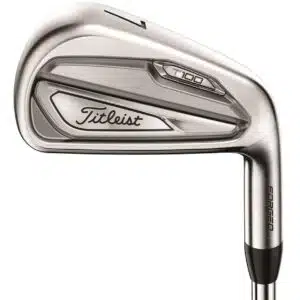 The T100 feels like a blade but performs like a cavity back. This iron provides more control and allows players to get higher and straighter shots.
We feel like it's a great fit for players who want a blade but don't feel quite ready for one. It's almost like a hybrid between a blade and a cavity back.
Pros
Traditional-looking iron that looks fantastic in your bag.
Very forgiving.
Produces a solid feel.
Cons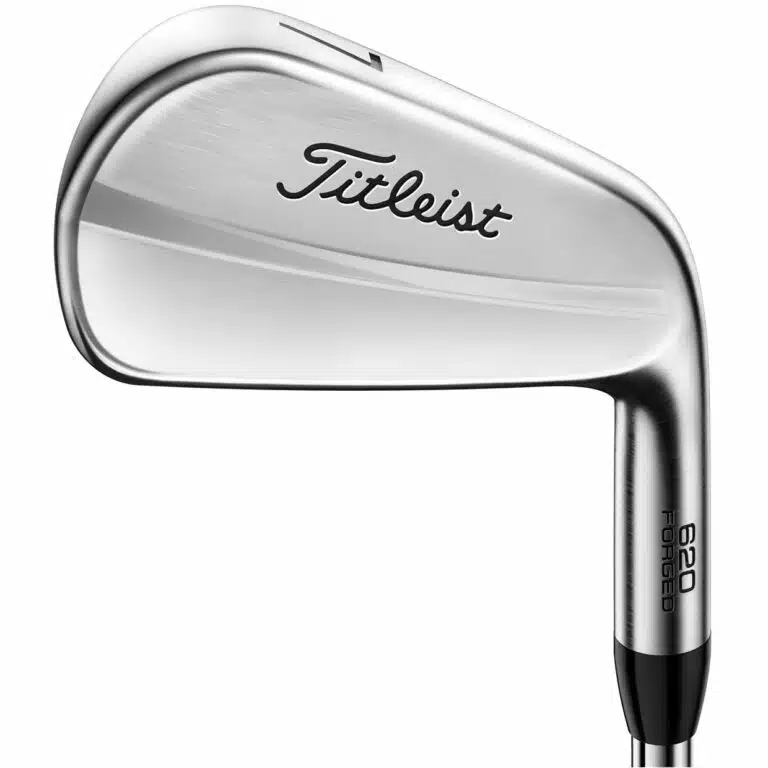 The 620MB is a precision iron that delivers consistent results. It performs like a classic blade iron with excellent turf interaction and a gorgeous chrome finish.
This iron is particularly suited for players who consistently strike the ball on the center of the face. I had some trouble with this initially, but after a bit of use and focusing on precision, I enjoyed the way it played.
Pros
Compact shape.
Excellent turf interaction.
Cons
It's not very forgiving on off-center strikes.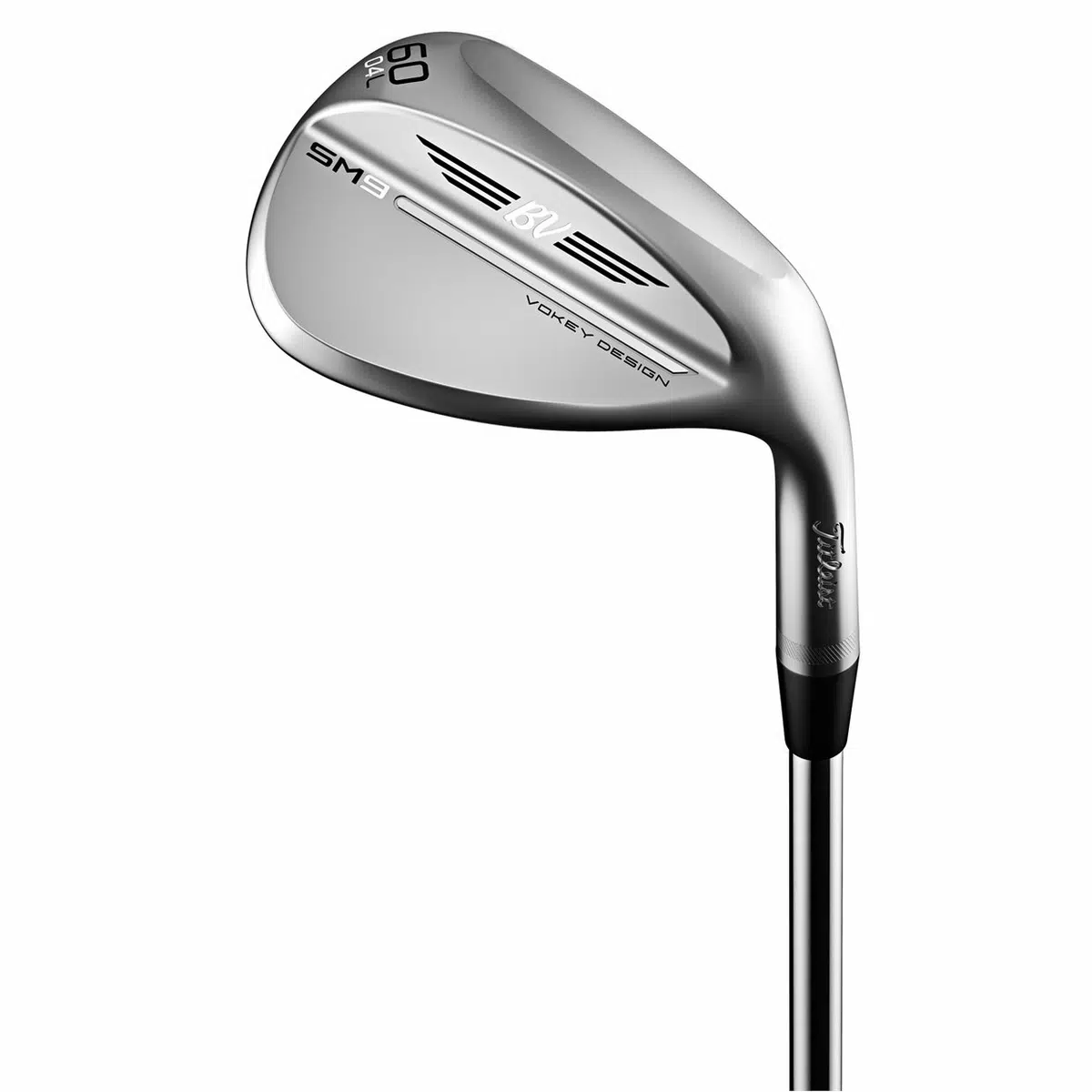 In the past, Homa carried SM8 wedges. However, in 2022, he decided to amp up his bag with the Vokey SM9. He uses it in four different setups:
46 degrees
50 degrees
56 degrees
60 degrees.
It features a progressive center of gravity (CG), providing superior distance and trajectory control.
The SM9 makes it easier for players to square up on a full shot. It consistently delivers excellent spin and precise control over shots on your short game.
More than 36 PGA pros, including Jason Day, currently use the Vokey SM9, making it one of the best wedges on the PGA Tour.
I really appreciated the range of bounce and grind options on offer. You get 6 grind options to choose from which totals a staggering 23 wedges spanning from 42 to 62 degrees. Put simply, you're spoilt for choice!
Pros
Multiple different loft and grind options.
Excellent trajectory control.
Improved distance control.
Cons
Need a customized fitting to get the best performance out of the SM9.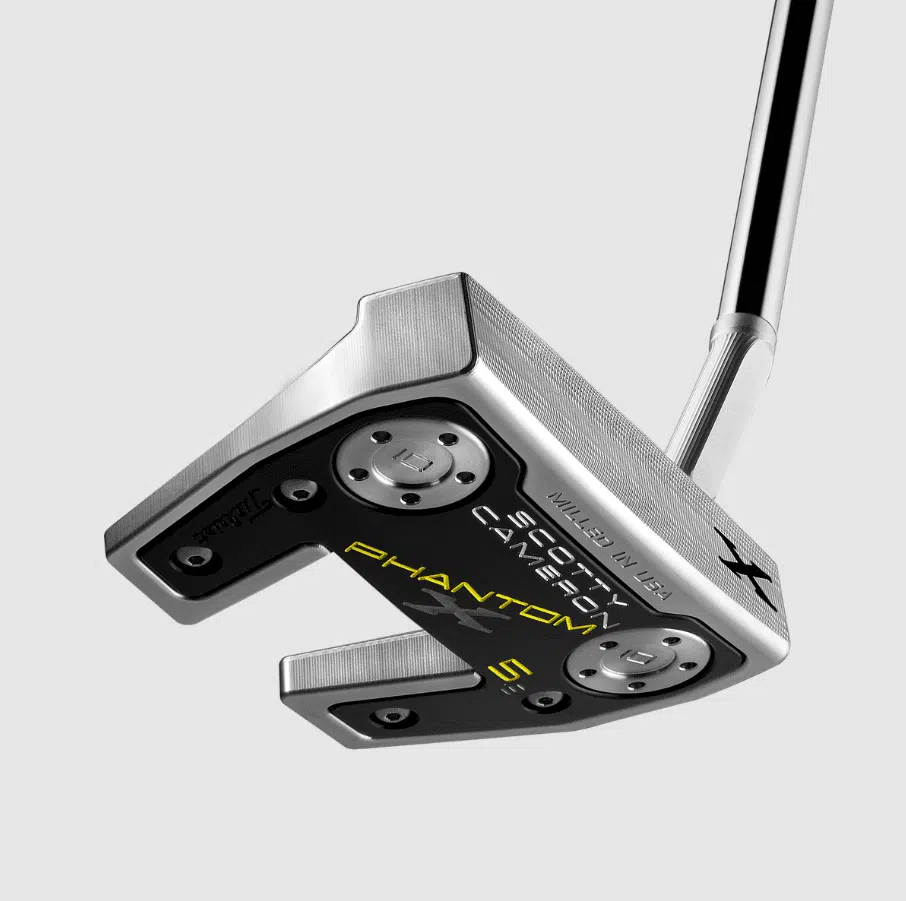 Homa recently replaced his Scotty Cameron Phantom X 11.5 with a SC Phantom X 5.5 prototype.
Max enjoys the weight and size of the Phantom X 5.5 Prototype's mallet design since the putter sits really balanced and square.
It combines the more flowy nature of a blade-style putter with the stability of a mallet. It features a small toe hang, making it ideal for players with a slight arc stroke.
It's not the best for me as I have more of a straight-through stroke, therefore, a face-balanced putter like the Odyssey White Hot OG is a better fit for my putting game.
Pros
A slight toe hang makes it perfect for golfers with an arc stroke.
Easy to align.
One of the most forgiving putters.
Premium quality and brand recognition.
Cons
Throughout his career, Homa has only used one ball in his bag; the Titleist Pro V1. The Pro V1 is arguably the most famous golf ball.
A lot of other tour golfers, like Patrick Reed, also have the Pro V1 in their bags.
Currently, Homa is using the latest 2023 version of the ball. The new version offers less spin and more distance than its predecessor. This is crucial for the elites of the game. However, most of us can't swing fast enough to make using these balls worthwhile.
The Pro V1 has to be one of the most balanced golf balls you can play with as long as you don't lose it. It's great with distance, feel, and spin.
Read more about the Pro V1 here.
Pros
Strong flight.
Soft feel.
Improved distance.
High-quality
Cons
Players who enjoy low spin may prefer other balls like the Pro V1x.
More affordable balls are available.
Max Homa's Apparel/Shoes: FootJoy
Max Homa has consistently stuck to FootJoy regarding apparel and shoes. He showed off the brand's seasonal collection inspired by Torrey Pines Golf Course during the 2021 US Open.
Homa regularly wears FootJoy's Packard golf shoes from the Premiere Series. However, lately, you'll see him wear the Field shoe design on the golf course as well.
How Much Does Max Homa's Bag Cost?
Let's break down the cost of Max Homa's bag and how much you'd need to spend to get something similar.
Max Homa WITB — Frequently Asked Questions
What Does Max Homa Putt With?  
Max Homa uses the Scotty Cameron Phantom X 5.5 Prototype putter. He has won five championships using this putter and shows no signs of changing any time soon.
What Is Max Homa's Net Worth in 2023?
Max Homa's net worth in 2023 is estimated at approximately $3 million. A significant chunk of his net worth comes from his PGA Tour performances, where he has made more than $6 million in prize money!
Who Are Max Homa's Sponsors?
Currently, Max Homa's biggest endorsement deals are with Titleist, FootJoy, and X-Golf. Brands like Mastercard, Celebrity Greens, Five9, and Burns & Wilcox also sponsor him.
Who Is Max Homa Paired With?
Max Homa is paired up with Collin Morikawa for the 2023 Zurich Classic. Morikawa has won two major titles: the PGA Championship in 2020 and the Open Champions. They were also teammates in 2022 during the Presidents Cup squad.
Final Thoughts
Max Homa's WITB for 2023 consists of only Titleist clubs and costs approximately $3,768.99.
Max Homa is among the decade's best golfers with his momentum-saving pars and beautiful drives. He only uses the highest quality clubs that provide maximum feedback and speed.
Homa has won six championships in four years, and we can attribute a little bit of his massive success to his golf bag and equipment. So, if you too want to play in style like Homa, grab the clubs in his bag and enjoy playing with a tour-winning set!

As a skilled golfer and wordsmith, Abdulmoiz brings a fresh and engaging voice to the golfing world. Whether he's on the course or at the keyboard, he strives to improve and inspires others to do the same.