In the realm of golf cart enthusiasts, names like Yamaha, E-Z-GO, and Club Car resonate as the best brand golf carts. Their reputation for delivering high-quality golf carts is unquestionable.
But some brands, despite offering a seemingly impressive line-up of features, have been shown to not be worth the investment.
Here are the 6 golf cart brands to avoid:
Evolution Electric Vehicles
Icon EV
Royal Electric Vehicles
GEM Electric Vehicles
Melex
HDK
If you're spending $9,000 or $10,000 for a golf cart and hoping it'll last for 5 to 10 years, you don't want to buy a lemon. The worst golf cart brands face frequent complaints like your ignition won't start, the motor burns out, or you can't get as much speed and power as promised.
Read the entire article to understand the golf cart brands that might not be worth your money. I'll cover common complaints about each brand. Then I'll also cover some great brands that will give you plenty of value for your money.
So, without further ado, let's get into the nitty-gritty.
6 Golf Cart Brands to Avoid
1. Evolution Electric Vehicles
A popular choice in the US and Asia, Evolution Electric Vehicles caters to residential, commercial, and fleet applications. Their golf carts tout modern features such as a touchscreen, dual-tone seats, Bluetooth car app connection, TPO injection molding, and a premium wheel upgrade.
However, despite such bells and whistles, many users have complained about common problems, including:
Rough ride on uneven terrain or the golf course
Inability to adjust side mirrors vertically
Startup issues due to a faulty starter solenoid or battery error
Issues with brakes
Motor problems resulting from corrosion or loose connections
Disruption in the speed controller
Direction switch problems
2. Icon EV
Icon EV, although promising competitive prices, falls into our list of golf cart brands to avoid. Their golf carts are indeed stylish and capable of decent speeds thanks to a 4Kw Toyota-designed motor. However, these advantages are outweighed by multiple disadvantages, which include:
Absence of gas golf carts in their product range
Larger and heavier carts than other brands causing issues with storage
Battery issues
Faulty solenoid
Brake issues stemming from loose bolts, tangling wires, and stuck cables
Slouching tires
3. Royal Electric Vehicles
On the surface, Royal Electric Vehicles may seem appealing with their suite of features such as a reverse camera, a horn, a 5Kw motor, a custom steering wheel, custom seats, and an extended roof system. But beneath the appealing exterior, Royal EV golf cart problems are pretty alarming:
Speed control problems
Faulty indicator switch
Motor-related issues
Battery problems
High maintenance costs
Solenoid issues
4. GEM Electric Vehicles
GEM Electric Vehicles might initially attract golfers looking for luxury carts with features such as high-back seats, a three-point safety belt, LED headlights, rear carrier options, and electronic power steering.
However, there are several drawbacks to consider:
Higher cost compared to some Yamaha, E-Z-GO, and Club Car golf carts
Longer charging time, taking 10-12 hours to fully charge
High-maintenance electric vehicles
Design more suitable for neighborhood or town use rather than golf courses
Problems such as speed control and parking brake issues
5. Melex
Melex has been around since the 1960s, making it one of the oldest brands in the market. However, longevity doesn't equate to quality, and there are several reasons you may want to avoid Melex:
Slow golf carts, offering a top speed of up to 19 mph
Difficulty in finding Melex parts due to limited dealerships
Need for frequent recharging due to limited range
6. HDK
HDK offers affordable golf carts manufactured in China. Despite including modern features found in other electric golf carts, there are several reasons why you should avoid this brand:
Slow golf carts, offering a top speed of up to 22 mph
Difficulty in finding local dealers in the US selling new HDK golf carts
Challenges in acquiring HDK golf cart parts and accessories from local dealers
By being aware of these potential pitfalls, you can make a more informed choice when purchasing your next golf cart. Always remember to research thoroughly, compare brands and models, and consider your unique requirements and budget before making your final decision.
The 3 Most Reliable Golf Cart Brands
We've looked at the ones you need to avoid. But then what about the ones that you need to get? Don't worry; I did some digging on that as well:
1. Club Car
Club Car has been a leading manufacturer of golf carts since 1958. They are known for their variety in style, functionality, and customizability.
Pros
High-quality materials and construction
Wide range of customization options
High reliability and durability
Cons
Some models may be more expensive compared to other brands
Certain parts may need to be replaced frequently due to wear and tear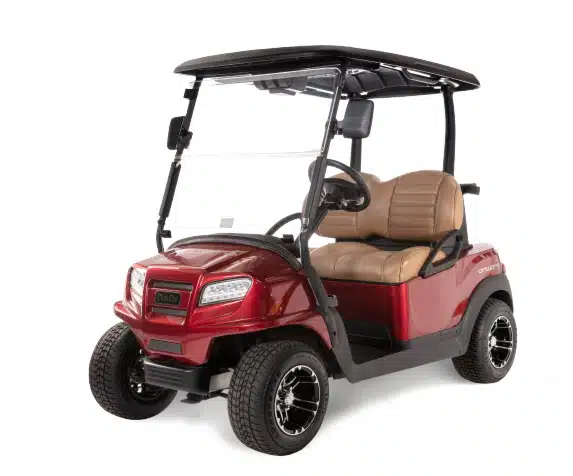 This model, available for online purchase, offers premium comfort, ample storage and plenty of room to add personal touches. It has the unique features of a lifted suspension and tires that can be customized to your preference.
2. Yamaha
Yamaha has been in the golf cart business since 1978 and has a reputation for innovation and quality.
Pros
High-quality materials and construction
Excellent customer service
Positive user reviews
Wide range of customization options
Reliability and durability
Cons
Some models can be expensive
Not all models have extensive customization options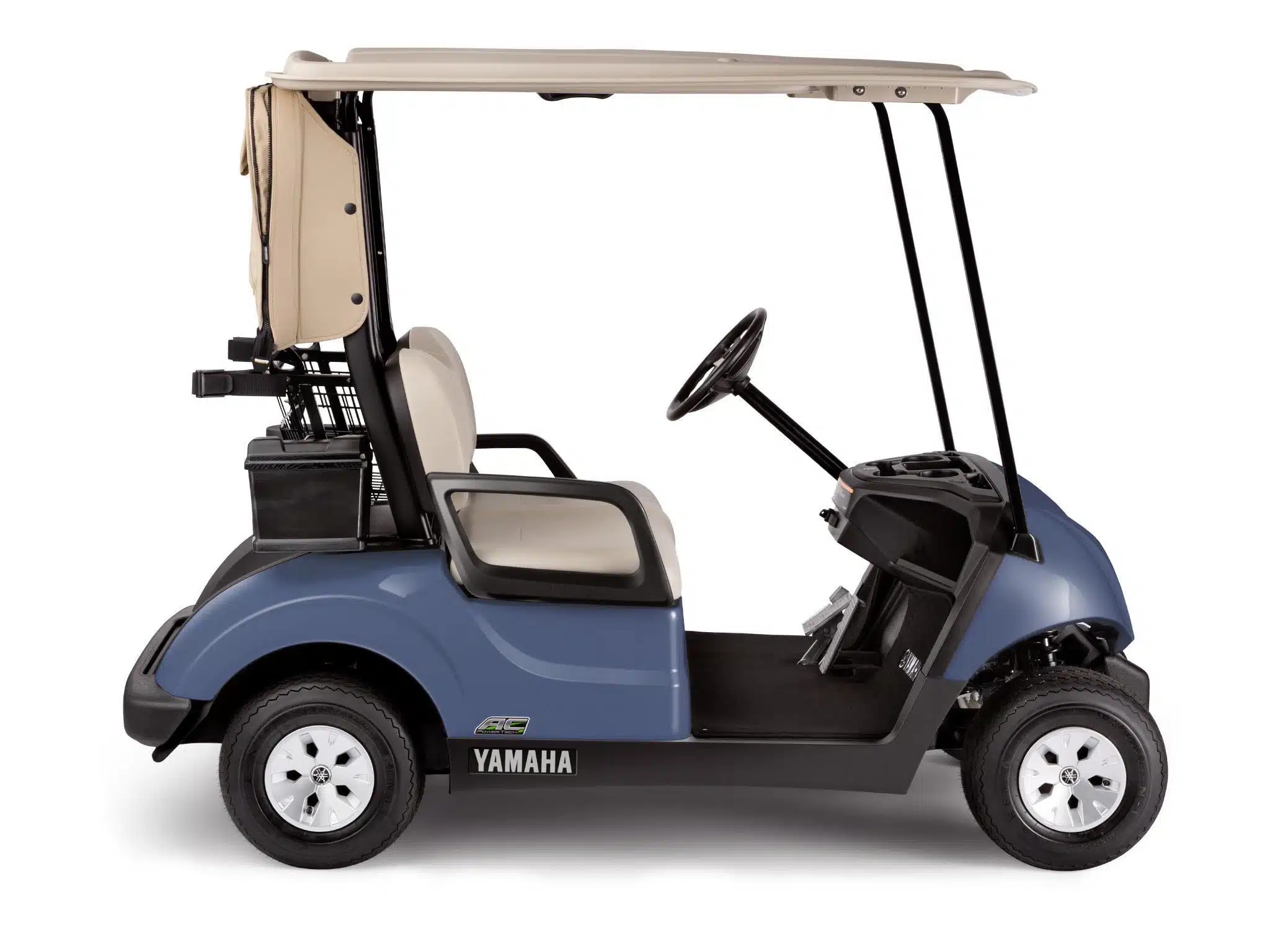 The Yamaha Drive2 Fleet, which can be purchased online, is built to high standards with features like industry-leading fuel economy, the largest, most comfortable seat in the industry, and a durable automotive-style dash.
3. E-Z-GO
E-Z-GO is a reliable golf cart brand that has been around since 1954. They are known for their durability, high quality, and innovative designs.
Pros
High-quality materials and construction
Positive user reviews
Wide range of customization options
Reliability and durability
Cons
Some models may require frequent maintenance
Certain models can be expensive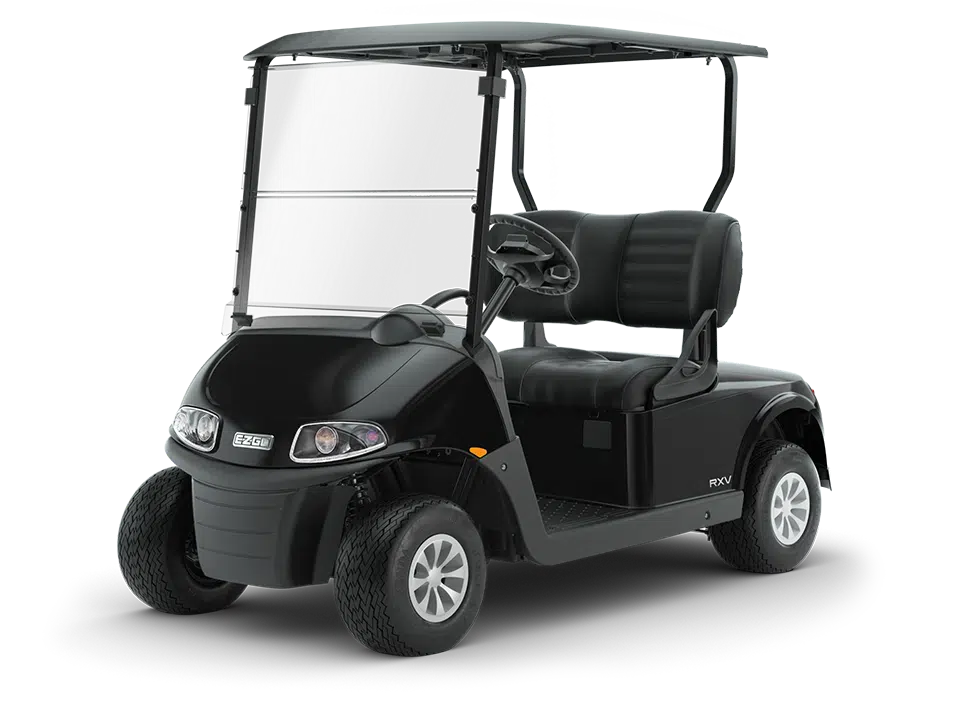 The E-Z-GO Freedom RXV, available for purchase online, offers the choice between a maintenance-free ELiTE lithium model, an electric model with a patented AC drive, and the energy-efficient 13.5-HP gas engine. With features like a modern look and ample storage, it's one of the top golf carts on the market today.
Signs To Identify A Bad Golf Cart Brand—Common Problems With Golf Carts
Understanding how to recognize the signs of an inferior golf cart brand can help you make an informed decision. Some notable indicators include:
Short Lifespan: The average lifespan of well-manufactured golf cart is between 10-15 years with proper maintenance. If the brand's products usually fall short of this expectancy, it may be a sign of inferior quality.
Frequent Mechanical Failures: A brand whose golf carts need frequent repairs could be using low-quality components or have manufacturing deficiencies. Regular breakdowns aren't just inconvenient—they indicate deeper issues with the product's quality.
Inadequate Customer Service: Exceptional customer service is a hallmark of a reputable brand. If the brand doesn't provide satisfactory after-sales service, it could be a sign that they're not committed to their products' quality or customer satisfaction.
Negative Customer Reviews: If a brand has many negative reviews highlighting similar issues, this could be a sign of a recurring problem with the brand's golf carts. Always take time to read reviews to get a real-world understanding of the product.
Lack of Technological Advancements: Brands dedicated to their products continually innovate and introduce new features and improvements. A brand lacking this drive for innovation might signal a lesser commitment to delivering a high-quality product.
Factors To Consider When Buying A Golf Cart
When shopping for a golf cart, it's important to consider several factors to ensure you make the best choice. These include:
Intended Use: Identify your primary use for the golf cart. This could include golfing, neighborhood commuting, off-roading, or industrial use. Your intended use will influence the type and features of the cart you choose.
Power Source: Golf carts are typically powered by either gas or electricity. Each power source has its pros and cons, so consider what's most important to you: the silence and environmental friendliness of electric carts, or the longer range and power of gas carts.
Seating Capacity: Determine the seating capacity you'll need. Depending on your use, you may require a cart that can accommodate more than two passengers.
Brand Reputation: Do your homework to ensure the brand you're considering is known for quality, durability, and reliability. Avoid brands with a history of frequent breakdowns or poor customer service.
Budget Constraints: Set a budget before you start shopping, but remember that you often get what you pay for. A cheaper golf cart may end up costing more in repairs and maintenance over time, so factor in long-term costs as well. So know how much golf carts cost beforehand.
Frequently Asked Questions
Are There Any Golf Cart Brands That Are Known For Breaking Down Frequently?
Some golf cart brands, such as Garia and Columbia ParCar, are unfortunately associated with frequent mechanical issues. These brands may have manufacturing flaws or design oversights that lead to regular breakdowns, causing inconvenience and additional user costs.
It's always recommended to thoroughly research and read user reviews before purchasing a golf cart.
What Are The Common Issues With Golf Cart Brands To Avoid?
Certain golf cart brands are notorious for poor durability and frequent mechanical issues, often due to subpar material quality and construction. This leads to repeated breakdowns and repairs, causing inconvenience and additional expenses.
Furthermore, poor customer support can compound these issues, making problem resolution frustrating and time-consuming. Such complications contribute to a significantly shorter lifespan of these golf carts compared to more reputable brands, which can lead to higher overall costs despite initial savings on the purchase price.
Therefore, considering the brand's reliability and customer service reputation is paramount when purchasing a golf cart.
Are There Any Safety Concerns Associated With The Golf Cart Brands To Avoid?
Yes, lower-quality golf cart brands can pose safety risks. Issues can range from faulty braking systems and inadequate lighting to unstable structures.
These flaws can increase the risk of accidents and injuries, making it critical for consumers to prioritize safety and quality over cost when choosing a golf cart brand.
How Do The Golf Cart Brands To Avoid Compare To Other Brands In Terms Of Pricing?
While brands to avoid may often offer lower upfront costs, they may end up being more expensive in the long run due to frequent maintenance needs and potential safety issues.
Final Thoughts
Knowing which golf cart brands to avoid can save you from headaches down the line. Even though some of these brands might come at a lower cost, frequent breakdowns, safety issues, and low resale value can lead to higher costs in the long run.
Investing in a reliable brand like Club Car, Yamaha, or E-Z-GO can offer peace of mind knowing that you've selected a high-quality, durable golf cart that's worth your investment. Always remember that the right choice of golf cart should not only fulfill your current needs but should also be a trustworthy companion in the long run.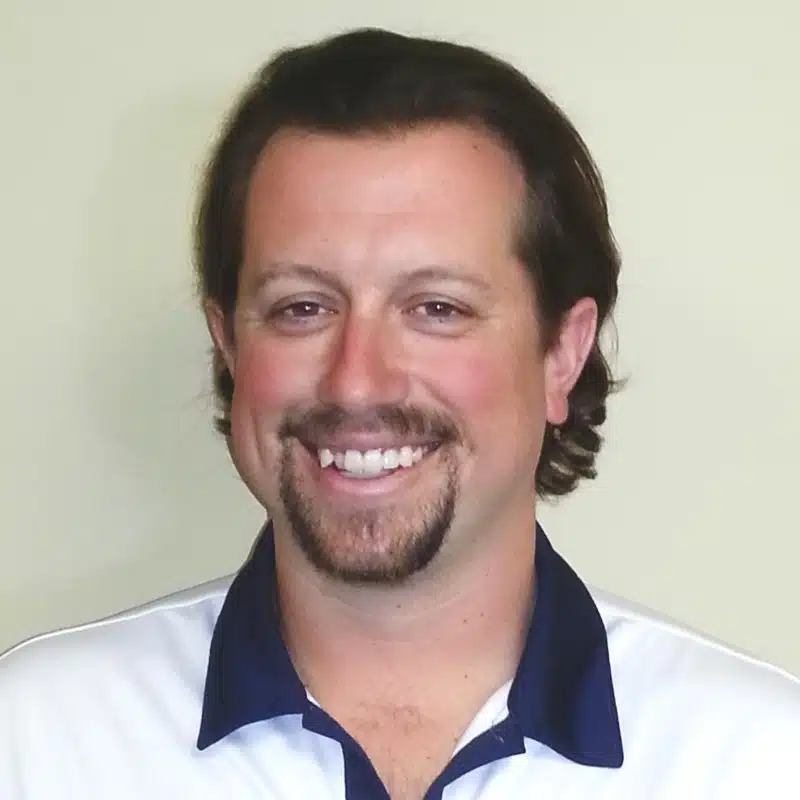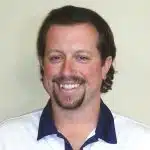 Clint became the Head Teaching Professional at one of Toronto's busiest golf academies and was featured on Canada's National Golf TV program, "Score Golf Canada," twice. He now tests and reviews golf equipment and gets to enjoy the game he loves whenever he wants while helping people lower their scores.