Finding the perfect driver isn't the easiest of tasks. We're all different players with different swings, and it can sometimes take a bit of digging to find our own personal sweet spot.
That said, there are some drivers out there with such appeal that they find a valued place in many a player's golf bag. The Titleist 917 D2, with its sleek design and rock-solid performance, might just be one of them, here's our in-depth Titleist 917 D2 Review with more information…
Things to Consider Before Buying a Driver
There's a lot to consider when you're on the hunt for the perfect driver. We like to look for a balance of all the factors; you don't want too much of one thing that's going to sacrifice another.
Distance
It's probably the first thing that everyone thinks about when it comes to drivers, and for good reason. On the majority of par 4s and 5s, when we pull the driver out, we're looking to get the ball as far down the fairway as possible. Simple as that.
Forgiveness
Something we all need from time to time. Mishits are part and parcel of the game of golf, and so it helps a great deal to have a driver that can still give us some distance and accuracy when we don't strike the ball plumb.
Loft and Launch
The graceful rise and fall of the ball is a crucial element of every drive. If loft is something you struggle with, you want a driver with a loft option that can help you out.
Feel and Sound
If it doesn't feel right, it probably won't play right. Additionally, the way the club sounds as it strikes the ball is usually a good indicator of quality.
Adjustability
Many drivers come with the option to fine-tune various aspects of the club to suit the needs of your swing. As we all know, sometimes the subtlest of changes can make a world of difference.
Looks
Ugly golf clubs play ugly shots. That's basic science.
Budget
The driver is probably going to be the most expensive club in your bag, but it's the kind of investment that can really transform your game. Think carefully about the level of driver you need, and remember that a decent driver should stay with you for many years.
Taking great technological strides from that of its predecessors, the 917 D2 represents Titleist's first foray into an adjustable center of gravity (CG) – something that, before this club came along, was considered very un-Titleist.
Though you probably won't be breaking any distance records with this driver, the 917 D2 is an altogether smart choice. It packs a powerful punch, and its large, pear-shaped profile is full of forgiveness. It also offers more spin than its D3 counterpart.
As you'd expect with Titleist, you can enjoy a first-class fitting service to secure a club that suits your build and style down to a T. If you can spare the time and effort, acquiring a 917 D2 that is optimized specifically for you should prove to be a very wise investment.
Due to its adjustable nature, and the fact that it ships with a series of CG adjusting capsules, this is a club that will work well for a wide range of golfers. It's probably not the best choice for beginners, but mid to low-level handicappers are bound to have a good time with this solid driver.
Features and Benefits
Surefit CG
Titleist's Surefit CG technology is essentially a weighting system consisting of three capsules (more are available to be purchased separately). The three base capsules offer a draw bias, a fade bias, and a neutral setting.
The capsules are inserted towards the back of the head at a slight angle. This allows for even further fine-tuning: depending on which way round you insert the capsules, you can adjust the amount of spin the head will generate.
It's a neat little system to play around with, and once you get used to the process of switching out the capsules, it's worth taking the time to try out the different capsules in order to find your perfect setting.
Face and Head
The large face of the D2 has been built with recoil technology, promising faster ball speed wherever it strikes. The forgiveness element is certainly there, as we have seen impressive ball speeds even on mishits, but the average distance of our plumb shots was slightly below that of other drivers.
In keeping with the standard D2 design, the head of this driver is big, wide, and shallow. It contains a recoil channel that supports the recoil of the face, adding spring to your strikes. Looking down at the head as it sits behind the ball feels good: it has a large footprint, and the shiny, light grey color complements the overall design.
Sound
The sound of the D17 is noticeably sharper than the D15 range. The frequencies of the D2 have actually been tour validated, and certainly, inspire a sense of confidence with every strike. The difference in sound with a mishit is enough to be informative, but not so much as to be a nuisance.
Surefit Tour Hosel
Titleist has adopted the 'if it ain't broke, don't fix it' approach to this particular hosel design. Since its inception, the Surefit Tour Hosel has been a faultless addition to every club that has equipped it.
The hosel consists of a sleeve and ring, each with four settings, meaning there are 16 unique loft and lie angle combinations. The average player probably won't need to tinker too much with this, but it's nice to have the options there.
Titleist 917 D2 Driver Alternatives
Here are a few worthy alternatives you could also consider after reading our Titleist 917 D2 Review.
1. Callaway Big Bertha Fusion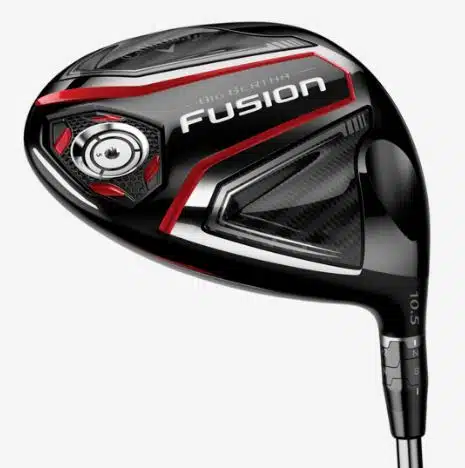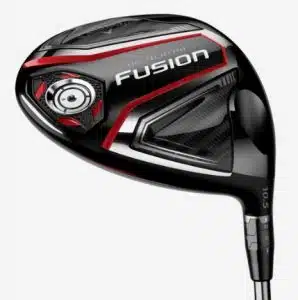 Slightly cheaper and less technically demanding than the Titleist D2, this beastly Callaway driver is perhaps a better option for beginners. As you'd expect with a Big Bertha, it packs a mighty punch, utilizing strong, light-weight materials for a fluid swing with a powerful impact. The large face is reinforced at the edges, making it exceptionally forgiving.
2. TaylorMade M1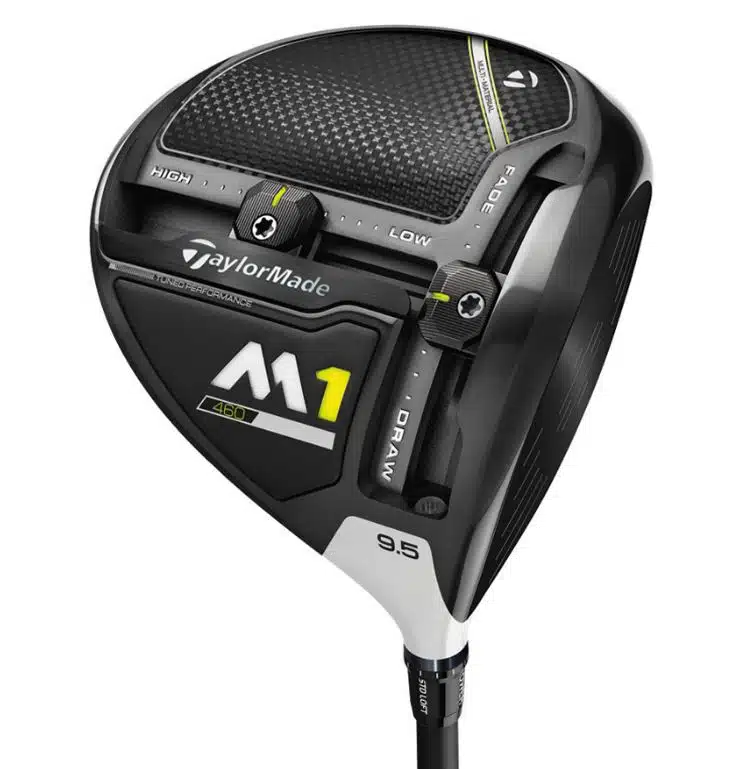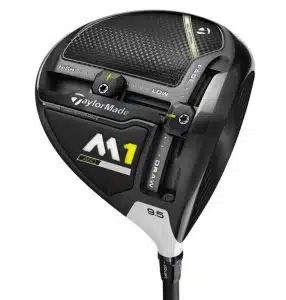 If it's adjustability that you crave, then the TaylorMade M1 might well be your favored driver. Ever the innovators, TaylorMade have developed a T-track system of sliding weights for an extremely simple and easy method of fine-tuning your club's directional settings.
The M1 is similar in price to the Titleist D2 – they are pretty equal in performance, though the M1's face is slightly less forgiving.
3. Ping G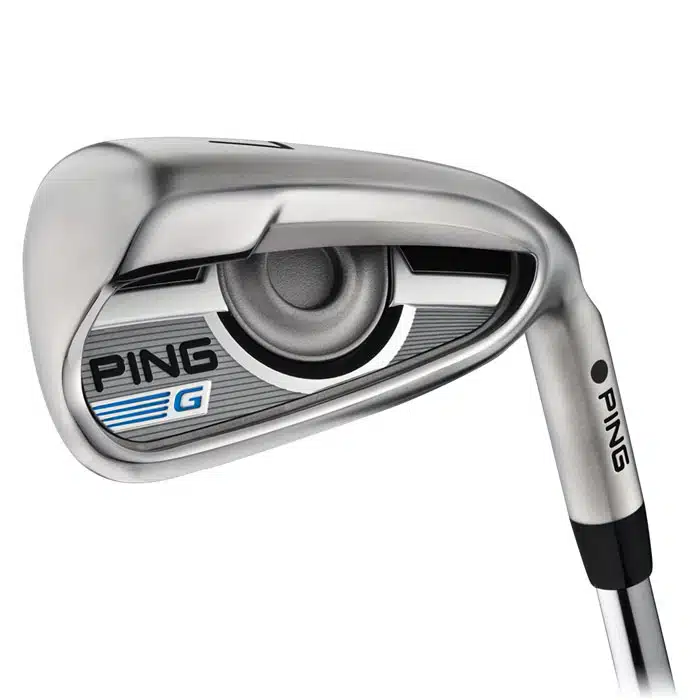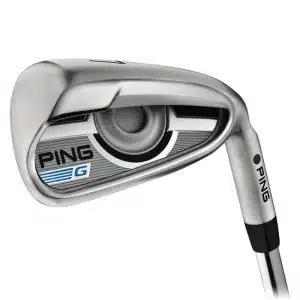 The cheap price, high forgiveness, and straight-talking design of the Ping G make it a great choice for beginners, and there is no doubt that this driver has guided many players into higher standards of play.
There are also some more nuanced details that are particularly appealing to lower-handicap players. For instance, the special 'Vortec' strip at the back of the head has been introduced to reduce drag against the wind.
Final Thoughts
Powerful, stylish, adjustable, and forgiving, the Titleist 917 D2 is undoubtedly a smart choice for any golfer looking to up their driving game. We probably wouldn't place it as the first choice for beginners, but due to its high forgiveness and great all-round performance, it shouldn't be ruled out entirely.
The Surefit CG capsule technology is certainly an interesting approach to adjustable CG, and is an overall success, but we wouldn't describe it as the crowning feature of this club.
Rather, we were most impressed with the remarkably well-designed face and head. Once we accepted that our drives weren't going to reach dizzying distances, we were simply able to enjoy a great-looking, great-sounding, and great-feeling club with every strike.
If you're looking to refine your driving skills, check out the Titleist 917 D2 here.
Related Articles
Nick Lomas is the founder of GolfSpan, an avid golfer, not quite a pro but has over 15-years of experience playing and coaching golfers from all over the world. His mission is to bring the golfing community a better experience then it comes to choosing the right golf gear, and finding the right set up for your game.