Cleveland may be most known for its wedges, but how much do you know about its drivers?
It has produced some rather nice and effective drivers in the past for those of a higher handicap.
But for now, let's go back to the start. After being founded by Roger Cleveland in 1979 as Cleveland Classics, lots of the original products offered were replica clubs from the 40s and 50s.
More than another decade later, ski equipment manufacturer Skis Rossignol bought the company and altered the name to Cleveland Golf.
From then, woods and irons were offered and Cleveland's first driver came in 1996.
Fast forward 27 years and there have been 47 drivers since then. So, let's take a look at each of the Cleveland drivers by year and whether there will be more in the future too.
A Full List of Cleveland Drivers by Year
Enjoy a trip down memory lane with this full list of Cleveland drivers:
| | |
| --- | --- |
| Cleveland driver | Year released |
| VAS | 1996 |
| VAS Ti Diamond | 1996 |
| VAS Ti Square | 1996 |
| Titanium Square | 1999 |
| QuadPro CuTg/Cu | 1999 |
| Quad Pro Ti | 2000 |
| Launcher (330) | 2002 |
| Launcher (400) | 2002 |
| Launcher (460) | 2003 |
| Launcher 460 Comp | 2004 |
| Sport OS 410 | 2004 |
| Launcher Ti460 | 2005 |
| Launcher Ti460 Offset | 2005 |
| Hi Bore | 2006 |
| Hi Bore XL | 2006 |
| Hi Bore XL Tour | 2006 |
| Launcher | 2008 |
| Hi Bore XLS | 2008 |
| Hi Bore XLS Draw | 2008 |
| Hi Bore XLS Tour | 2008 |
| Launcher Ultralite | 2009 |
| Hi Bore Monster XLS | 2009 |
| Hi Bore Monster XLS Draw | 2009 |
| Hi Bore Monster XLS Tour | 2009 |
| Launcher DST | 2010 |
| Launcher DST Draw | 2010 |
| Launcher DST Tour | 2010 |
| CG Black | 2011 |
| Launcher XL270 | 2011 |
| Launcher XL270 Draw | 2011 |
| Launcher SL290 | 2011 |
| Launcher TL310 | 2011 |
| Classic 270 | 2012 |
| Classic 290 | 2012 |
| Classic Tour | 2012 |
| Altitude | 2013 |
| Classic XL | 2013 |
| 588 Custom | 2014 |
| CG Black | 2015 |
| CG Black 215 | 2015 |
| Launcher HB | 2017 |
| Launcher HB Turbo | 2019 |
| Launcher XL | 2021 |
| Launcher XL Lite Draw | 2022 |
| Launcher XL Lite | 2022 |
Will There Be New Cleveland Drivers in 2023?
No, it doesn't look like there will be a new Cleveland Launcher driver in 2023, but you can still find their popular Launcher XL series. These have the same great MOI and offer plenty of launch with their weighting.
The brand will focus on wedges and niche sections of the metal woods and irons market instead.
Top Cleveland Drivers Over The Years
Cleveland Drivers from the 2000s
Launcher (460)
This was a club like no other at the time. No other brand had brought a 460cc club head to the full market at the time and the Launcher did the business. It would add 20 – 30 yards to shots thanks to its huge head and sweet spot.
Hi Bore Monster XLS
In 2009, the Hi Bore Monster XLS came out and was Cleveland's biggest and longest driver at the time. It may not have the best sound in town or look the best, but if you aren't bothered by the aesthetics of the club and just want a huge driver with bundles of distance and forgiveness, this is for you.
Cleveland Drivers from the 2010s
Classic XL
The Classic XL was a very forgiving club due to its size. The long, smart-looking club has a huge sweet spot and is a great choice to pick out the fairways more often.
588 Custom
As well as forgiveness and distance, the 588 Custom driver boasts adjustability. An adjustable hosel means that there are 12 differing lofts to choose from and there is an adjustable weight screw in the rear of the club head.
Cleveland Drivers from the 2020s
The XL driver, released in 2021, was and is huge. The MOI is the most there has ever been in a Cleveland driver. The launching aspect is helped by low and deep weighting too. It's a club for fun.
A year later a Lite version came out to aid those with slower swing speeds and make those with moderate swing speeds even faster. A bonded hosel and an ultra-lightweight shaft helps create a longer and lighter club that can be swung faster.
Understanding the Evolution of Cleveland Irons over the Years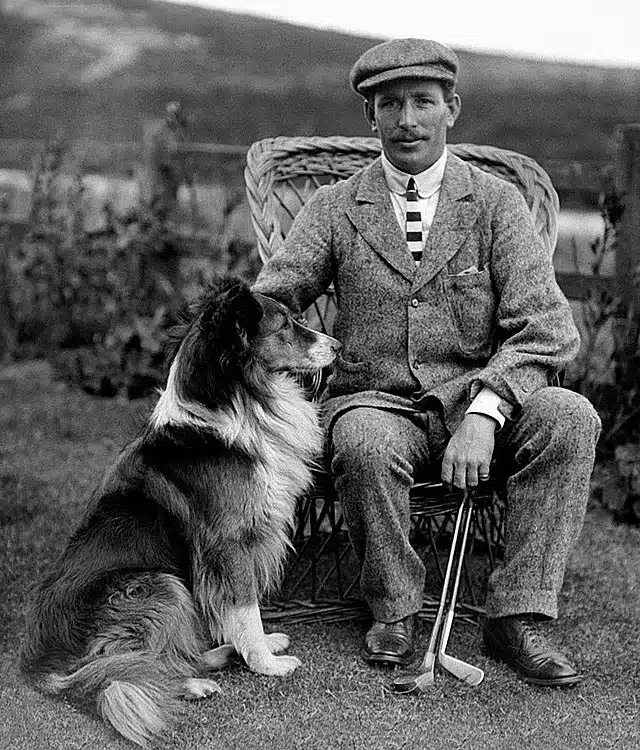 Despite not being a household name in the driver game like Callaway, Titleist, or PING, Cleveland has in fact made some pretty nice and effective drivers.
How It Began
It all started with the 3 VAS woods in 1996 which proved to be much-loved in Japan.
Cleveland then brought out the Launchers in 2002 starting with the 360cc and 400cc club heads. Then came the Cleveland Launcher 460 driver with a release date in 2003.
The idea with this series was pretty self-explanatory – to bring more distance to your game. The 330cc club head had a thin, light titanium face that reached the maximum legal COR for more carry and roll.
The 400cc club head was even bigger and the Cleveland Launcher 460 driver upped that once again. In fact, Cleveland Golf was a trailblazer in taking a 460cc club head to the full market. It could add 20+ yards to drives so it was certainly a game-changer.
Two years later, the Cleveland Ti460 driver came out – an upgrade on the original 460. It used Thin Crown Technology so it was longer and straighter and even offered a version with offset to aid accuracy further.
Hi Bore Time
Across the 2000s, another one of Cleveland's renowned series was the Hi Bore. It was tailored to those wanting high-launching shots with little spin. Extra large sizes followed and then an XLS for the first time. It had a remarkably 17% larger club face than the XL and had a larger hot zone. The bar was upped again with the Hi Bore Monster XLS.
Versions of the Launcher returned with an Ultralite driver and the Cleveland Launcher DST draw driver – once the lightest driver on the PGA Tour. It came with a light shaft, maximized distance, and enables increased swing speeds too. It was pretty forgiving too.
More Launchers and CG drivers have continued the trend of distance-driven clubs with penetrative shots. This is due to them being pretty lightweight and easy to hit.
Launchers Are King
To the modern day, Cleveland now has a set of Launchers – including an HB and HB Turbo driver – that suits the mid to high handicapper. The Launcher HB is a nod to the Hi Bore technology used. This has the crown lowered to the rear of the club and a lowered center of gravity. It also featured a Turbocharged Cup Face which enlarged the sweet spot on the crown and sole.
The more recent Launcher XL also does what it says on the tin very effectively. It is probably one of the best Cleveland drivers around. Cleveland has nailed the lightweight, high MOI, easy-to-hit driver scene so there isn't too much more it can do in that category.
Tips for Choosing the Right Cleveland Driver for Your Game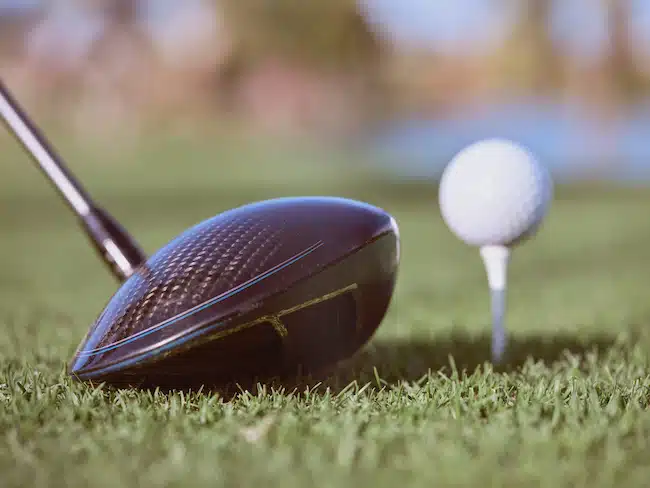 Be Mindful of Your Handicap
It is worth bearing in mind that Cleveland drivers tend to target mid to high handicappers. So, if you are a better player, it may be worth looking elsewhere to get the maximum benefit for your game.
These drivers suit higher handicappers because of the larger club heads, larger sweet spots, and lightweight feeling. Golfers can swing them faster and more accurately.
Don't Go Over Budget
You need to consider how much you are willing to spend on a new driver. Often it is the most expensive individual club you own as it can be the centerpiece of a golf bag. It needs to be reliable and effective for teeing you off well.
Cleveland drivers may not be as expensive as other drivers but they can still cost more than $300. So, know your budget and stick to it despite the temptation.
Even if it looks and feels right for you, if it is too expensive don't force it. There will be cheaper alternatives that you can buy that can be pretty similar.
They Need to Look the Part in Your Eyes
If your new driver looks the part, you will probably feel the part too. If you love it, it will inspire confidence in your ability and promise in your game.
For example, if you are a high handicapper and you have a larger club head at address, it should provide comfort that it offers more forgiveness than other clubs and you are likely to hit it consistently.
Alternatively, if you have a driver with a smaller club head and a design you don't like, you may lack confidence at address. This could throw you off your swing and connection with the ball. Teeing off well is important and if it goes wrong, it can stand you in bad stead for the game ahead.
Final Thoughts
Let's just hope Cleveland drivers come up as a round in your next quiz and you will be coming home with the prize!
Hopefully, you now are aware of all of the Cleveland drivers by year and the future of the brand.
Despite there not being a new driver set to hit the full market, some of the current game-improvement drivers are definitely worth a try if you are a mid-to-high handicapper and want to try something new.
FAQs
Do Any Pros Use Cleveland Drivers?
Pros tend to not use Cleveland drivers as the more recent drivers are more game-improvement drivers. They prefer the Srixon drivers – which come under the same umbrella as Cleveland as they have the same owner.
Are Cleveland Drivers Forgiving?
Yes, Cleveland drivers, especially the latest ones, are very forgiving. That is thanks to a really large club with a large sweet spot so it suits those of a higher handicap. Additionally, the Launcher XL is packed with MOI and is light so it suits those with slower swing speeds.
What Years Did the Cleveland Launcher Come Out?
The original Launcher (330) driver came out in 2002 and that same year there was a Launcher 400 as well. Since then, there has been the Launcher (460) (2003), the Cleveland Launcher 460 Comp driver (2004), and 13 other Launcher drivers until the latest Launcher XL Lite (2022).