Up to 60% of all shots are played from 100 yards or less. To improve your scoring and handicap, you must master your wedges and short irons — which is why the Cleveland CBX2 Wedge is a great choice for many golfers.
The Cleveland CBX2 Wedge is ideal for mid-handicap golfers that require a little assistance and forgiveness from their wedges.
Our Cleveland CBX2 wedge review will look at the technology in this club to see if it is one of the best golf wedges for you.
After reading, we also reviewed the very best golf wedges on the market today, so check that out to see which is best for you.
Cleveland CBX2 Wedge Review
Pros
Excellent all-round wedge
Provides more forgiveness than blade-like wedges
Confidence-inspiring appearance
Exceptional value for money
Generates solid spin
Excellent weight distribution along the clubface
Lighter stock shaft
Cons
It may not suit the eye of experienced players
Not as much feel as a bladed wedge
Only three grind options
Wide sole makes shot-making more difficult
Cleveland CBX2 Wedge – Product Details
International Launch: 06 September 2019
Handicap Range: Mid – High
Gender: Available for men and women
Dexterity: Left-handed and right-handed
Lofts (left- and right-handed): 46°, 48°, 50°, 52°, 54°, 56°, 58°, 60°
Manufacture type: Cast
Standard Shaft: Dynamic Gold 115
Shaft Materials: Steel and Graphite
Shaft Flex: Wedge
Shaft Weight: 115g
Grip: Lamkin 360
Cleveland launched its first CBX wedges in September 2017 and has taken reviews posted by golfers into consideration when they designed the CBX2 wedges.
The second iteration of the Cleveland CBX wedges has a cavity back. This is ideal as most golfers probably play cavity-backed irons and will be accustomed to its feel.
Read More: Cleveland also offers some of the best wedges for women.
It offers a balance that is typical of specialist wedge technology. It also has performance, forgiveness, and a traditional wedge shape.
When looking at it for the first time, the head appears large but not chunky. It should inspire confidence that you can strike the ball solidly.
The additional weight at the bottom and the rear of the clubhead provides you with the weight to push for a few extra yards when required.
Cleveland CBX2 Wedge – Product Specifications

Sole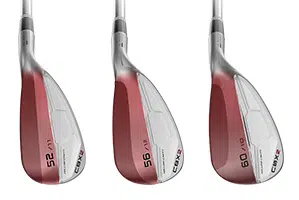 The first range of Cleveland CBX wedges only offered one grind option.
Golfers provided feedback that they wanted more options, to which Cleveland responded by releasing the CBX2 range with three options. This added versatility to the wedge without making the selection more difficult for the average golfer.
These grinds are specific to the wedge's loft, offering the golfer various options depending on the surface on which the shots are played off.
Lofts between 46-degrees and 52-degrees feature a "dual V" sole similar to that employed by Srixon. This design is ideal for full shots that require a square face angle at impact.
Wedges ranging from 54-degrees to 56-degrees use an S-shaped sole with more heel relief and a wider toe. This is ideal for shots around the green where an open clubface is required.
The highest lofts of 58-degrees and 60-degrees feature a C-shaped sole with the most heel and toe relief for maximum versatility keeping the leading edge closer to the ground. This is arguably one of the best 60-degree wedges available.
Rotex Face Technology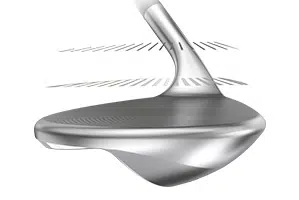 Cleveland is renowned for its Rotex Face Technology which offers its sharpest Tour Zip Grooves. Combining the sharp grooves with the most aggressive face milling promotes maximum spin and stopping power.
The CBX2 groove pattern and surface roughness are the same as found on tour-level RTX4 wedges.
A face-milled pattern of interlocking rings, 17 finer-edged grooves, and 96 horizontal laser-milled lines surrounding each groove create the roughest face allowed by the governing bodies.
Shaft
CBX2 wedges come standard with Dynamic Gold 115-gram shaft, which is 37-percent lighter than the shafts found on your average blade-like wedges. This affords average golfers increased control and consistency on full and partial swings. Lighter shafts are available for women.
Loft
Cleveland CBX2 wedge sets are available in 8 lofts starting from 46-degrees to 60-degrees by 2-degree increments.
Grip
The standard grip is a Lamkin 360 grip.
Finish
CBX2 finish options are limited to satin chrome and black satin in left-handed and right-handed dexterity.
Multi-Piece Construction for More Versatility
Cleveland uses multi-piece technology to construct the CBX2 wedges to supplement the Feel Balancing Technology feature.
The components of the Cleveland CBX2 wedges include:
Hosel cutout
Gelback insert
Hollow cavity design
Tapered flange on the clubhead.
Hosel Cutout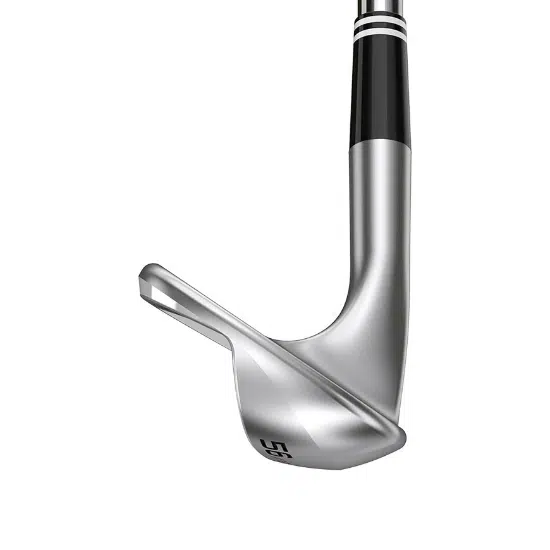 The hosel cutout enabled Cleveland to shift the center of gravity more toward the toe of the CBX 2 wedge for increased forgiveness throughout the clubface.
Feel Balancing and Gelback Technologies
Cleveland added Enhanced Feel Balancing Technology and its Gelback TPU Insert to minimize vibration, thus providing a pure feel at impact. This promotes distance and launch angle into the bottom half of the golf ball.
This helped the engineers relocate the center of gravity away from the hosel toward the toe to improve forgiveness on the common miss.
Hollow-Cavity Design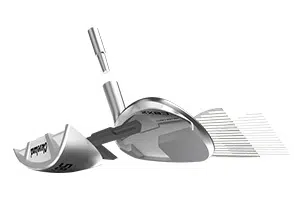 The hollow cavity design enables Cleveland to move weight to the perimeter for increased forgiveness.
This hollow chamber is located near the heel while additional weight is placed in the toe maximizing the MOI (moment of inertia). This means that the club is less likely to twist.
In addition to the hollow cavity design, Cleveland increased the size of the toe for increased balance and forgiveness while reducing the amount of twist at impact with the turf.
Tapered Flange
Cleveland added a tapered flange to assist the Cleveland CBX2 wedge in providing more forgiveness and versatility irrespective of the loft or style of the sole grind.
FAQs
Are CBX2 wedges worth it?
Cleveland CBX2 wedges may not be the best-looking wedges on the market, but its functionality overshadows the looks completely. The technology deployed in CBX2 wedges will assist nearly every golfer to improve their short game. They are easy to hit consistently, extremely forgiving, and offer a wide range of lofts at an affordable price.
When did Cleveland CBX2 wedges come out?
The Cleveland CBX2 range of wedges was released in September 2019, two years after the first CBX wedges.
Are Cleveland CBX2 wedges forged?
No, Cleveland CBX2 wedges are cast into a cavity-backed shape with a hollow head.
Alternatives to Cleveland CBX2 Wedge
As a key player in the history of golf, Wilson is going strong after a decade and offers quality game improvement clubs at affordable prices.
The Wilson Harmonized Wedge series is a professional-looking wedge at a very low price.
It features a thin sole aiding golfers in getting the ball airborne from harder surfaces and turf. Wilson offers a modified bounce angle to promote increased spin allowing you to stop the ball quickly on the green.
Beginners prefer to play their wedges with a square stance rather than an open face. This is exactly what the Wilson Harmonized wedges offer. The clubs are available in 50-degrees, 52-degrees, 56-degrees, 60-degrees, and 64-degrees loft.
Its professional look and low price makes it ideal for beginning golfers looking for wedges to add to their bag.
C3i Wedge – Best Wedge for High Handicappers
C3i wedges come with a wide sole that slices through sand and turf with ease.
It looks quite different from other wedges with its wide sole inspiring confidence in beginners and high handicap golfers who feel intimidated by a blade-like wedge. This confidence will follow through from full shots to partial shots around the green.
Regardless of the distinctive look, this wedge conforms to the requirements set by the governing bodies.
Available in 55-degrees, 59-degrees, and 65-degrees.
Verdict
Cleveland listened to their customers in designing the Cleveland CBX2 wedge, and it has paid off in a great wedge for beginner and intermediate golfers. It gets a positive rating from many golfers.
This Cleveland CBX2 review looked at the most important technologies employed in the latest CBX2 wedges released in 2019.
Its appearance inspires confidence in most golfers and is ideally suited to mid-handicap golfers. It will even give you added confidence on those dreaded bunker shots.
The hollow back construction allowed Cleveland to move the weight to the perimeter and the center of gravity closer to the toe adding forgiveness on the most frequent mishit on the toe of wedges.
This ensures that you get sufficient distance on full shots and those delicate shots around the green.
Callaway CBX2 Wedge Review Recap
| | |
| --- | --- |
| Total Score | 89.2 |
| Star Rating | 4.2 stars |
| Distance | 95 |
| Forgiveness | 96 |
| Feel | 89 |
| Workability | 86 |
| Accuracy | 94 |
| Aesthetics | 88 |
| Price | 96 |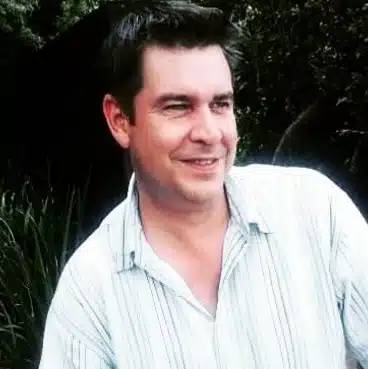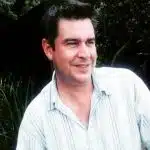 Charl is an avid golfer who studied marketing and advertising. He is fascinated by new technology in golf equipment and the mechanics of the perfect swing.