Ah, the sweet sound of birdies and pars! If you're an avid golfer seeking to elevate your on-course experience with some tunes or podcasts, then the new Bushnell Wingman GPS golf speaker is here to be your trusty companion.
In this comprehensive Bushnell Wingman review, you will learn about the features, performance, and value of the new version released this April so you can decide whether it's the right speaker for you or if you should keep looking for your golfing speaker soulmate.
Bushnell Wingman Review: Overview
Pros
High-quality audio
Accurate GPS functionality
Easy-to-use interface
Durable construction
Versatile mounting options
It comes with an app for easy navigation
Cons
A higher price point compared to some competitors
Limited slope adjustment functionality
Verdict: Considering its impressive features and performance, we highly recommend the Bushnell Wingman GPS golf speaker for golfers seeking a versatile, high-quality audio device with advanced GPS capabilities.
It's not the most budget-friendly model, but it's best for most people because you need a durable speaker as you bounce around the golf course on your cart— or if it's swinging off your golf bag.
[Check other user reviews of the Bushnell Wingman.]
Who's the Bushnell Wingman GPS Golf Speaker Best For?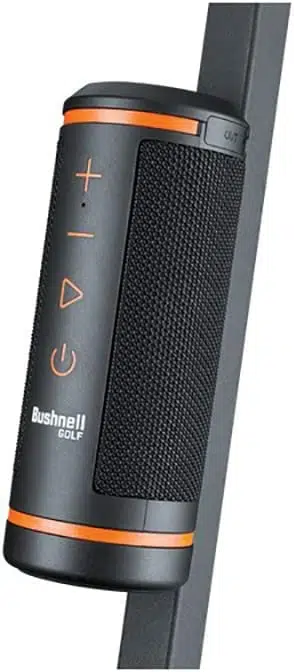 The Bushnell Wingman is the perfect match for golf enthusiasts seeking a premium audio device with sophisticated GPS features. If you enjoy listening to music or podcasts while you play and appreciate accurate distance information, the Bushnell Wingman is a worthwhile investment.
However, golfers with a dedicated rangefinder or who prefer a more straightforward speaker without GPS features might find the Bushnell Wingman more than they need.
Additionally, if budget is a primary concern, alternative golf speakers mentioned above might be more suitable options.
Want to check out other golf speakers? Read our full review of the best golf speakers.
Product Specifications—Bushnell Speaker Review
| | |
| --- | --- |
| Feature | Specification |
| Bluetooth Connectivity | Yes |
| GPS Functionality | Yes |
| Audio Quality | High |
| Battery Life | 10 hours |
| Dimensions | 2.5 x 3.1 x 7.4 inches |
| Weight | 10.7 ounces |
| Waterproof Rating | IPX6 |
| Smartphone Charging Capability | Yes |
| Mounting Options | Magnet and clip |
Why You Should Trust Us
Our team spends thousands of hours trying out and researching golf equipment to help you take your game to the next level. Here's our product review process.
We can bring these reviews to you through the small commissions we earn if you buy through the links below.
How We Reviewed These Products
Golfspan only shares equipment and brands we trust.
I'm a PGA-certified golfer and instructor, and I thoroughly researched and evaluated the Bushnell Wingman. Then an editor reviewed and fact-checked the review. Finally, we conduct regular content audits to update and revise our reviews to ensure you receive the latest information.
When researching this review, I considered these criteria:
Cost
Durabilitiy
Bluetooth
Audio quality
Mounting options
GPS
Bushnell Wingman GPS Golf Speaker: Features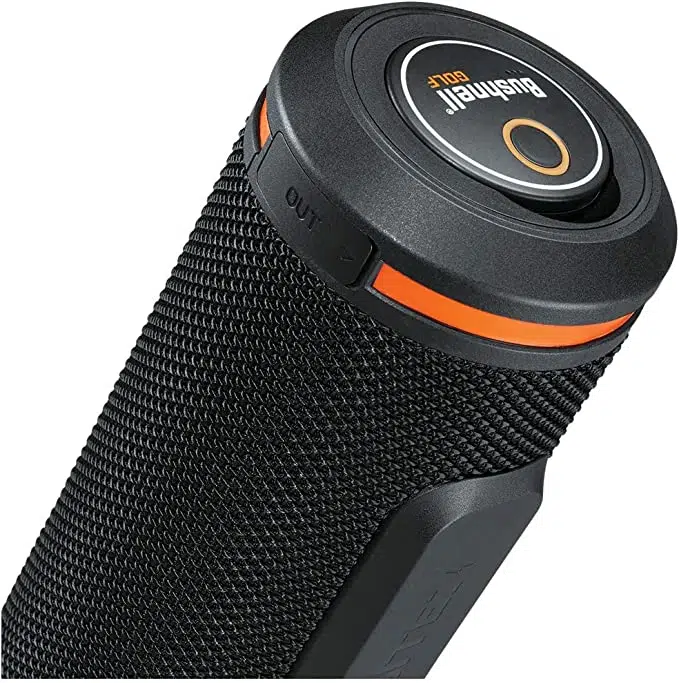 What GPS Functionality Does For You
Distances and Hazard Information
The Wingman GPS speaker utilizes the Bushnell Golf App to provide accurate distances to the front, center, and back of the green and hazard distances. The device also doubles as a GPS rangefinder, offering an audible readout of the distance to the green at the touch of a button.
While the Bushnell Wingman does not have full slope adjustment capabilities like some dedicated rangefinders, it provides accurate GPS distances considering elevation changes. This feature helps get a general idea of how elevation affects your shots.
Bluetooth Connectivity
Effortlessly connecting to your smartphone, the Wingman Bluetooth speaker offers seamless audio streaming and GPS functionality. The Bluetooth connection remains stable and dependable, assuring continuous music playback and access to GPS information throughout your round of golf.
Audio Quality and Controls
The Bushnell Wingman delivers impressive audio quality as a golf speaker. The speaker produces crisp and clear sound at various volume levels, ensuring an enjoyable listening experience on and off the golf course.
The user-friendly controls make it easy to manage audio playback and adjust the volume to suit your preferences.
Durability and Mounting Options
The Bushnell Wingman golf speaker is built to withstand outdoor use, featuring durable construction and an IPX6 waterproof rating, and is arguably one of the best golf cart speakers around.
It has a built-in magnet and an included clip, allowing for versatile mounting options on your golf cart, bag, or belt.
Smartphone Charging Capability and Price
The device features a USB port for charging your smartphone, making it a handy companion during long rounds. Priced at around $119.99, the Bushnell Wingman offers excellent value for its combination of audio and GPS features.
However, there are many other golf GPS accessories out there that you should check out.
In-Depth Review of Bushnell Wingman's Benefits

To comprehensively understand the Bushnell Wingman GPS golf speaker, we'll dive deeper into its features, explaining how they contribute to the device's overall performance and user experience.
Audio Quality and Volume
The Bushnell Wingman delivers high-quality audio, making it an excellent companion on the golf course. Its powerful speaker ensures that your music, podcasts, or GPS announcements remain crisp and clear even when played at high volumes.
The volume can be easily adjusted to suit your preferences, ensuring an enjoyable listening experience throughout your round.
GPS Performance and Accuracy
When it comes to GPS functionality, the Bushnell Wingman doesn't disappoint. The device consistently provides precise distance measurements and hazard information, allowing you to make informed decisions on the course.
Its audible GPS readouts are a handy feature that lets you focus on your game without constantly checking a screen for distances.
For more GPS options, check out the full review on the best golf GPS devices.
Ease of Use and Bluetooth Connectivity
Using the Bushnell Wingman is as easy as pie. The device has an intuitive interface, making navigating options and settings a breeze.
Its smooth Bluetooth connectivity enables you to pair it with your smartphone effortlessly, granting prompt access to your music library, podcasts, or golf app.
Durability and Waterproof Rating
Designed for the golf course, the Bushnell Wingman is built to withstand various weather conditions and potential hazards.
Its rugged construction and IPX6 waterproof rating ensure it can handle unexpected rain showers or splashes from water hazards without compromising its performance.
Alternatives—Bushnell Wingman Speaker Review
While the Bushnell Wingman is an excellent choice, considering some alternatives is always good. We've identified three potential options for Bushnell golf speakers that you might want to check out:
The Garmin Approach G80 isn't a golf speaker but does compete against the GPS golf handheld and portable launch monitor. It offers impressive GPS functionality and provides valuable golf analytics to improve your game. The catch? It comes at a higher price than the Bushnell Wingman, so you'll need to weigh the benefits against the cost.
For those seeking a dedicated golf speaker without GPS features, the Ampcaddy Version 3 might be the perfect fit. It offers top-notch audio and an amazing 20-hour battery life and is ideal for extended golf sessions. Compared to the Wingman, the lower price point of Ampcaddy Version 3 makes it an appealing budget-friendly alternative.
3. JBL Clip 4 – Best Budget Golf Speaker
The JBL Clip 4 is a compact and robust Bluetooth speaker that can be effortlessly fastened to your golf bag using its integrated carabiner. While it doesn't come with GPS features, it is a cost-effective option for golfers who prioritize top-notch audio quality. Its petite size and easy portability make it a flexible choice for various outdoor activities.
FAQs
Does Bushnell Wingman Adjust For Slope?
While the Bushnell Wingman may not have a built-in slope adjustment feature like some dedicated rangefinders, it does offer accurate GPS distances that account for elevation changes.
This functionality gives golfers a solid understanding of how elevation can impact their shots, even if it could be more precise than a specialized slope-adjusting rangefinder.
The Wingman helps you better grasp elevation-related factors without explicitly adjusting for slope
Can You Use The Bushnell Wingman Just As A Speaker?
Yes. The Bushnell Wingman is a flexible device that can switch from a golf-centric GPS speaker to a regular Bluetooth speaker. Simply connect it to your smartphone for audio streaming. You'll have a dependable audio solution for different occasions, whether on the golf course, at a backyard party, or on a relaxing day at the beach.
The Wingman is designed to adapt to your audio requirements on and off the course.
How Long Does The Bushnell Wingman Last?
Boasting a battery life of up to 10 hours on a single charge, the Bushnell Wingman typically lasts through a full round of golf or an entire day of practice, depending on usage. Furthermore, the device features a USB port that lets you charge your smartphone if required.
Just remember to recharge the Wingman speaker before heading to the course, so it can keep you entertained with your favorite tunes or podcasts during your golfing session.
Conclusion
Having extensively tested and analyzed the Bushnell GPS golf speaker, we can wholeheartedly recommend it to golfers seeking a high-end audio device with cutting-edge GPS capabilities. Its exceptional audio quality, precise GPS functionality, and rugged construction make it a valuable asset to your golf gear. If you're looking for a golf gift, this one makes the cut.
In conclusion, the Bushnell Wingman provides an outstanding blend of top-quality audio and advanced GPS features, elevating your golfing experience. Its durability, user-friendliness, and versatile mounting options make it a worthwhile investment for golfers who want the best of both worlds in a single device.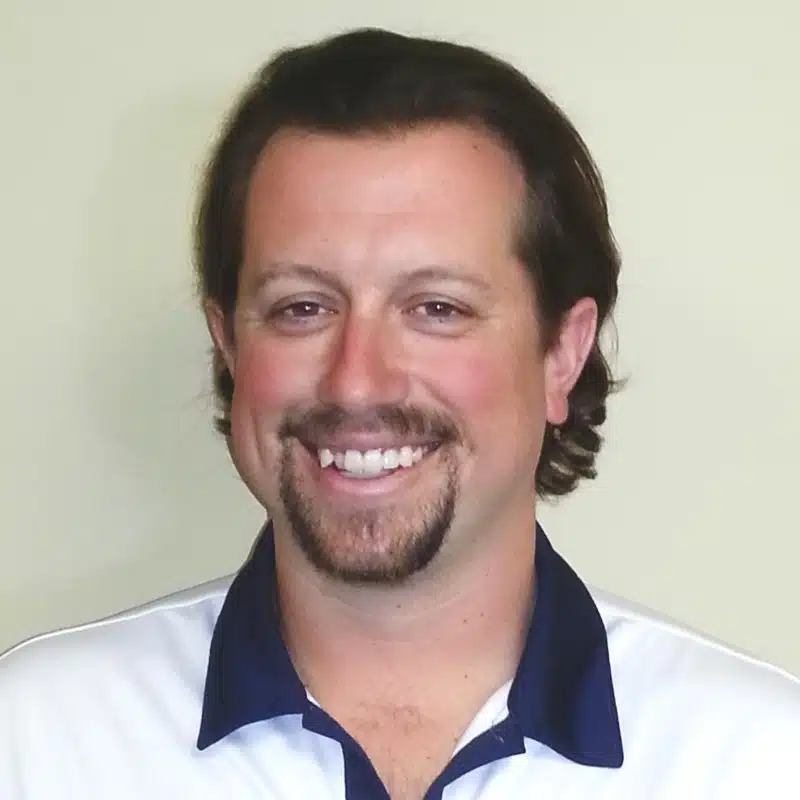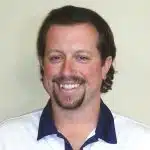 Clint became the Head Teaching Professional at one of Toronto's busiest golf academies and was featured on Canada's National Golf TV program, "Score Golf Canada," twice. He now tests and reviews golf equipment and gets to enjoy the game he loves whenever he wants while helping people lower their scores.