Keeping your swing feeling smooth, rhythmic and consistent requires hours of regular practice. Whether practicing at home by hitting into a net, tarp or if you have an indoor simulator, it is necessary to have a good quality hitting mat. This will give you close assimilation of the surfaces you will encounter on a golf course and are forgiving enough to prevent injury to your wrists. We look at the options for the best golf hitting mat.
Those who own a golf hitting mat and simulator must learn how to leverage their equipment. Educate yourself on our 6 steps to practicing golf at home.
At a glance: Best Golf Hitting Mat
The 3 Golf Hitting Mats 
Best Overall

Best Budget

Best For Practice

Country Club Elite Real Feel
Champkey Synthetic Turf Hitting Mat
Go Sports Pro Golf Practice Mat

Pros

You can press a standard wooden tee into the turf

Suitable for indoor and outdoor use

Replicates a tight fairway lie

Affordable

Portable

Absorbs shocks on mishits

4 different turf types in one package

Improve your club path

Identify the impact point of your clubhead on the mat

Cons

Expensive

Heavy to transport

The mat provides no space for you to stand on

Less durable than other hitting mats

Price Score

83.2

97.1

86.5

Durability 

96.6

80.3

93.7

Turf Quality

95.7

84.4

92.9

Rating

4.5 Stars

4 Stars

4.5 Stars
Reviews of the Best Golf Hitting Mats
Quick Overview: Best Golf Hitting Mat
The Real Feel Golf Mate is designed and manufactured by J.R. Mats Inc who is credited with being the first to develop a golf mat that takes a real tee after listening to professionals complain about typical golf mat problems. With the Real Feel, you can push a real golf tee in anywhere on the mat and to the desired height required.
The Real Feel Golf Mat is made of densely Tufted Turf nylon 2x denser than standard driving range mats. The mat has a surface consisting of a Long Filter System that absorbs the club head instead of resisting it, thus preventing injury to the wrists and elbows.
It is a golf mat that lets you swing down and through. Catch the surface behind the ball, and you will hit it just as you would on the golf course. The Real Feel System is designed to eliminate clubhead bounce and react as if you were taking a divot. This allows you to have a productive practice session instead of hitting balls on a hard surface that does not give a true indication of how you are striking the ball.
The 3'X4' hitting mat can be set up indoors or outdoors and is a heavy-duty sturdy hitting mat that will withstand regular use for a prolonged lifespan. The 3'x4' model is ideal for chipping, but if you want to practice hitting the driver, it is advisable to go for the 5'x4 model.
The Real Feel Golf Mat weighs 22lbs and can be folded up, thus making it portable and easy to store.
A review by Jerrod Funk Golf Academy, A David Leadbetter Certified Instructor, sums up the Real Feel Golf Mat." It's AWESOME!" 20 years in The Golf Business, and this mat is the best I have ever seen and hit off of.
Pros
You can press a standard wooden tee into the turf

Suitable for indoor and outdoor use

Replicates a tight fairway lie

Reduces clubhead bounce experienced on other golf hitting mats

Durable
Cons
Expensive

Heavy to transport
Pro Golf Hitting Mat has dimensions of 5'x3' and is constructed of Commercial Grade synthetic turf that is designed to feel like real grass. The base consists of a robust non-slip foam rubber padding that provides maximum stability on hard surfaces and is suitable for use indoors or outdoors.
The 5'x3' mat is designed for left and right-handed golfers of all abilities, from pros to beginners, and has 6 different teeing positions. Three tees are included for different teeing heights.
The GoSports Mat can be folded up and transported in the back of your vehicle and stored at home.
The GoSports Pro is covered by a full 1-year warranty and backed by California-based Customer Service, and is sold at a very competitive price for this full-hitting mat.
Pros
Fitted with non-slip foam for increased stability

It is set up for left, and right-handed golfers

The mat includes 3 different tees 

Portable

Includes a 1-year warranty
Cons
The turf is thin, causing wear and tear earlier than on other hitting mats
Rating: 4
The DURA PRO Commercial Golf Mat consists of three layers that are thermally bonded (not glued) to ensure many years of regular use and is resistant to all weather conditions. The mat is protected from UV sun rays for 8 years and is resistant to tears, fading, curling, and separation.
It can be used inside your home or outside in your backyard.The golf hitting mat is made from 100% Nylon 3D fibers that are 30% denser than the ordinary residential practice mats.
The 3D fiber system reacts like real grass allowing you to get a true impression of how you are striking the ball. It absorbs the impact of the clubhead, making it easy on the wrists and elbows for both the pros and beginners alike.
The hitting mat comes with pre-punched holes for the rubber tees that are included with a Golf Tray and is more than wide enough for a comfortable stance.
It has a stabilizing middle layer made from Commercial urethane bonded to the golf hitting plate and the base.
The Base Pad is made of a closed-cell, water-resistant heavy texturized rubber that is non-slip and non-staining. The combination of these three bonded layers sets the standard for Commercial Driving Range golf mats and is used at driving ranges and schools throughout the USA.
The Dura-Pro Golf Hitting Mat is a well-constructed, highly durable mat that will provide you with years of effective training sessions.
Pros
Highly durable

The turf is UV treated to slow the rate of color disfiguration.

The mat contains perforations for rubber tees

It contains a waterproof non-slip under pad for added stability

The mat includes a ball tray.
Cons
Expensive

The shock-absorbing quality of the mat makes it difficult to know when you have struck your ball fat.
Rating: 4
The Premium Pro Turf is our top pick for the best outdoor home golf mats this season due to its durability. This mid-range design carries ultraviolet (UV) protection and is tear-resistant. In addition, the dense nature of the turf reduces shock on fat strikes.
This durable mat is constructed with 5 millimeters (mm) of foam backing and ½ inch woven nylon turf to provide a realistic setup. The foam backing reduces the shock experienced when your clubhead catches the ground before your golf ball. 
Furthermore, the design team added UV protection to the turf to prolong the original color and bolster the mat's strength. As a result, it combats tears and curling to extend its lifespan. However, remember to move the hitting pad under the covers and out of the rain. Moisture build-up can cause the turf to lift off the foam backing over time.
Measuring 3 x 5 feet long, the Premium Pro Turf Backyard golf is large enough for you to stand on during your swing. This puts you on level ground with your golf ball and boosts your traction and stability.
Finally, the mat includes a complimentary rubber tee, and it's fitted with 2 tee holes to cater to left and right-handed golfers. 
Overall, the Premium Pro Turf Backyard hitting mat is built for those looking to set up their practice zone outdoors.
Pros
The mat is large enough for you to stand on

Contains UV protective materials and fabric

Tear-resistant

Highly durable

Absorbs shocks when your clubhead hits the turf before the ball
Cons
The edges come unstuck if the mat is exposed to increased quantities of moisture
Rating: 4
Golfers looking for an affordable turf hitting mat will appreciate this category. The Champkey Synthetic Turf tops the best budget golf mats for home list. This hitting mat is portable, durable, and, most importantly, affordable.
The downside to this mat is that it is tiny and offers sufficient space for your golf ball and tee. Fortunately, that makes it easy for your to transport. You can set it up in your garage, office, or backyard.
Champkey equipped this mat with a 16 mm true-turf surface intending to simulate a fairway or tee box. In reality, it is closer to a compact fairway lie, requiring clean contact for a solid shot. 
Underneath the 16mm layer of true turf sits tear-resistant padding and a durable rubber base. These components partner up to absorb the vibrations experienced when a clubhead strikes the turf before the golf ball. Plus, the rubber base ensures that the turf remains stable through impact, even on slippery surfaces.
In addition, the synthetic turf is built to accept plastic tees. This allows you to tee your ball to the desired height rather than remaining at the mercy of rubber tees.
Pros
Affordable

Portable

Absorbs shocks on mishits

The turf allows you to insert a plastic tee

It replicates the layout of a fairway or tee shot

Wear and tear-resistant
Cons
The mat provides no space for you to stand on

Less durable than other hitting mats
Rating: 3.5
The challenge with hitting mats is that the surface is thin and does not replicate the turf on a golf course. Therefore, your setup is impacted when playing from different lies on the golf course. The Rukket mat addresses this issue by offering three different types of turf to hit off, making it the most versatile of the best golf mats in 2022.
The 36 x 23.5-inch hitting mat contains a Tri-Turf layout that lets you practice from any lie. A 35 mm thick tee box turf sits alongside rough with the same thickness. The final strip of turf is 16mm and replicates the conditions for a tight fairway lie.
Employing this mat allows you to practice tirelessly and better understand how the grass's thickness and the grain's growth impact your shot.
Furthermore, this hitting mat includes a dozen practice balls and as many plastic tees. The only feature missing is the best golf practice net for your game. On the topic, we also possess a detailed guide on the top indoor golf nets.
Although the synthetic turf is durable and wears and tear-resistant, this mat is not as stable at impact. It tends to slip on high-impact shots. Besides its instability, it leaves your feet and golf ball at different heights. This causes instability and can hurt the power you generate on your downswing.
Pros
3 types of turf in one mat

35mm tee box turf

35mm synthetic rough turf

16mm synthetic fairway turf

The package includes a dozen golf balls and plastic tees
Cons
Unstable at impact

Feet and ball are on different levels

Moderately expensive
Rating: 3.5
So far, I have provided options that suit the average golfer. But what about the superior players among us. Golfers in this category require a durable and organized setup that enables superior golfers to maximize their practice time and minimize distractions. The Champkey Pro Golf Hitting mat consists of premium turf, thick rubber padding, alignment sticks, and a ball tray. This complete package equips low handicappers and professionals with all they need to optimize their practice routine.
Aside from the smooth, realistic turf surface, this mat is supported by a wear-resistant material and an 8mm rubber foam padding. The wear-resistant material prevents your turf from tearing easily and extends the product's longevity. 
In addition, the rubber foam is durable and non-slip. Plus, it absorbs the impact of your clubhead when striking the mat for a softer feel. 
Champkey decided to throw in 2 alignment sticks and a golf tray. The alignment sticks enable you to work on your swing mechanics, aim, and ball position, while the tray keeps the dimples in order. Lastly, they added 4 rubber tees for good measure.
Pros
Premium quality turf

The package includes a ball tray

2 alignment sticks are included in the set

The turf is accompanied by 4 rubber tees

8mm non-slip rubber foam padding
Cons
Moderately expensive

It feels like you are hitting every shot from a tight fairway spot
Rating: 4
If your previous hitting mats slipped around at impact, you need a product with optimal non-slip foam padding. The Relilac Golf Hitting mat claims victory in the race for the best golf mats for stability. Relilac knitted this hitting mat out with commercial-grade synthetic turf that resists wear and tears to last longer. The turf is supported by premium quality padding to further boost durability and resistance to tearing.
Underneath the quality padding sits 15mm of non-slip foam padding to enhance stability through your golf shot. This means you can set it up outdoors or indoors and trust it to remain in place through your shots.
The 5′ x 4′ mat construction offers sufficient real estate for you to stand on it. Therefore, your feet are aligned with your golf ball for more consistent practice results.
Besides the golf mat features, this package provides 3-rubber golf tees for long game shots. However, the quality of the synthetic turf allows you to insert a wood tee. As a result, you can practice as if you are teeing off on a golf course and ditch the rubber tees.
Pros
Maximum stability at impact

Non-slip padding

It is large enough for you to stand on during your swing

Equipped with commercial grade synthetic turf

Wear and tear-resistant
Cons
Rating: 4
If you are looking for a hitting mat to chip off, you needn't blow hundreds of dollars on a heavy-duty structure. Instead, a small, durable, and portable option are all you need for lower impact strikes. Whether inside or outdoors, throw the mat down and get training.The Callaway Super-Sized FT Launch Zone is a 1' x 2' hitting mat constructed with ultra-durable materials. A true-turf feel is presented on the surface, replicating a tight fairway lie, making it easy to chip off.
Underneath the true-turf construction is a wear and tear-resistant material and a heavy rubber padding. 
The padding is slip-proof, preventing the mat from moving around during your swing. Plus, it prevents vibrations from shocking your hands when your clubhead strikes the turf before your golf ball.
Finally, Callaway added a universal tee holder to this mat. This means that you can insert a plastic or wood tee into this gadget and enjoy the setup of a standard drive. However, I suggest keeping this mat for short game practice instead.
Pros
Moderately affordable

Portable

Wear and tear-resistant

Contains a universal tee holder

Ideal for short game practice
Cons
It is a tiny hitting mat

Your feet are not level with the golf ball
Rating: 3
The purpose of hitting mats is to give you an alternate surface to strike your golf ball off. However, Go Sports have taken their mat to the next level and offered golfers a complete training aid. This is why their Pro Golf Practice Mat is our pick for the best golf practice mat in 2022.The Go Sports Pro Golf Practice mat comes with four interchangeable turf surfaces. It is built to improve your swing mechanics, club path, and impact point.
One surface is kitted with a Hex Track system and is built to help you square your clubface through impact. This encourages straighter flight and improved accuracy.
The second turf enables you to determine your point of contact. Your clubhead leaves a mark on the turf, highlighting where you struck the mat. You can then see if the low point of your swing is too early or late. In addition, this helps you observe when you have sliced or hooked your shot.
Furthermore, they included a hitting mat that resembles a rough and tight fairway lie. You can easily switch out your preferred turf and get training.
Pros
4 different turf types in one package

Improve your club path

Identify the impact point of your clubhead on the mat

Helps you practice on different lies from the comfort of your home

The mat is big enough for you to stand on.
Cons
Rating: 4
What to Look for in a Golf Hitting Mat?
There are many factors to consider when you purchase a hitting mat to ensure you get the maximum benefit from your home golf setup.
Stability
There are two factors to consider concerning stability. How stable are your feet while swinging the club?
Depending on the softness and thickness of the mat, your feet can move as much as two inches which can be significant in determining the direction and quality of your swing.
The second factor is the stability of the mat itself. The mat can move depending on the strength and speed of your swing. A rubber base provides a solid but soft base, whether outdoors or indoors. The larger the size of the mat, the more stable it will be.
Using a two-piece mat where you stand on one mat and hit off the other can cause an exaggerated degree of movement.
The perfect situation is to have the mat installed or situated permanently. A stable mat will remain on the floor and keep your feet from moving excessively.
Durability
A  quality hitting mat can be fairly expensive, and thus durability is an important factor to consider. You will want a hitting mat to last you for thousands of shots. If made of poor quality materials, the mat will develop an indentation on the mat, making hitting off the mat more difficult.
If you are hoping to keep the mat for several years, paying attention to the quality of construction and materials used is necessary.
Materials
There are three types of materials that can be used: polyethylene, polypropylene, and nylon. These three materials are generally more expensive, have higher elasticity, have stronger tensile durability, and will last much longer.
Most mats are made of a highly durable nylon surface and a rubber base about half an inch thick, capable of withstanding the repeated battering that a golf swing will inflict on the mat's surface.
Size
An important factor to consider when purchasing a golf hitting mat. You will first have to decide where you want to place the mat and measure the area, length, and width of the mat that will fit this area.
There are many different sizes available. The larger the mat, the more playing area you will have. A smaller mat, as with many portable mats, will not allow enough space to stand on comfortably; thus, a separate mat would be needed. This is not ideal as keeping your body, and the ball on the same level is preferable.
Portability
If the mat has to be stored after being used, the area needed for storage and the mat's weight are important. Average mats will weigh approximately 2 lbs per square foot, so larger mats will be heavier to move around.
Heavier mats will need to be flat and have more surface area to transport. Thinner mats are easier to roll up and carry in the back or trunk of your vehicle. It must be noted that mats are designed to lay flat, so even with lighter mats, it is advisable to store them lying in the flat position when storing if possible.
Surface Design
Most hitting mats are designed to simulate a natural feeling to the grass you will encounter on the fairway of a golf course and are more specifically made for practicing the driving of your golf ball. Being able to take a real tee is thus obviously a huge bonus.
Getting a true representation of how well your contact will be on actual grass is very important if you are a golfer using the hitting mat to practice more effectively, thereby improving your game.
Attention is also given to ensure that the surface has enough "give" to prevent "joint pain" or damage to elbows, wrists, and knees from repeatedly driving the golf club over harder surfaces because there is no "give" like real grass.
There are hitting mats with strips on their surface designed to give the feeling of hitting a ball from the rough or other varying types of surfaces to practice your chipping shots.
In many cases, these strips can be replaced if worn out.
Price
Golf hitting mats are available in many price ranges varying from 10 to over a thousand dollars for a mat. It is generally considered that the very cheap products are made more for entertainment than being designed to assist you in improving your game.
However, golf hitting mats can be purchased at a more competitive and realistic price for the average golfer that is made from good quality materials and gives a realistic hitting surface.
The size of the hitting mat also determines the price you will pay for a mat. The larger the mat, the higher the cost. If you want a large practice area in your house or outdoors, you must expect to pay considerably more than a portable, durable, and easy-to-store mat.
Warranty
Warranties can differ considerably, ranging from one to three years. Some manufacturers offer a Warranty based on, for example, 300,000 hits. The average warranty is one year.
FAQs
Do Golf Mats Hurt Your Game?
Yes, golf mats can hurt your game because they provide an unrealistic setup for you to play off. Hitting off astroturf is like playing from a perfect fairway lie on every shot. 
Even when the low point of your swing is inches behind the ball, you can still get your clubface onto the ball. However, on a golf course, your clubface would get grass and dirt in the grooves. That reduces your coefficient of restitution (C.O.R), ball speed, and launch.
The point is that if you do not strike the ball cleaner on a golf course, you will lose significant distance and accuracy.
Conversely, hitting mats offer added forgiveness.
Do Golf Swing Mats Work?
Yes, golf swing mats work. They offer a way for golfers to turn a concrete space into a practice area without damaging golf clubs or property. Although hitting mats typically present the equivalent of a tight fairway lie, they enable us to get golf balls indoors and out.
What Golf Mat Do Pros Use?
Jordan Spieth, Tiger Woods, Jon Rahm, and Jason Day use the Full Swing Pro Series Golf Simulator. This package includes an industrial-grade hitting mat, replicating the fairway pasture's feel.
Is It Easier To Hit Off Mats Or Grass?
Mats are easier to hit off because they replicate a perfect fairway lie.
Even when you top the ball, you still get some clubface on it and send it airborne. However, when you mishit on the links, your clubface collects dirt and grass, leading to lackluster contact. As a result, you lose distance and accuracy.
Why Can't I Hit Off Golf Mats?
It is strange to struggle from a golf mat, given that it provides a near-perfect lie. However, some players struggle for consistency on the range because they do not strike the ball cleanly. 
On a golf course, your clubhead digs into the turf when you hit behind the ball, causing you to top it. Off a golf mat, the sole of your golf club produces added bounce, which can lead the clubface to close, open, or bounce up. The results are unpredictable. 
The best way to overcome this is to focus on striking your golf ball before the ground on shots off the deck.
What Size Should My Hitting Mat Be?
I suggest securing a 5 x 4-foot hitting mat if your budget allows it. A mat this size enables you to stand on it, bringing your feet level with the golf ball. This is essential for consistency when hitting off a golf mat.
Can You Put A Golf Mat On Grass?
Yes, you can put a golf mat on the grass. It needs to contain non-slip and waterproof padding underneath to boost stability.  
How Thick Should A Golf Mat Be?
The best golf mats carry a thickness of  ¾". Thicker golf mats tend to absorb shocks better and offer superior durability. These mats provide added wear and tear resistance to increase their lifespan.
In Conclusion
There are many sizes and types of hitting mats in the market that you can choose from. The important factors to consider when looking for a mat that will suit your needs have been discussed in this article, and 5 of the best golf hitting mats covering various price ranges have been reviewed.
Champkey Synthetic Turf Hitting Mat claimed the prize for the top budget golf hitting mat, and the Go Sports Pro Golf Practice Mat is your best bet for training and drills.
However, only one product could take the top prize. The Country Club Elite Real Feel eventually won the race of the best golf hitting mats in 2022. This was because of its quality, durability, safety, and realistic surface. 
If the thought of hitting golf balls anytime, anywhere has you interested, keep reading. You need to familiarize yourself with the cost of a golf simulator.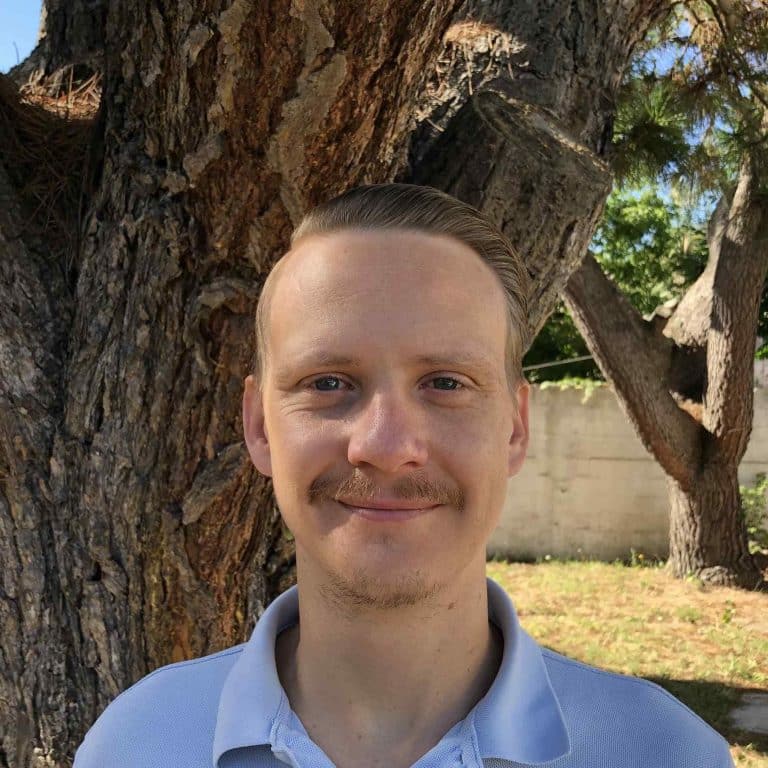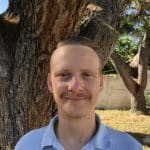 Matt is a seasoned golf equipment writer and sports fanatic. He holds a Postgraduate in Sports Marketing and has played golf for over 28 years.