In this piece, we will look at the best places to sell your used golf clubs. We will review places where you can sell, buy, or trade clubs the most efficiently.
Many golfers buy new clubs regularly and end up with 4 or 5 sets of clubs that they are unlikely to use again. You may find that many of these sets are hardly used and by purchasing these used clubs, you can get into the game or improve your golf at a budget price.
In addition to the places mentioned in this piece, you can look at your local golf course or retailer as they often have a section dedicated to used golf clubs. Remember that you are likely to pay more at the golf club or retailer as they have to add a handling fee to the price that the seller wants.
Selling your golf clubs online is far more cost-effective than selling them to a local retailer or golf club. You have to understand that golf clubs are not an investment and the second-hand market does not offer prices that are comparable to a new set of clubs. Manufacturers release new clubs every year and that means that the clubs you bought one year ago are now outdated.
The condition of the club will affect the price that you get for the clubs irrespective of whether you trade it online or sell it to a retailer. That is also the reason why many online resellers do not quote a price for trading in clubs but rather a range of what they are willing to pay depending on the final condition.
Sell Your Clubs
Many companies trade in the second-hand market for golf clubs on the internet and we will focus on a few that have been around for a while and continue to deliver excellent service.
Golf equipment manufacturers have their used stores specializing in their brands but will often be more expensive than what you can find at other online stores.
Before trading your clubs online there are some things that you need to consider to prevent you from being ripped off.
Pitfalls to Consider When Selling Clubs Online
The process of selling golf equipment online is fraught with pitfalls and there are always people or companies that will try to scam people. Selling used clubs online requires you to be extra careful and do your research before finalizing the transaction.
Do Some Research
When evaluating a website that trades in used golf clubs it would be to your benefit to research the history of the website and the owners of the site. Many reviews on the internet will highlight any issues that people have experienced with any of these sites.
Receiving Payment
Ensure that the payment is made through the proper channels and cannot be reversed leaving you without the clubs and the money. This practice is rife.
You do not Have to Sell a Full Set
The online stores will allow you to sell individual clubs and you do not have to sell a full set. If you have clubs from various manufacturers that make up a set, you still do not have to sell it as a set but rather individually.
In this way, you can sell the club or clubs that you have upgraded and do not want to store at home.
Check Shipping Costs
Look at the shipping costs even if you are selling your clubs and make sure that the conditions for payment of shipping costs are set out on the website. It would be a big mistake if you sell your clubs only to find out that you have to pay the shipping costs.
Places to Buy Golf Clubs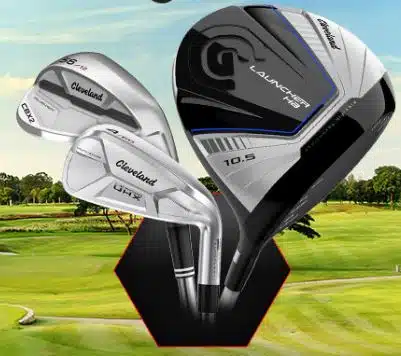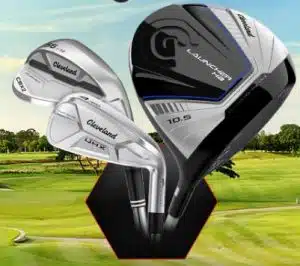 Golf equipment release cycles became shorter in the late 1990s and left golfers with an abundance of clubs that they wanted to get rid of. This led to the creation of a secondary market for the trade of used golf clubs.
GlobalGolf was founded in 2001 by Ed Byman with a pioneering model to build up a market for these used golf clubs. The company was built over the years where it enables you to trade your clubs in for points that count to your next purchase.
Their relationship with the manufacturers allows them to provide you with top prices for your clubs.
Initially, the company traded on eBay and in 2006 released its proprietary website where you can trade-in equipment from all major manufacturers. Currently, there are approximately 90,000 square feet of storage with more than 50,000 pieces of equipment in their Head Office in Raleigh, North Carolina. They also have retail operations in Greensboro, North Carolina, Salt Lake City, Utah, and the first international location in Mississauga, Ontario, Canada
There have been some negative reports on the internet, but it does not mean that they are not delivering a good service. There are sure to be some disgruntled clients when you move the number of clubs that they do.
Many people find the user experience on their website leaves a lot to be desired. They also appear to sell new condition but older model equipment that they source from various manufacturers.
GlobalGolf.com allows its patrons to test equipment for 14 days before you buy on their Try Before You Buy program. This can be done wherever or whenever you want.
You start by selecting from their collection of current or older iron sets for $50 per set.
You will then have a 14 day trial from the date of delivery. Delivery is at a flat rate that is highly affordable.
Lastly, you have to decide whether the clubs are the right ones for you. If you want to keep the clubs, you will only have to pay the difference into your account. If not, you have to return the set making use of the prepaid label included in the box.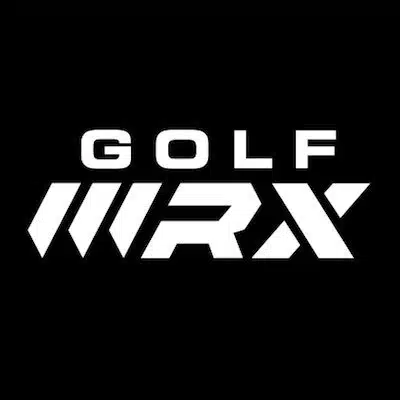 GolfWRX was founded in 2005 to provide a complete golfers forum and build a community of golfers. This includes informative articles on golfing equipment and where golfers can interact on many aspects of golf.
Since GolfWRX is arguably the largest golfing forum online and the website has millions of visitors every month. It provides an opportunity to trade in golf equipment by selling it directly to other golfers in the community.
You are not on your own during the process of selling your used golf clubs. GolfWRX has a complete set of processes to guide you through the transaction. This includes original photographic and video content, peer-to-peer advice, and technical information.
Fees can vary depending on the membership level that you have attained on GolfWRX and the number of transactions that you have executed on the forum.
The process of listing your clubs could be a little easier but the number of visitors to the website makes it worth it as you are likely to come across someone that will be interested in your equipment.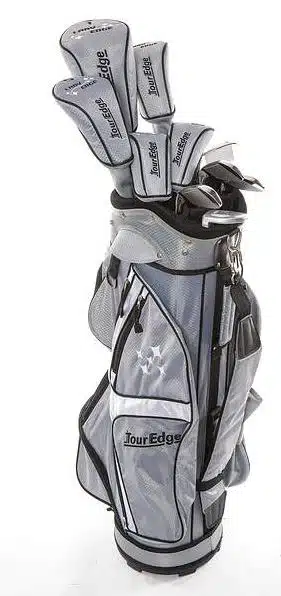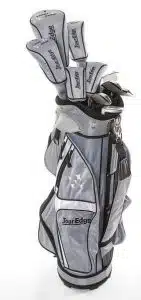 2nd Swing started in 2006 when a group of golfers started trading golf clubs and during Masters week of 2007 2nd Swing Golf opened its doors for business in Minnesota.
The company was originally based in Minneapolis with two stores in the Twin Cities area and has grown, opening stores in Scottsdale, Arizona in 2015, Wilmington, Delaware in 2017, Columbia, Maryland in 2019.
The website is well designed and easy to navigate but carries less stock than the top sites like GolfWRX and GlobalGolf.com. There are approximately 50,000 clubs for sale on the site and they offer a 30-day guarantee.
You cannot sell your clubs to other golfers on their website, but you can trade them in. Currently, 2nd Swing provides the best prices for trade-ins on their website.
You are provided with a range of prices for trading in your clubs or what they may offer in cash. These prices are provided on the website before shipping your clubs.
You ship your clubs to their head office and from there they quote the 2 confirmed prices, one for trade-in on another purchase and the second is the cash price that they will pay for your clubs.
Although 2nd Swing offers some of the highest prices on their website, there have been a few complaints that the confirmed prices are lower than the quoted prices. However, this could be ascribed to the condition of the clubs. If you do not accept the confirmed price, you can have the clubs shipped back to you at your cost.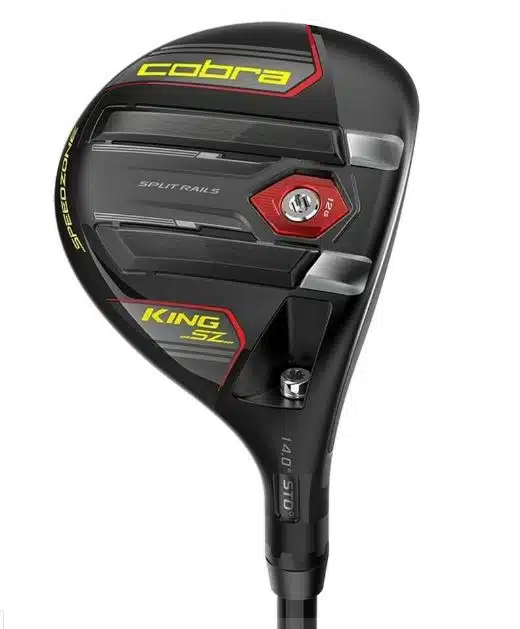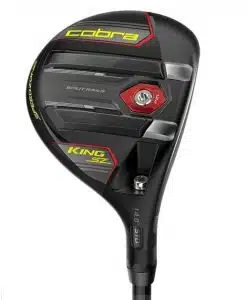 eBay is a hotbed for selling used golf clubs and some of the companies reviewed in this piece started on eBay before building their proprietary marketplace. Being a popular international trading platform eBay is sure to have several million visitors to their website monthly looking for a variety of products.
At any time, you are likely to find well more than 500,000 golf clubs for sale on eBay providing stiff competition if you want to sell your clubs. This is offset by the vast number of visitors to the site.
A negative aspect of selling on eBay is the high fees that you will be charged and the shipping costs that are dictated by eBay.
Most people are familiar with this platform and they have been around for many years. While many people use Craigslist to sell unwanted used items it is not the most popular place to sell used golf equipment. They have a limited range and the clubs available are often older or cheap brands. Given the popularity of the site, it might be an option if you are looking to get rid of a few clubs quickly and are not expecting a great return for them.
The marketplace feature on Facebook is powerful. It is a fast and efficient way to sell used clubs or other golf equipment. Exercise due caution as there is not great control but you can move goods quickly and often get a decent price for your equipment. The sheer number of people using the platform makes it highly effective.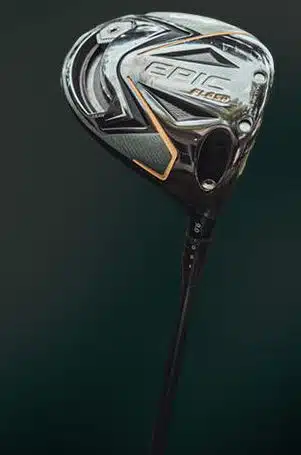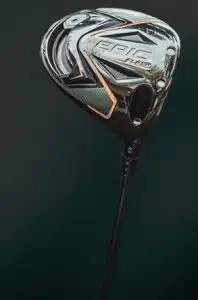 Sidelineswap was founded in 2012 by a group of former college athletes and coaches to trade sporting equipment at affordable prices. It was not specifically aimed at the golf equipment market.
Listing your equipment on the website is straightforward and can be completed within a couple of minutes from the iOS app or your computer. There is no charge for listing the equipment, but you will have to pay a commission of 12% on completion of the sale. Of the commission, 3% is paid to the credit card company that processes the transaction. There is an upper limit of $50 + the 3% charged by the credit card processing company.
The buyer pays for the equipment immediately and once the delivery is completed and the buyer has signed off on the purchase or after 72 hours of delivery, Sidelineswap will release the funds into your bank account
Every sale is rated by the buyer and you can build your reputation by concluding more satisfactory deals.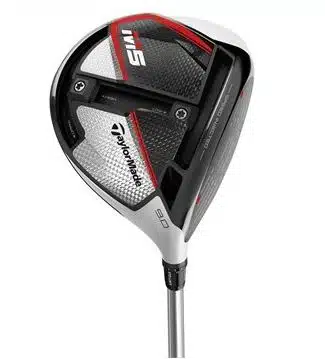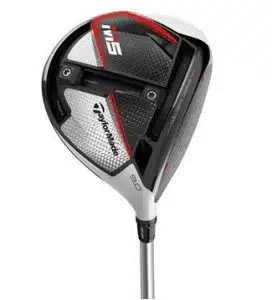 This site has an impressive selection of well-priced used golf equipment and is an option to consider if you are replacing or upgrading your clubs. The site is user-friendly and quite popular.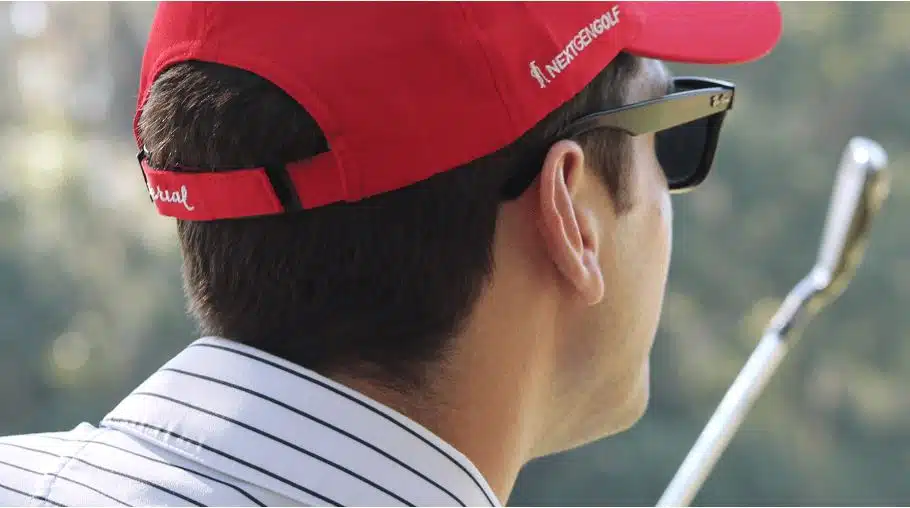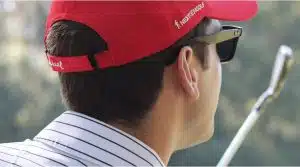 This is a blog community that has been around since 2010. It started as a means to provide affordable golf membership options, particularly for students. They have a ton of resources and link out to many great places to sell or buy used golf clubs.
We have covered most of the options they mention but they also advise you to consider checking out Dicks Sporting Goods as well as the public golf courses in your area. Just two additional options to keep in mind when you wish to sell used golf clubs.
Final Thoughts
Selling your golf clubs can be quite easy when using the right platform and making your clubs available to the highest number of potential clients. It is advisable to investigate the market and the websites before deciding on the outlet that you will use.
Although we have highlighted potential online platforms that have built up a reputation for making it possible to sell your clubs for either cash or loyalty points that can be used on the site, there are other avenues that you can pursue.
Brick and mortar businesses such as your local retailer or golf club may not generate the profit that you can realize online, but the transaction can often be concluded much faster.
Of all the platforms that we reviewed in this piece, GlobalGolf.com is rated the highest for the amount of equipment that they have available and the ease of navigating their website.
All the best with your selling experience.
Nick Lomas is the founder of GolfSpan, an avid golfer, not quite a pro but has over 15-years of experience playing and coaching golfers from all over the world. His mission is to bring the golfing community a better experience then it comes to choosing the right golf gear, and finding the right set up for your game.