Patrick Cantlay is one of the best golfers in the world at the moment, which means more and more golfing fans want to know about what makes him tick on and off the course.
So, who is Patrick Cantlay's wife? Patrick Cantlay doesn't have a wife, but he does have a girlfriend he's engaged to, Nikki Guidish. Nikki currently works as a pharmacist in charge after studying at the USF College of Pharmacy to become a doctor of pharmacy. She was first seen with Patrick in 2021, and the pair became engaged in September 2022.
Though this is just the basics, there is much more to know about the pair. In this post, you will learn about who Nikki is, her early life, career, and involvement in Patrick's career.
Patrick Cantlay's Wife? Nikki Guidish's Overview
Here is a list of facts about Patrick Cantlay's girlfriend, not wife (yet) in 2023:
She was born in November 1991
Her dad was an amateur golfer
She played a lot of volleyball growing up
She is a doctor of pharmacy
She was a model and competed in bodybuilding
She was first seen with Patrick in 2021
Patrick proposed to her on September 3rd, 2022
The pair don't have kids
They have a dog together called Mav
Nikki Guidish: Early Life & Education
View this post on Instagram
Nikki Guidish was born in Florida on November 12th, 1991. That makes Patrick Cantlay's wife-to-be aged 31, the same age as Patrick.
Her father, Jerry Guidish, had a passion for golf, just like Patrick, he competed at an amateur level.
Nikki went to Gulf Coast High School in Naples. Following this, in 2010, she went to the University of South Florida and the University of Central Florida to study pre-clinical health science.
Four years later, Nikki headed to the USF College of Pharmacy to become a doctor of pharmacy. She gained it in 2018, according to her LinkedIn profile.
While studying, Nikki was also a model and bodybuilder, even featuring in the 2015 NPC Tim Gardner Tampa Extravaganza.
Nikki Guidish Patrick Cantlay's Wife-To-Be: Career
Nikki's dedication to her studies now means she is now a pharmacist in charge at Palm Beach Pharmaceuticals and has been since July 2020.
Before that, she worked as a pharmacist at Publix Pharmacy in West Palm Beach.
She was also an intern at St Mary's Medical Center and Northside Hospital during her studies.
How Did Patrick Cantlay Meet His Wife-To-Be?
View this post on Instagram
It is unknown how the pair met, but they were first pictured together at the Memorial Tournament in 2021 following Patrick's playoff win.
The couple took their relationship a step further in September 2022 when Patrick proposed to Nikki in Napa, California. At the time, the pair were on holiday with Xander Schauffele and his wife, Maya.
Currently, we are unaware of when they are set to get married. So, if you wanted to know, is Patrick Cantlay married? The answer is not yet, but soon!
Nikki's Involvement in Patrick's Career
View this post on Instagram

Since his 2021 Memorial Tournament title, Nikki has often supported Patrick. She was also there during the BMW Championship victory and the Zurich Classic of New Orleans title.
On Instagram, Nikki posted a picture of herself, and Patrick with the 2022 Presidents Cup won by the U.S.
These titles helped make John a very rich man last year.
Nikki Guidish: Public Appearances and Online Presence
View this post on Instagram
As we mentioned, Nikki is often pictured with Patrick during tournaments. It seems she is far happier being in the public eye than most other golfers' wives. This stands to reason giving her modeling and bodybuilding experience.
Where the wives of most golfers have their Instagram accounts set to private, Nikki Guidish's Instagram is public, giving us a peak into Patrick Cantlay's personal life. Followers can see pictures of Patrick Cantlay with wife-to-be Guidish, get-togethers with their friends, and even snaps of their dog Mav too.
She boasts more than 22,000 followers.
Patrick does post pictures of his wife on Instagram but the majority of his content is golf based.
Final Thoughts
Now you know all about Patrick Cantlay's wife-to-be, Nikki. She has an admirable career and still makes time to support Patrick on the course.
As we say, we are unsure when they will get married but we hope they have a great time celebrating.
Enjoy reading this post? Click here to learn more about fellow golfer Jordan Spieth's wife.
FAQ
Is Cantlay the Golfer Married?
Golfer Patrick Cantlay is not yet married. However, he did pop the question to now-fiancée Nikki Guidish in September 2022. Patrick proposed to her in Napa, California, during a holiday, but they are yet to tie the knot and it is unknown when they will.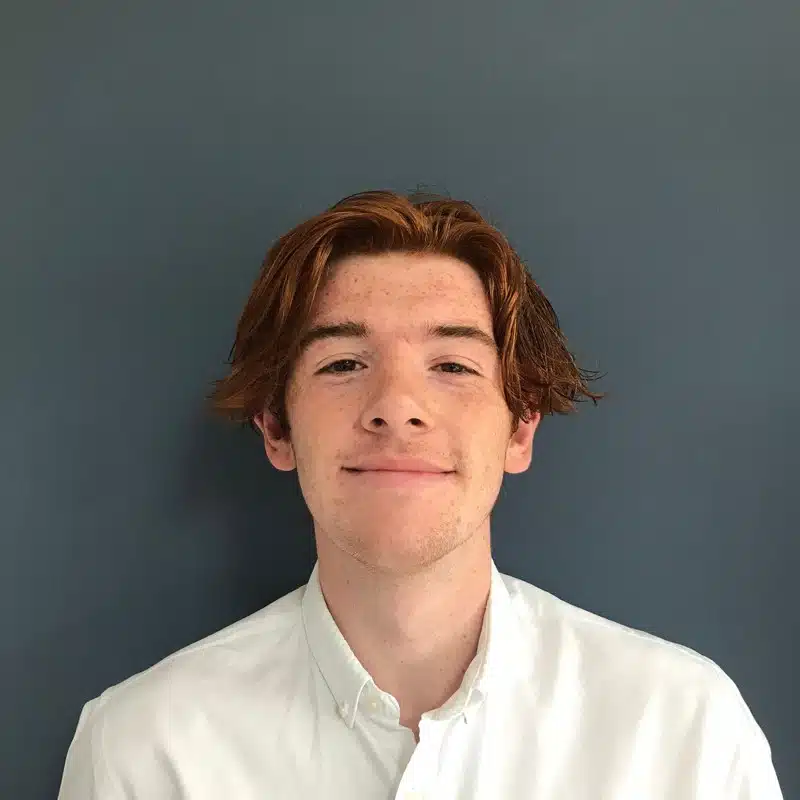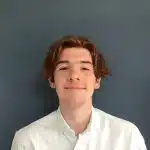 Jack was inspired by his Grandad Ron's golfing and grew up playing this great game. Now, he enjoys both playing and writing about it. He is also a big sports fan too. Jack is always looking for ways to find the edge on the course to share with readers.