Not every golfer can afford to spend thousands of dollars on the latest technology in their golf clubs, but you probably still want a great set. That's where the clone golf clubs come in, so what is a clone golf club?
Clone golf club companies make similar-looking and performing clubs as the top brands but at a much lower price. They are legal and are different than knock-off brands.
Knock-off golf clubs are sold under the pretense that the original equipment manufacturer makes them. These are illegal. 
But can you get a quality set, and which are the best clone golf clubs? We will fully review the top clone golf clubs and show you how to go about purchasing a set after the reviews.  
Quick Overview: Our Top Picks for Best Clone Golf Clubs
What Are The Benefits of Clone Golf Clubs?
Cloned golf clubs are ideal for getting you started until you are satisfied that you want to play golf regularly. They could even help you be a mid-handicap golfer. After that, you will need a premium set to take you to another level.
Manufacturers of cloned golf clubs can afford low-price golf clubs as they do not invest as heavily in research, design, construction materials, and marketing as premium brands do.
As the interest in golf increases annually, so does the number of clones that appear on the shelves and the quality of the cloned golf clubs. This is good for you because you have plenty of options when purchasing.
The Best Clone Golf Clubs for 2022
Pros
Affordable

The set includes a gap, sand, and lob wedge

Soft feel

Relatively crisp acoustics

Removes distance gaps from your short game
Cons
Rating: 4.8
Off the bat, these Lazrus Forged Golf Wedges look like Callaway clubs. However, at the price of one Callaway wedge, you get a whole set of 3. That is why it is ideal for mid and high-handicappers on a budget.
Lazarus Forged wedges feature micro-milled faces to maximize friction at impact, and impart ample spin on the ball. Therefore, they work to enhance your spin and control around the greens.
In addition, the milled clubfaces produce a soft feel and crisp acoustics at impact. This is done to improve your overall short game experience. These wedges are available in 52, 56, and 50-degrees of loft.
That means you are equipped with a gap, sand, and lob wedge to eradicate any yardage gaps in your short game. Plus, it prepares you for any short game shot.
Furthermore, each wedge is fitted with a different bounce. The gap possesses 8, the sand, 12, and the lob 10. These grinds help the average player optimize their performance from the rough, fairway, or sand.
Pros
Regular flex alloy stepped steel shafts provides consistency throughout the bag
Custom Lazrus grips
Set consists of a 4-iron up to a 9-iron
Deep grooved heads for enhanced control
High launching
Lots of set makeup choices
Excellent ball speeds
Can buy a single club or a full set
Risk-free returns – No-risk purchase
Cons
Clubheads feel heavier than regular irons
No woods included
A little more vibration at impact than the name brands
Rating: 4.7
In addition to their wedges, Lazrus offers full sets of hybrids and irons. They claim to be manufactured in the same place as the best clubs in the world. Since they appear similar to Callaway clubs, you can only wonder who Lazrus is referring to.
The irons are available in a set comprising a 4-iron through 9-iron with deep grooves for increased spin and control. You can also buy irons individually if you only need to replace 1 or 2.
Loft ranges from
1 iron – 13 degree

2 iron – 16 degree

3 iron – 19 degree

4 iron – 22 degree

5 iron – 25 degree

6 iron – 28 degree

7 iron – 31 degree

8 iron – 35 degree

9 Iron – 39 degree

PW – 45 degree
Read more:
If you want to check out the
best golf irons
, we wrote a full review. 
Lazrus Hybrid Set
Rating: 4.7
Hybrids are available individually or as a set, including 2-iron, 3-iron, 4-iron, 5-iron, 6-iron, 7-iron, 8-iron, 9-iron, and a pitching wedge.
All clubs come standard with a stepped steel shaft in regular flex, ideal for most golfers.
Not only does Lazrus makes clubs, but they also provide their custom-branded grips.
Lazrus is confident in their product, and it shows in the risk-free returns policy with no questions asked, at no extra cost to you.
Pros
Complete 8-piece set

Hybrid models

Graphite shafts

Balanced clubhead weight adding forgiveness and large sweet spot

Oversized iron heads

Complete set

Affordable

Clones with heritage

Robust design

Affordable and reliable
Cons
May lack the quality of branded clubs

Set does not include a putter
Rating: 4.2
Pinemeadow has been producing affordable clubs for beginners since 1985 and now offers a full range of irons, woods, and wedges. The brands under the Pinemeadow umbrella include PGX, not to be confused with PXG (Parsons Xtreme Golf), Excel Monterossa, DoubleWall, and others.
The Excel EGI hybrid set comes with graphite shafts, while the weight is perfectly distributed across the clubface for a larger sweet spot for enhanced forgiveness.
Included in the full 8-piece set are a 460cc driver, 3-wood, hybrid, and 5-PW irons. Headcovers to protect the clubs are included in the full set purchase with no added cost.
Pros
Highly accurate

Increased feel and acoustics

Encourage straight shots

Prompts a high launch

Forgiving
Cons
Rating: 3.7
The Mazel Irons appears similar to Cobra irons. These clubs are ideal for the golfers focused on accuracy, especially the driving irons which are great off the tee. They deliver straight shots to keep you on the fairway. However, you sacrifice distance in the process.
These irons possess a CNC-milled face to boost spin off their grooves. This is designed to help you achieve a high launch and maximum forgiveness. Adding to its high launching nature is a low and back CG, thanks to the added weight in the back of the golf club.
Furthermore, the clubface features a hollow back design. It was added to improve your feel and acoustics at impact.
You can pick up a full set or acquire them separately. 
These irons are built for accuracy and not distance. So, if you find are looking for great budget oriented irons, these are worth considering.
Pros
Prevents slices

Promotes straighter shots

Maintains ball speed

Suits moderate and slow swing speeds

Easy to launch
Cons
The excessive offset is unattractive

The draw sidespin it creates can cause you to slice your shot.
Rating: 4.3
Orlimar draws similarities with the Callaway Epic Max. It is built to optimize the accuracy of high handicappers off the tee. As its name suggests, this driver restricts sidespin to prevent you from slicing your shot. Therefore, it prompts straight ball flight for greater accuracy. That is why it tops the best clone drivers chart in 2022.
Furthermore, the driver contains a 460 cc head with an expanded sweet spot. The design helps you maintain ball speed on off-center strikes, delivering consistent distance.
Orlimar has crafted the Slice Killer with two shaft and loft options. Golfers with moderate swing speed should fit a regular flex shaft and the 10.5-degree loft setup. Conversely, slower swing speeds should stick to a senior flex shaft and 12.5-degrees of loft.
Overall, the Slice Killer limits the risk of a slice, which is good news if this is your issue. However, players who hit straight shots or draws should avoid this driver. The increased draw side-spin can cause you to hook your ball.
Pros
Forgiving

Encourages Straight shots

Consistent distance

High launch

Soft landing
Cons
Limited workability

Chunky profile
Rating: 3.8
The seniors in our ranks will appreciate the Majek hybrids, specifically built for slower swingers to launch high and straight. Instead of equipping you with long hybrids, they decided to craft an entire set of chunky clubs.
An aerodynamic design accelerates clubhead speed on the downswing to boost your COR. This is further improved by the cavity back design. The engineers employed it to deliver stability across the face. This means that clubs retain ball speed on all strikes, leading to a high launch and consistent distance.
In addition, a low center of gravity (CG) position encourages straight, high flying shots for increased carry distance and a soft landing. That helps you hold narrow greens on long approach shots.
Lastly, these clubs produce excellent turf interaction to encourage a clean strike from the fairway and rough.
Pros
Made for men and women

Complete set

Forgiving clubs

High launching woods and irons

The golf clubs produce consistent distance
Cons
Distance gap between the 3-wood and 4-hybrid

The set does not include a sand wedge
Rating: 3.8
At first glance, Tangkula resembles Mizuno. However, it seems they also drew inspiration from Callaway. But they're not the best knock-off golf club set. They are built for males and females and provide a basic setup for beginners. The set composition is as follows:
Driver

3-wood

4-hybrid

6-iron

7-iron

8-iron

9-iron

Pitching wedge

Putter

Stand bag
The alloy driver produces extensive forgiveness and optimal distance thanks to an oversized head and fast face. An expanded sweet spot maintains ball speed on mishits, delivering consistent distance.
Furthermore, the 3-wood and 4-hybrid provide improved turf interaction and a low CG. This combination propels you to induce a clean strike from the fairway and rough. As a result, you enjoy a high, straight ball flight from any lie on the golf course.
In addition, the irons consist of low CG, flexible clubfaces, and perimeter weighting. The features offer added forgiveness, consistent ball speed, and a high, straight golf shot. Therefore, you experience optimal distance and accuracy on all shots.
The downside of this bag are the distance gaps experienced between the 3-wood and 4-hybrid and among your wedges. A pitching is the only wedge included in the set, leaving you without an effective chipping option, such as a sand wedge. But at this low price point, you could easily add one to your bag. 
Lastly, a high MOI mallet head putter with an enlarged alignment aid boosts your performance on the greens.
Read more:
If you'd like to check out other
golf club sets for beginners
, we wrote a full review. 
Pros
Affordable 

Excellent turf interaction

High launching fairway wood

Produces straight shots

Delivers consistent distance
Cons
It restricts workability

The offset profile may put mid and low handicappers off at address.
Rating: 3.7
Founders Club fairway woods resemble Cobra golf clubs. This club also has its version of baffler rails for superior turf interaction, prompting a clean strike from any lie. Plus, a low and back CG sends the ball high for added carry yards and a soft landing.
This fairway wood features a metal clubface built to deliver accelerated ball speed across the clubface. That helps you optimize ball velocity on heel and toe mishits to achieve a consistent, powerful launch.
On top of its impressive distance capabilities, this fairway wood is offset to bolster your accuracy. The offset construction of the clubhead works to restrict the sidespin that causes a slice. As a result, it encourages straighter ball flight to keep you in play.
The Founders Club Metal fairway wood is available in 18-degrees of loft, which is on par with a standard 5-wood. Ultimately, its distance, forgiveness, and affordable price, make it ideal for high handicappers seeking consistency off the deck.
Pros
Well structured set

High launching clubs

The set includes a sand wedge

Forgiving golf clubs

Attractive clubs
Cons
Rating: 3.5
The complete Jaffick set reminds me of Ping's G-range with a hint of TaylorMade mixed in. This is a comprehensive set of clone golf clubs that offers everything a high handicapper needs to succeed on the golf course. As a result, it tops the charts of the best fake golf clubs set.
Before I take you through the features of these golf clubs, here is a breakdown of the set composition:
Driver

3-wood

5-wood

4-hybrid

5-iron

6-iron

7-iron

8-iron

9-iron

Pitching wedge

Sand wedge

Putter

Stand bag
The 460cc oversized driver head features a low and back CG with an expanded sweet spot — and the two work in tandem to offer maximum forgiveness on off-center strikes. This includes maintaining ball speed and restricting side spin on mishits. Therefore, it produces consistent distance and accuracy.
Like the driver, the fairway woods and hybrids are fitted with low CG and a larger sweet spot. Plus, they offer excellent turf interaction to ensure clean contact from any point on the golf course.
Furthermore, the clone golf irons in this set feature cavity backs and perimeter weighting. These two components ensure added forgiveness on all shots resulting in improved accuracy and distance.
Finally, an Anser style putter features an alignment aid to enhance your accuracy and encourage a smooth stroke.
Read more:
For more budget sets, we wrote a full review of the
best golf club sets under $300
. 
Pros
Super affordable

Enhanced alignment aid

Offset hosel

Consistent Face Technology prompts immediate forward roll

Highly forgiving
Cons
It offers limited feedback, making it difficult to determine how hard you have struck the ball
Rating: 3.5
The final golf club on this list is the best clone putter. The award this year goes to the Pinemeadow Golf Site 4 putter. Its mallet design, combined with an impressive alignment aid, delivers exceptional moment of inertia (MOI) for consistency on the green.
The engineers employed a Sight Plate to boost your aim for increased accuracy. Ensure that the alignment aid points along your intended line when addressing the ball. This is ideal for high handicappers or weekend warriors who struggle with this elementary part of the putting process.
Furthermore, this putter contains an offset hosel. This is designed to help golfers restrict face rotation to square it up through impact. Therefore, your ball starts on the intended line, and you enjoy better accuracy.
On top of the accuracy of this putter is the immediate forward roll that it produces. A Consistent Face technology insert encourages a pure roll to prevent your ball from skipping and bobbling. This leads to improved distance control.
Lastly, the low price tag of this putter makes it an excellent option for infrequent golfers or high handicappers on a budget.
Pros
Super affordable

Long history of making budget clubs

Titanium driver

Full set with you need to get started
Cons
Durability isn't the same as top notch brands
Precise Golf has more than 30 years of experience in manufacturing golf clubs. This full golf club set comprises of a titanium driver, 3 wood, 21 hybrid, 5, 6, 7, 8, 9, PW, putter, deluxe golf bag and 3 headcovers.
Clubs are made for men between 6'1" and 6'4". The titanium driver is accurate and can produce excellent speed that would be appreciated by even low handicap or scratch golfers.
This full set has all the features of brand name clubs yet comes as an affordable and accessible package.
Pros
Super affordable

Lightweight

Graphite shafts

Helps slower swing speeds
Cons
Durability isn't the same as top notch brands
These iDrive Hybrid irons are designed with senior golfers in mind. The set consists of 3, 4, 5, 6, 7, 8, 9 and, PW. The shafts are made of black graphite and are lightweight for easy handling. The shafts are fitted with oversized, arthritic grips for a firmer grip and comfort.
The aerodynamic design of the iDrive hybrid reduces drag and assists seniors in hitting further with slower swings. The Deeper Cavity Back creates a tighter shot dispersion, increasing accuracy on off-center hits.
The iDrive Hybrid Set might not feel as good as the brand name hybrids, but the advantages greatly outweigh the small differences in quality.
Buying Guide for Best Clone Golf Clubs 2022
Better golfers perceive that cloned golf clubs are cheap knock-offs that will let you down on the course. However, this doesn't have to hold true if you do some due diligence.
The major shortcomings of cloned golf clubs are the feel and workability. Regular golfers that reached a level where feel and workability are essential would be unwise to invest in cloned golf clubs. 
Still, if you only play occasionally, this is a good way to keep your expenses low yet get a playable set of clubs.
Cloned golf clubs are not quite as strong as premium brands and offer fewer options in shaft and grip. Fast swing speeds will not play their best golf using cloned golf clubs. 
Before you start asking yourself a million questions, I have compiled a guide below to help you with purchasing clone golf clubs. It ensures that you check all the boxes before acquiring knock-off golf clubs.
Are Clone Golf Clubs Legal?
Cloned golf clubs compete against the premium brands on price and not technology. They spend less on design and looks and offer the basic features required for you to enter the exciting world of golf.
Using cloned clubs in competition is quite legal, provided they conform to the regulations set out by the governing bodies of golf.
Although most cloned golf club manufacturers strive to produce an affordable product of reasonable quality, you could encounter some flaws in the same way you can encounter flaws in premium brands.
If you are looking at clone golf clubs, you are likely on a budget. While these clubs are cheap, they may not be worth it for your needs. If you intend to play golf frequently, as in weekly, it won't be long before you long for different clubs.
In that case, I suggest increasing your budget slightly and looking for second-hand or cheap brand-name golf clubs. It makes sense to spend more now, to save later. As you improve, your replica golf clubs may not cut anymore. You may prefer reputable options with superior construction and technology.
Those who intend to play the odd round and would be happy with one of the best off-brand golf clubs can proceed.
Forgiveness?
Although your accountant will appreciate spending less on golf clubs, you need to ask if it is worth it. Ensure that the golf clubs still deliver ample forgiveness on off-center strikes. A lack of leniency leads to catastrophic results on mishits. That leads to constant misery on the golf course.
Look for knock-off golf clubs with oversized heads and expanded sweet spots. For example, a driver should be 460cc and maintain ball speed across the clubface. Your irons must contain a cavity back and perimeter weighting for optimal consistency on all shots.
Distance?
As a beginner or high handicapper, I do not expect you to possess detailed statistics on your game. However, the more you know, the easier it is to make better decisions. If you do not own a launch monitor to receive this insight, I suggest visiting your local golf coach.
Get an idea of how far you hit the ball on average and compare that to the results from the best knockoff golf clubs. Obviously, purchasing online prevents you from testing the clubs before, which is where I come in. That is the purpose of this review. My job is to provide you with the best clone golf clubs for distance, accuracy, and spin.
Accuracy?
Consider how the clone golf clubs may impact your accuracy. For example, if you slice your golf ball, look for options that promote a draw bias or straight shots. Conversely, those players who hook their shots should seek neutral or fade bias golf clubs.
The point is accuracy is better than distance. Ensure that your golf clubs compensate for your errors to keep you in play. Otherwise, golf becomes a miserable game.
FAQs
Are Clone Golf Clubs Worth It?
Clone golf clubs are worth it for infrequent golfers. In other words, golfers who play once in a blue moon. In your position, you cannot justify spending a premium on golf clubs.
However, on the whole, I prefer when golfers purchase from reputable organizations. These clubs are typically set up to perform for your swing type. Clone golf clubs are often generic with stock shafts and lofts. These do not suit every golfer, as our needs differ.
Are Knockoff Golf Clubs Any Good?
They are fine for the right golfer. You get what you pay for with knock-off clubs. They serve a purpose for high handicappers and infrequent players looking to minimize their equipment expenses. However, you cannot expect the world from them. The results may differ from other clubs, and you may not enjoy the longevity you would from a premium brand of clubs.
What Are Knock-Off Clubs?
Knock-offs resemble clubs from renowned brands. However, they are significantly more affordable and often lack features found in premium clubs. Plus, they may experience a shortened lifespan.
Why Do Knock-Off Golf Clubs Cost Less Than Name-Brand Clubs?
There are two reasons why knock-off golf clubs cost less than name-brand golf clubs. The first and obvious is that they do not possess the same technology and durability as the real Macoy. Secondly, clone brands are not burdened with corporate sponsorship and commission sales to major retail outlets.
Final Thoughts
Golf can be an expensive hobby, but it doesn't have to be.
When starting and trying to get a feel for whether you are suited to the game, you can buy a clone set to try out while protecting your budget.
Although there are some low-quality sets, most manufacturers of cloned clubs are trying to high-quality clubs that provide value for money and back it up with generous return policies.
Our choice of the best clone golf clubs is the Lazrus range of wedges, irons, and hybrids. They have stepped steel shafts that offer consistency throughout all clubs and deep grooved heads for enhanced control and high launch. You can be assured that they invest in quality by offering a risk-free returns policy.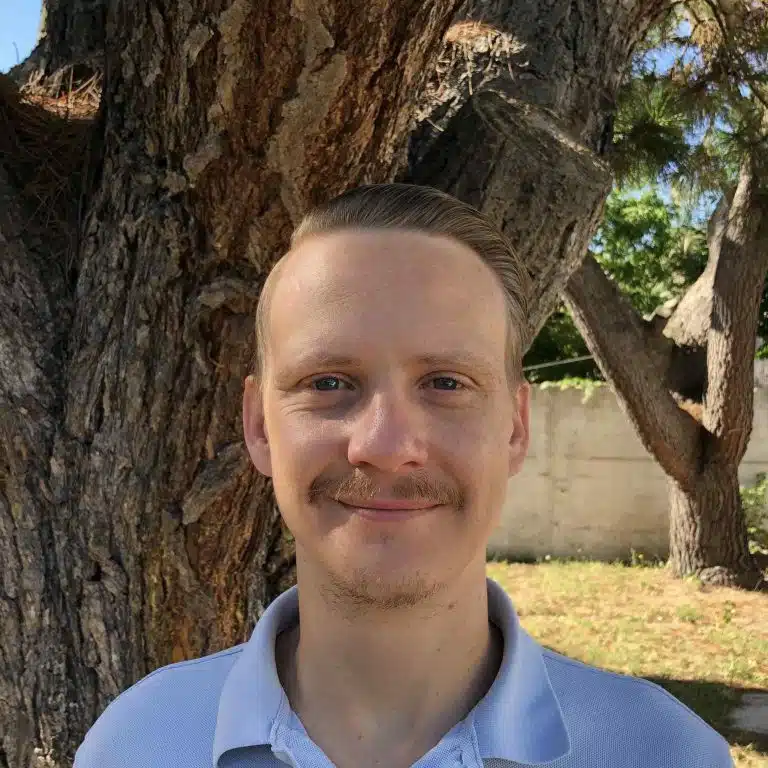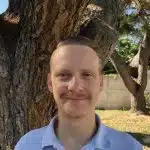 Matt is a seasoned golf equipment writer and sports fanatic. He holds a Postgraduate in Sports Marketing and has played golf for over 28 years.