To produce maximum power at impact, you need a controlled grip. This is difficult to achieve when your hands are sweaty and the club slips. Golf gloves are essential to every golfer's arsenal, whether you're a beginner or have years of experience.
This post examines the best golf gloves for men in 2023 that can increase grip. I will also explain how wearing a golf glove can prevent blisters on your hand and keep your hands cool in hot weather.
Here are the 12 best men's golf gloves for 2023: 
Alternatively, if you're looking for golf gloves for women or if you've got an enthusiastic golfer kid, check out these articles that cover all the best women's gloves and kid's golf gloves, from the most stylish to the most comfortable.
Overview Of Our Top-Rated Golf Gloves for 2023
 

Best Overall Golf Glove

Best Affordable Golf Glove

Best Wet Weather Glove

 

Pros

Well priced
Enhanced durability
Sweat and humidity resistance provides superior comfort
Increased breathability
4-way stretch material

Advanced durability
Affordable
Superb grip thanks to the leather material on the fingers and palm
Provides superior breathability
Flexible
Delivers a secure grip in various weather conditions

Superior grip in wet weather
Comfortable fit
Flexible material
Moisture-wicking material keeps your hands dry.
The cuff prevents water from running down your arm and into your jacket.

Cons

Tight fit means you should order one size up

The sizes are a tighter fit, and ordering a size up is recommended
Only available in white

It has a shorter lifespan than other options on our list.

Grip Score

90.3

89.8

88.8

Comfort Score

93.2

92.6

92.8

Durability Score

88.1

88.3

83.5

Rating

4.5 Stars

4 Stars

3.5 Stars
Why You Should Trust Us
Our team spends thousands of hours trying out and researching golf equipment to help you take your game to the next level. Here's our product review process.
We can bring these reviews to you through the small commissions we earn if you buy through the links below. 
How We Reviewed These Products
Golfspan only shares equipment and brands we trust. 
I'm an experienced golfer of 28 years and I thoroughly researched and evaluated the gloves shared below. Then an editor reviewed and fact-checked the list. Finally, we conduct regular content audits to update and revise our reviews to ensure you receive the latest information. 
To select these gloves, I considered these criteria:
Cost
Comfort
Breathability
Stretch
Fit
Durability
The 12 Best Golf Gloves in 2023
Pros
Well priced
Enhanced durability
Sweat and humidity resistance provides superior comfort
Increased breathability
4-way stretch material
Cons
Tight fit means you should order one size up
Durability
Earning our nomination for the best golf glove 2023 is the TaylorMade Stratus Tech. The new golf glove's design, price, and performance are the reason it's undoubtedly one of the best men's golf gloves for this year.
TaylorMade's design team combined Hypertec and leather to produce a wear-resistant material that increases durability, making it one of the longest-lasting golf gloves on the market. 
The Hypertec material enhances your grip in humid conditions, delivering optimal traction throughout your round and preventing sweaty hands. If your hands tend to sweat a lot, check out this article for some of the best golf gloves for people with sweaty hands.
Micro-perforations are added across the glove to produce breathability and keep your hands dry and cool.
Finally, the use of leather and Hypertec material enables 4-way stretch. That prevents the fabric from ripping during your swing.
In summary, the TaylorMade Stratus Tech glove is affordable, durable, and best suited to those playing in humid environments.
Rating: 4.5 Stars
Pros
Advanced durability
Affordable
Superb grip thanks to the leather material on the fingers and palm
Provides superior breathability
Flexible
Delivers a secure grip in various weather conditions
Cons
The sizes are a tighter fit, and ordering a size up is recommended
Only available in white
The bargain hunters among us will appreciate the Footjoy Weathersof golf glove. This new golf glove by Footjoy tops our list as the most affordable of the top golf gloves in 2023.
Like the TaylorMade Stratus Tech, the Weathersof is constructed with leather, mesh, and synthetic materials to increase durability, grip, and breathability.
Footjoy's team added FiberSof material on the palm and the back of the glove, making it an optimally durable and comfortable golf glove. Then they said Cabretta leather to the thumb and the palm to enhance traction for maximum grip.
Furthermore, the Weathersof includes dual PowerNet mesh inserts, which promote airflow through the glove. It helps to keep your hand dry and cool in warm weather.
Finally, it includes a wrist elastic. That provides additional security to your hand while swinging your club. And it further prevents restricting the blood circulation around your wrist.
Overall, the FootJoy WeatherSof glove grips well, keeps your hands cool and dry, and is affordable.
Rating: 4 Stars
Pros
Superior grip in wet weather
Comfortable fit
Flexible material
Moisture-wicking material keeps your hands dry
The cuff prevents water from running down your arm and into your jacket.
Cons
It has a shorter lifespan than other options on or list.
If you consistently get caught in the rain during your round, then the Callaway Opti Grip gloves may pique your interest. Its breathable qualities and exceptional grip are why it claims the top spot for our best-wet weather glove.
Callaway's engineers employed a full palm of microfibre suede, delivering superior grip in the wet. Plus, the X-Spann material found between the fingers is breathable and flexible, containing moisture-wicking qualities to keep your hands dry in the rain.
In addition, the Opti Fit fabric offers a premium feel for improved comfort while playing. And it is flexible to stretch during your swing, to reduce the risk of tearing.
Finally, the stretch-binding cuff absorbs moisture from your wrist and minimizes water from penetrating the sleeve of your rainwear. 
If you live in areas of excessive rainfall, check out this article for the best rain gloves. 
In conclusion, these are only recommended for playing in high-rainfall areas. Otherwise, they perform the way any glove should, and you can find more versatile options on the market.
Rating: 3.5 Stars
Pros
One-size fits all
Quality feel
Enhanced grip
Reinforced lycra is stitched over the knuckles and between fingers to provide airflow
You can operate your touch screen devices while using it.
Cons
Poor durability, which is unsurprising for a leather glove.
Priced higher than other gloves on this list.
If you demand a premium feel, your best bet is to consider a Cabretta leather glove. It's one of the best golf gloves in 2023. This is why the Zero Friction Cabretta Elite tops our best leather golf glove list.
This Zero Friction design is a contender for the best men's golf glove on the market, thanks to its practicality, grip, and feel.
Earlier on, I mentioned that Zero Friction produced gloves that have one size for everyone. They achieve this by adding their Universal One-Size compression fit technology, which adapts to your hand size to ensure a comfortable and secure fit.
Furthermore, Cabretta leather optimizes your grip and offers a comfortable fit for the duration of your round. Plus, reinforced lycra is added to promote breathability and enable airflow.
Another unique benefit of the Zero Friction Cabretta leather is that you can use your touchscreen while wearing it. It is helpful when accessing your phone or watch during a round.
Capping off the features is a detachable tee and ball marker. It is positioned on the velcro strap, making accessing them convenient when needed.
The Zero Friction Cabretta leather glove is classy and provides optimal grip. However, it is not a durable design. And shows signs of wear and tear in a few rounds.
Therefore, there are hybrid gloves that cost less and last longer. These make more sense to purchase.
Rating: 3 Stars
Pros
Six funky design's to choose from
Smooth feel
Spandex inserts increase the flexibility of the glove
Reinforced leather palm enhances traction
Cons
Traditionalists may not approve of the colorful design
Reduced durability
Every list needs the best-looking category, and we have stuck with the norm. However, our winner in this bracket is bucking the trends of boring white golf gloves. Instead, they are adding some flavor to the game.
The Bender Gloves Mesh design offers six design options. They range from colorful squares to skulls and crossbones and the American flag.
Their gloves are crafted from mainly synthetic material, which increases stretch and breathability to optimize your comfort on the golf course. Spandex comfort inserts are further employed to increase the stretch.
In addition, soft Cabretta leather is applied to the palm area of the Bender glove to increase the texture and enhance traction.
Rating: 3 Stars
Pros
Leather glove

Perforations for easy breathability and minimal moisture 

Adjustable wrist closure
Cons
Only left-handed gloves are available

It does not have a white color option
Rating: 4.6/5 
If you're looking for a nice, reasonably priced leather golf glove without compromising quality, this Callaway leather glove is a solid choice. Since it's from a reputable brand, you know there will be no compromise on quality.
As soon as you hold the glove, it already feels premium. I was scared of the leather cracking quickly (like most gloves), but I was pleasantly surprised to see how durable this glove is. If used right, it'll easily last you a few years. 
The glove's perforations also help absorb moisture and ensure airflow and breathability. Even during a hot summer day, you'll notice minimal sweating wearing this glove. 
My only complaint would be that it's only available for the left hand, so if you're looking for a right-hand golf glove, this is not for you. The glove is also a free size but comes with an adjustable wrist closure to tighten or loosen it up, as per your preference. 
Pros
4-way Stretchable lycra material

Secure grip technology

Adjustable velcro tab
Cons
The material is too thin

Low durability
Rating: 4.6/5
The FlexLite golf glove by Puma is a great budget-friendly option that provides a firm grip. The mixture of polyester and spandex gives the glove a great four-way stretch, and the material also feels light. 
The glove may be too thin, and I would've preferred it if the material was a little more thicker.
While the thin material is a drawback, it does work great during hot sunny days. The perforations keep your palms sweat-free and allow for breathability, ensuring you don't compromise on comfort. 
The glove's fit is also great, and since it's stretchable, you don't need to worry about it being too tight, even if you have bigger hands. The material will adjust itself according to your hand size. 
Pros
UA Iso-Chill technology to draw away moisture

Multiple perforations for good breathability

Leather palm for better grip
Cons
Seams come loose easily 

Only the right-hand option is available
Rating: 4.5/5 
The Iso-Chill glove by Under Armour is great for more humid and hot climates since the special UA ISo-Chill technology actively drives heat away from your skin and keeps your hand cool and dry. 
The glove is made from 100% polyester, but the palm is leather-based, giving it an extra element of elegance and comfort. 
The leather palm also helps improve grip, so you don't need to worry about the club slipping while you swing. Multiple small perforations are also throughout the glove to allow for better airflow.
The glove comes in multiple size options based on your hand. Plus, its got an adjustable closure tab that allows for further customization according to the size of your hand.
Unfortunately, this glove only comes in a right-hand option, so you may have to look for a different glove if you're left-handed. 
Although a solid glove, some seams started to come loose as I got more uses out of the glove, which means it's not very durable. 
Pros
UPF 50+ sun protection

Compression fit technology

Different fits and finger sizes are available

Premium leather feel

4-way stretch 
Cons
Better compression gloves are available 

Only the left-hand option is available 
Rating: 4.5/5 
This Callaway X-Spann glove is a special compression-fit glove, which means that it'll provide a secure yet soft grip. Compression fit technology is especially beneficial for golfers who suffer from inflammatory conditions as it helps control pain and inflammation. 
Even though multiple size options are available, the glove still has adjustable closure options for even more customized fit. 
A particular plus for me regarding this glove was that it has a regular finger size and a small finger size option available. I've rarely come across gloves that offer this level of customization. 
The glove is also durable and, with proper care, will last you multiple years. The glove also has special UPF sun protection, so your hands will remain safe from the sun's harmful rays. This is particularly important for those with inflammatory conditions often aggravated by sun exposure. 
Pros
Soft, durable Japanese material

4-way stretch 

Moisture-wicking technology 

Both left, and right-hand options are available
Cons
The size runs a little small
Rating: 4.6/5 
Callaway strikes again with another golf glove designed for all weather conditions. The reinforced palm patches allow the glove to remain dry during humid conditions and even dry off much faster than a regular glove on a rainy day. 
The glove comes in both right and left-hand options, so you can choose to buy either or both based on your preference. 
This glove is also particularly stretchable due to its 4-way stretch Japanese synthetic material. It's long-lasting, comfortable, and keeps your hands dry and fresh throughout your game. 
This glove's only drawback is that the sizes run a little small. So don't make the mistake I did, and size up if you plan to buy this glove. 
Pros
Bright color options

Great fit 

Both left and right options are available
Cons
Wears out fast from the palm area
Rating: 4.4/5 
Are you tired of the standard variations of black and white on your golf glove? Are you looking to explore your fun side with a more quirky print? Well then, these gloves by Callaway are the perfect option for you. 
They come in various colors, including a camo print, allowing you to stand out from the ground as you walk through the course, one swing at a time. 
Plus, since it's Callaway, you can rest assured that the quality is not compromised, and neither is the comfort. 
I'm absolutely in love with the way this glove fits. It feels like it's made according to the exact measurement of my hand. What makes it better is that it's light, breathable, and does not make my hands sweaty throughout. 
The glove starts wearing out around the palm area after just a few uses, so it may not be the most durable option, but it's sure to make a statement. 
Pros
Budget-friendly 

Detachable tee and ball marker

Compression fit

Synthetic fit around the finger for better grip
Cons
I cannot buy single pair

Leather tends to wear out fast
Rating: 4.5/5
If you're looking to stock up on golf gloves without causing a serious dent in your bank account, I'd recommend opting for the Zero Friction compression golf gloves. 
The compression fit technology is designed specifically for golfers with inflammatory issues but can be used by anyone looking for a well-fitted glove. 
The glove has a good amount of stretch, so regardless of the size, it'll fit comfortably onto your hand. 
I like that the mesh fabric allows for good airflow, keeping the hands dry. The glove even comes with a detachable ball marker which is an expected bonus, especially for a glove of this price. 
I would like to have a single-pair option available since not many people would be willing to invest in 3 pairs of gloves without trying them out. But I'd say it's a leap of faith worth taking since you will not be disappointed by this pair of gloves. 
Factors To Consider When Looking For Golf Gloves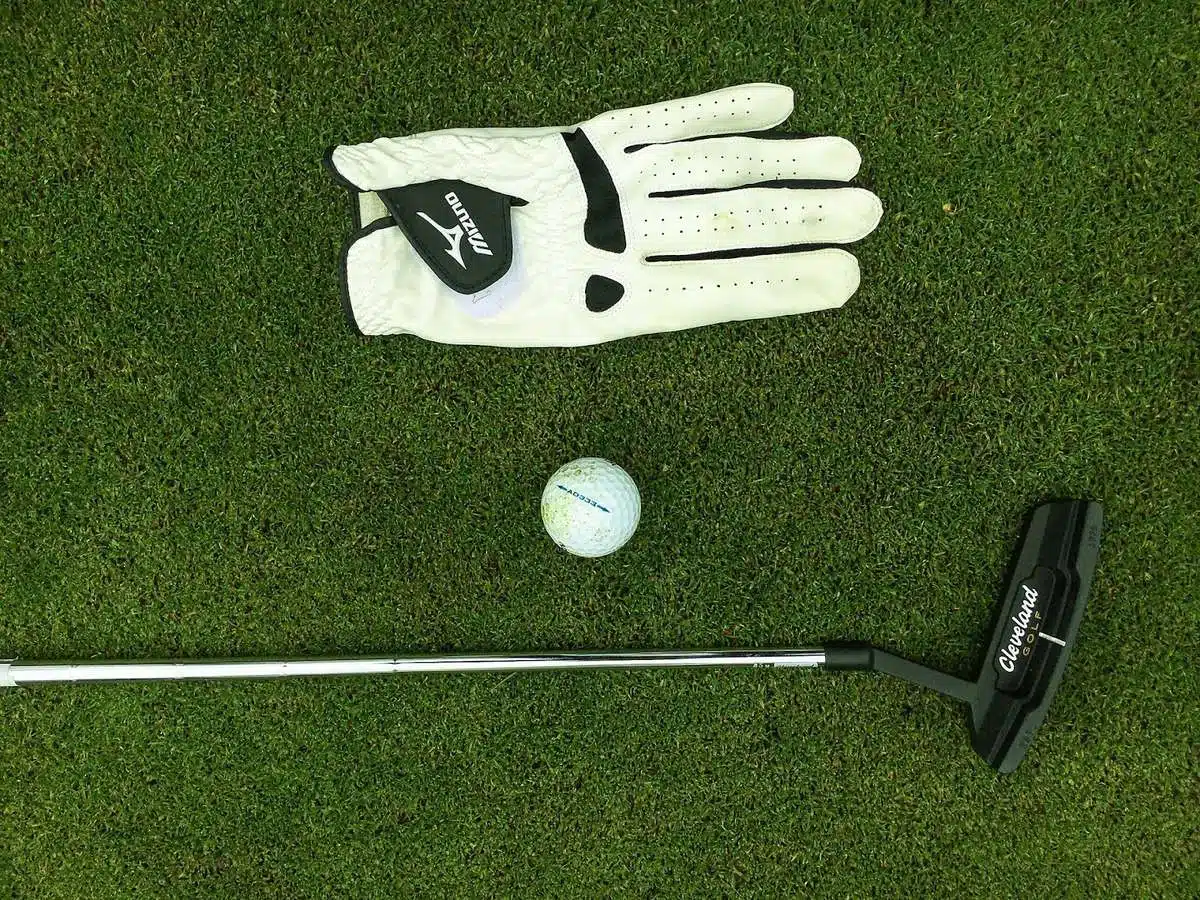 Size
Ladies and men's golf gloves do not offer a one-size-fits-all approach unless it is a Zero Friction Cabretta Elite. The right golf glove is the right size for your hand. This is because even the best-rated golf glove will not work for you if its not your size. It's uncomfortable and can significantly alter your movement.
Footjoy suggests that over half of all golfers wear the incorrect glove size.
Fortunately, the company has provided a simple Glove Fitting System to help you determine your correct size. Finally, the glove sizes range from small to xx-large.
Comfort
We use our gloves for most of our shots in a round. As a result, it needs to fit securely, enable stretchability, and provide comfort. If comfort is a deal-breaker, it is worth considering a leather glove.
Grip
After you have determined your size and are comfortable with the glove — assess the quality of the grip. In other words, how much traction does the material provide around the finger and palm area?
If the traction quality is below par, you can control your club during your swing, leading to erratic strikes.
Breathability
Those lucky to play in warm weather will understand the value of breathability. Cool golf gloves are essential in these conditions because they wick away sweat from your palms and encourage optimal breathability. Breathable mesh is to thank for this!
Durability
The final factor to consider when looking for good golf gloves is durability since the best golf glove for men will often be the most durable. Naturally, even the best golf glove does not enjoy a long lifespan, so you must be astute when shopping.
Leather gloves are typically expensive but wear and tear faster than synthetic or hybrid designs. As a result, it makes more sense to go with a longer-lasting, more affordable synthetic golf glove. Important to note that the longest-lasting golf glove usually isn't the most comfortable, and you must strike a careful balance.
Types Of Golf Gloves
Leather
If you are happy to spend a bit more on a glove, it is worth considering a leather design for its feel.
Premium gloves are usually made from 100 percent Cabretta leather from sheep hide. Patrick Cameron from Golfweek says that leather gloves are the best all-around choice. As a result, they provide superior grip compared to other materials.
However, wear and tear sets in earlier than other glove materials, so it won't be long until you purchase a new one.
Synthetic Gloves
Affordable golf gloves usually are constructed using synthetic material, which is easier to manipulate than leather. As a result, they enjoy superior durability and stretch.
The typical materials used to craft synthetic gloves are a combination of leather, satin, and spandex. However, it varies among manufacturers. The downside of synthetic gloves is their breathability. If you use one of these gloves during a humid round, your hands sweat uncontrollably.
Hybrid
To enhance the comfort, grip, and durability of golf gloves. Manufacturers now employ a hybrid of synthetic and leather.
The former is applied to the knuckles and high-impact points to increase flexibility and durability. The latter is added to the fingers and palm area to provide a superior grip.
Winter Gloves
If you can play golf during winter, you will need to acquire thicker gloves with optimal heat insulation. If you're looking for winter golf gloves, check out our guide Best Winter Golf Gloves.
Men's Golf Gloves FAQs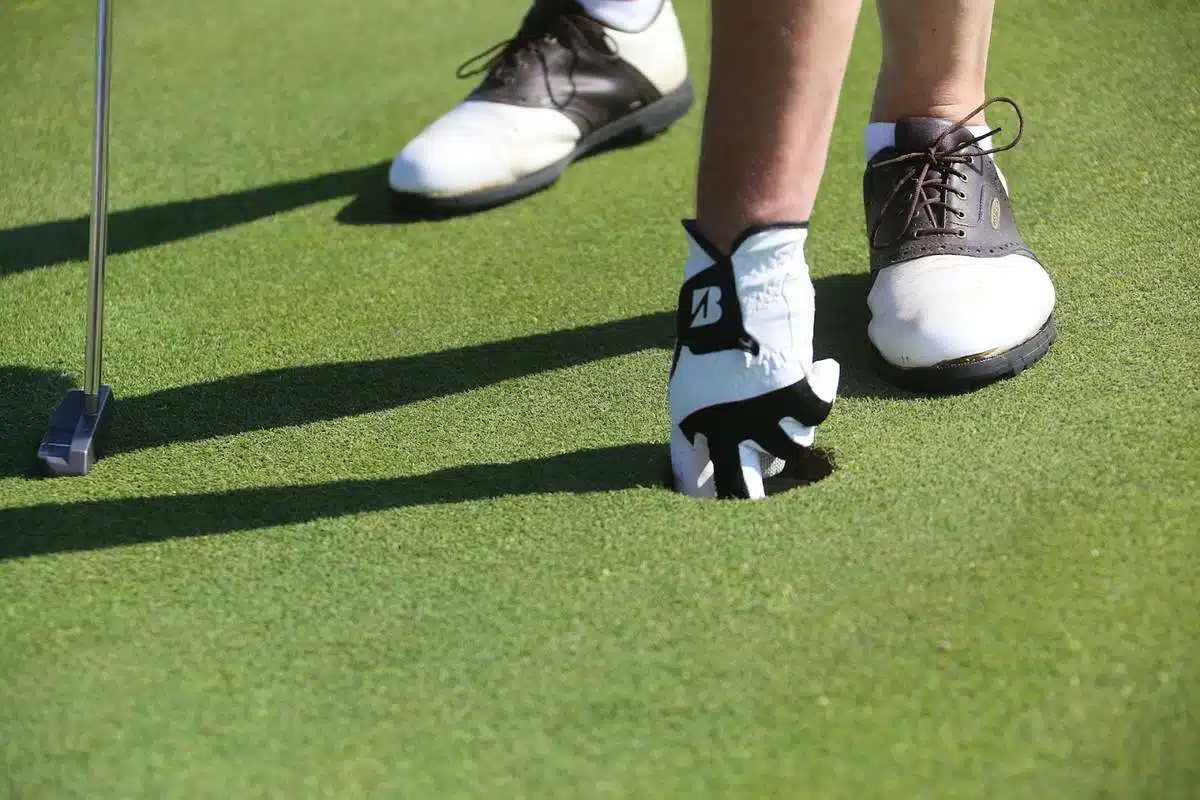 What Gloves Do PGA Golfers Use?
The gloves that pros wear depend on their preferred material and the products offered by their sponsors.
However, it is common for PGA Tour players to use Hybrid gloves crafted from Cabretta leather and infused with synthetic material to enhance breathability and stretch.
Golf.com's Kevin Cunnigham explains that Callaway's Tour players use a Cabretta leather glove.
Does A Golf Glove Really Help?
The short answer is yes. A glove does really help. In my 27 years as a golfer, I have experienced the positives of golf gloves hundreds of times.
For starters, they reduce the risk of blisters, which my hands are susceptible to. Plus, they enhance your grip when your hands are sweaty. Or when playing in wet conditions.
Do Any Pro Golfers Not Use A Glove?
Yes. Lucas Glover, 2009 U.S Open Champion, has never played with a glove. As a kid, he couldn't feel the club when wearing one. So, he never employed it in his game.
Fred Couples is another professional who opted not to wear a glove for some time on tour.
Are Leather Golf Gloves Better?
Leather gloves provide a superior feel, comfort, and grip, which is why they fetch higher price tags compared to synthetic or hybrid gloves.
However, they are the least durable of all the gloves. Overall, they are better for feel and grip. But the worst option, if you are trying to save a few pennies.
Why Do Players Only Wear One Glove?
Most golfers opt to wear one glove. The aim is to protect the hand that guides the club and has the most contact with the grip. For right-handers, that is your left hand. And for lefties, the opposite applies.
How Long Do Golf Gloves Last?
If you play twice a week, you very seldom get more than six months out of a glove, But there is no set period for how long your golf glove will last. It depends on how hard you grip your club, the quality of the material, and whether it is exposed to water and dirt.
How Should Golf Gloves Fit?
If you are up for a detailed explanation of how gloves should fit. Read our post on which hand to wear a golf glove on.
However, as a rule of thumb, the glove should fit securely on your hand and not extend up your arm. Furthermore, you should ensure that your fingers fit perfectly with no loose material around them.
Why Wear Golf Gloves?
As I have mentioned, golfers wear gloves to increase their grip on the club and prevent blisters.
What Gloves Does Tiger Woods Use?
Tiger Woods mainly wears the Nike Dri-Fit Cabretta leather glove. He carries a variety of gloves for rare circumstances like rain. Tiger Woods signed a 26-year partnership with Nike, and they first sponsored him when he became a professional golfer for the PGA Tour in 1996. 
Which Golf Glove Brand is Most Frequently Worn on the PGA Tour?
If you had to say which one PGA Tour pros use the most, you might say the Titleist Players Flex is the most common. PGA of America consists of over 29,000 players, so you won't find a single glove that everyone wears. 
How Often Should I Replace My Golf Glove?
Expect your gloves to last about six months before they wear out with minimum use of twice per week. Trapped dirt, sweat, and grime will wear out the gloves over time, but the wear will happen even faster with cheap materials. They will also wear out sooner because of poor grip of the club.
Final Thoughts
There you have our choices for the best golf gloves in 2023. We have showcased everything from affordable, and premium feel to rainproof or stylish designs.
If you are on a budget, think about the Footjoy WeatherSof's, and if you live in a high rainfall area, look into the Callaway Opti Grips.
However, if you are after a combination of affordability, performance, and durability — the Taylormade Stratus Tech glove is worth considering.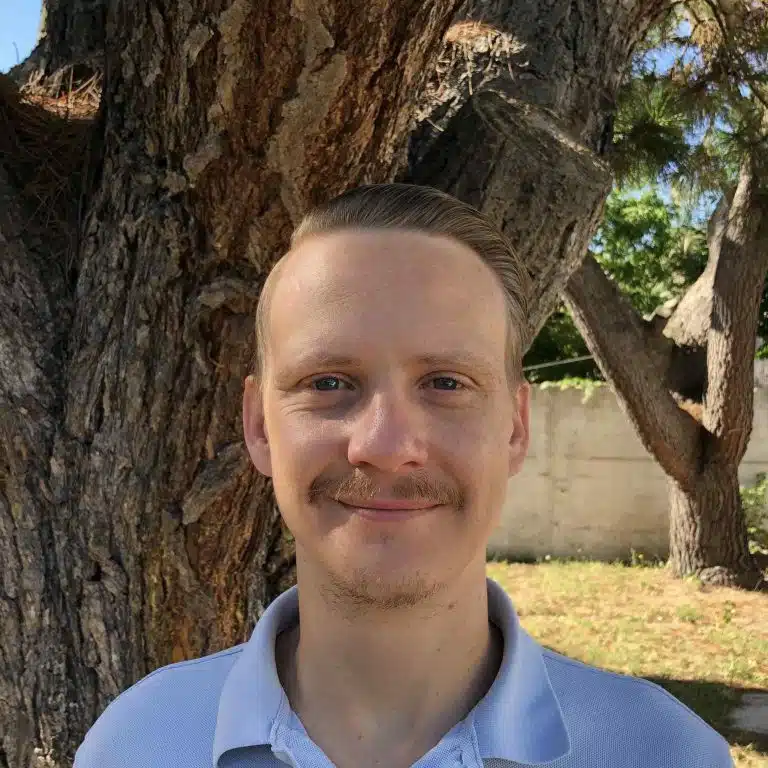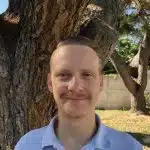 Matt is a seasoned golf equipment writer and sports fanatic. He holds a Postgraduate in Sports Marketing and has played golf for over 28 years.