Many golfers aim to play break 80 in golf but only 2 percent of golfers achieve their dream of breaking this sought-after number consistently.
In this article, we'll provide you with a complete guide that will show you how to break 80 and how to break it consistently.
It won't be easy but with these tips and plenty of hours of practice, many golfers can achieve this score.
What Does Breaking 80 Mean in Golf?
For most golfers, breaking 80 is the achievement of a lifetime.
To achieve that dream requires hard work and dedication though. By breaking 80 consistently, you are well on your way to becoming a single-digit golfer. Only 2 percent of golfers break 80 but less than 1 percent of golfers become single-digit golfers.
Breaking 80 in golf for the first time is a big occasion and will be a major discussion point when enjoying some cold refreshing beverages at the 19th hole.
Scoring 80 or less is a significant milestone for amateurs since most professional golfers remain well below that, with a few exceptions.
Tiger Woods broke 80 for the first time in 1984 at the age of eight when he won the 9 – 10-year-old age group at the Junior World Golf Championships. The first time Tiger didn't break 80 as a professional golfer was in the 2002 Open Championship where he scored an 81.
One of the most published failures to break 80 was in 2011 when Rory McIlroy shot an 80 in the final round at the Masters tournament after being on top of the leaderboard after the third round.
How To Break 80 in Golf – A Complete Guide
Breaking 80 in golf requires more than just a good swing and a little luck. You will need to have a strategy to manage your way around the course with each stroke.
We will provide golf tips to break 80 in this article.
Keeping double bogeys off the card and restricting the bogeys to 7 will enable you to break 80 on a par 72 course. Obviously, a birdie or two will greatly help you to make your dream come true.
Keep the Ball in Play
To achieve this, you need a golf strategy to break 80 by keeping your golf ball in play off the tee and fairway.
The most accurate professional golfer in the 2021 season only hit 75% of fairways. This figure rapidly declines to around 61.5% for the 100th ranked professional on the PGA Tour.
Mid handicap golfers (15-20 handicap) hit less than 51% of fairways in regulation while beginners and high handicap golfers hit 47% of fairways.
Beginners are unlikely to break 80 in golf unless they have amazing innate talent. Getting the ball on the fairway with a decent distance is an accomplishment when it happens. They tend to hit 6.6 to 7 fairways in regulation.
Avoid leaving a hazard between your shot and the green to reduce the pressure on your chipping. This enables you to concentrate on hitting the green rather than stressing about a hazard.
Course management will assist you in keeping the ball in play. Aim to land and position the golf ball with the next shot in mind. Rather lay up than go for a green that stretches the limits of your distance.
Any errant shot will force you to test your powers of recovery and short game to the extreme.
Short Game From 100 Yards In
Approximately 60 percent of all golf shots are played from 100 yards or less. To break 80 in golf, you have to sharpen up your short game.
When playing shots from 50 yards out professional golfers hit the ball to inside of 12 feet from the pin only 50% of the time while shots from 100 yards average 15 feet from the pin.
Pushing the ball 15 yards back makes a huge difference as 20% of professional golfers miss the green from 115 yards out.
Recover From Errant Shots
Recovering from the odd errant shot is crucial to playing break 80 in golf. Take your medicine and get the ball back in play as soon as possible. Golf balls that end under a tree or in the rough could necessitate you to lay up or play out sideways rather than taking on a high-risk shot to the green.
Do not magnify the mistake by taking on a shot that is likely to fail and don't let your ego push you to attempt a shot that is destined for failure.
It is easier to recover from the fairway than having another shot from rough or under the trees.
Approach to the Green
To break 80 you should give yourself as many birdie putts as possible. To achieve this, you should try and hit the middle of the green rather than chasing a tight pin.
Hitting the middle of the green will mean your golf ball is generally within 20 feet of the pin.
Key Areas of the Short Game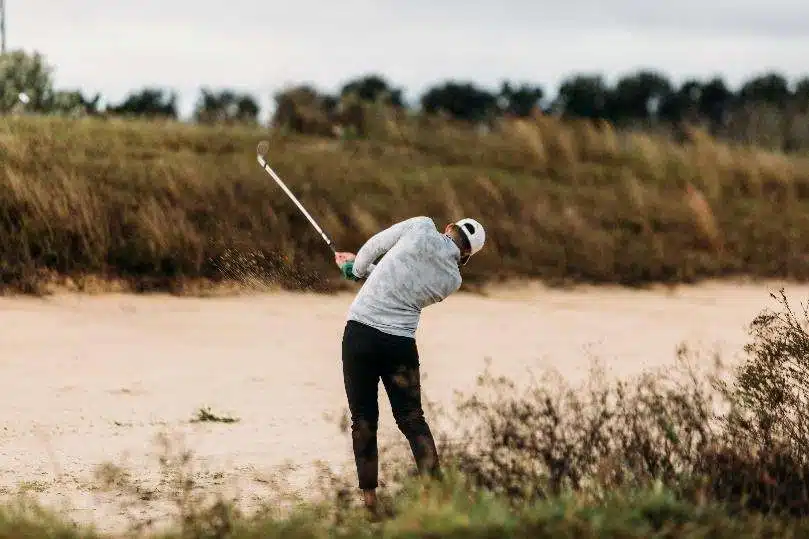 The short game takes between 60% and 65% of shots during a round so it's worthwhile going into more detail on each of the shots you can practice.
Standard Bunker Shot
Greenside bunkers pose a big problem for the majority of golfers. Learn to get out of the bunker the first time, every time with our tips below.
Bunker shots can be quite intimidating for golfers of all levels other than professional golfers.
To get out of a bunker, you need to do the following:
Put the golf ball in front of your center
Place weight on the front foot
Open your clubface as much as possible to prevent the leading edge from digging into the sand and getting stuck
Some golfers prefer to take an open stance while the latest trend is to retain a normal lineup
Do not decelerate during the downswing, however scary it may be to keep the speed up
Hit approximately 2 inches behind the ball allowing the sand to lift the ball out of the bunker
Keep your eye on the ball
Rotate and follow through and complete the shot, do not stop once you have hit the ball
The Bump and Run
Most golfers try to play high lofted shots close to the green to bounce the ball close to the pin. Having a bump and run shot in your arsenal will allow you to get the ball rolling quickly and remove the risk of a high shot. It is easier to roll the ball on the green than to fly it to the pin.
20-40 Yard Pitch Shot
Occasionally it may be impossible to hit a bump and run when there is a bunker or water feature between you and the flag. On these occasions, you need that pitch shot that can fly over the hazard and roll out to the flag.
This requires confidence. The only way to build confidence is by practicing this regularly.
Keep Stats of Your Misses
To enable you to have constructive practice systems, you need to know your game. Know where you drop the most shots and work on that specifically. Keeping stats of how many fairways you miss, which side you miss them, the number of greens you hit in regulation, and the number of putts per round will provide you with guidance on the areas that need most work.
Your short game and putting require regular practice. It will help you to build the touch required to get the ball up and down more times than not.
To break 80 in golf, you should learn to shape your shots, drawing or fading, on command. This will allow you to move your ball according to the shape of the hole and thus get around natural obstacles such as trees that are in your line of sight.
Get the Ball To Drop Into the Hole
As mentioned earlier, it is crucial to minimize the number of putts. Since professional golfers typically end up 15 feet to the hole from 50 yards in, you have to sink more putts from 10 yards in. Lag putts you want to leave inside a circle of feet of the hole.
Know Your Distances
Learn to hit your distance with every club. This will allow you to select the right club for your approach shot.
Distance is the carry distance, not the total distance after rollout.
When selecting the club on the golf course, consider whether you hit it the distance at least 70% of the time or the likelihood of it ending short of the green increases.
The Mental Game
Breaking 80 golf requires a strong mental game.
Trying to break 80 the first time could be a mental barrier that is hard to break down. Frequently golfers look at their scorecard when they believe that they are close to breaking 80. This puts them under pressure to perform over the closing holes.
To keep the stress at bay you should avoid adding up your score before you complete the round.
FAQs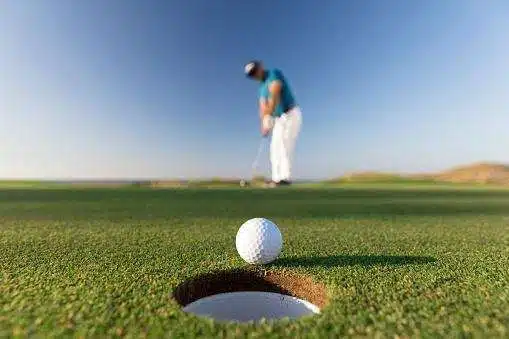 What Percentage of Golfers Can Break 80?
Breaking 80 is often thought to be the holy grail of golf and every golfer aspires to achieve that target at least once in their life. However, only 2 percent of golfers actually achieve this.
Is 80 a Good Score in Golf?
Few golfers know the feeling and it puts them into an elite group of golfers. The bottom line is that yes, 80 or less is considered a great score in golf.
How Many Greens Does It Take To Break 80?
To break 80 in golf, you need to hit at least 3 greens in regulation.
Summary
How to break 80 in golf is a goal many strive for but not too many achieve. Having a guide to follow may just be the kickstart you need to push you in the right direction.
The important points to keep in mind are: To have a good golf strategy to keep your golf ball in play, thus avoiding big scores on any hole. The role of a good short game combined with a strong mental attitude to golf will ensure that you put yourself in the best position possible to play breaking 80 in golf.
It will require a good amount of practice and building a solid swing and short game to push you below the magical 80 that so few golfers achieve. 
For more, check out our tips from seasoned golfers and how to practice golf at home.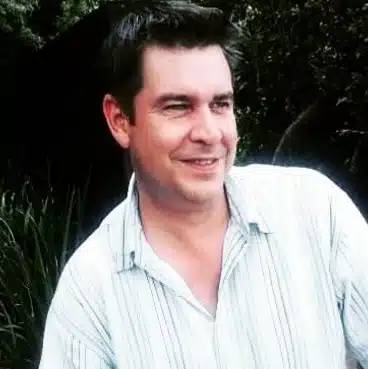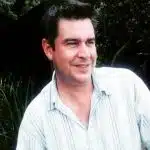 Charl is an avid golfer who studied marketing and advertising. He is fascinated by new technology in golf equipment and the mechanics of the perfect swing.