If you've been struggling with your golf game, particularly on the greens, you may be searching for the best arm lock putters. Regardless of your stage in golfing, arm lock putters can be a game-changer, especially if you're dealing with wrist breakdown issues. You may miss out on the opportunity to lower your scores if you don't explore these putting options.
Here are the best armlock putters for 2023:
Armlock putters can significantly help stabilize your putting stroke and if you don't understand your options you could be wasting you rpotential. This blog post will cover a detailed review of some of the top arm lock putters in 2023, focusing on their costs, design, and performance. Let's dive into it!
3 Best Armlock Putters 2023
Putter
Best Overall: ODYSSEY 2-BALL TEN PUTTER
Best for Advanced Players: Bettinardi Studio Stock #28 Putter
Best Budget Pick: COBRA KING 3D PRINTED AGERA PUTTER
Pros

Excellent alignment
Superb balance
Good roll off the face

High-quality construction
Comfortable grip
Impressive aesthetics

Unique 3D-printed design
Affordable price
Forgiving

Cons

Some may find it slightly heavy
Premium price point

Not beginner-friendly
High-end price tag

Somewhat unusual look
Might lack the feel for purists

Price Score (out of 100)
90
85
95
Design Score (out of 100)
95
92
90
Performance Score (out of 100)
97
96
92
Rating (out of 5 stars)
4.7
4.5
4.3
Benefits of Armlock Putters
Armlock putters offer several benefits over traditional putters, including:
Reduced Wrist Action
The armlock putting style helps reduce wrist action, leading to more consistency and accuracy. This is because the grip is positioned against the forearm, which prevents the wrists from rolling during the stroke.
Improved Alignment
Armlock putters can help to improve alignment because they force the golfer to keep their arms extended and their shoulders square to the target. This can help ensure that the putter face is square at impact, essential for consistent putts.
More Consistent Stroke Speed
Armlock putters can help to promote a more consistent stroke speed because they require the golfer to use their shoulders and arms to generate power rather than their wrists. This can help prevent the putter head from accelerating or decelerating during the stroke, leading to missed putts.
Reduced Putting Yips
Armlock putters effectively reduce the putting yips, which is a common problem for golfers of all skill levels. This is because the armlock putting style helps remove the hands from the stroke, reducing the tension and stress that can lead to the yips.
If you are looking for a way to improve your putting, an armlock putter may be a good option for you. However, it is important to note that armlock putters are not for everyone. Some golfers may find that they do not get along with the armlock putting style and may prefer to use a traditional putter.
Why You Should Trust Us
Our team spends thousands of hours trying out and researching golf equipment to help you take your game to the next level. Here's our product review process.
We're able to bring these reviews to you through the small commissions we earn if you buy through the links below.
How We Reviewed These Putters
GolfSpan only endorses equipment and brands we trust.
I've played golf for +20 years and am a professional writer about golf equipment. I meticulously researched each of the putters below. Following this, an editor combed through all the information to ensure it reads well and is factual. We also regularly review our content as the market changes to bring you the latest in golfing gear.
For this post on putters, I considered the following criteria:
Cost
Sun protection
Comfort
Style
Material
Sweat-wicking
5 Best Arm Lock Putters for 2023

Pros
Excellent alignment
Superb balance
Good roll off the face
Cons
Some may find it slightly heavy
Premium price point
Key Features
High MOI Design
Microhinge Star Insert
Armlock Design
Rating: 4.7/5
Drawing from our experience, the Odyssey 2-Ball Ten Putter features a design focused on alignment and stability. It has a high MOI design that offers an excellent balance, much more so than its rival Scotty Cameron arm lock putter. Moreover, the armlock design provides a steady and anchored stroke, reducing the wrist movement. As per our expertise, this putter offers a comfortable grip and clean roll.
Who's It For?
The Odyssey 2-Ball Ten is perfect for golfers seeking better alignment and a more stable stroke in their putting game.

Pros
High-quality construction
Comfortable grip
Impressive aesthetics
Cons
Not beginner-friendly
high-end price tag
Key Features:
Armlock design
Soft Carbon Steel construction
F.I.T Face Milling
Rating: 4.5/5
After conducting rigorous experiments with it, we found that the Bettinardi Studio Stock #28 Armlock Putter is a game-changer for golfers seeking precision and control. Drawing from our experience, its soft carbon steel construction gives it a premium feel that advanced golfers will appreciate. This material choice ensures the putter is built to last and can withstand even the harshest conditions on the green.
The signature F.I.T. Face Milling contributes to the superbly consistent roll and provides impressive feedback with every stroke, helping the golfer refine their technique over time. The armlock design anchors the putter against the golfer's forearm, stabilizing the stroke for better control and accuracy. This putter can indeed transform your putting game, especially when you check out our guide to mastering putting.
Who's It For?
This putter is best suited for advanced players who understand the game's intricacies and are willing to invest in a high-quality putter that offers superior performance and durability.

Pros
Unique 3D-printed design
Affordable price
Forgiving
Cons
Somewhat unusual look
Might lack the feel for purists
Key Features
3D-printed design
Armlock design
SIK Face Technology
Rating: 4.3/5
The Cobra King 3D Printed Agera Putter demonstrates that cutting-edge technology and affordability can go hand in hand. Our team discovered through using this product that its 3D-printed design is not just a gimmick but a functional innovation. Redistributing weight achieves an optimally high MOI, leading to a more stable and consistent roll.
Another exceptional feature is the SIK Face Technology, which ensures every putt rolls consistently, regardless of the loft, increasing the chance of sinking your putts. This technology, paired with its armlock design, enables a sturdy and solid putting stroke.
Who's It For?
The Cobra King 3D Printed Agera is perfect for golfers seeking an affordable putter that doesn't compromise on innovative features and solid performance.

Pros
Excellent feel
Good consistency
High-quality construction
Cons
High price point
Might take time to get used to
Key Features
Armlock design
Milled from Soft Carbon Steel
Lamkin Deep Etched Cord Grip
Rating: 4.4/5
Our findings show that the Bettinardi 2022 Inovai 8.0 Armlock Putter is a phenomenal choice for golfers who prioritize consistency in their putting stroke. The putter, crafted from soft carbon steel, offers a comfortable and stable feel. The armlock design significantly minimizes wrist action during the stroke, allowing for better control and more consistent results.
The Lamkin Deep Etched Cord Grip further adds to the putter's appeal by ensuring a comfortable and secure hold. This putter performs exceptionally well in practice, delivering consistent distance and direction control. The robust construction and excellent craftsmanship justify the higher price point, making this putter a worthwhile investment.
Who's It For?
The Inovai 8.0 is ideal for mid-to-low handicappers looking to stabilize their putting stroke and who value the blend of quality construction and superior performance. For extra results, check out our putting tips article.

Pros
Durable construction
Precision milled face
Well-balanced
Cons
May require adjustment period
Premium price tag
Key Features
Armlock design
Milled Face Technology
High MOI
Rating: 4.6/5
Based on our first-hand experience, the PING Hardwood Armlock Putter is a remarkable blend of design, craftsmanship, and performance. It's crafted with durability in mind, and the high-quality materials guarantee a long lifespan, even for golfers who play regularly.
The precision-milled face was a standout feature when we trialed this product, delivering exceptional feedback and consistency in every stroke. It translates to a confident and accurate putting game, enabling you to approach each green with an added sense of certainty.
The high MOI, complemented by the armlock design, offers increased stability throughout the putting stroke, reducing wrist action and thus promoting a more controlled and repeatable stroke. On the course, this can mean fewer putts and lower scores.
One of the key observations during our test was the comfort and balance of this putter. Its armlock design, combined with a well-distributed weight, creates a balanced feel, making it effective and enjoyable to use.
Who's It For?
The PING Hardwood Armlock Putter is best suited for serious golfers willing to invest in a high-end putter that offers excellent stability, control, and comfort on the green. It's especially beneficial for players struggling with their putting consistency and looking for a reliable club to enhance their performance.
What to Consider When Buying an Arm Lock Putter
When purchasing an arm lock putter (also known as a forearm putter), there are several key factors to consider to ensure that you find the right club for your needs. This section will delve into the essential aspects you should keep in mind as you make your choice.
Length
One of the main differences between standard putters and arm lock putters is the length. Armlock putters are generally longer, typically between 40 to 43 inches. The added length is designed to rest against your lead forearm, adding stability to the stroke. When shopping, make sure to select the right length that suits your height and posture. Most golfers will opt for a 42-inch putter.
Weight
The weight of an arm lock putter can influence your control and feel of the putt. A heavy putter may provide more stability, while a lighter one could offer a better feel. Pay attention to the head weight, as this will play a critical role in your ability to control the speed and direction of your putts.
Lie Angle
The lie angle is an often-overlooked factor in choosing a putter. This is especially important for arm-lock putters as it must accommodate the technique. The putter should sit flat on the ground in your stance, so consider your normal setup and posture when checking this aspect.
Loft
The loft of the putter affects the initial roll of the ball. You may need slightly more loft with an arm lock putter as the forward press at setup can de-loft the putter face. A professional fitting can help determine the optimal loft for your putting stroke.
Grip
Arm lock putters usually come with larger and longer grips. The right grip can make a substantial difference to the feel and success of your putting stroke. It needs to feel comfortable in your hands and against your lead forearm. Our article breaks down the best putter grips on the market.
Price
Like any golf club, arm lock putters vary significantly in price, with premium models from well-known brands carrying a higher price tag. Set a budget you're comfortable with and try to find the best putter within that range. Remember, the most expensive putter option isn't always the best for your game.
Considering these factors will ensure you pick the best arm lock putter suited to your style and needs, ultimately enhancing your performance on the greens.
Arm Lock Putters: FAQs
Who Should Use An Armlock Putter?
Armlock putters can be a great choice for golfers seeking more consistency and stability in their putting stroke. If you struggle with excessive wrist action or inconsistent posture during your putting, an armlock putter could help to improve these aspects. It's also a good option for those who were previously using belly putters since the technique is somewhat similar.
Which Professional Golfers Use Armlock Putters?
Several professional golfers have successfully integrated armlock putters into their games. Most notably, the PGA Tour golfer Bryson DeChambeau has been a prominent user of this style of putter. Other professionals like Matt Kuchar and Webb Simpson have also used armlock putters to great effect.
Are Armlock Putters Legal?
Yes, armlock putters are legal under the rules of golf. The USGA (United States Golf Association) and the R&A (Royal & Ancient) determine the legality of golf equipment, and as of my knowledge cutoff in September 2021, they've made no rulings against armlock putters
What Is The Best Armlock Putter Length?
The optimal length for an armlock putter can vary based on your height, arm length, and personal comfort. However, most armlock putters tend to range between 40 and 43 inches in length. It's recommended to consult with a golf professional or fitter to find the length that suits you best.
Final Thoughts
Navigating the world of arm lock putters can seem daunting, especially given the range of available options. However, after conducting extensive research and trials, we found that the Odyssey 2-Ball Ten Putter stood out as our top pick for the best arm lock putter of 2023. Its excellent alignment, superb balance, and solid roll off the face make it a standout choice for golfers of all levels.
That said, every golfer is unique, and what works for one may not work for another. Factors such as your height, posture, grip style, and budget all play into finding the right arm lock putter for you.
The best armlock putters on the market have proven effective not just for professional golfers but for amateurs as well. It's worth exploring if you're looking to bring more stability and consistency to your putting game. As always, we recommend testing a putter yourself before making a final decision. And remember, no club can replace practice and a solid putting technique. We hope you enjoyed our armlock putter review!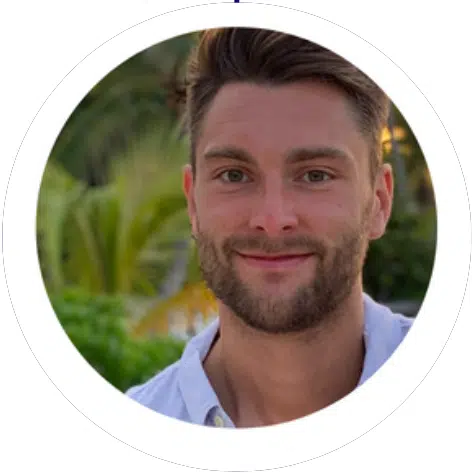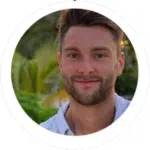 Sam has been playing golf for over 20 years and founded Impact Golfer. As a teenager, he discovered his love for the game using his grandad's clubs, including a wooden driver! As a golf obsessive, Sam plays whenever possible: regularly competing in matchplay with his friends and in tournaments at his local club. Fortunate to have a close friend who is a club pro– he has tested almost every type of equipment on the market (no freebies yet).