The most expensive putters in golf fetch eye-watering figures that the average player can only dream about. This guide introduces you to the top ten most expensive putters ever sold and a list of options accessible to the average golfer.
I will introduce you to premium mass-produced putters that any golfer with deep pockets can acquire. Then, I will tackle unique and rare putters, which are collector items and not meant for use on the putting green.
By the end of this guide, you will learn the following
Top 10 most expensive putters sold
Most expensive putter for the average golfer
Evnroll is the most popular and costly putter for amateurs
Scotty Cameron has more expensive putters on the list than any other manufacturer.
Most Expensive Putters 2023 Edition
What Makes Some Putter More Expensive Than Others
Premium-priced putters consist of a high-quality clubhead with a milled face or premium insert. In addition, these putters carry a high-end brand name that has stood the test of time, like Scotty Cameron or Ping.
Besides putters designed for everyday use, collectible items are available for individuals with Scrooge McDuck-level wealth. These items are expensive because they are from a limited edition.
Plus, renowned golfers like Tiger Woods or Bernhard Langer may have used them.
Finally, a golf club might be centuries old and the only one in existence, resulting in a five-star asking price.
Putters in the collectible bracket are generally only available through auctions at houses such as Christie's Sotheby's or Golden Age auctions.
The Most Expensive Golf Putters You Could Own
Key Features
CNC-milled putter face
Excellent forgiveness
Provides a soft feel
The Evnroll ER 5B is crafted in Carlsbad, California, and produces exceptional feedback, a soft feel, and a smooth roll. Although the brand is less discussed than Scotty Cameron or Odyssey putters, Ian Poulter, Lexi Thompson, and Lucas Glover have all trusted stroked Evenroll at some point.
The ER 5B Hatchback fetches $419 and is available to the public. In my experience, this putter provided ample forgiveness and consistent roll without impacting feel. Plus, its glare-resistant finish shields your eyes at address to prevent disturbance. Finally, the clubhead features 25 degrees of toe hang, better fitting arched strokes.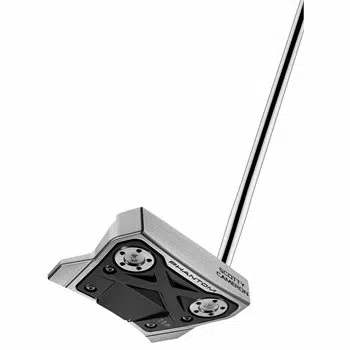 Key Features
Milled stainless steel face
Feels like a blade putter
High moment of inertia (MOI) design
The Phantom X 11.5 is far from the most expensive Scotty Cameron putter ever sold, but it still fetches a premium. The $429 putter features an expertly milled 303 stainless steel face for greater friction and a soft touch on all strokes.
Titleist engineers produced a swept-back winged mallet that generated superb stability at impact, reducing speed and spin drop-off. Finally, the low bend shaft design on the Phantom X 11.5 creates toe hang for arched putting strokes.
Bookmark our review on the best mallet putters to find forgiving, consistent flat sticks to reduce three putts.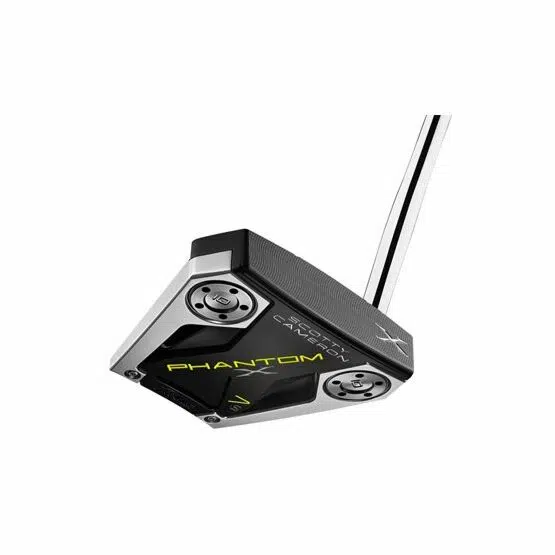 Key Features
Classic wing design enhances stability
Milled stainless steel face
Exceptional feel
Another premium putter out of the Scotty Cameron Carlsbad factory, which offers forgiveness and consistency to the average golfer. Its $429 price tag may appear steep, but wait until you see the rarest Scotty Cameron putters later in this guide.
Like the Phantom X 11.5, this edition carries a mallet construction but produces the feel of a blade putter. Furthermore, the sizeable putter head resists rotation during your stroke to keep the face square at impact. All in all, it offers an exceptional feel, clean roll, and optimal forgiveness.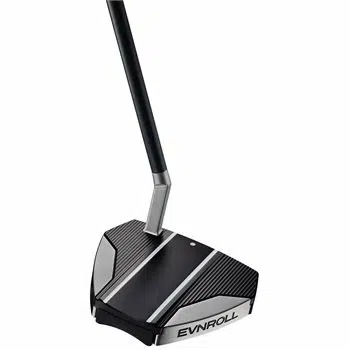 Key Features
Sweet Face Technology prompts consistent roll
Mallet head design
High MOI for greater forgiveness
The second Evnroll on the list is the $429 ER11v which is milled in Carlsbad and offers maximum forgiveness globally. A high MOI design provides maximum stability and prevents speed drop-off on-off center strikes.
Sweet Face Technology further enhances forgiveness. It limits the impact of off-center strikes to promote consistent distance control. Lastly, its precisely milled face softens the feel of each stroke and boosts feedback to better judge the force of each stroke.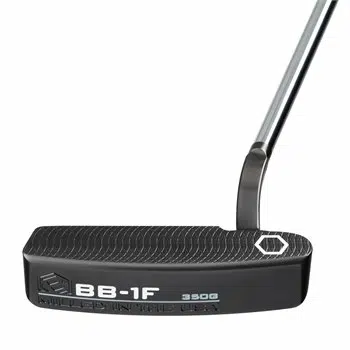 Key Features
303 stainless steel milled blade putter
Moderate toe hang
PVD glare-resistant finish
Chicago-based Bettinardi has crafted high-quality putters for 25 years. Professionals like Matt Kuchar, Fred Couples, and Matt Fitzpatrick understand their value and stroke them on tour. The BB1 blade putter fetches $429 and offers slightly arched strokes, an incredible feel, enhanced friction, and a clean roll.
In my experience, the Aggressive Flymill Face Milling produced a soft feel and eliminated skidding off the clubface. Finally, its rich PVD finish adds an attractive touch and resists sun rays for improved glare resistance.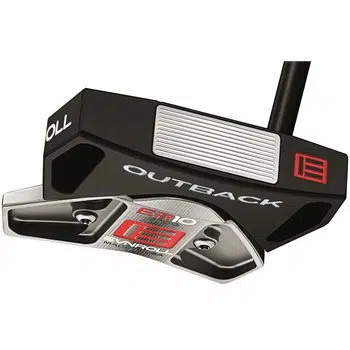 Key Features
Sweet Face Technology
Ultra-high MOI mallet putter
CNC milled face
The California outfit features once more on the list, but this time, the Evnroll ER10 makes an appearance. Like other Evnroll putters, it contains Sweet Face Technology to preserve ball speed and topspin on off-center strikes. Plus, it possesses maximum MOI for stability and forgiveness across the putter face.
Once more, I was impressed with the expertly milled putter face and enjoyed optimal feel, feedback, and smooth roll. Lastly, I found the double line and dot combination simplifies the task of aiming the putter face.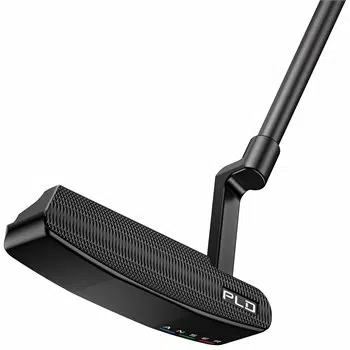 Key Features
Blade design
Deep milled face
Incredibly soft feel
We switch up our list and turn to a well-known putter brand, which has brought us forgiving flat sticks since 1959. The Ping PLV Anser Stealth putter is $449 and features a blade design and a deep-milled face for a delicate feel and enhanced roll.
The plumber's neck hosel creates an element of toe hang, better suited to slightly arched strokes. It does not provide the forgiveness of mallet putters, but superior golfers will welcome the premium finish, feedback, and performance.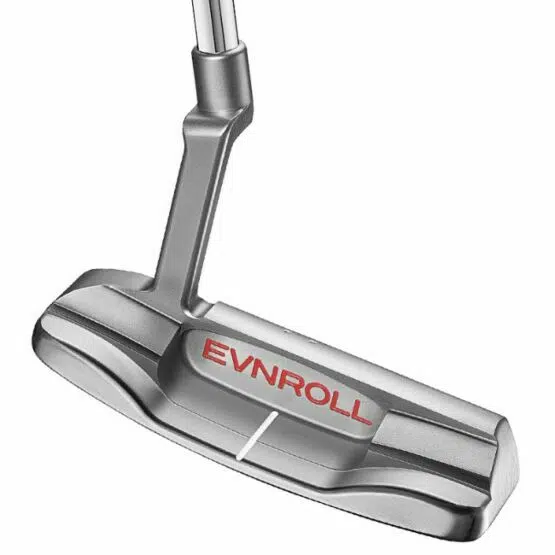 Key Features
Blade putter head
Plumbers neck hosel
Sweet Face Technology
The final Evnroll on our expensive putter's list is the ER1.2, a milled blade design for exceptional feel and roll. In addition, I felt the black ceramic finish added an extra element of class to the putter and reduced glare efficiently.
The $459 putter is equipped with Evnroll's successful Sweet Face Technology to normalize speed and spin across the face. Despite its reduced MOI, the milled face pattern boosts friction and prompts a clean roll on mishits for consistent distance control on the green.
Key Features
Mallet putter head design
Milled face and Performance Groove Technology
Stand-alone putter
My compatriot Ernie Els has used Bloodline putters since 2017 and has often spoken about their balance, forgiveness, and clean roll. The Stand Up putter pushes the $500 mark and offers golfers a stand-alone putter for a better perspective of your clubface alignment.
Step away from the ball. The putter will remain in place, and check if you are aiming along the correct line. I also enjoy the forgiveness and stability of the oversized putter and feel its Performance Groove Technology and milled face produce a clean rolling putt on most occasions.
Key Features
Armlock putter
Milled stainless steel face
Double wide blade
Study In Kinematics (SIK) Golf mill their putters in Florida and recently changed its name to LA Golf. The DW C-Series Armlock putter features a milled face with the Descending Loft Technology (DLT) found in the Cobra Vintage putter series.
The DLT helps you produce a clean strike and smooth roll from any angle of attack. An insert in the center of the face ensures forward roll for greater consistency. Finally, the DW C-Series produces a soft feel for better feedback on all strikes.
10 Rare Putters
The first 10 picks on our list focused on expensive putters accessible to the average golfer. Now, we get real and reveal ten rare and expensive golf putters.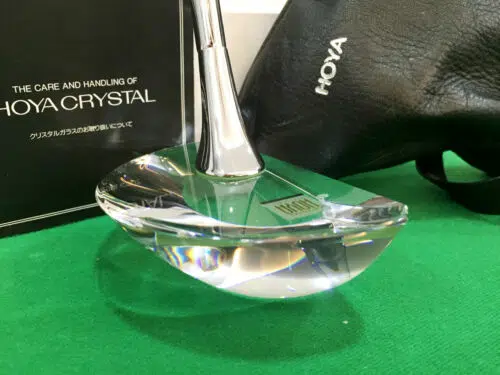 Key Features
Crystal putter
Limited edition
Collectible item
The Hoya Crystal putter series is a limited edition creation that pushes the boundaries of golf putter design. Who knows what the feedback is on putts with a crystal putter, but it should produce a glassy roll.
Based on its premium price tag, the Hoya is best left as an ornament. On the other hand, if you spend that type of money, you will probably be curious about how it performs and eventually take it for a spin.
9. Titleist Scotty Cameron Damascus Grand – $6,750
Key Features
Blade putter
Crafted from quality Damascus steel
Deep center of gravity (CG) for a pure roll
The Damascus Grand is one of seven Scotty Cameron putters among the top 10 most expensive putters in the world sold. Titleist and Scotty Cameron employed the steel once used for crafting swords in Syria. This high-quality and durable experience is worth the money alone.
However, the Damascus Grand promotes an incredible feel and limits skidding for a smooth rolling putt. Added to the purity of the roll is Tungsten Flange Technology which deepens and lowers the CG.
Find a host of new and affordable soft-feeling flat sticks in our review on the best blade putters.
8. Titleist Scotty Cameron Tour My Girl Golf Putter – $8,800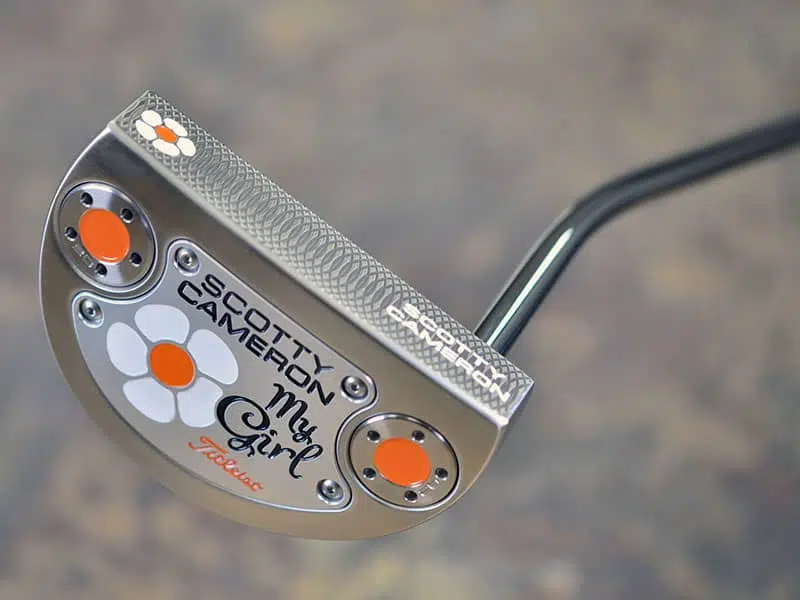 Key Features
Black pearl finish
$8,800
Limited series of 1000
Scotty Cameron releases the Tour My Girl Golf putter annually, which has become a collectible item. The blade designs with a classy, black pearl finish carry the famous 009 marking, which refers to the last three digits of the Carlsbad area code.
Male golfers usually obtain this limited-edition putter for their wives or girlfriends. However, a handful of female collectors enjoy the uniqueness of the high-end putter. The My Girl putter is not all about looks. It also features a milled putter face to increase friction and produce optimal forward roll.
7. Titleist Scotty Cameron Tour 009 – $9,500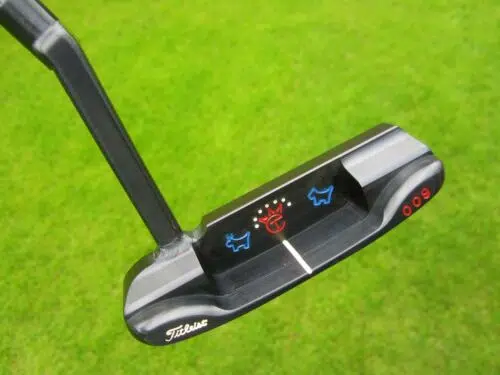 Key Features
Blade design
Milled face
Produces clean roll
The next Scotty Cameron on the list is the Tour 009, which I have seen run as high as $9,000. The tour design features a compact blade with a precision-milled face for greater friction and a soft feel.
Besides the feel and roll of the Scotty Cameron Tour 009, it features a Black Pearl finish to add an extra touch of class. In addition, the premium finish provides superb glare resistance at address. Would you fork out close to $10,000 for a single putter?
6. Scotty Cameron Tiger Woods 1997 Masters TEI3 – $20,000
Key Features
270 in the series
Features Tigers signature
Includes its own rack and certificate of authenticity
Scotty Cameron crafted the Tiger Woods 1997 Masters TEI3 limited edition replica putter to pay homage to the "big cat." 270 putters were made to honor Tiger's final score in his 1997 Augusta win.
The TEI3 blade putter is a collector's item and should remain in mint condition. However, the flat stick was designed to induce a delicate touch and pure roll on center strikes. The going rate for this Scotty Cameron collectible is a cool $20,000.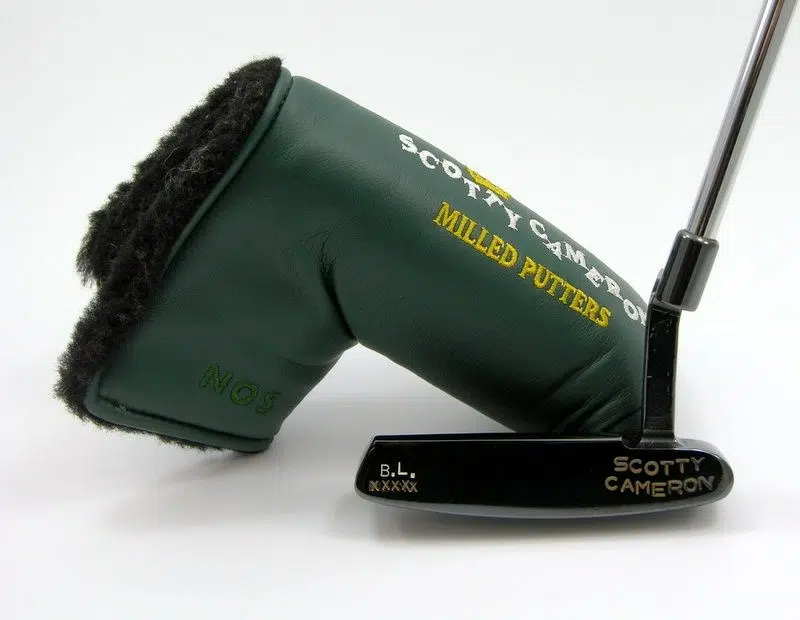 Key Features
Sold for over $59,000
Actual putter used by Bernhard Langer to win the 1993 Masters
Blade design with a raw steel face
The Scotty Cameron Bernhard Langer 1993 Masters Tournament putter went under the hammer in March 2021, fetching over $59,000. Like most high-end auctions, the buyer remained anonymous. Unlike the higher-priced Newport 2 Tiger Woods Replica, this was the actual putter the German used to claim his green jacket.
Langer's initials, B.L. appear on the toe of the putter with 5 x's underneath. Scotty took this action to scratch out the original Mizuno mark on the putter. Cameron was fed up with the Darrell Survey tracking his putter as a Mizuno. Finally, the putter sports a raw steel finish and a classic, compact blade design.
4. Barth And Sons First Lady Golden Putter Special Edition – $150,000
Key Features
24 ct gold coated shaft
The putter head contains crystal inlays
$150,000
The Barth and Sons First Lady Golden Special Edition is the most expensive putter ever produced. I find it unnecessary, but there are definitely those who are attracted to its flashiness.
The shaft is coated with 24-carat gold, and the blade putter head is fitted with crystal inlays and includes a quality cherry wood case. Finally, Barth and Sons added a premium leather grip to the putter for a soft, comfortable, and tacky feel.
Key Features
Only 21 ever made
Tigers name on the flange and initials on the face
Blade design
Golf Channel reports that a replica of the Scotty Cameron that an unnamed buyer paid over $154,000 for the Newport 2 Tiger Woods replica. Scotty Cameron created only 21 putters in the series. Each putter has unique differences from the actual flat stick Tiger used.
The blade putter head design features a raw steel face and a single alignment dot above the putter face. However, considering the price, you probably will not want to avoid this flat stick seeing the light of day.
There was another putter from the same series, which sold for $90,000 in 2019. The lower price was due to fewer similarities than Tiger's actual putter.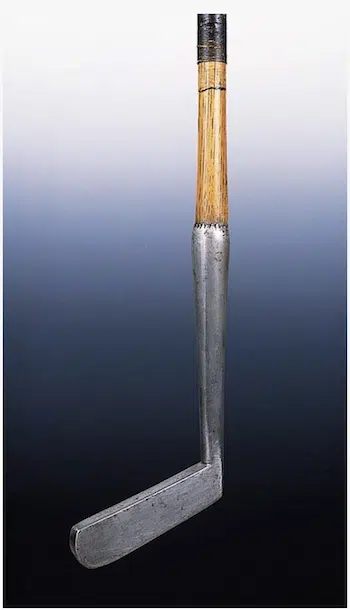 Key Features
Crafted in the 18th – 19th century
Fruitwood metal-headed blade
Sold for $165,000
Crafted by Simon Cossar somewhere between the late 18th and early 19th century, this blade putter fetched $165,000 at auction. Cossar was a famous golf club manufacturer who pioneered the stamp of authenticity manufacturers use on golf clubs.
The fruitwood shaft attached to the rare metal wood head with a well-knopped hosel. Granted, this putter is past its prime for days on the course, but the lucky owner holds a piece of golf history in their mitts.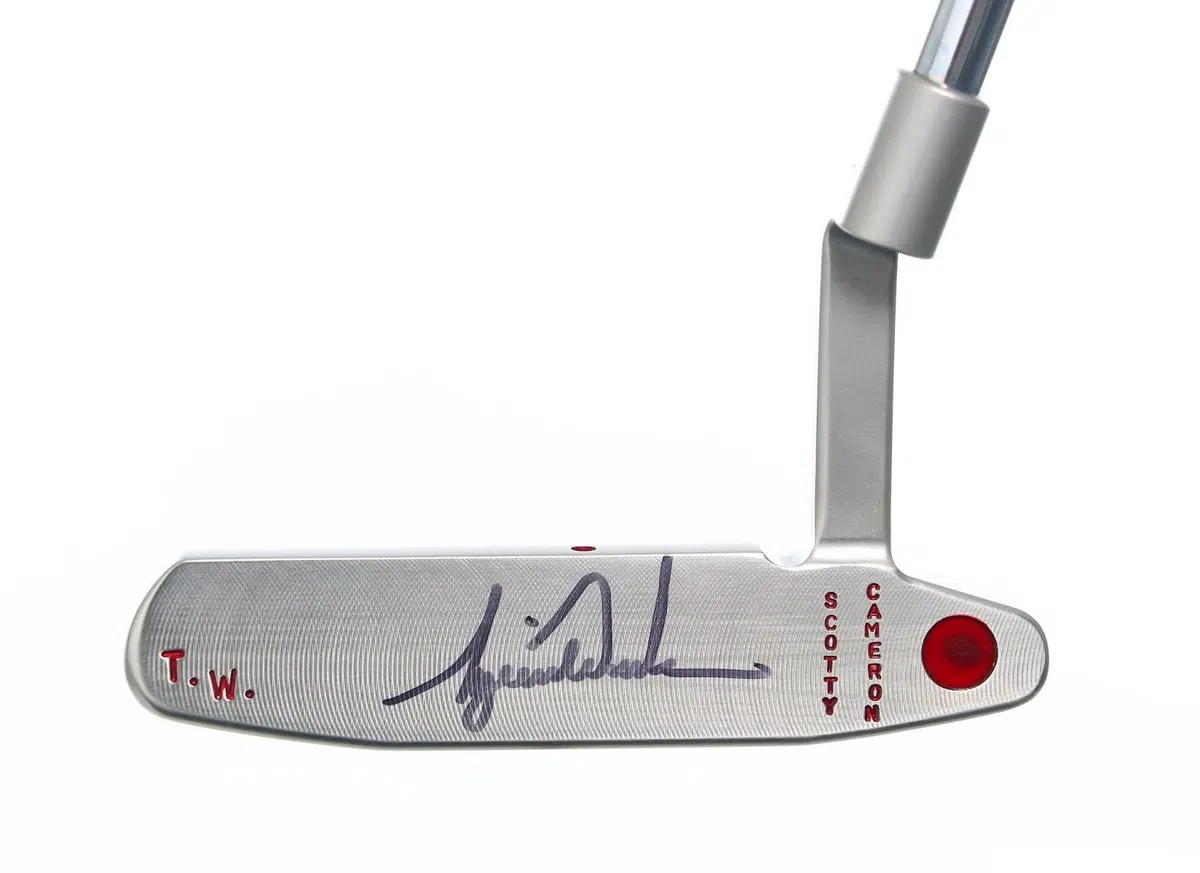 Key Features
Sold for $393,300
Backup putter crafted for Tiger Woods
Blade design with a raw face
Tiger Woods and Scotty Cameron partner once again to smash a record. This time, the most expensive individual golf club ever sold. Although Tiger never used this actual putter, it was crafted as a backup for the big cat around 2005.
Golf Magazine reports that the Newport Red Dot 2 went onto the block in 2021 and picked up $393,300. In the summer of 2022, his 2005 backup putter fetched $328,576.80, over $65,000 less than his 2000 fallback.
Conclusion
When looking at the list of the most expensive putters, golf is a game solely reserved for the rich. However, you can find a host of affordable golf equipment, apparel, and accessory reviews on Golf Span, that do not demand deep pockets.
The Scotty Cameron Tiger Woods 2000 Backup is the most expensive golf putter in history at $393,300. Acquiring this expensive putter is highly unlikely, but you can find a host of quality, affordable pre-owned Scotty Cameron putters in our detailed guide.
However, if you appreciate their craftwork, and a rarest Scotty Cameron putter is out of the question, think about the Phantom X 11.5. It is forgiving, feels soft, and generates a clean roll on all strokes for improved distance control.
Read More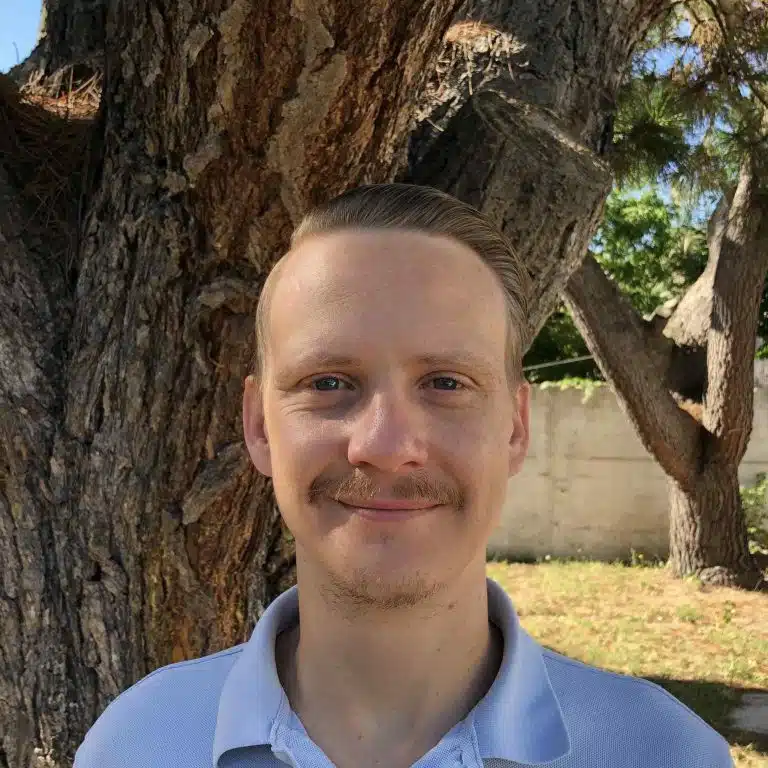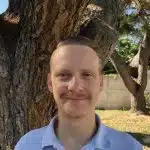 Matt is a seasoned golf equipment writer and sports fanatic. He holds a Postgraduate in Sports Marketing and has played golf for over 28 years.