The "shop by player" feature at PGA Tour Superstore lets you find your favorite players' golf gear. You can find the feature when you hover over the club's menu at the top left of the page. A drop-down menu with 4 columns appears, and the shop by player link is located in the 4th column underneath the view all menu.
Discover the clubs, balls, and apparel the finest golfers use and add them to your collection. In this post, I'll guide you on using this convenient feature, eliminating the need to scroll through troves of gear listed on the PGA Tour Superstore site.
What Equipment Can You Find In The Shop By Player Feature on PGA Tour Superstore?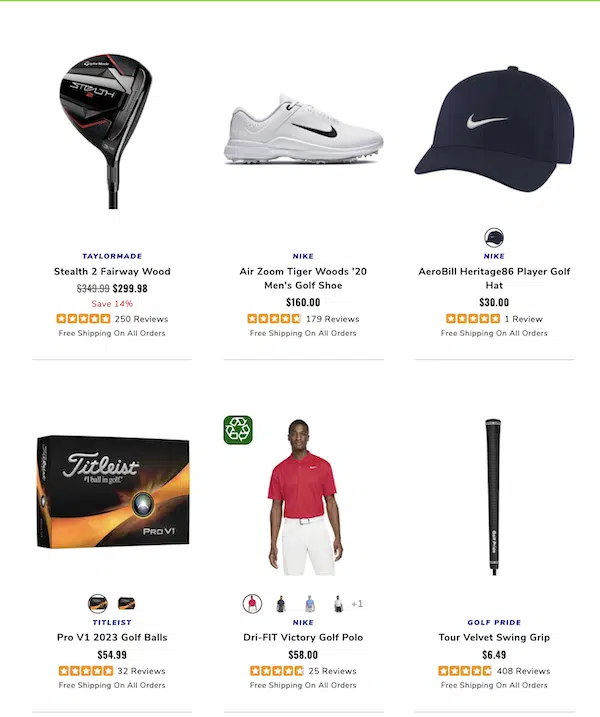 You can find the clubs, balls, grips, apparel, shoes, launch monitors, and wearable technology of golfers listed in the shop by player feature. If a player uses prototype, tour edition, or older irons, wedges, or putters, it probably will not be listed.
Team Europe and USA Ryder Cup players are currently the only individuals representing the "shopping by player" section. The golfers featured include Scottie Scheffler, Rory McIlroy, Brooks Koepka, Viktor Hovland, and Max Homa.
For example, Matt Fitzpatrick plays Ping S55 irons, released in 2013. A new set is challenging, so the PGA Tour Superstore does not list any irons under his profile. His European teammate Justin Rose follows a similar trend with the 2018 TaylorMade M3 440 driver, which is absent from his page.
Golf Clubs
I found a robust selection of drivers, fairway woods, irons, wedges, and putters from the sport's best players. I did notice that the PGA Tour Superstore was missing a few clubs from some of the golfer's bags, but this boils down to a lack of stock or a customized design to match a player's swing.
I noticed that TaylorMade P7TW irons were absent from the portfolio of Scottie Scheffler, and you can only find Patrick Cantlay's lob wedge. Conversely, I found Rory McIlroy, Collin Morikawa, and Ricky Fowler best represented in this department.
Grips
Beyond golf clubs, you can source the preferred grips of your best tour professional. Whether the Golf Pride Tour Velvet or MCC Swing, you can acquire the golf grips individually or in a set to install on all your golf clubs.
Balls
During my research, I noted that the golf balls for all golfers listed in the "shop by player" were present. The Titleist Pro V1x and TaylorMade TP5x are the most popular options. However, Callaway staffers Schauffele and Rahm buck the trend by employing the Chrome Soft X LS and Chrome Soft X.
Apparel
I thought PGA Tour Superstore did well to include the majority of polos, pants, mid-layers, jackets, and caps. I could acquire the apparel of every player, bar Matt Fitzpatrick, Patrick Cantlay, Justin Rose, Wyndham Clark, and Justin Thomas.
Technology
You will only find the favorite tech products of select golfers, including Jon Rahm, Rory McIlroy, Justin Thomas, and Scottie Scheffler. Rahm and Scheffler use the Full Swing Kit Launch Monitor, while Rory and Justin wear the Whoop 4.0 Fitness Tracker.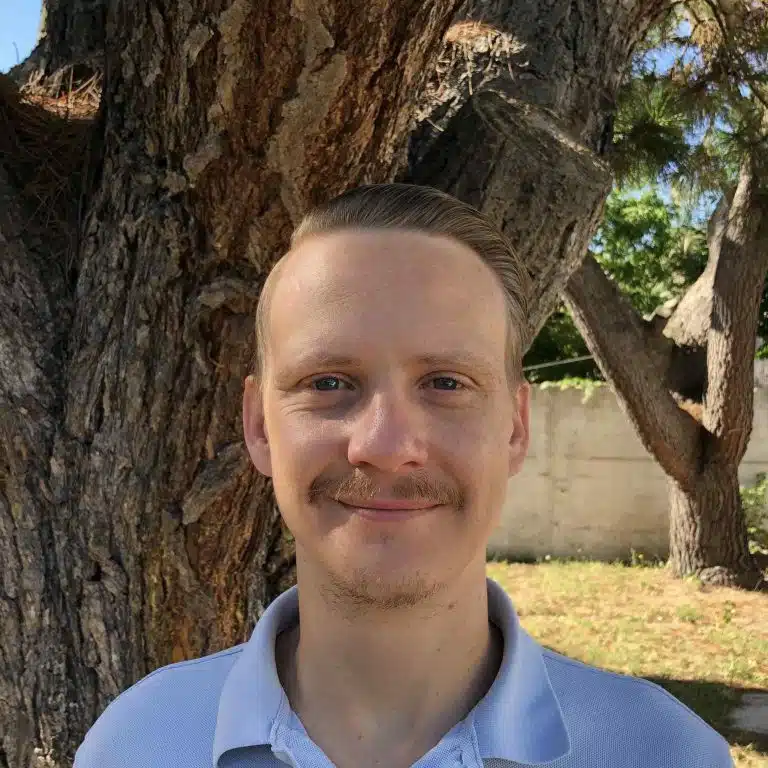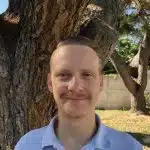 Matt is a seasoned golf equipment writer and sports fanatic. He holds a Postgraduate in Sports Marketing and has played golf for over 28 years.