Nothing beats being out on the course, but I was pleasantly surprised when I played PGA 2K23. The game builds on the success and addicting gameplay of its predecessor PGA 2K21, released in 2020.
Is the PGA 2K23 worth it? PGA 2K23 is a fun golf simulation game with a realistic, immersive experience. It features 20 courses, new PGA stars and Career mode, and more custom options, making it a good choice for casual and hardcore golf fans. However, it's not the best choice for gamers looking for an easy-to-learn or arcade-style experience.
In this PGA 2K23 review, I will look at how this game differs from the past version and competitors like EA Sports PGA Tour.
You'll learn:
Pros and cons
Our verdict
How does the 3-click system work
Which new PGA stars are added?
How does it compare to PGA 2K21?
How does it compare to EA Sports PGA Tour?
PGA 2K23 Review—Should You Buy It?
Pros
Realistic swing mechanics: In PGA Tour 2K23, the game exclusively uses swing-stick mechanics. HB Studios chose this to make the game more realistic by simulating real-life golf swing mechanics. Ultimately, this recreates your full motion during a golf swing.
Career Mode is Way More Fun Now: I found the detailed customization options an incredible upgrade since the last game. Create a new character and work your way through the ranks as you compete against the best on the circuit. Different starting points offer you different challenge levels, which is good for seasoned players and beginners.
New PGA Stars Added to the Game: This includes the likes of Tiger Woods, Steph Curry, Matt Fitzpatrick, John Cena, and Michael Jordan. You can only play those players in the side modes or versus play—the casual modes.
Redesigned Swing Meter: The swing meter sits next to your golfer instead of sitting below the golfer like in past games. The developers shaped it to mimic the arc on a swing plane. Due to this change, you can better observe the path of your golf club and stop for the strike right at the sweet spot for the maximum distance.
Cons
The Presentation Needs Work: HB Studios attempted to recreate the atmosphere you'd see at a televised golf event. You wouldn't call it outright bad, but it was horribly done at points. Commentators regularly make the wrong calls and fail to identify when the ball was on or off the green. The graphics, also for a new-generation console game, leave much to be desired.
Microtransactions: Over the years, 2k games have earned a reputation for its intrusive microtransactions. They especially did that in NBA 2k, but it's not quite as bad in PGA 2K23. With that said, many gamers will dislike the microtransactions, which don't add much to the game. They just become another greedy cash grab.
Limited Courses, Pros, and Tournaments: Unfortunately, Career Mode loses some appeals due to licensing restrictions. They managed to get 20 licensed courses. They focus more on the FedEx Cup in Career Mode because they don't have the licensing for the US Open or the Masters.
PGA 2K23: Features & Benefits
Innovative Three-Click System
When you look at the PGA Tour 2K23 reviews, most of them highlighted the innovative three-click system. I don't want to oversell this as original because other popular golf games like Hot Shots, Mario Golf, and old Tiger Woods games used them. Typically, gamers thought of it as more of an arcade gameplay style.
The three-click system differs because it uses the bottom-right corner for feedback on golf shots.
Press the action button and hold it to determine distance.
After you let go of the button, you want to release it in the white part for the optimal shot.
Next, you will see another line going counterclockwise toward the bottom of the circle.
That highlights the three-click system and how it works for shots. Important to note you only need to take two clicks for putts on the green. The featured stick-swing mechanics add more nuance to the game than other golf simulators.
Understand how you can choose 6 difficulty levels from casual to hardcore players. The system adds extra realism, but if you play tournaments on the highest difficulty, you may need to reduce the target ones slightly. The extra difficulty requires even better timing. You can play the game either with the three-click system, or you can play it with the analog swing stick mechanics. You can adapt both systems to fit your skill.
More PGA Tour Players Added to PGA 2K23
In 2K23 golf, the developers at HB Studios added more PGA Tour golfers than ever before.
In total, golf 2K23 licensed 19 male and female PGA Tour pro golfers for the game. This includes Justin Thomas and Tiger Woods. Many gamers disliked in the past how the game left out Tiger Woods, but they added him to the new game. You just need to buy the right edition.
You can buy the game in 4 versions that include:
For gamers with an older console, I would recommend the PGA Tour 2K23 Deluxe Edition because how it gives you a free upgrade from the PS4 to the PS5 or from the Xbox One to the Xbox Series X/S.
Related article: The Best Online Golf Lessons: Improve Your Swing!
PGA Tour 2K23 vs PGA Tour 2K21
For this PGA 2K23 review, I found how many of the minor issues that I experienced in PGA Tour 2K21 were ironed out in PGA Tour 2K23.
On-Course Gameplay is Better
For example, the issues with the on-course gameplay they had in 2K21 vanished in the latest version. Putts made at the right speed dropped into the hole more frequently. That makes sense because in the past version, they had too many lip-outs that were exasperating to say the least.
In the last game, when you made an offline teeshot, the penalty was immense. The short and heavy rough were a struggle to hit it out of, and it often felt like you were struggling to hit it out of the weeds.
Better My Career Mode
I loved the improvements that HB Studios made to My Career. You start with the Korn Ferry Tour and battle your way through to the PGA Tour. Along the way, you earn points to go toward your season-long rankings. Before PGA Tour 2K23, the progression system was limited. You had to buy to customize your stats and add from popular golf brands like Callaway, TaylorMade, Mizuno, and Titleist.
Now, you can progress in multiple ways. For example, they have the overarching Archetype choice. This allows you to add through skill points and fittings. Let's say that you choose Archetype. This lets you dramatically change your strengths and weaknesses. For example, you can choose skillfulness at bombing teeshots, swing rhythm, recovery shots, or shot-shaping. Some golfers adjust this based on the course that they play.
More Gameplay To Enjoy
In PGA Tour 2K21, you could play that game for a solid 20 hours, and for the time being, it was one of the most enjoyable golf games. In PGA Tour 2K23, it will take you about 22 hours and 4 minutes to get through all the play styles, so they didn't differ much in overall play time.
What They Could Improve in PGA Tour 2K23?
For this 2K23 golf review, I would say that while they did improve the Career Mode in PGA 23, they could still broaden out further improvements to the overall gameplay.
Most gamers will spend the most time on Career Mode because that offers the most value. You only get one goal with this with the FedEx Cup. You can't do much outside of the exhibitions if you play solo. You can do a bit more online.
Related article: Best Xbox One Golf Games
PGA 2K23 vs EA Sports PGA Tour?
PGA 2K23 and EA Sports PGA Tour are two of the most popular golf simulation games on the market. Both games offer realistic gameplay, beautiful graphics, and a variety of courses and game modes. However, there are some key differences between the two games.
Less Realistic Gameplay
PGA 2K23 is known for its more arcade-style gameplay with the 3-button click controls. The controls are more forgiving, and the game is more forgiving of mistakes. This makes it a good choice for more casual golfers who are looking for a more accessible experience.
EA Sports PGA Tour, on the other hand, is known for its more realistic gameplay. The controls are more challenging, and the game is less forgiving of mistakes. This makes it a good choice for serious golfers who are looking for a more immersive experience.
More Courses
In terms of courses, PGA 2K23 has a wider variety of courses, including some that are not licensed by EA Sports. However, EA Sports PGA Tour has the exclusive rights to the Augusta National course, which is one of the most famous golf courses in the world.
More Detailed Career Mode
In terms of game modes, both games offer a variety of modes, including career mode, multiplayer mode, and a practice mode. However, PGA 2K23 has a more robust career mode, which allows players to create their own golfer and progress through the ranks of the PGA Tour.
Verdict
Overall, both PGA 2K23 and EA Sports PGA Tour are great golf simulation games. The best game for you will depend on your individual preferences. If you are looking for a more arcade-style experience, then PGA 2K23 is a good choice. If you are looking for a more realistic experience, then EA Sports PGA Tour is a good choice.
Here are some additional thoughts on the comparison of PGA 2K23 and EA Sports PGA Tour:
PGA 2K23 has better graphics and sound than EA Sports PGA Tour.
PGA 2K23 has a more robust career mode than EA Sports PGA Tour.
EA Sports PGA Tour has the exclusive rights to the Augusta National course.
Ultimately, the best way to decide which game is right for you is to try both of them out. Both games are available on various platforms, so you should be able to find one you can play.
What Does the Online Multiplayer Gameplay Look Like In PGA 2K23?
Like most games nowadays, online multiplayer matters as much as solo play, which remains true in PGA Golf 2K23. The PGA Tour 2K21 had disappointing multiplayer, but they appear to have fixed that in PGA Tour 2K23. The multiplayer includes the Divot Derby where up to 20 players compete in a fun and chaotic gameplay. You compete in a race to finish. Everyone competes simultaneously, and you play as different colored lines on the map. The winner reaches the 9th hole before anyone else.
You can also join or create an online society where you can play in events and competitions over the season. This gives you about as close to what you'll get with a leaderboard. Remember, not all online societies will play the same way. They run some better than others. Some may require you to interact daily, but they did design others for more casual gamers.
The online multiplayer for the 2K23 PGA Tour has a good system overall. You can do Match Play and Stroke Play, which they had in the 2K21 PGA Tour.
FAQs
Is PGA 2K23 Better Than PGA 2K21?
PGA 2K23 undoubtedly made a much more realistic simulation than PGA 2K21, but both games were great titles that received an overall positive response. You can't go wrong with either title, but PGA 2K23 is the newer version, which builds upon what PGA 2k21 lacked.
Is PGA 2K23 Hard?
Especially if you compared it to PGA Tour 2K21, the gameplay on PGA 2K23 offers a much greater challenge. The swing mechanics, especially on the Xbox, can be a bit laggy, which makes the gaming experience a bit harder for the wrong reasons. To make it easier, start with amateur mode rather than playing it on pro.
Is PGA 2K23 a Good Game?
This game is one of the most realistic golf games that you will play, and they made plenty of improvements to it since the last game. PGA 2K23 consistently received good scores; when you look at a 2K23 PGA review, they usually scored well.
Will PGA 2K23 Have Real Golfers?
PGA 2K23, released in 2022, uses plenty of real golfers from the PGA Tour, such as Tiger Woods, Justin Thomas, and others. They included over 19 male and female real PGA Tour players in the game.
Is Rory McIlroy on PGA 2K23?
Rory McIlroy doesn't appear in PGA 2k23 for all the same reasons that Tiger Woods didn't make an appearance in the past. To do this, they must get a license, and since they never got licensing, he wasn't featured in the game.
Does PGA 2K23 Have the Masters?
Because they didn't get the right licensing to feature the Masters in PGA Tour 2K23, they only featured the FedEx Cup. They did not feature the Masters, the US Open, or other major golf tournaments.
How Do You Make Money in PGA 2K23?
Whenever you play or win events, you earn coins. They base this on your performance, the difficulty setting and finishing the course challenges. To maximize your experience points, you need to play on the hardest difficulty.
Related article: The 7 Best PS4 Golf Games
Verdict
Overall, in this PGA 2K23 review, I would say it is a game worth checking out because it has improved since its predecessor PGA 2K21. It's good for all ages, and the game requires 12 GB of space. Anyone who loves the game of golf would do well to try this one. This is one of the most realistic simulation golf games, and being able to play as the pros makes it even more fun. It does have its downsides, but overall, it's an improvement since the last game.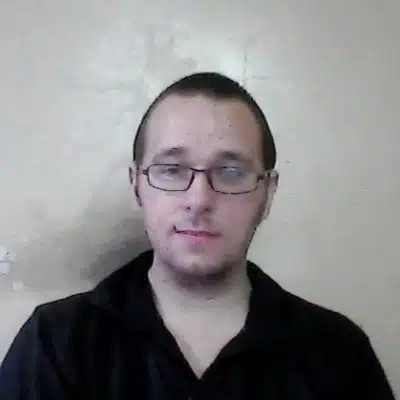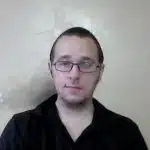 Matt
travels the world as a professional writer and blogger trying out different golf courses in exotic spots like the Philippines. He loves the challenge and tranquility in the sport of golf. Golf, for him, is a way of relaxing and enjoying life.