Golfers from Northern Ireland and the Republic of Ireland have helped shape how golf looks today.
So, it's only fair that we shine a spotlight on some of the best Irish golfers that have impacted the sport.
Definition-wise, an Irish golfer is someone from Northern Ireland or the Republic of Ireland who plays golf. And there are some top ones too.
Let's take a look at a list of 10 of the best Irish golfers.
Rory McIlroy
Padraig Harrington
Graeme McDowell
Christy O'Connor Snr
Darren Clarke
Fred Daly
Shane Lowry
Des Smyth
Ronan Rafferty
Harry Bradshaw
Any golf fan will want to understand the rich history of Irish golf, and if you read through this post, you'll have that knowledge to share with friends when you're watching events.
Best Irish Golfers of All Time
We have picked out 10 in our last above of some of the best and most famous Irish golfers. Now, let's look at how they have impacted the sport we know and love.
Fred Daly

Fred Daly led the way. His win in the 1947 British Open made him the first Irishman to win a professional major.
Christy O'Connor Senior
Christy O'Connor Snr showed how Irish golfers can play a regular, prominent role in the Ryder Cup team. He featured in the Great Britain and Ireland teams on 10 occasions between 1955 and 1973.
Padraig Harrington
Padraig Harrington took the title of being the first Irish golfer to win several majors. He can boast 15 European Tour wins, and six PGA Tour wins. He is second on the all-time list of Irish golfers in both categories regarding the amount.
Graeme McDowell
Graeme McDowell flew the Northern Irish flag high. He was the first Northern Irish golfer to win a major since 1947 and the first from his country to win the U.S Open.
Rory McIlroy
Rory McIlroy has since shown that consistency for Northern Irish pro golfers. For nearly the last decade, he has cemented his place as one of the best golfers in the world and earned him an estimated net worth of $622 million in 2023.
He is joint 21st in the all-time list of major wins (4), putting him up there with some of the best golfing names of all time.
Best Irish Golfers Who Have Won Major Championships
Graeme McDowell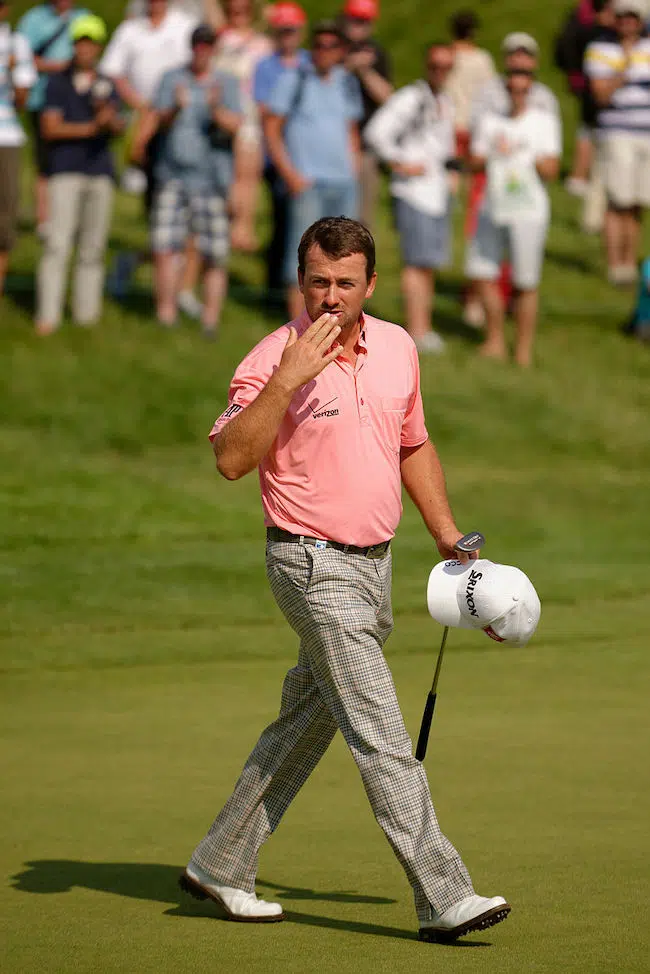 McDowell brought golfing glory, in terms of Majors, back to Northern Ireland in 2010.
He was named European Tour Golfer of the Year after winning two events on the tour and the U.S Open. Also, it was his putt that won the Ryder Cup too.
Professional victories: 16
Best Major result: U.S Open
Highest ranking: 4
Padraig Harrington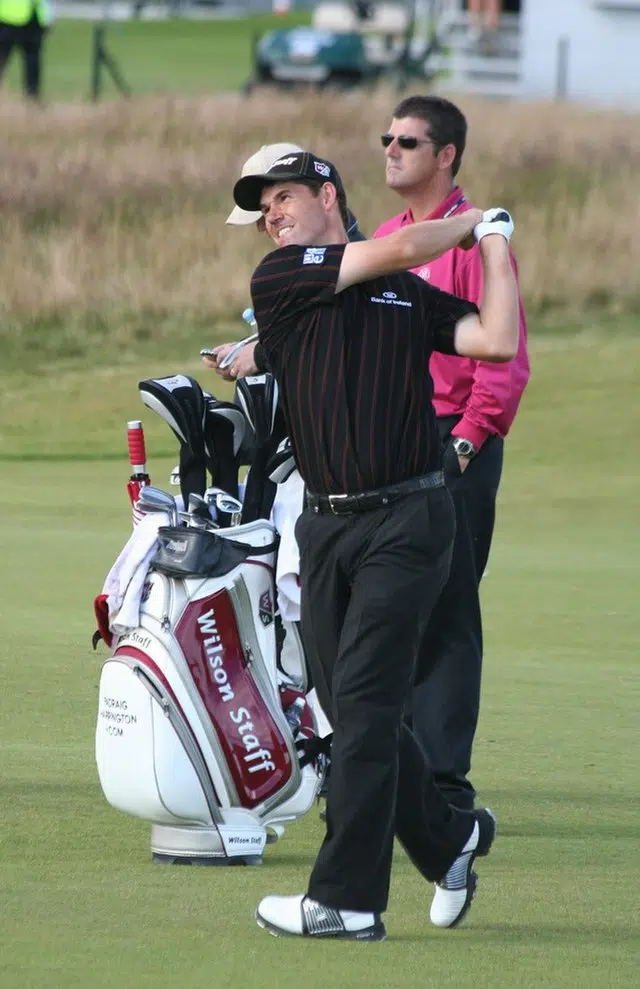 Harrington can forever say he was the first Irish golfer to win more than one major. In fact, his Open Championship wins in 2007 and 2008, and his PGA Championship victory means he has three.
Professional victories: 36
Best Major result: Open Championship (2008)
Highest ranking: 3
Rory McIlroy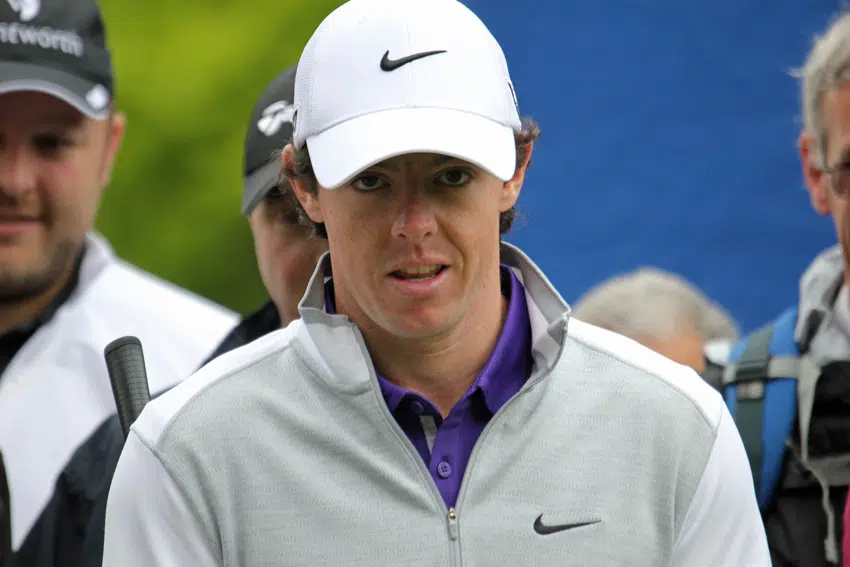 Not just among Irish PGA golfers, but he is the best Irish golfer of all time in my opinion. 23 PGA Tour wins, 15 European Tour wins, and 4 majors. That is some feat. More than a decade since his first Major and he is still there. Rightfully so the sixth richest golfer in the world.
Professional victories: 36
Best Major result: PGA Championship (2012)
Highest ranking: 1
Rising Irish Golfers
It's also fair that we discuss some of the best rising and up-and-coming Irish golfers around.
Shane Lowry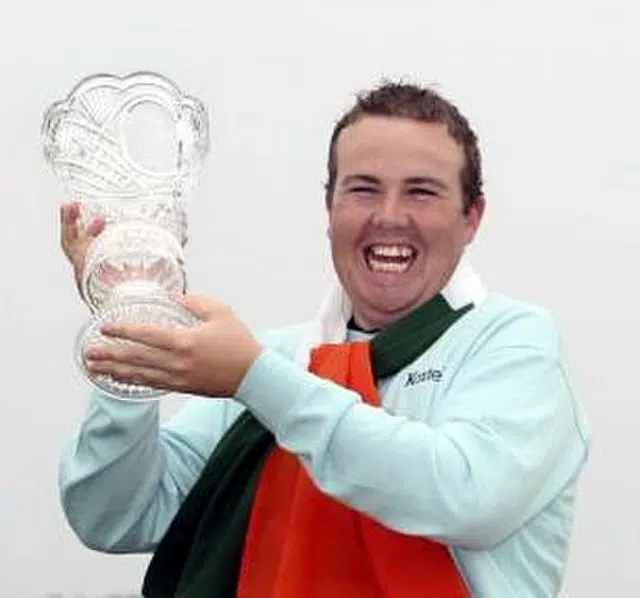 Yes, Shane Lowry may be 36, but he has improved recently. There is still some more success to be had, we think. After his first major in 2019, the Open Championship, Lowry also won titles like the BMW PGA Championship in September 2022.
Professional victories: 6
Best victory: The Open Championship
Highest ranking: 16
Paul Dunne
As of June 18, 2023, Paul Dunne has his joint highest ranking in 65th. There is still plenty of golf left in Dunne. One of his two professional wins was, in fact, the British Masters after he pipped Rory McIlroy to the title.
Professional victories: 2
Best victory: British Masters
Highest ranking: 65
Leona Maguire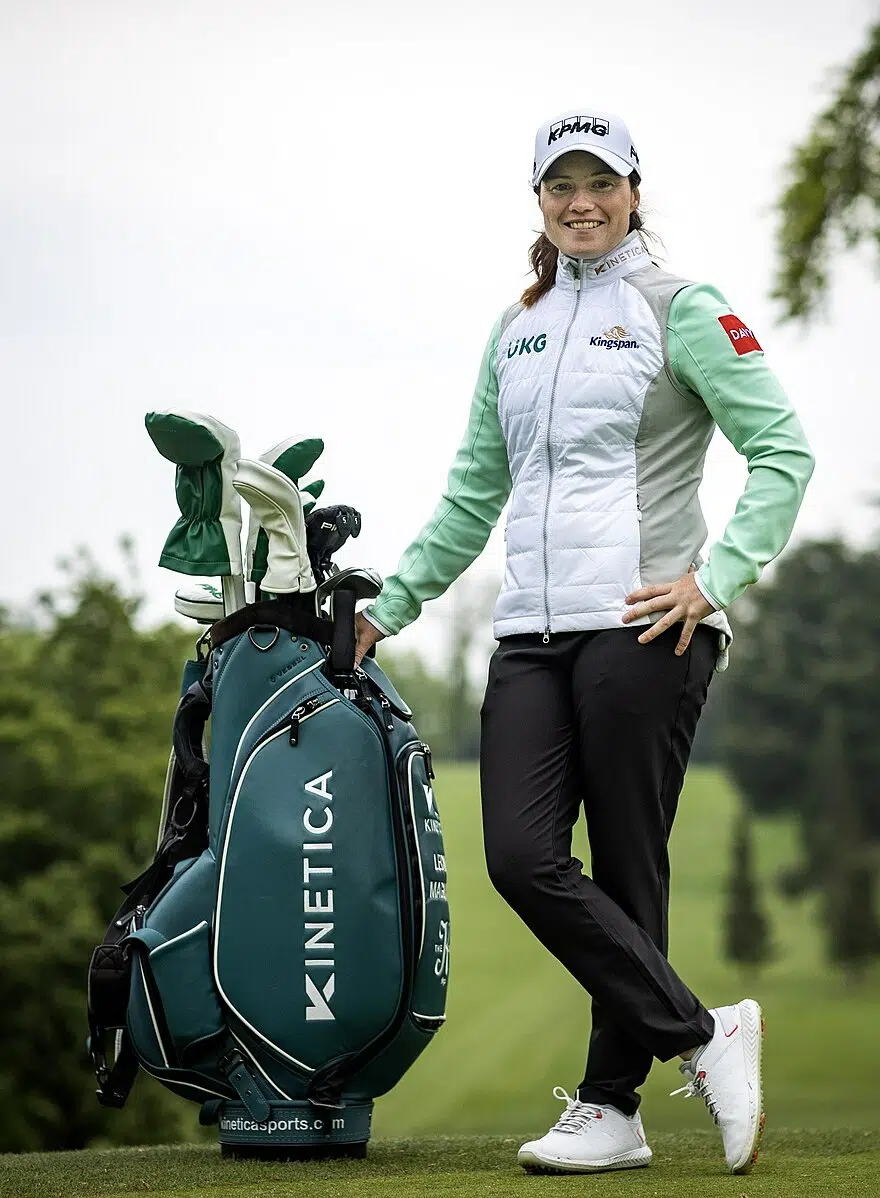 Leona Maguire is the true definition of a rising star. Year by year, the 28-year-old has risen through the ranks. From 177th in the world in 2020, she finished 2022 11th.
In June 2023, Maguire claimed her second win on the LPGA Tour and wrote her name in history as the first Irish woman to do so.
Professional victories: 4
Best victory: Meijer LPGA Classic
Highest ranking: 11
The Role of Irish Golf Courses in Developing Irish Golfers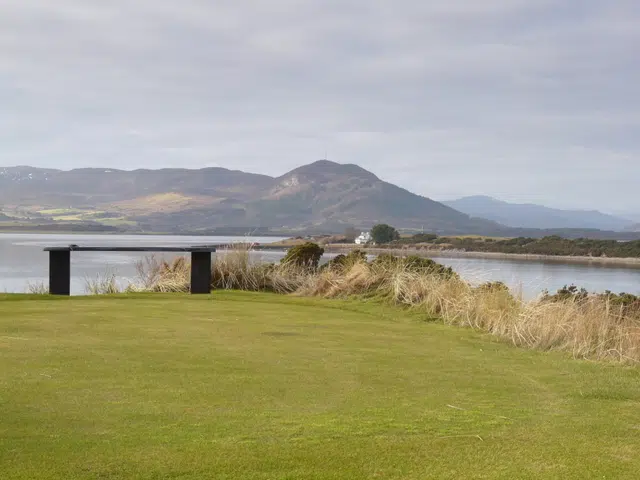 Although Scotland boasts some amazing courses and is well-loved worldwide, Ireland can offer some serious competition.
We feel that the K Club (Palmer North) is Ireland's best course. It has hosted the Ryder Cup, and Tiger Woods, Rory McIlroy, and Padraig Harrington have played in it too.
Links-wise, our recommendation is the Lahinch Golf Club (Old Course). It offers history, challenges, top conditions, and aesthetics all in one place.
But some of Ireland's top golfers did not grow up on these courses, although they have played on them since.
McIlroy was Holywood, Country Down through and through, having been brought up there and a regular course user. He was, in fact, Holywood Golf Club's youngest member aged seven.
It was Stackstown Golf Club where Harrington's journey began after growing up in Rathfarnham in Dublin. He swayed heads when 1991 he won the Leinster Youths competition at Delgany Golf Club after scoring 266.
For Graeme McDowell, Rathmore Golf Club has played a huge part in his life. 'The working man's club,' as Graeme calls it, was selected as the family could not afford to be members of Royal Portrush.
It was a place where McDowell did his homework in the clubhouse locker room and somewhere that now boasts his U.S open trophy in a display case in the entrance hallway. What a story.
The Irish Open and Its Significance in the Golfing World
The Irish Open, one of the European Tour events, goes back nearly 100 years now. Between 1927 and 1950, barring the war years it was played every year.
Apart from a tournament in 1953, golfers had to wait until 1975 for its return, and since then, it has been a mainstay.
It has flirted with different venues from year to year however, the next three Irish Opens in 2023, 2025, and 2027 will all be held at the K Club.
Recent winners are listed below:
2022 – Adrian Meronk
2021 – Lucas Herbert
2020 – John Catlin
2019 – John Rahm
2018 – Russell Knox
2017 – John Rahm
2016 – Rory McIlroy
2015 – Søren Kjeldsen
2014 – Mikko Ilonen
2013 – Paul Casey
This competition has helped further put golf in Ireland on the map and helped the world see some of the country's stunning courses.
The Future of Irish Golf
Going forward, the future is bright for Irish golfers. They have bags of male or female role models, both new and old, to aspire to be like. Whether they grow up wanting to be a Rory McIlroy or a Leona Maguire, it's great that they have the inspiration there. They need to see it so they can try and achieve it.
And the future of golf is at the front of Golf Ireland's mind too. In 2022, they introduced a junior policy focused on breaking barriers, getting youngsters into the game, and keeping them there.
A Junior Committee has a representative at every club's Management Committee meetings to update on the development of the juniors. Additionally, boys and girls with 19.9 or 39.9 handicaps must be provided the opportunities to compete in competitions too.
With fewer barriers and more focus on the juniors, it only gives more hope that Irish golfers can continue to impact the world stage in the future, and most of all, they can enjoy themselves playing the great game.
The Impact of Irish Golfers on the Global Golfing Community
Irish golfers have hugely contributed to the sport worldwide. And best of all, it's not all pinned down to one person.
Daly's British Open win showed Irish golfers that they could follow in his steps. Harrington took that to a new level by winning multiple majors. McDowell was the first Northern Irishman to win a U.S Open title, and McIlroy has taken the ceiling even higher with four majors.
This leaves a legacy. It leaves a lasting impression that golfers from the Republic of Ireland and Northern Ireland are a force to be reckoned with going forward too.
FAQs
Who Are the Most Successful Irish Golfers?
The most successful Irish golfers are the ones with the most titles. Rory McIlroy boasts four majors and 36 professional wins. Graeme McDowell has a major and 16 pro wins to his name. Padraig Harrington won three majors and got 36 pro wins in his career.
What Are the Best Golf Courses in Ireland?
The best golf courses in Ireland are the K Club (Palmer North), the Old Head, Lahinch Golf Club (Old Course), Tralee, and Portmarnock.
Who Was the Highest-Rated Irish Golf Player?
The highest-rated Irish golfer in terms of ranking has been Rory McIlroy. The Northern Irishman gained the number one spot in March 2012 and held this for a huge 122 weeks.
Who Was First Irishman to Win a Golf Major?
The first Irishman to win a golf major was Fred Daly. In 1947, Daly won the British Open, which made him the first Irishman to win a professional major.
Has Any Irish Golfers Won The Masters?
Golfers from England, Scotland, and Wales have all won the Masters. However, no Irish golfers have ever won the trophy. The closest a Northern Irishman has got was when Rory McIlroy finished second in 2022.
Final Thoughts
In conclusion, Irish golfers have significantly impacted the sport of golf. From the early days of Harry Bradshaw to the modern era of Rory McIlroy, Irish golfers have won major championships, captured the hearts of fans worldwide, and helped to grow the game of golf.
The list of great Irish golfers is long and distinguished, and it is impossible to do justice to all of them in a single blog post. However, the 10 golfers listed in this article represent some of the best of the best. They have all achieved great things in the game and helped make Ireland a major force in world golf.
If you are a fan of golf, then you should take the time to learn more about the rich history of Irish golf. There are many great stories to be told, and you will be amazed by the accomplishments of these amazing athletes.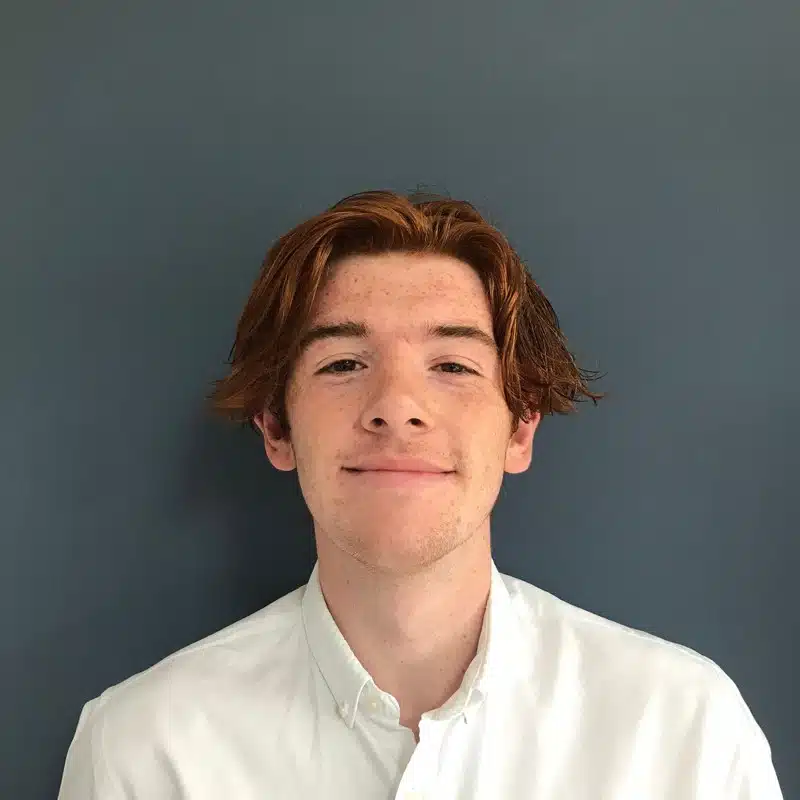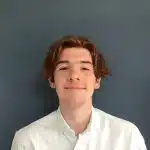 Jack was inspired by his Grandad Ron's golfing and grew up playing this great game. Now, he enjoys both playing and writing about it. He is also a big sports fan too. Jack is always looking for ways to find the edge on the course to share with readers.